As the leaves turn vibrant shades of red and gold, and a crispness fills the air, I find myself eagerly anticipating one of my favorite times of the year: Thanksgiving.
It's a time when family and friends gather together to share in the warmth of good food, laughter, and gratitude. And what better way to make this celebration even more special than by preparing delicious dishes ahead of time?
In this article, I will guide you through 20 make-ahead Thanksgiving recipes that will leave your loved ones asking for seconds. So let's get started on creating a feast that will bring everyone closer together.
1. Crock-Pot Mac and Cheese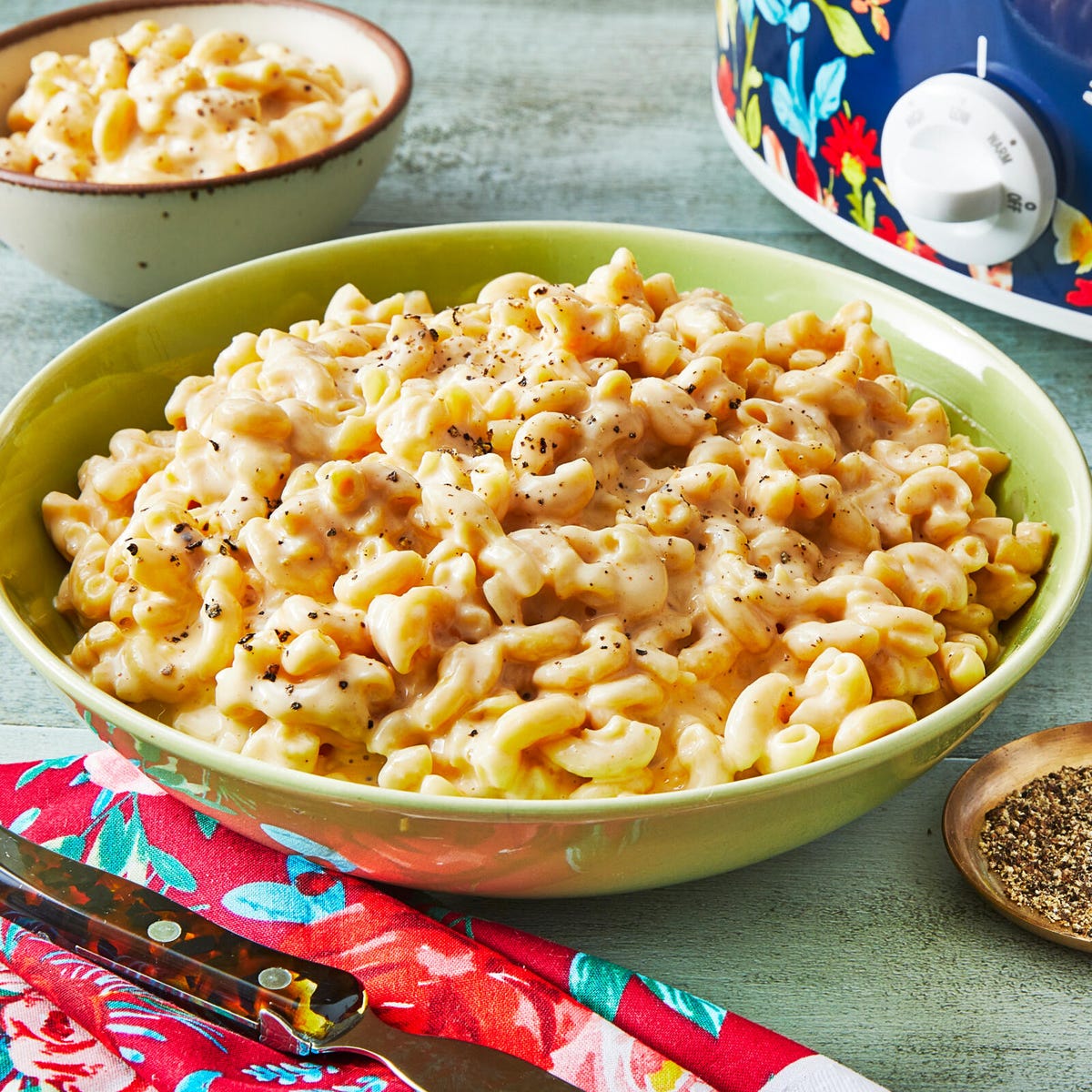 The Crock-Pot mac and cheese is a creamy and delicious dish that can be prepared quickly. It doesn't need constant attention while cooking. The slow cooker allows you to set it to warm for up to two hours, making it perfect for prepping earlier in the day.
Imagine the comfort of coming home to a house filled with the aroma of cheesy goodness. This recipe is sure to make you feel like part of a cozy Thanksgiving gathering.
2. Ham Casserole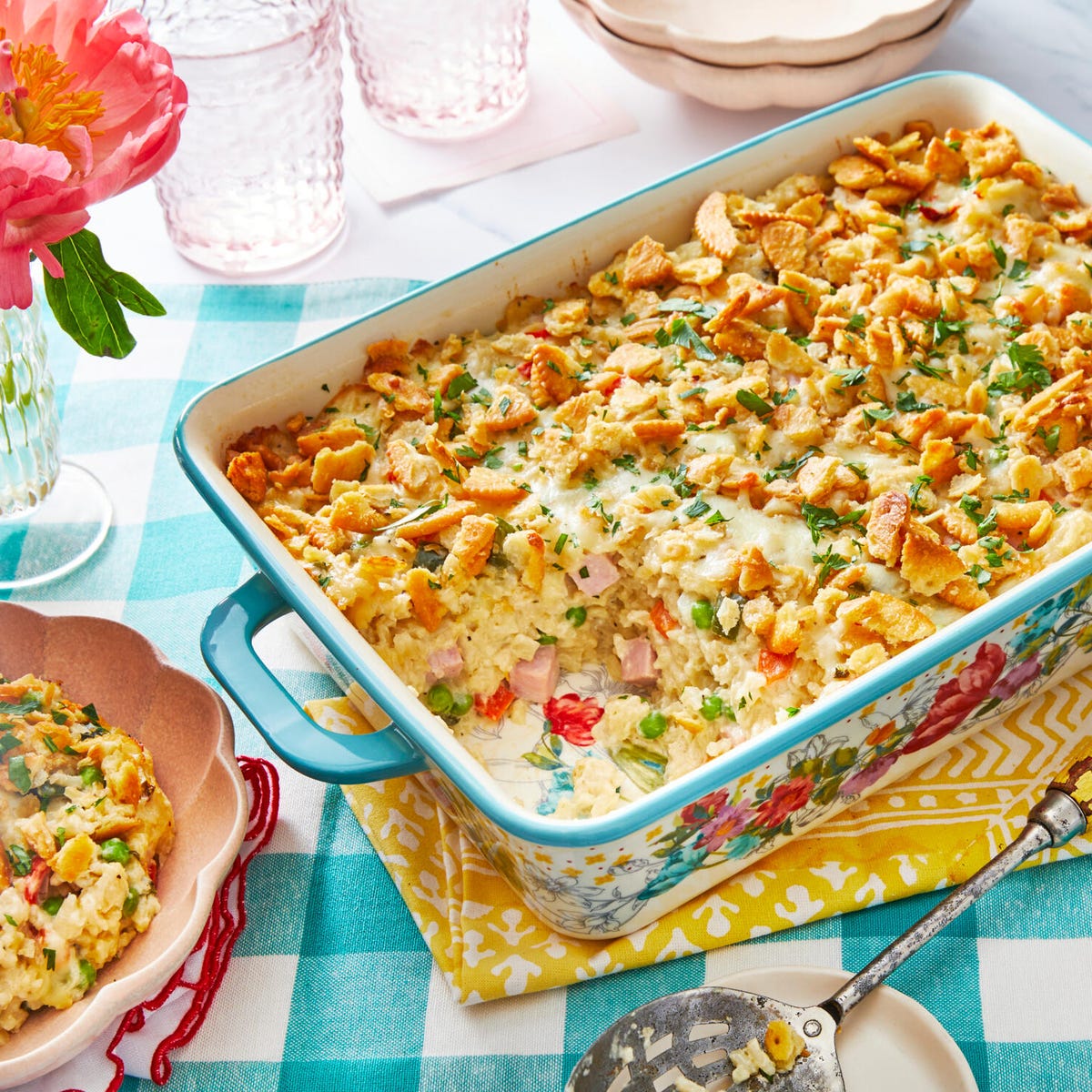 Ham casserole can easily be prepped ahead of time, making it a nice alternative option for Thanksgiving.
With its savory ham, creamy sauce, and layers of cheese and vegetables, this dish is sure to be a crowd-pleaser.
Plus, preparing it in advance means less stress on the day of the feast. Simply assemble all the ingredients, cover with foil, and refrigerate until ready to bake.
It's a comforting and delicious addition to any holiday table.
3. Pumpkin Cheesecake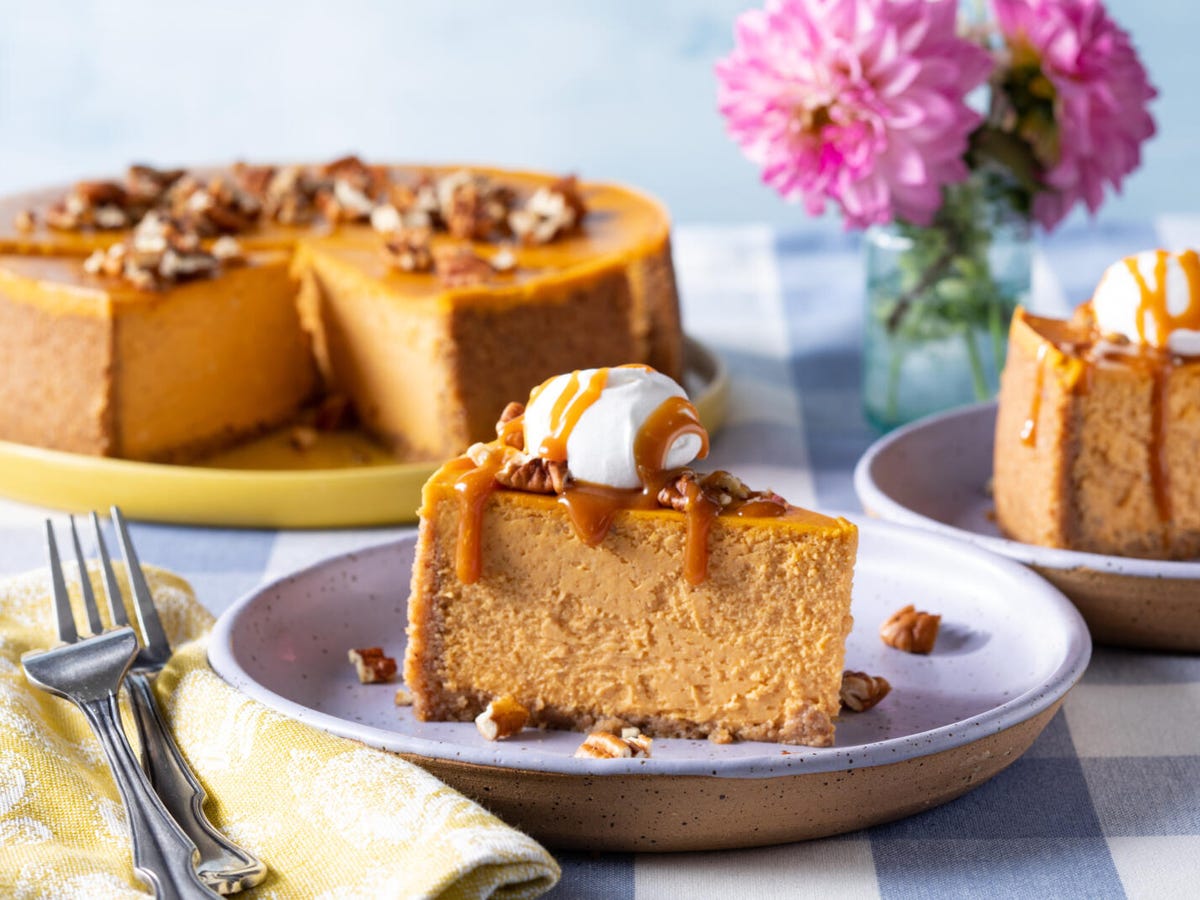 To ensure your pumpkin cheesecake is perfectly set and full of fall flavors, be sure to let it cool for the recommended 12 hours.
This make-ahead dessert is a must-have for Thanksgiving.
The creamy texture combined with the warm spices of pumpkin will transport you to cozy autumn evenings.
As you take that first bite, the smoothness of the filling and the buttery graham cracker crust will create a sense of belonging at any holiday gathering.
4. Sweet Potato Casserole with Marshmallow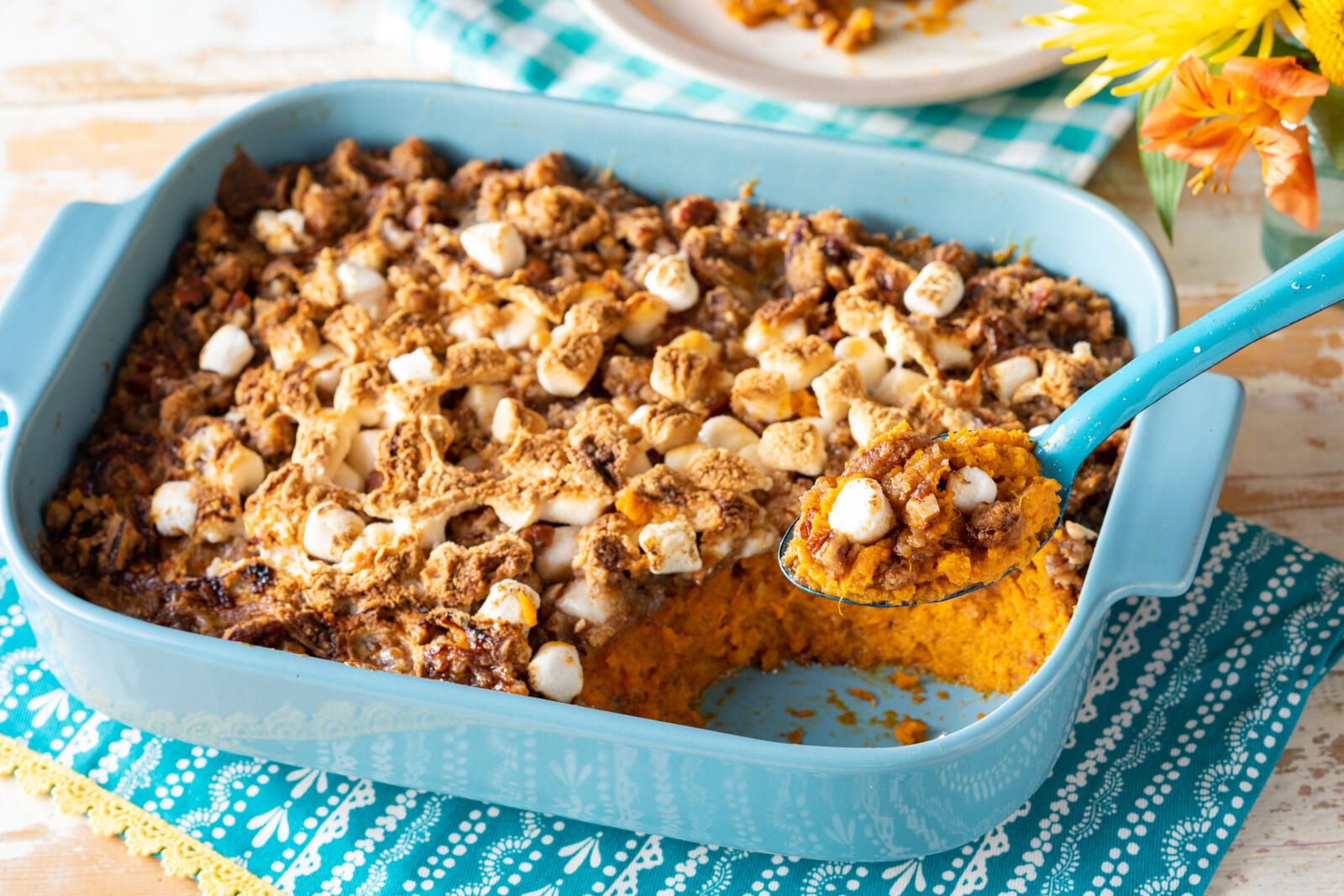 This classic holiday dish is a crowd favorite, with its creamy sweet potatoes and crunchy pecan topping.
It's easy to prepare ahead of time by following step 4 of the recipe, allowing you to focus on other Thanksgiving Day preparations.
The combination of flavors and textures in this dish will make you feel like part of a warm and loving family gathering.
5. Crock-Pot Scalloped Potatoes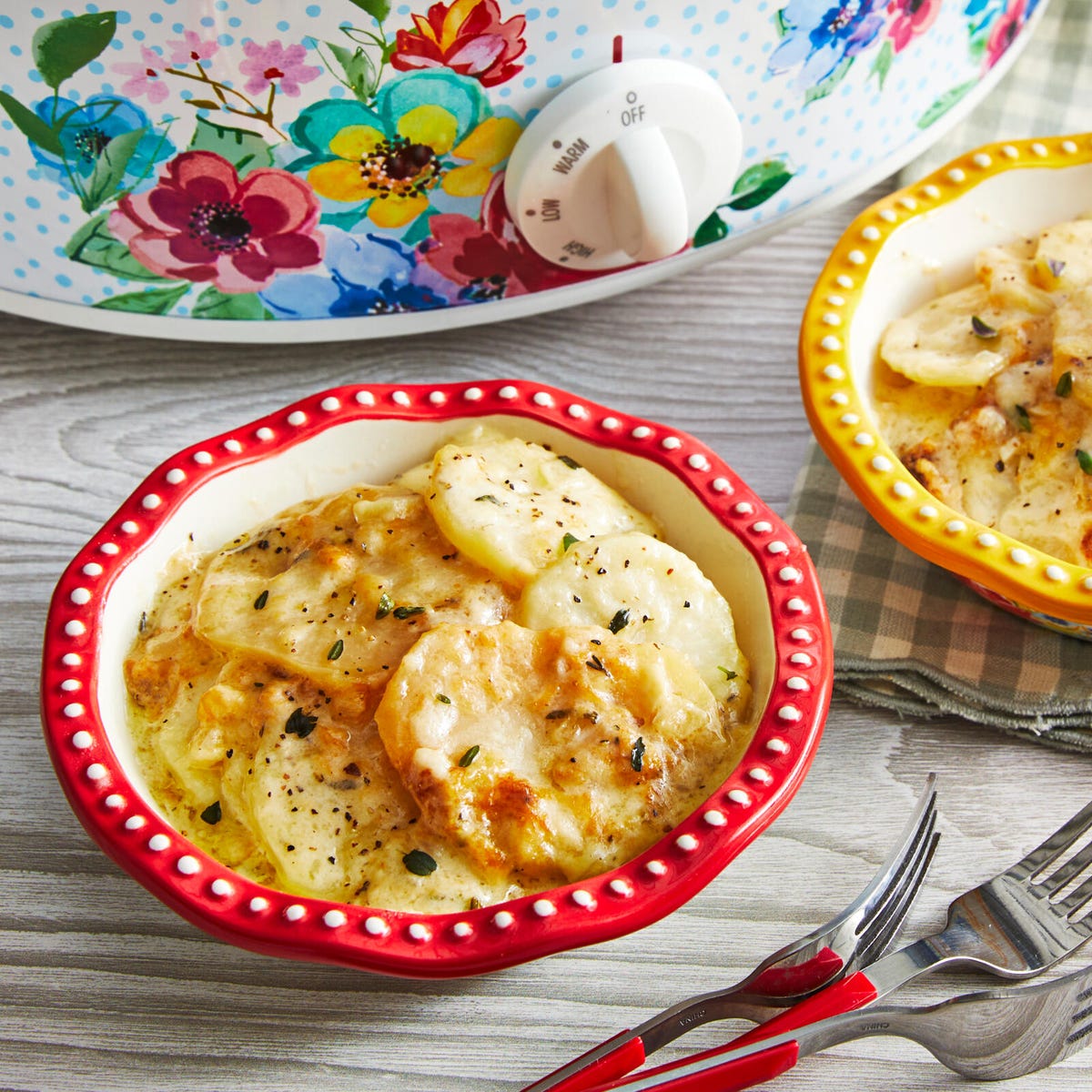 Cooking scalloped potatoes in a Crock-Pot is an effortless way to achieve creamy, cheesy perfection without taking up valuable oven space.
Simply layer thinly sliced potatoes with a mixture of milk, cheese, and seasonings in the slow cooker.
Set it on low in the morning and let the flavors meld together throughout the day.
By dinnertime, you'll have tender potatoes bathed in a luscious sauce that will make your taste buds dance with delight.
6. Twice-Baked Sweet Potatoes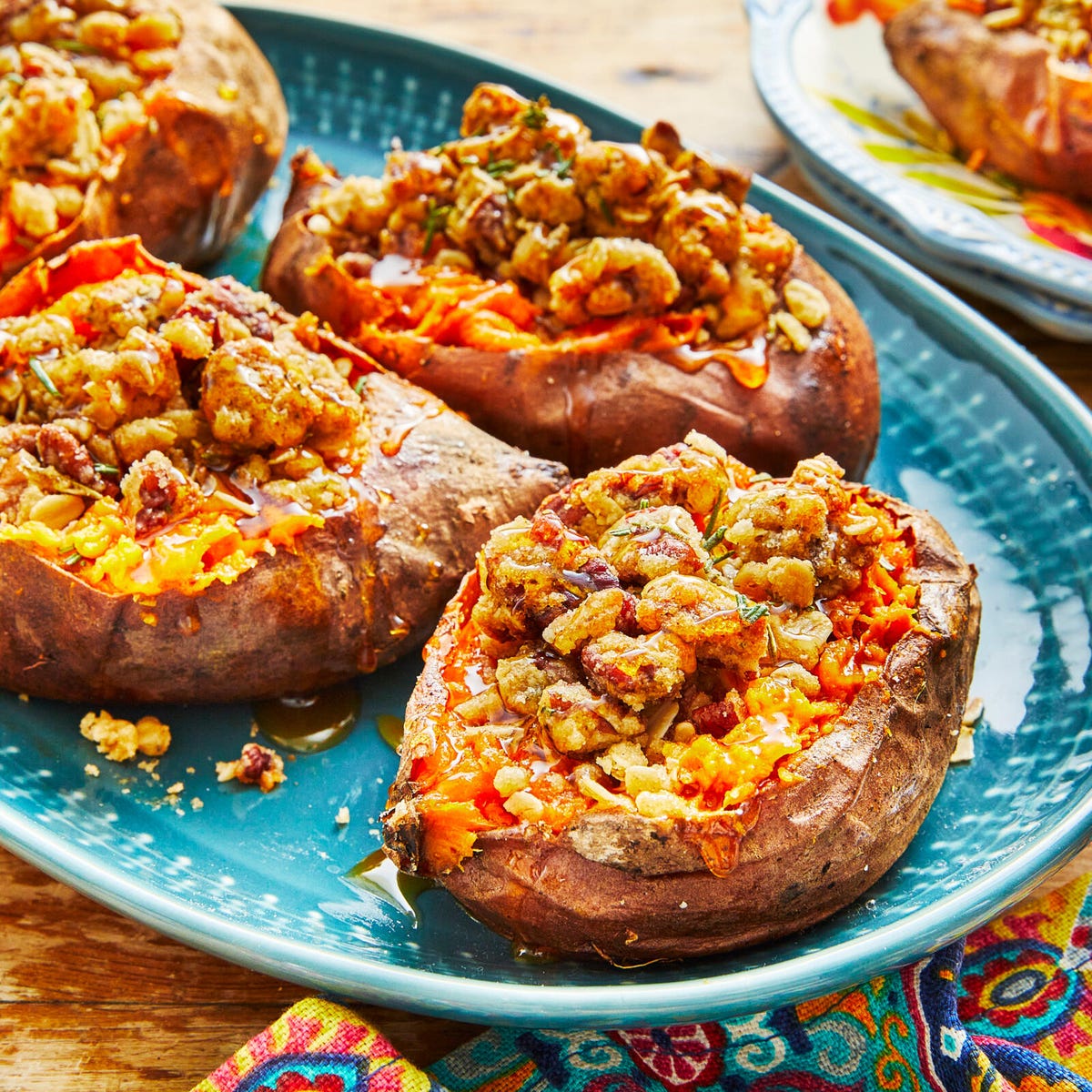 Baking the sweet potatoes beforehand allows for easy assembly of the pecan crumble before serving.
These twice-baked sweet potatoes are like mini casseroles bursting with flavor. The creamy and tender potato flesh pairs perfectly with the crunchy and sweet pecan topping. It's a delightful combination that will have your taste buds dancing with joy.
Plus, making them ahead of Thanksgiving ensures you have one less thing to worry about on the big day. Everyone will be asking for seconds!
7. Pecan Pie Bars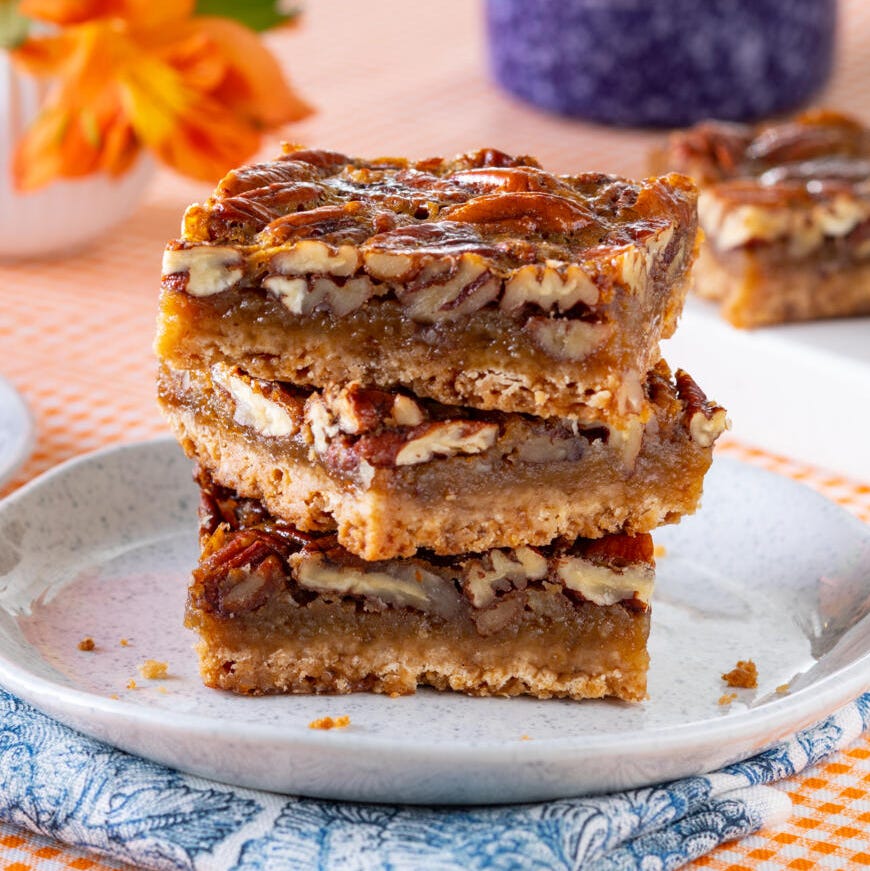 These pecan pie bars are a deliciously sweet treat that's perfect for any occasion. Whether it's a potluck or simply satisfying your own sweet tooth, you can't go wrong with these bars.
Made with a buttery crust and a gooey pecan filling, they are sure to be a hit with everyone.
The best part is that you can make them ahead of time, so you can focus on other Thanksgiving preparations.
8. Green Bean-Mushroom Casserole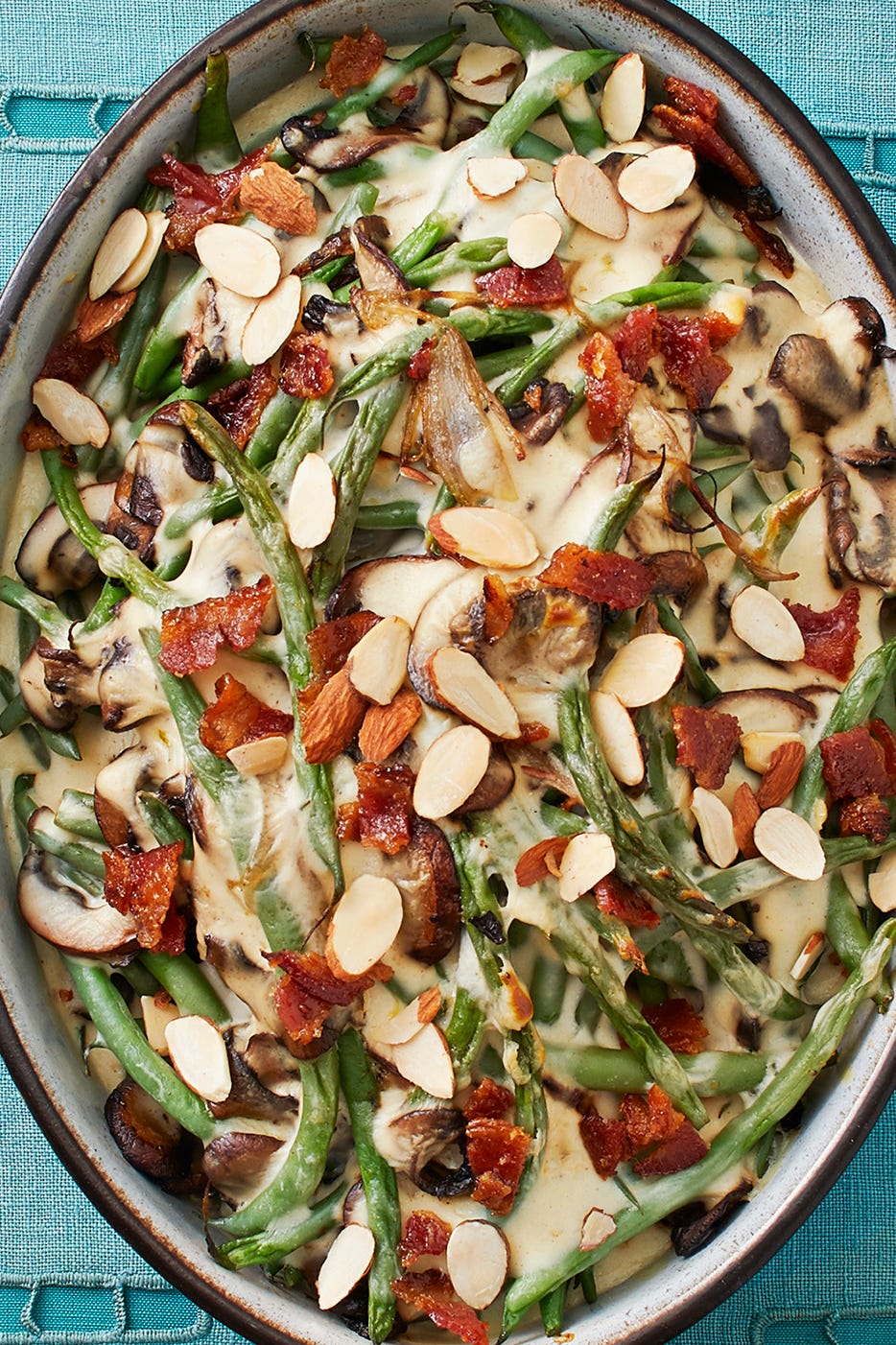 You can easily prepare the Green Bean-Mushroom Casserole in advance by refrigerating it, allowing you to focus on other aspects of your Thanksgiving meal.
This classic side dish combines tender green beans and savory mushrooms in a creamy sauce, topped with crispy fried onions.
As the casserole sits in the fridge, the flavors meld together, creating an even more delicious dish.
Just bring it to room temperature and bake it on Thanksgiving for a comforting and flavorful addition to your feast.
9. Pumpkin Soup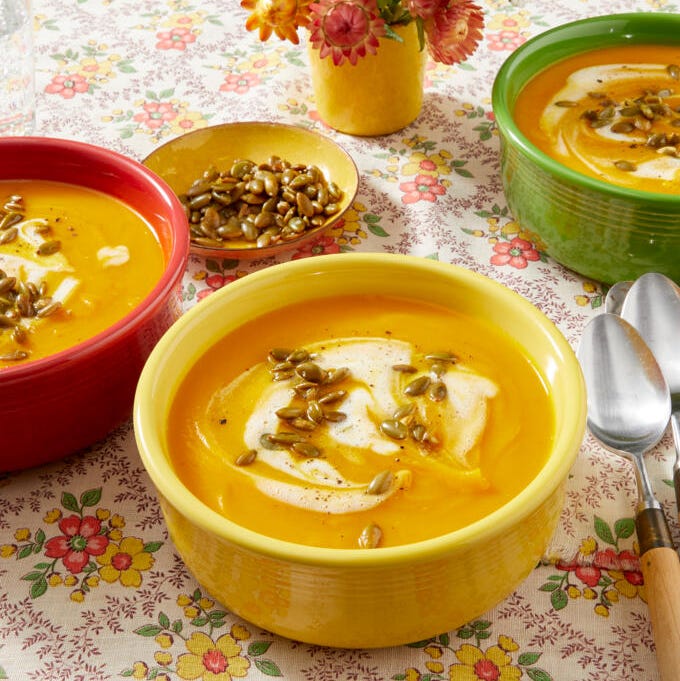 To easily prepare the impressive seasonal starter, try refrigerating the pumpkin soup in advance and then reheating it to serve on Thanksgiving.
The velvety smooth texture of the soup combined with the rich, earthy flavors of pumpkin and warm spices will surely impress your guests.
As you take that first spoonful, you'll be transported to a cozy autumn day, surrounded by loved ones and the comforting aroma of Thanksgiving.
This make-ahead recipe is perfect for those who want to enjoy a stress-free holiday without sacrificing taste or quality.
10. Make-Ahead Gravy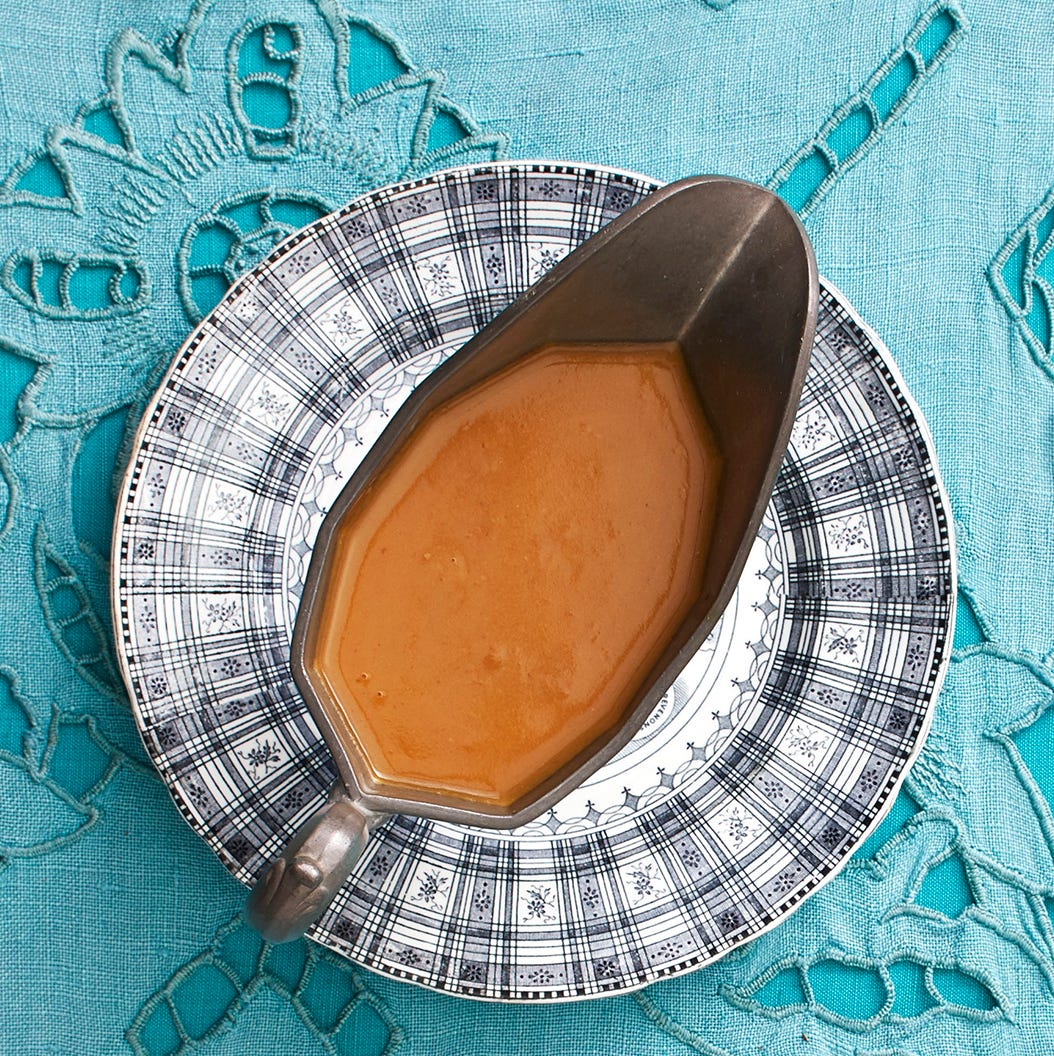 Refrigerate the gravy up to five days in advance and simply add the drippings when reheating.
This make-ahead gravy is a game-changer for Thanksgiving. Imagine all the flavors melding together, creating a rich and savory sauce that will elevate your meal to new heights.
The convenience of having it prepared beforehand means you can focus on other dishes on the big day.
11. Cranberry-Pecan Cheese Ball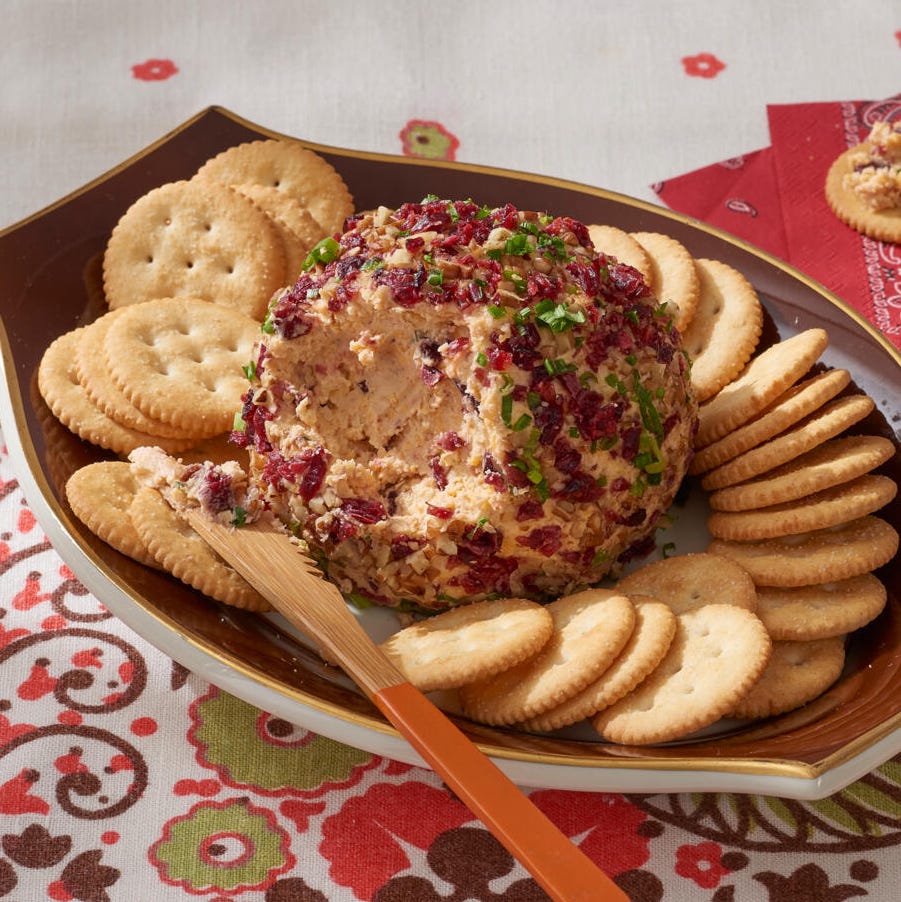 The Cranberry-Pecan Cheese Ball is a delicious appetizer that can be prepared in advance and left to sit for about eight hours, allowing the flavors to meld together perfectly.
This creamy cheese ball is packed with tangy cranberries and crunchy pecans, creating a delightful combination of textures and tastes.
It's the perfect addition to any holiday gathering, providing a savory and indulgent treat that will have your guests coming back for more.
Serve it with crackers or crusty bread for a crowd-pleasing appetizer that everyone will love.
12. Delicious, Creamy Mashed Potatoes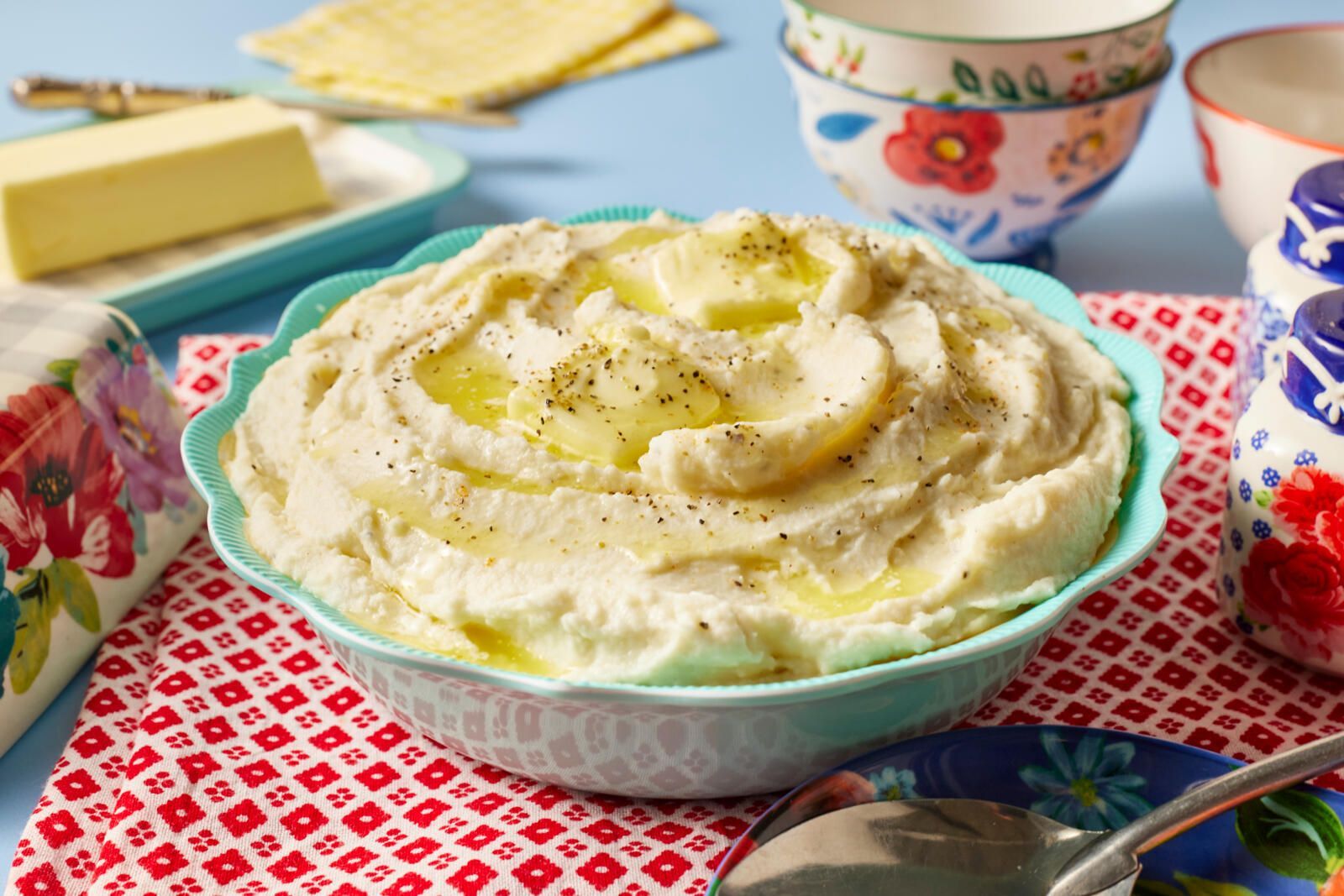 You can easily achieve creamy, buttery mashed potatoes by using a potato masher or a hand mixer. The secret to the perfect texture is in the technique.
Begin by boiling your potatoes until they are fork-tender, then drain and return them to the pot. Add butter, milk, salt, and pepper, and mash until smooth.
The result will be velvety potatoes that melt in your mouth. It's no wonder this classic side dish brings comfort to every Thanksgiving table.
13. Butternut Squash Lasagna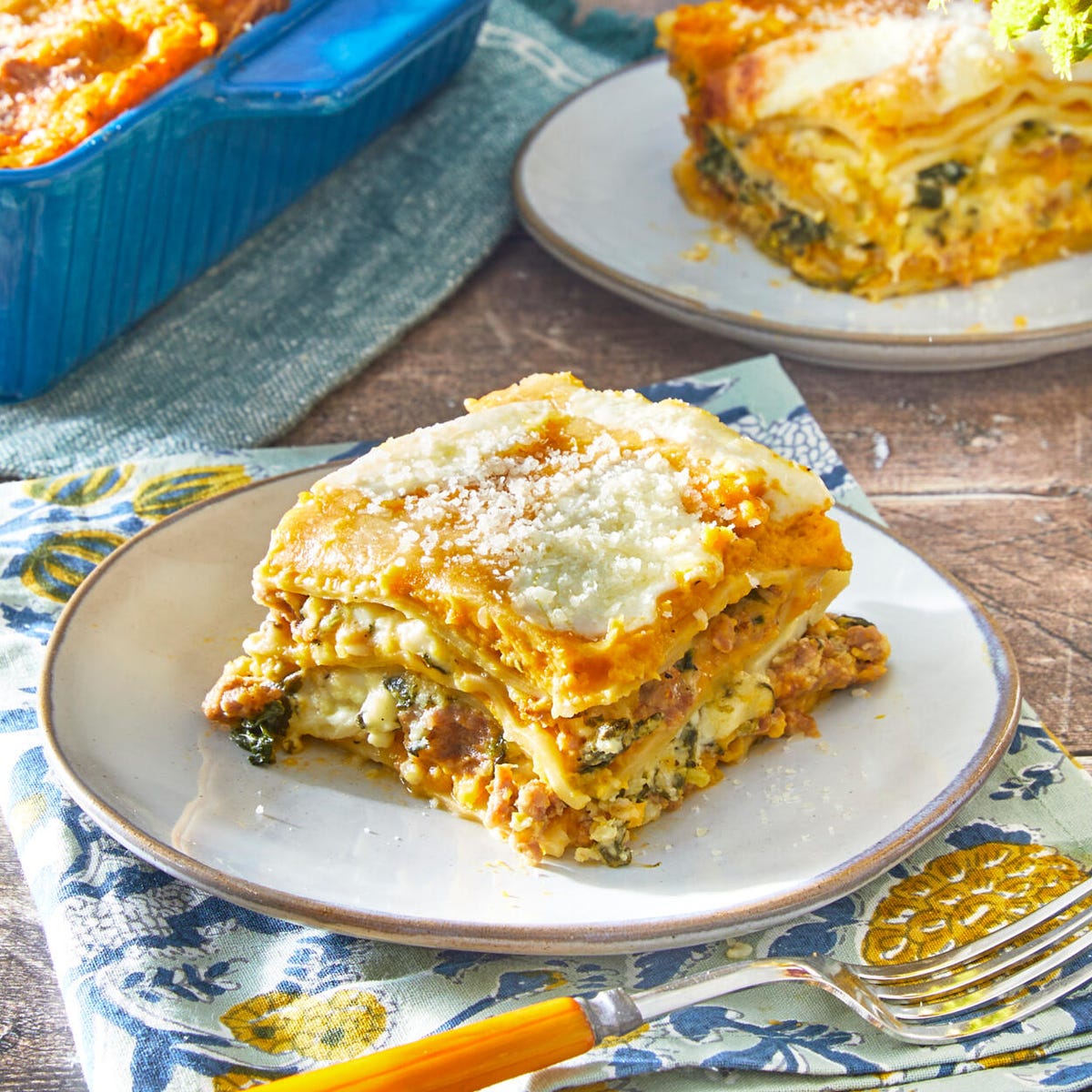 To achieve a rich and flavorful butternut squash lasagna, start by roasting the squash until tender. Then, blend it with ricotta cheese, nutmeg, and sage for a delicious filling.
The roasted squash adds a natural sweetness and creamy texture to the dish. Layer the filling between sheets of lasagna noodles and top with a generous amount of shredded mozzarella cheese.
14. Roasted Thanksgiving Turkey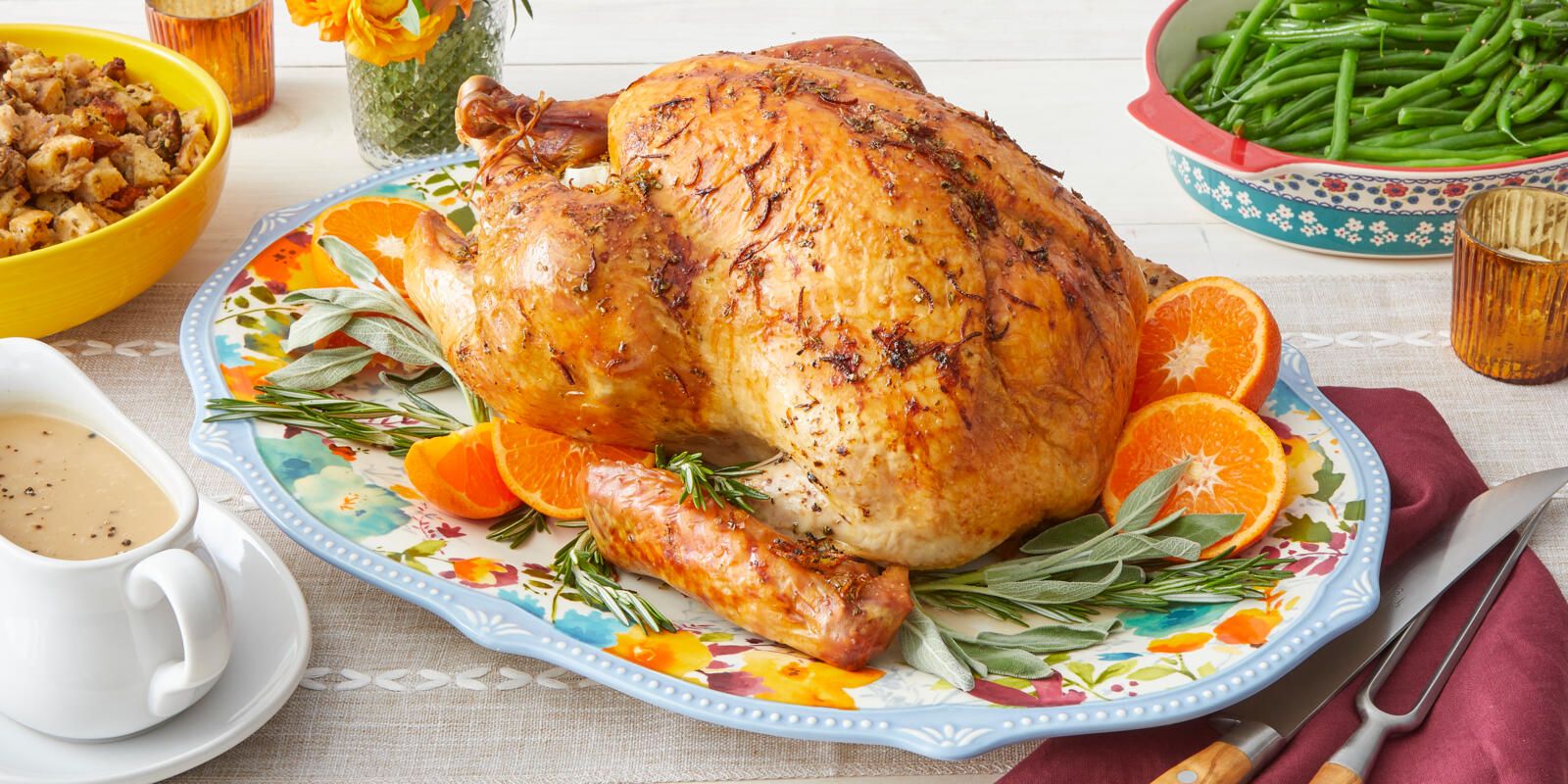 Roasting a Thanksgiving turkey can be time-consuming, but it's worth the effort for a moist and flavorful main dish. The anticipation builds as the aroma fills the kitchen.
I like to prepare mine ahead of time, so I have more time to spend with loved ones on the big day. To ensure it stays juicy, I add chicken broth or turkey stock before reheating.
15. Shaved Brussels Sprouts Salad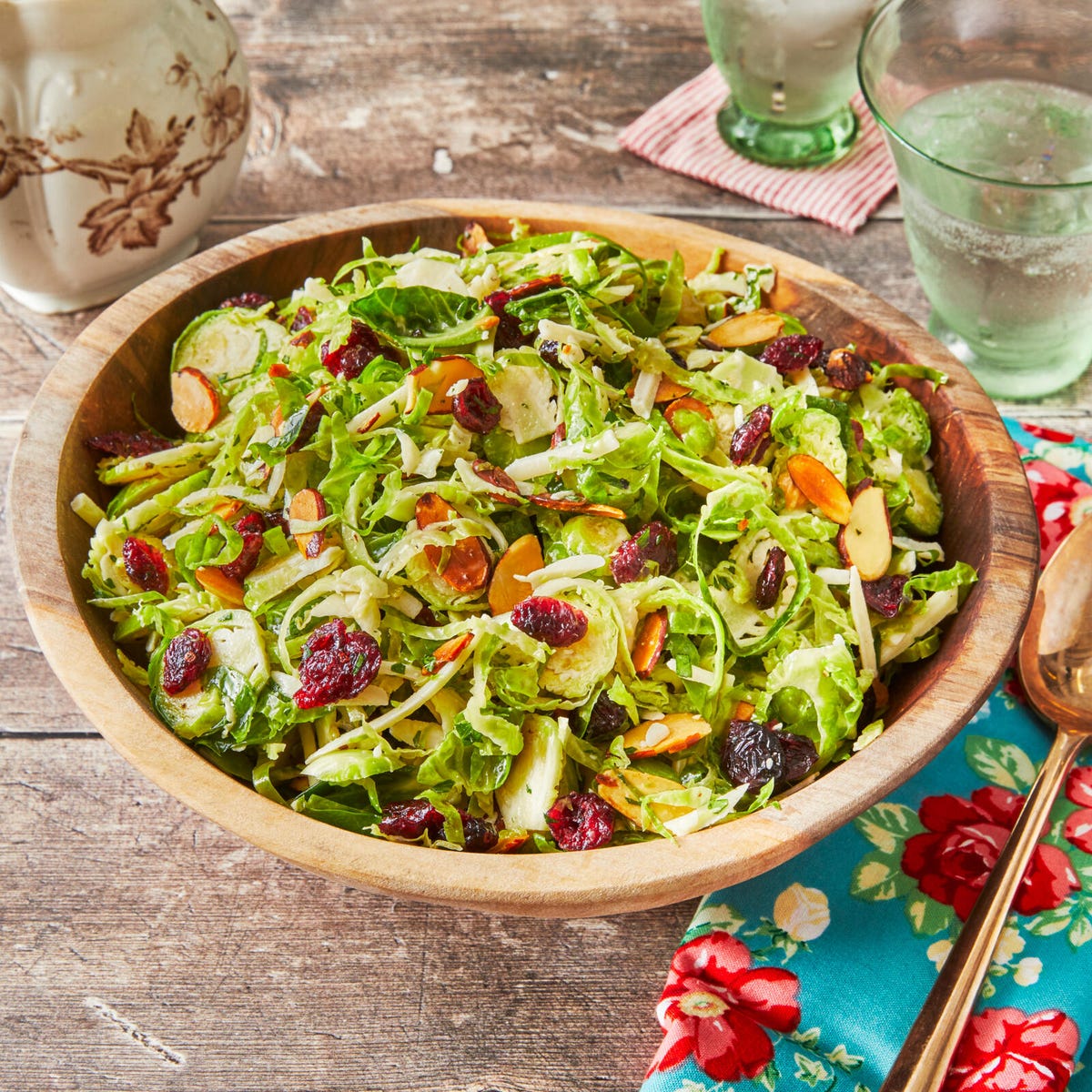 For a refreshing side dish, try tossing together thinly sliced Brussels sprouts with a tangy dressing and crunchy toppings. It's the perfect complement to your Thanksgiving feast.
The Brussels sprouts can be prepped ahead of time and stored in an airtight container in the refrigerator for up to a day. The dressing can also be made three days ahead, saving you precious time on the big day.
This make-ahead salad is both delicious and convenient, ensuring that you have more time to spend with loved ones during this special holiday.
16. Candied Sweet Potatoes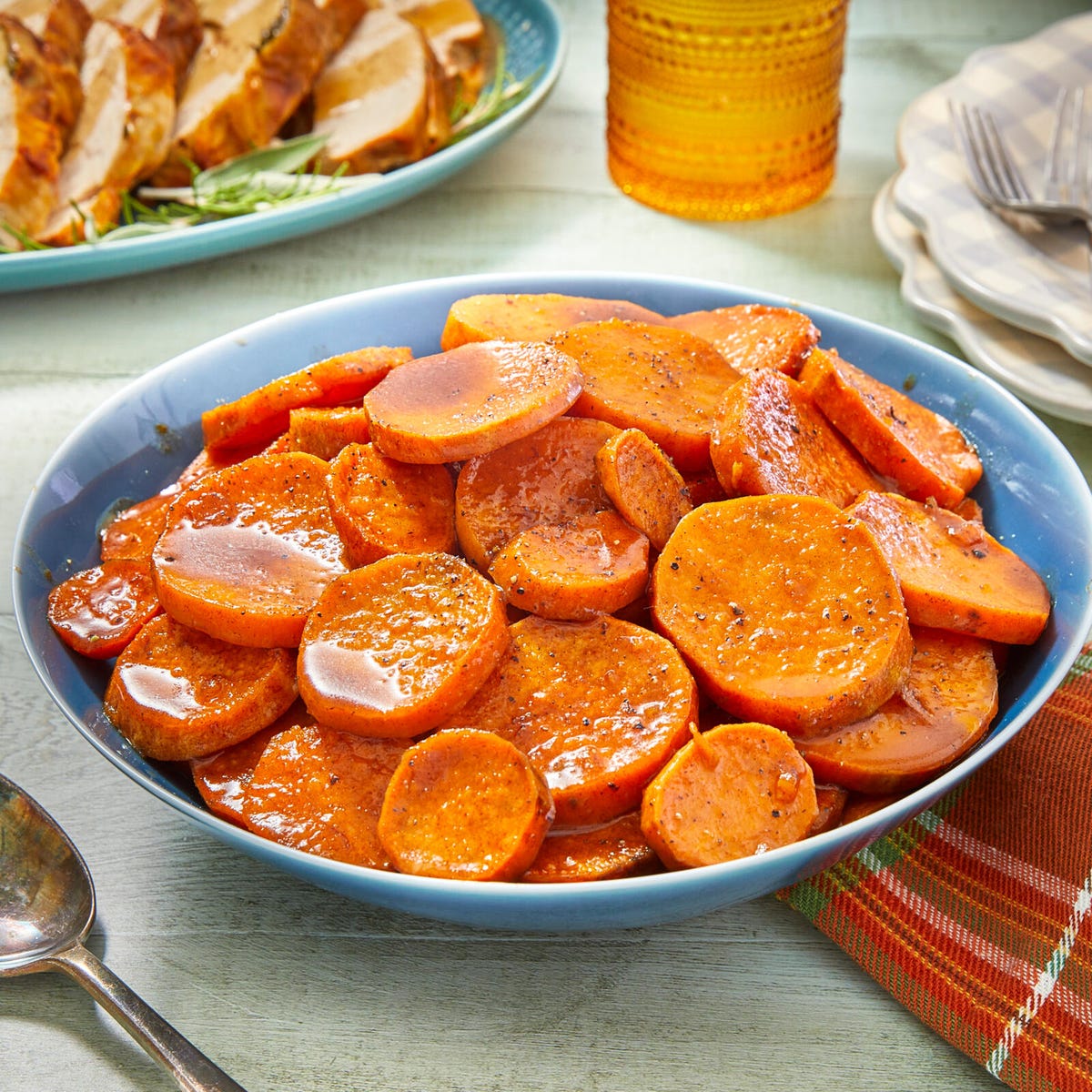 If you're looking for a sweet and indulgent side dish, try these candied sweet potatoes with a maple and bourbon glaze. They are the perfect addition to your Thanksgiving spread.
The combination of the rich maple syrup and the hint of bourbon creates a deliciously sticky glaze that coats each tender slice of sweet potato.
These can be made ahead of time, allowing you to save precious oven space on the big day. Just reheat them in a 350° oven for about 20 minutes before serving, and they'll be hot and ready to enjoy!
17. Slice-Baked Potatoes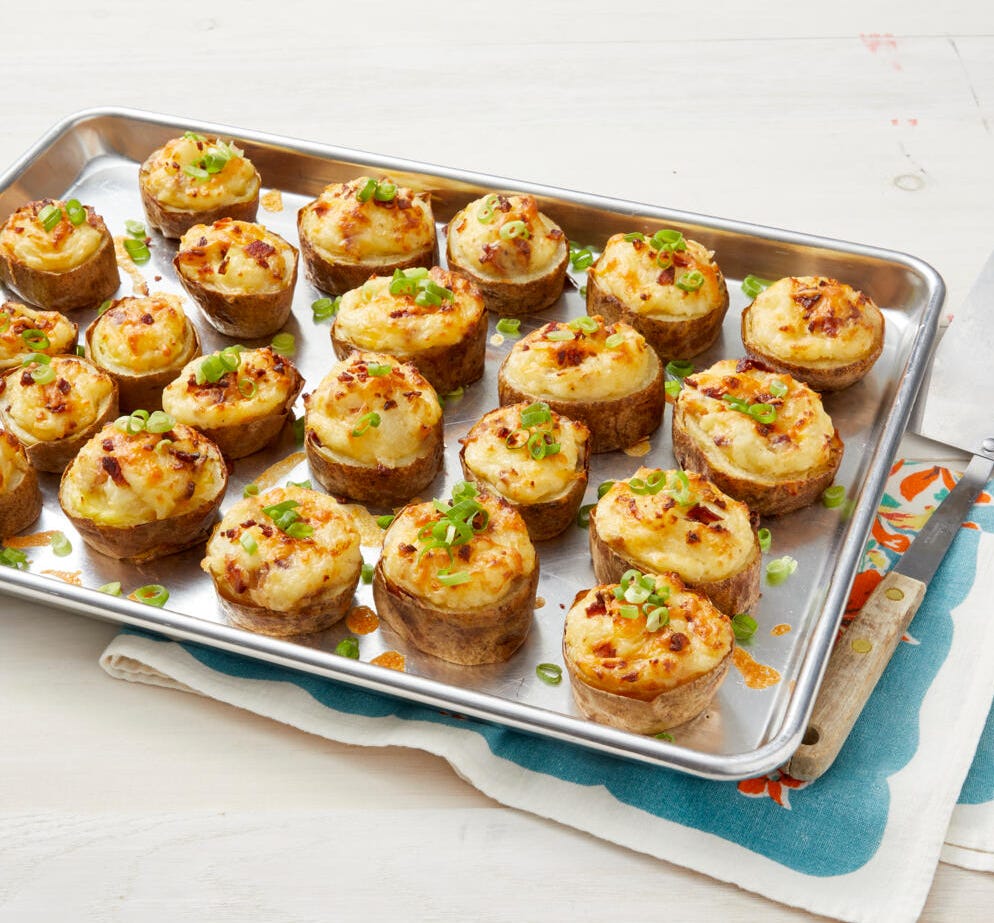 Now, let's talk about another delicious make-ahead Thanksgiving recipe: Slice-Baked Potatoes.
These are a fun twist on the classic twice-baked potatoes. You can prepare them in advance and store them in the freezer until you're ready to bake.
The best part is that they're suitable for the entire season, not just Thanksgiving! Get ready to enjoy perfectly crispy potato slices with all your favorite toppings.
18. Crockpot Stuffing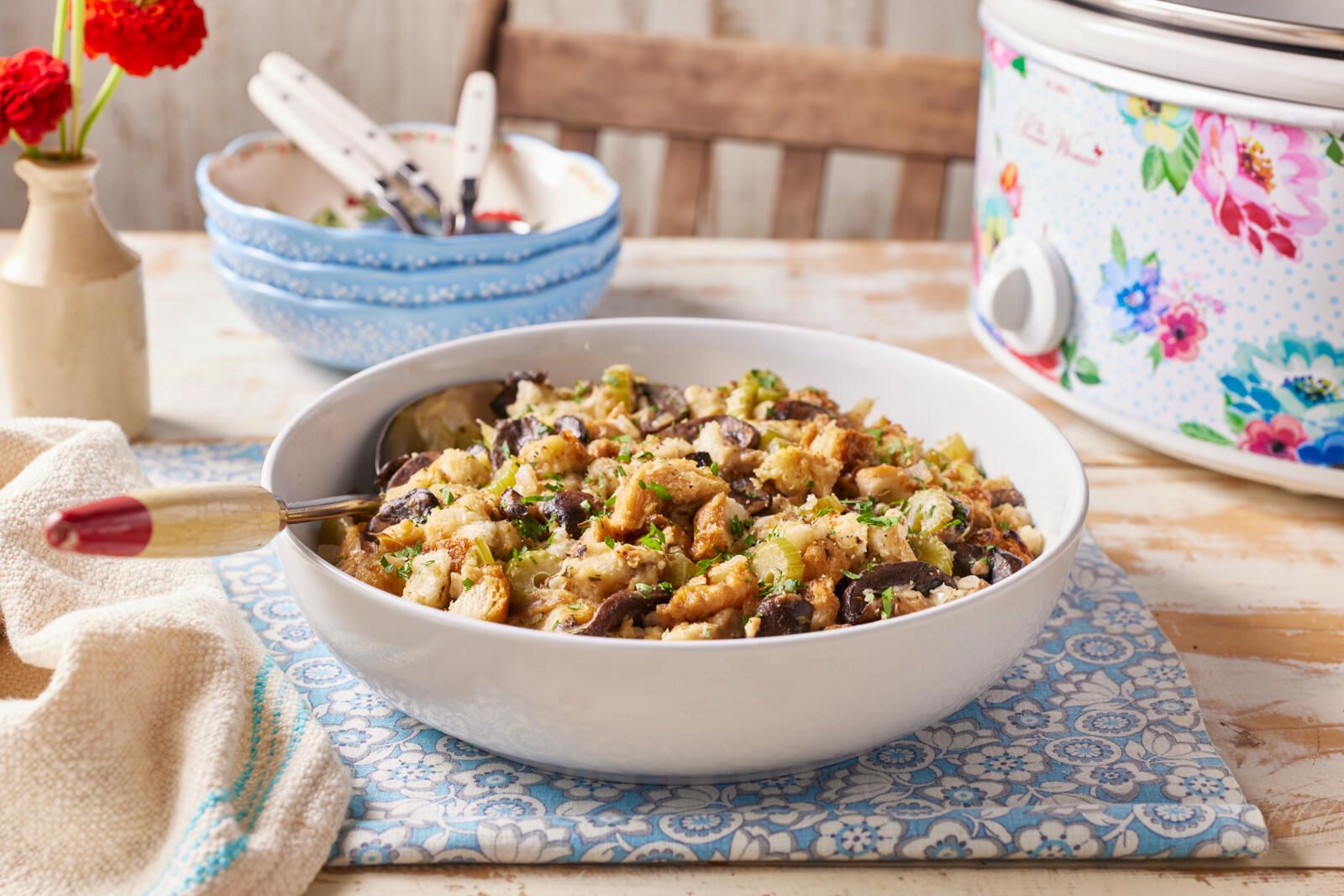 To achieve moister-than-average stuffing, you'll want to try using a slow cooker. The low and steady heat of the crockpot helps the flavors meld together while keeping the bread cubes perfectly moist. It's a game-changer for Thanksgiving prep!
Imagine waking up on Thanksgiving morning to the aroma of herbs, onions, and butter wafting through your home.
Plus, making this stuffing ahead of time ensures it won't dry out during the big meal.
19. Pumpkin Pie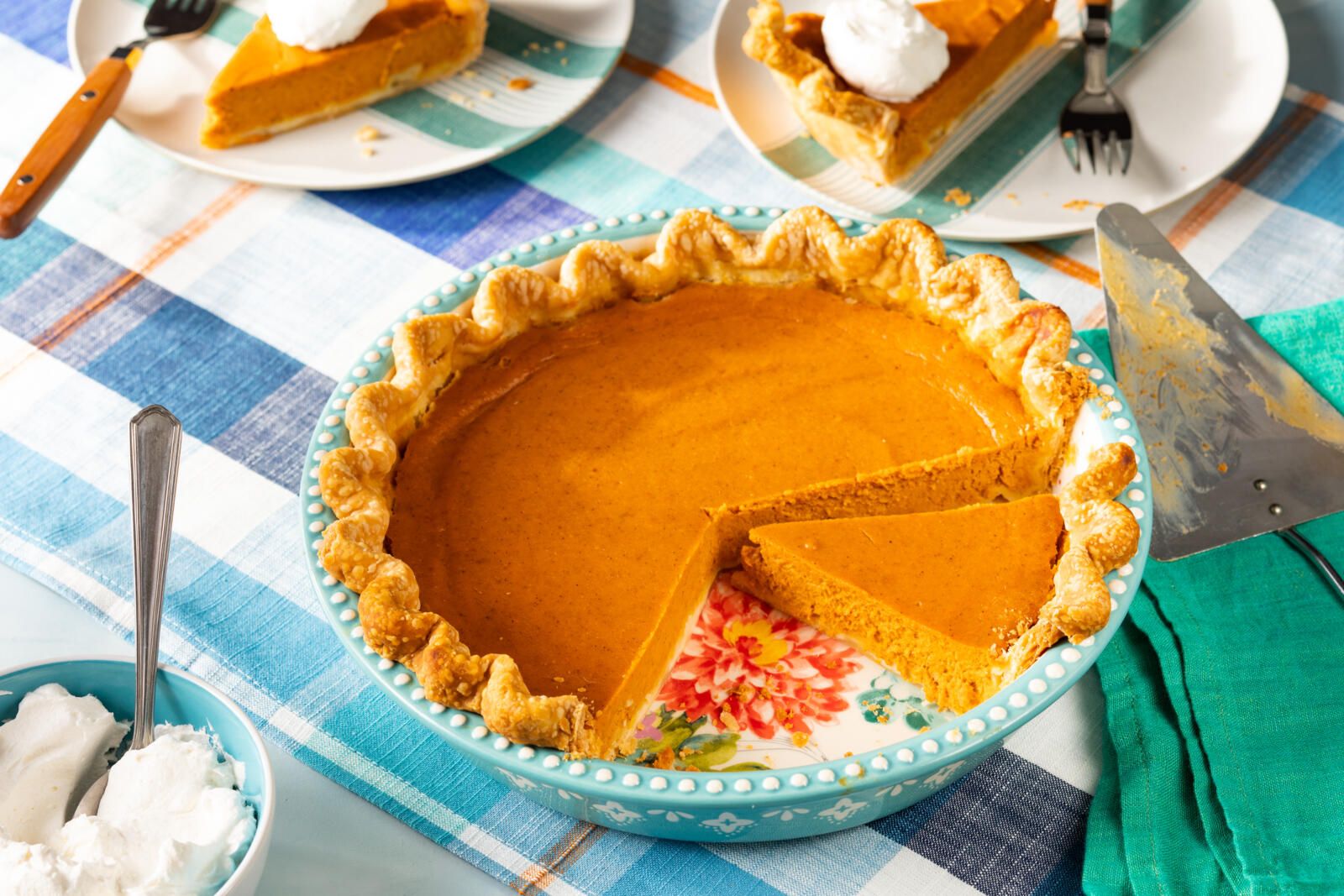 You can easily store the pumpkin pie in the refrigerator before slicing and serving.
The pie is a delicious blend of creamy, spiced filling and flaky crust. It's the perfect dessert for Thanksgiving or any fall gathering.
The recipe is reliable and can be made in advance, saving you time on the day of your event.
20. Homemade Cranberry Sauce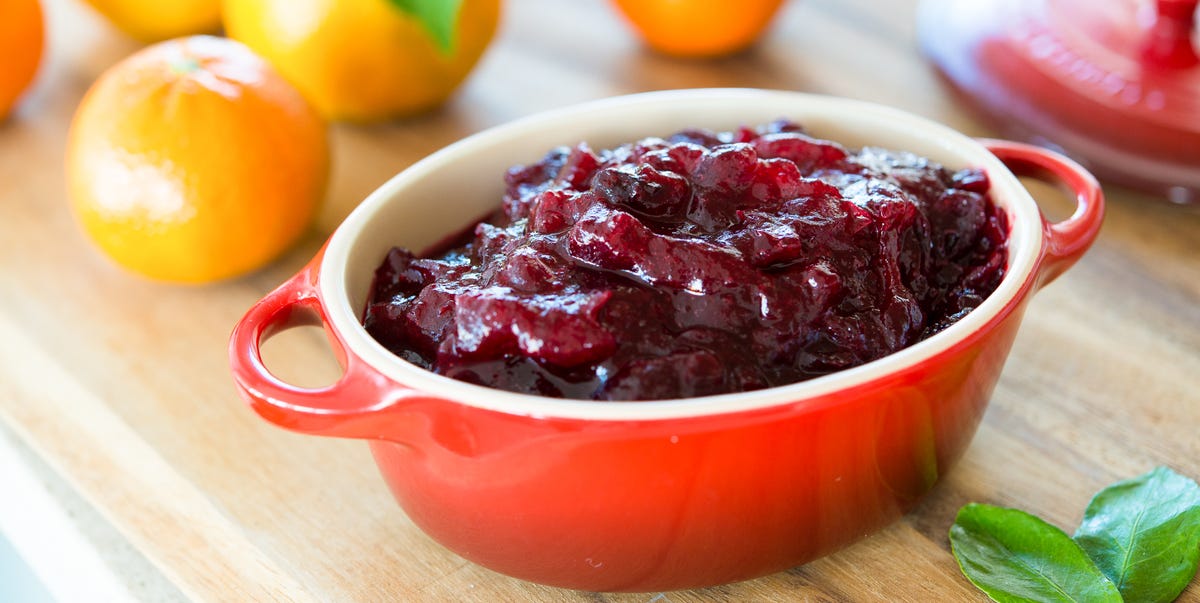 If you're looking to add a burst of tangy flavor to your holiday menu, homemade cranberry sauce is a must. Not only is it incredibly simple to make, but it can also be prepared ahead of time, saving you precious moments on Thanksgiving day.
The vibrant red color and the sweet-tart taste of fresh cranberries simmered with sugar and orange zest will complement your turkey perfectly.
Plus, leftovers can be used in sandwiches or as a topping for desserts.