Looking to spice up your next gathering with some easy Mexican appetizers? You've come to the right place! I'm just like you, always on the hunt for recipes that are simple yet bursting with flavor.
In this blog post, I'm sharing 24 no-fuss Mexican appetizers that anyone can make. No complicated ingredients or steps, just straightforward, delicious recipes that will get everyone talking.
1. Mini-Chicken Chimichangas
You're going to love these Mini-Chicken Chimichangas. They're bite-sized and packed with chicken and pepper jack cheese, making them the perfect easy Mexican appetizers.
They're a nod to northern Mexico's cuisine where chimichangas hail from. We wrap them in tortillas, a staple of every Mexican kitchen, then deep-fry until golden. This gives us the desired crunch and seals in that spicy, cheesy goodness.
2. Jalapeno Corn Cakes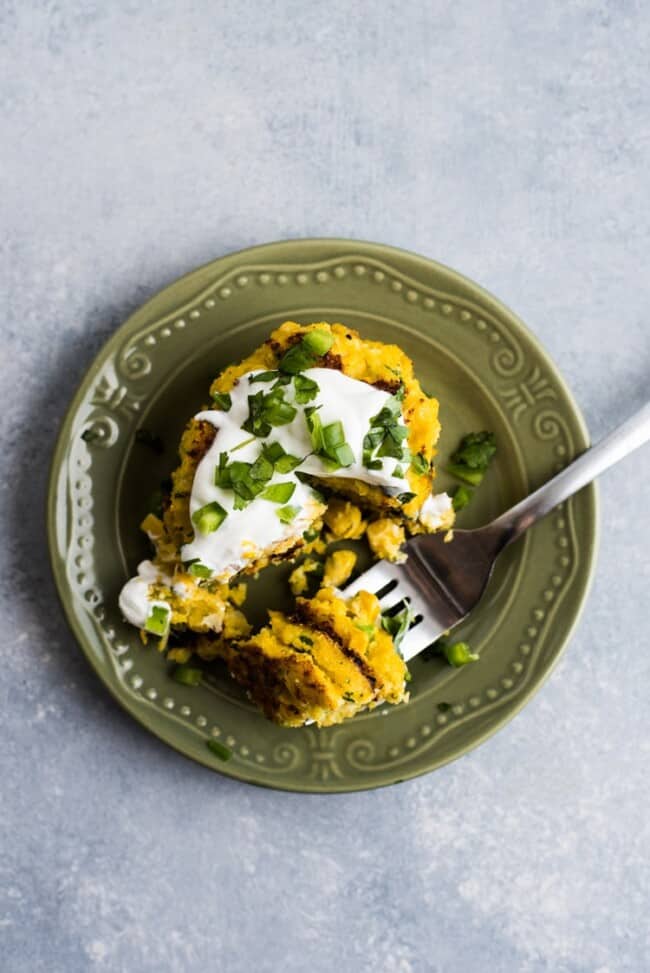 If you're in the mood for a spicy, sweet treat, then these Jalapeno Corn Cakes are just what you need.
I use fresh sweet corn and fiery jalapenos, pan-frying them till they're crisp yet tender inside.
This is an authentic Mexican delight that varies by region—some add cheese or herbs.
It's an addictive appetizer, bringing everyone together with its rich, complex flavors.
3. Chicken Enchilada Dip
Switching gears to the Chicken Enchilada Dip, it's a rich and savory treat that'll satisfy all your cheesy cravings.
With shredded chicken folded into cream cheese, mayo and melted cheddar, it's an homage to traditional Mexican enchiladas.
The kick of green chilies adds authenticity. This classic dish is a heartwarming invite into the vibrant world of Mexican cuisine.
4. Nachos Supreme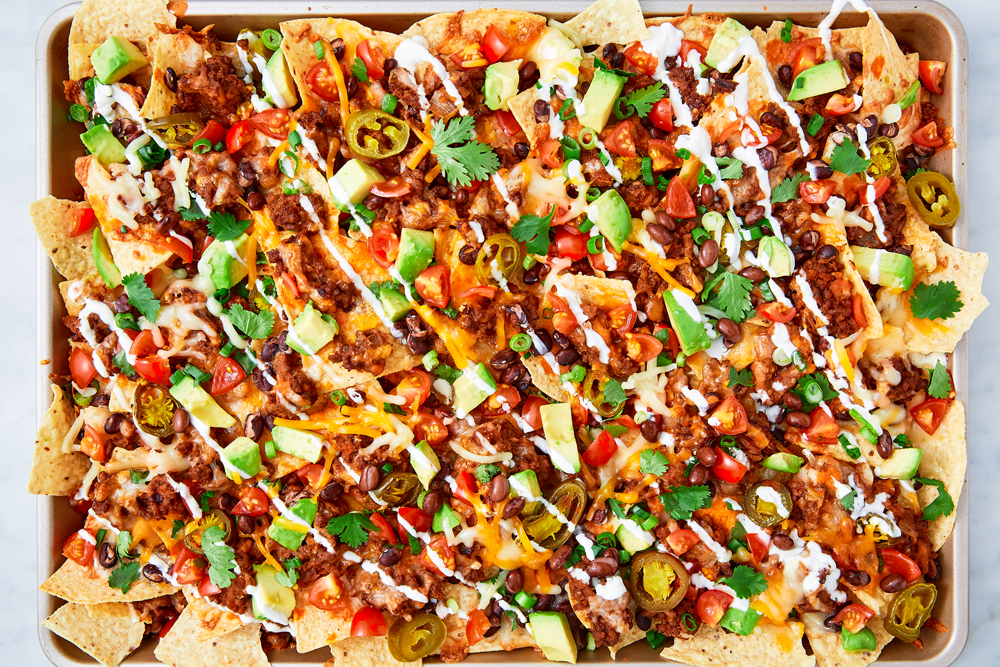 Nachos Supreme is a dish that'll captivate your taste buds with its crisp chips, savory beef, and rich cheese.
A creation by Ignacio 'El Nacho' Anaya in 1943, it's a perfect blend of ingredients available in any Mexican kitchen.
The regional variations add unique twists to this staple appetizer.
5. Rajas con Crema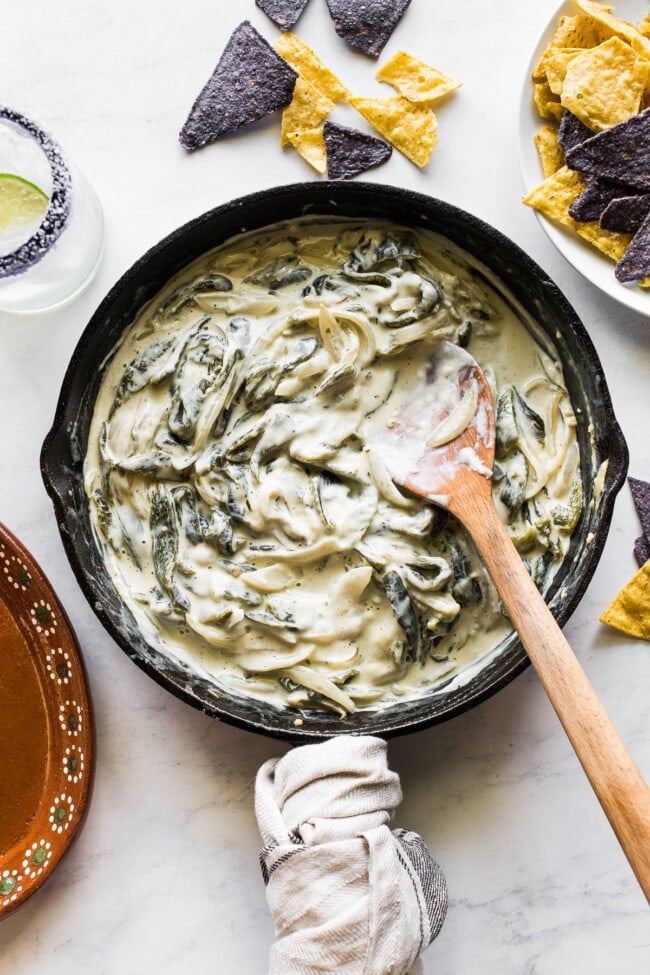 Rajas con Crema, on the other hand, is a blend of creamy melted cheese and onions that'll elevate your taste experience to another level. This rich appetizer showcases Mexico's culinary prowess in 30 minutes flat!
The creaminess pairs beautifully with chips or tortillas. You see, Mexican cuisine isn't just about spice; it's an exploration of flavors that are sure to make you feel at home.
6. Chicken Quesadillas
Chicken Quesadillas, on the other hand, are a cheesy delight that's sure to satisfy your cravings in no time.
It's all about layering flavors with seasoned chicken, melted queso Oaxaqueño, and warmed tortillas.
Cooked on a comal or griddle for that authentic Mexican touch.
7. Seven-Layer Taco Dip
Diving into a seven-layer taco dip is like embarking on an adventure. Every layer unveils a new surprise for your taste buds.
Each tier brings together authentic Mexican ingredients: refried beans, tangy guacamole, zesty salsa, creamy sour cream, sharp cheddar cheese, ripe olives, and fresh tomatoes.
8. Jicama Fries
They're a refreshing change from your typical fries. These jicama fries offer a sweet and crunchy alternative.
Authentic to Mexican cuisine, jicama's apple-like taste adds an unexpected twist. Paired with creamy ranch dressing, they're a sure hit at any gathering.
9. Tamale Pie Dip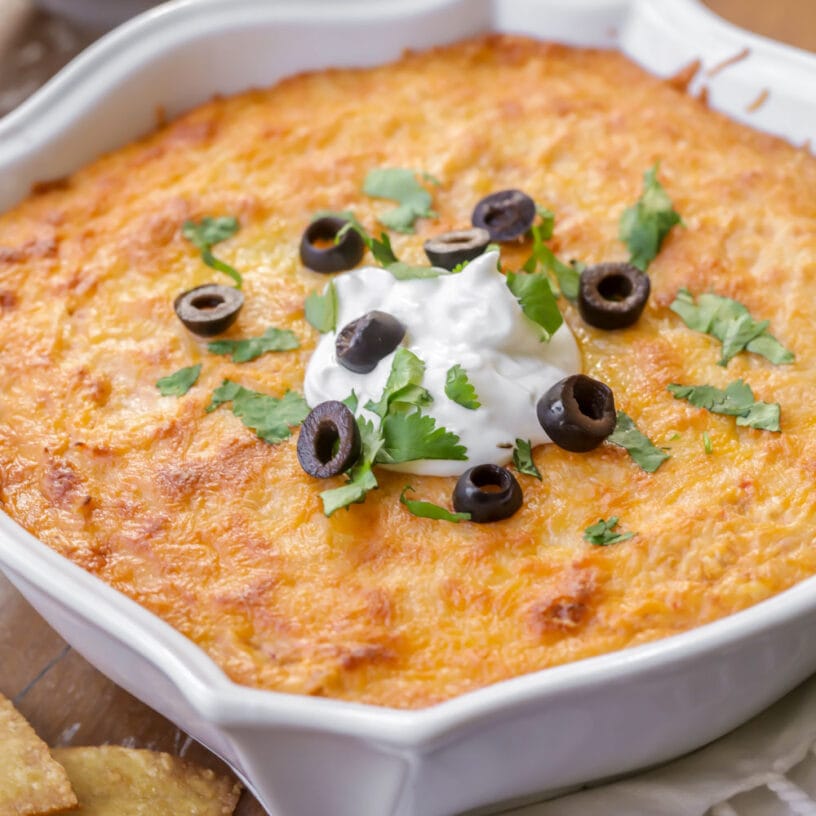 It's a delectable comfort food, this tamale pie dip combines cream cheese, cheddar, corn, tomatoes, and a hint of chili powder for a hearty treat.
This easy-to-prepare appetizer is brimming with authentic Mexican flavors. It's as if I've taken traditional chicken tamales and transformed them into an alluringly creamy dip.
Regional variations may include jalapeños or roasted poblano peppers for added depth.
10. Deep-Fried Guacamole
Imagine the creamy blend of ripe avocados, tomatoes, cilantro, and lime encased in a crispy shell of crushed chips.
This dish gives a creative twist to classic Mexican flavors.
An added zing comes from frying, reminiscent of Tex-Mex cooking style.
11. Jalapeno Poppers
Moving from deep-fried guacamole, let's delve into another Mexican delight – Jalapeno Poppers.
Instead of frying, we're baking them for a less greasy touch. We'll stuff 'em with herbed cream cheese, and top it off with barbecue potato chips for that extra crunch.
12. Qdoba Queso
Now we're turning our attention to a crowd favorite – Qdoba Queso, which you'll absolutely love because it's packed full of Monterey Jack, Cheddar, and American cheeses plus roasted poblano peppers and tomatoes.
This hearty dip combines the creaminess of traditional Mexican queso fundido with a kick from the poblanos.
Slow cooked to perfection, it's a taste of home for all.
13. Mexican Corn Dip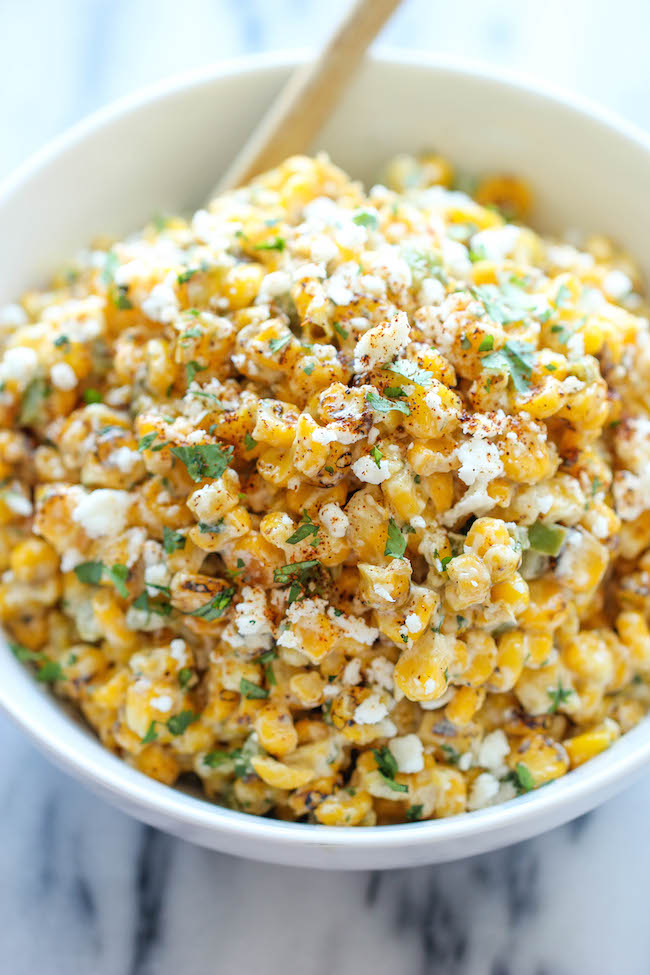 It's a scrumptious concoction of corn kernels, mayo, lime juice, cotija cheese, and chili powder.
It's an authentic Mexican delight that brings together the sweetness of corn with tangy lime and creamy mayo. The cotija cheese adds a salty bite, while the chili powder gives it a gentle kick.
Truly an appetizer that speaks to the heart of Mexican cuisine!
14. Jalapeno Popper Dip
You're going to fall head over heels for this Jalapeno Popper Dip. It's a sizzling blend of cream cheese, cheddar, jalapenos, and panko bread crumbs. And the best part? You can prepare it up to 3 days in advance.
This dip is an authentic taste of Mexico. It's a rich creamy treat with a kick. Every time you dig into this dip, you'll feel like you belong at a fiesta.
15. Chicken Taquitos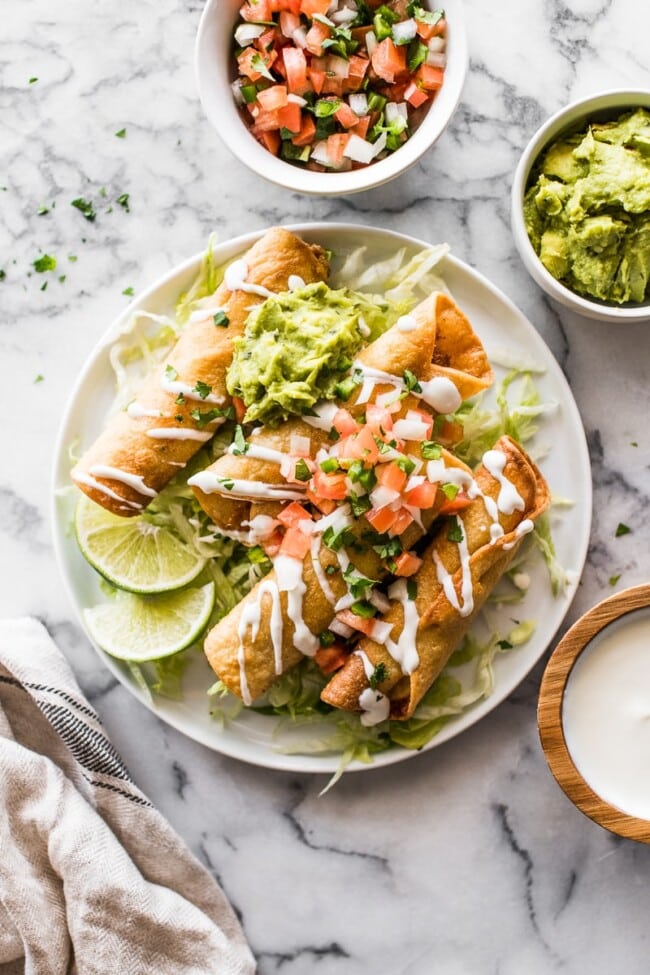 Chicken Taquitos are a surefire hit, filled with shredded chicken and cheese, then baked or fried to perfection. Using traditional Mexican ingredients, I prepare this delicacy in 30 minutes.
Top it with guacamole, salsa, and sour cream for a regional touch.
16. Peach Strawberry Salsa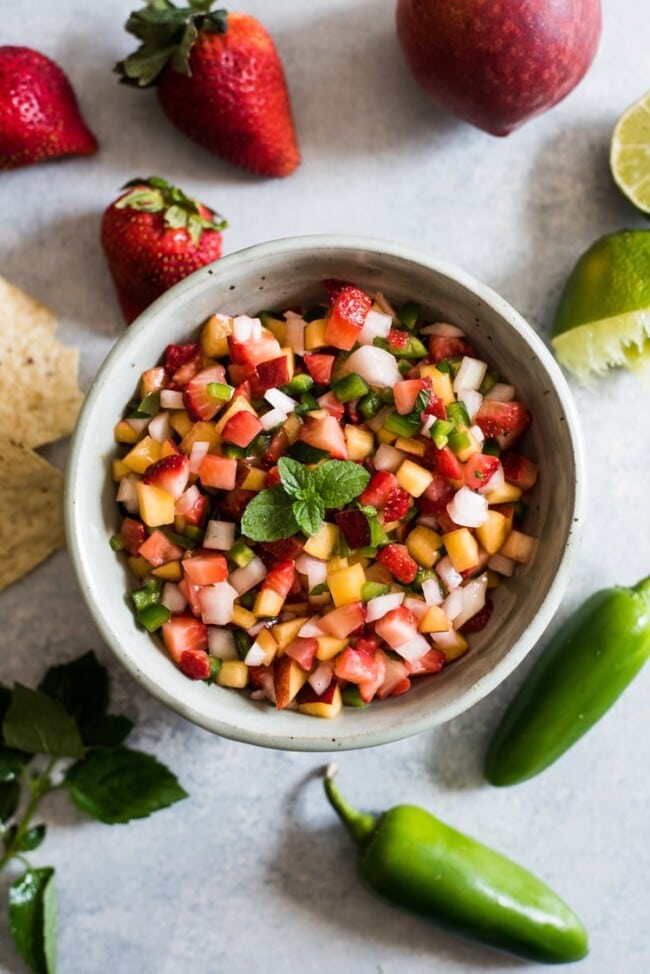 Moving from the savory crunch of Chicken Taquitos, let's dive into a sweet twist on a classic: Peach Strawberry Salsa.
This vibrant blend fuses juicy peaches and strawberries, capturing Mexico's rich produce tradition. Perfect for nachos or tacos, it adds a refreshing burst to any dish.
You'll find such fruity salsas in coastal regions where fresh fruit is abundant.
17. Flautas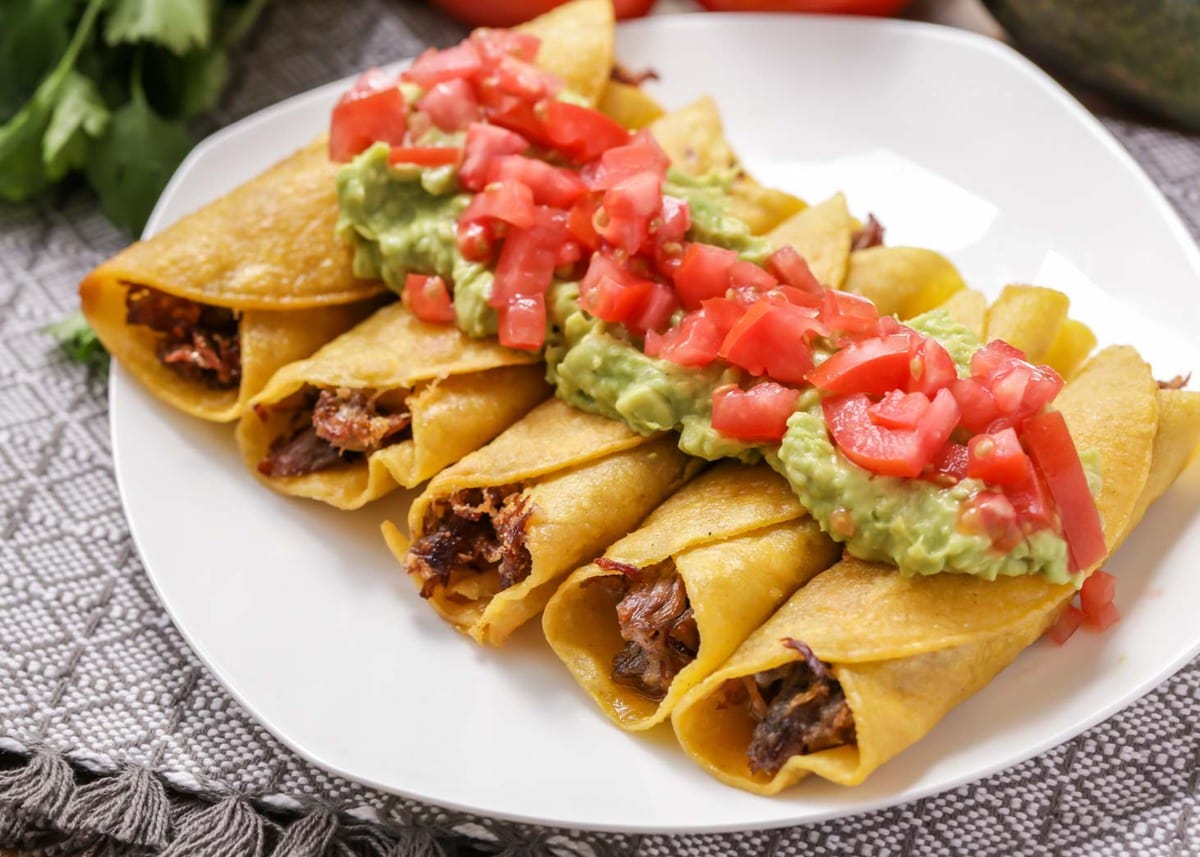 Flautas is a dish that'll have your taste buds dancing with its perfectly crisp tortilla exterior and delicious meaty interior.
Stuffed with tender carne asada or shredded chicken, it's then rolled tightly and fried to perfection. A simple sprinkle of queso fresco melts into the hot filling.
18. Homemade Baked Tortilla Chips
You're gonna love making these homemade baked tortilla chips. They're a healthier alternative to the store-bought version, but just as tasty and crunchy. They're straightforward to prepare, with just a hint of sea salt and oil.
Bake 'em in a hot oven until golden brown. Perfect for your salsa, guacamole, or chile con queso dip!
19. Salsa Verde
Salsa Verde is a tangy blend of tomatillos, jalapenos, and onions that'll add an extra kick to your dishes.
It's the embodiment of Mexican cuisine – vibrant, full of character with each ingredient contributing its unique flavor profile.
The key is roasting the tomatillos; it enhances their natural tartness while mellowing their edge.
Enjoy this salsa with any dish for an authentic taste!
20. Mini-Burritos
Mini-burritos, despite their smaller size, are packed full of seasoned ground beef, cheese, beans, and salsa. They're the perfect bite-sized morsel of Mexican cuisine tradition.
With every bite, you can taste the deeply ingrained flavors from each region – a small yet robust celebration of Mexico's culinary diversity in your mouth.
21. Elote
Switching gears to elote, it's an irresistible blend of grilled corn slathered in mayo, cheese, and chili powder – a truly unique and tantalizing flavor combination.
This Mexican street food staple is tradition at its finest. The ear of corn is chargrilled for that smoky undertone then topped with creamy elements.
Every bite transports you to the bustling streets of Mexico City. It's more than food; it's an experience.
22. Refried Bean Dip
Moving on to refried bean dip, it's a crowd-pleaser that's perfect for any gathering. It offers a rich and hearty flavor that'll keep everyone coming back for more.
This dish is steeped in tradition from Mexico's heartlands. It is made by frying pinto beans twice. The result is a creamy delight with an earthy undertone.
Paired with homemade tortilla chips or fresh veggies, you're part of our fiesta now!
23. Black Bean Dip
Black bean dip is a versatile and nutritious choice. It offers a robust flavor that pairs well with everything from chips to veggies.
Originating from Veracruz, its complexity lies in the use of freshly cooked black beans, finely chopped onions, garlic, and jalapenos.
Lime juice adds tang while cumin provides depth.
24. Chipotle Black Bean Soup
In the mood for a meal that's both nourishing and full of zest? The Chipotle Black Bean Soup brings a rich taste that harmonizes perfectly with a range of sides, from chips to veggies.
Originating from Veracruz, its complexity lies in the use of freshly cooked black beans, finely chopped onions, garlic, and jalapenos.
Lime juice adds tang while cumin provides depth.