I've heard it said, 'I could never cook Italian, it's far too complex!' Well, I'm here to debunk that myth.
I'm passionate about Italian cuisine and its rich history; the flavors are as vibrant as the culture itself.
In this article, I'll share 25 of my favorite Italian appetizer recipes that are not only delicious but also easy to prepare.
Italian Zucchini Bake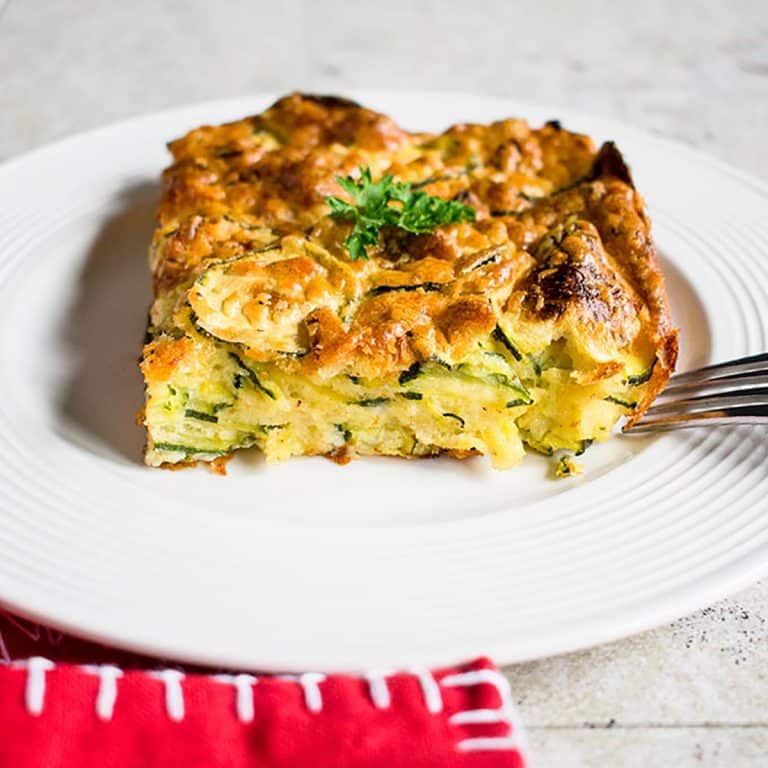 You'll love this Italian Zucchini Bake—it's one of the best appetizers you can make for your holiday gatherings.
Infused with flavors from Parmesan and Romano cheeses, it's a masterpiece that traces back to my Mom's kitchen.
Served in dainty squares, it encapsulates the essence of Italian cuisine: simple ingredients crafted with love and tradition.
You're not just eating an appetizer; you're becoming part of an Italian family feast!
Italian Fried Calamari Recipe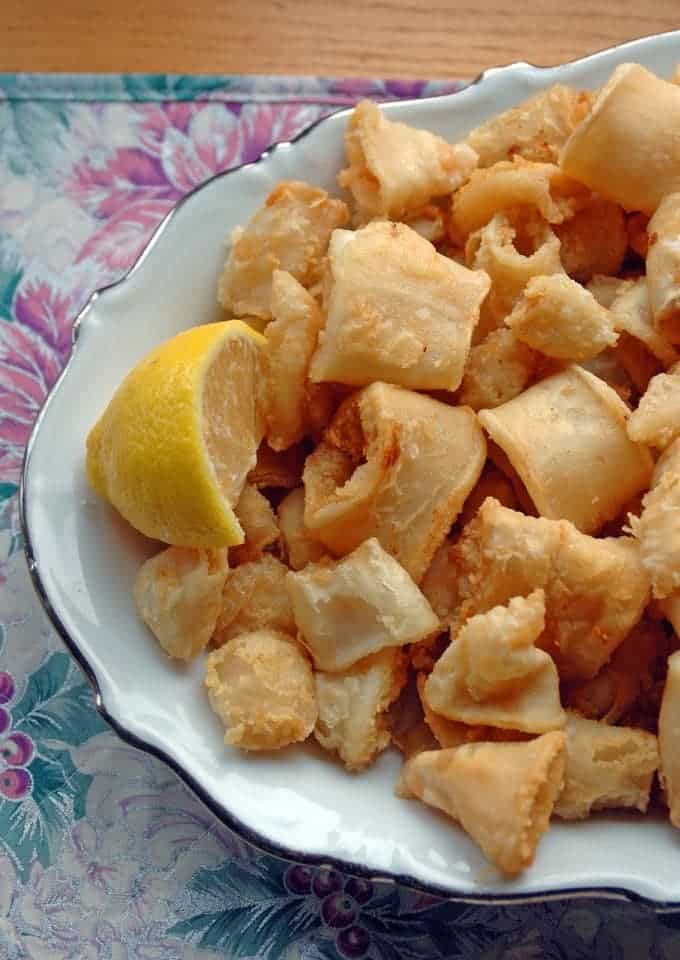 Let's dive into the delicious world of Calamari Fritti, a Naples family recipe that uses flour instead of bread crumbs and is perfect for home preparation.
A cherished gem in Italian cuisine, this dish speaks to the heart of our shared culinary heritage.
Jumbo Fried Shrimp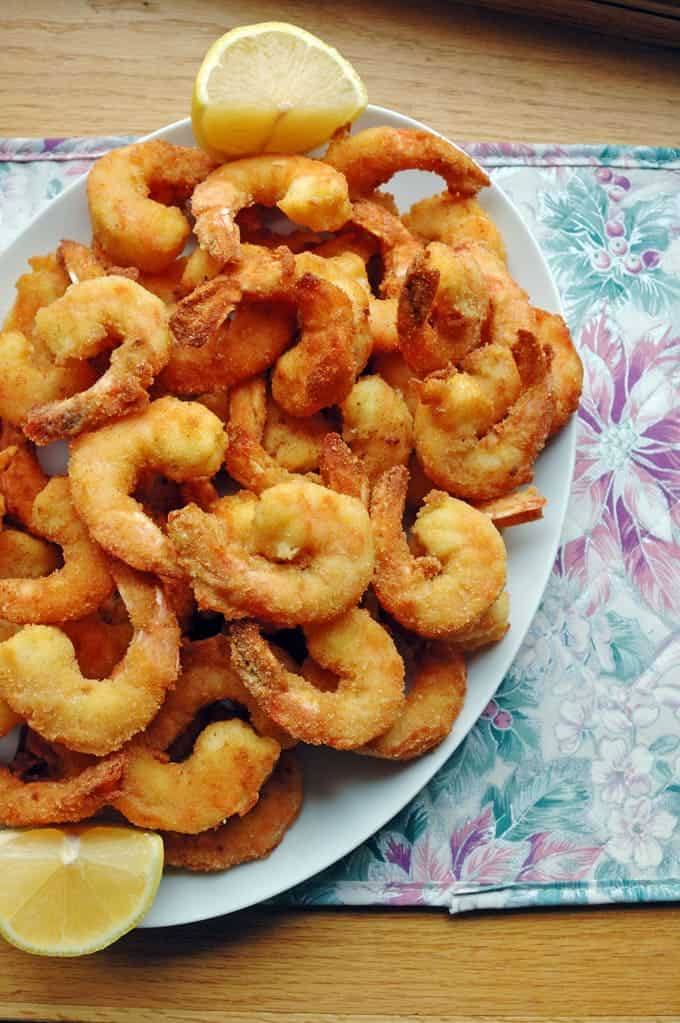 Switching gears now, we're moving on to a Christmas Eve favorite: jumbo fried shrimp.
An essential in our family's festive feast, these golden delights offer a taste of the sea like no other. Coated in light breadcrumbs and fried to perfection, they're best served with zesty lemon wedges or tangy cocktail sauce.
Italian Sausage Stuffed Mushrooms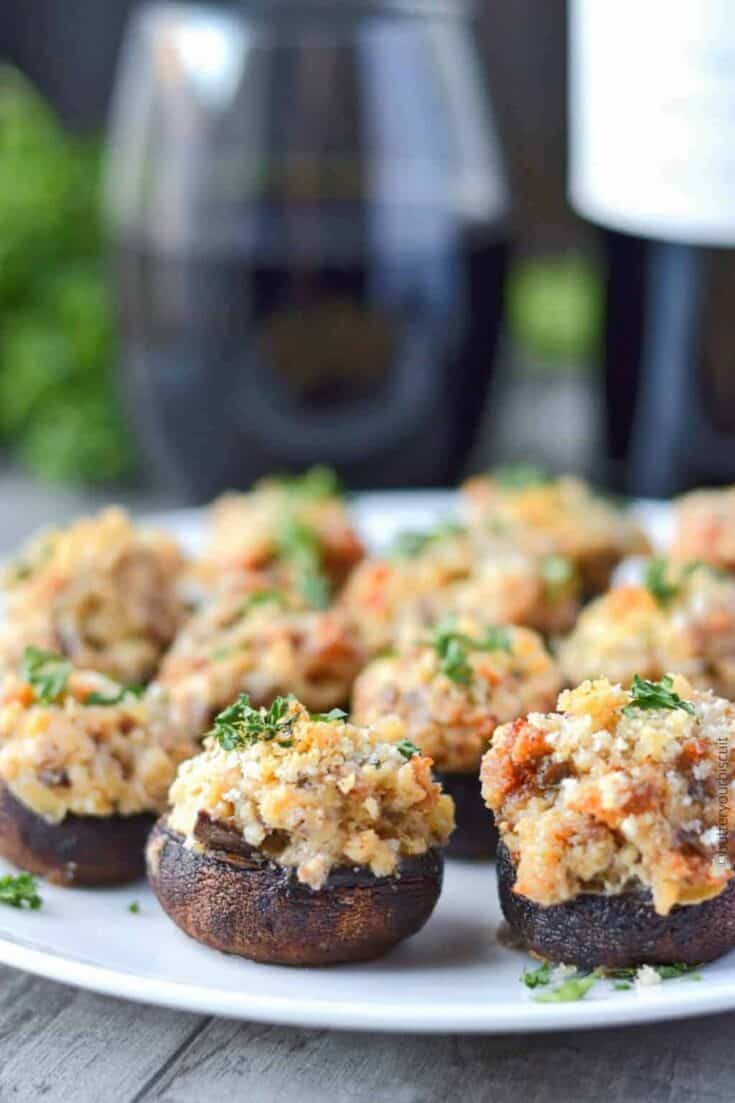 Next on the menu, we're diving into a classic dish of stuffed mushrooms. They are filled with a delectable mixture of cream cheese, Italian sausage, breadcrumbs, and Parmesan.
This appetizer honors Italy's age-old love for fungi and hearty fillings. It's comfort food at its best!
And here's a tip: make extra filling and freeze it. You'll be ready anytime the craving hits.
Italian Zucchini Fritters Recipe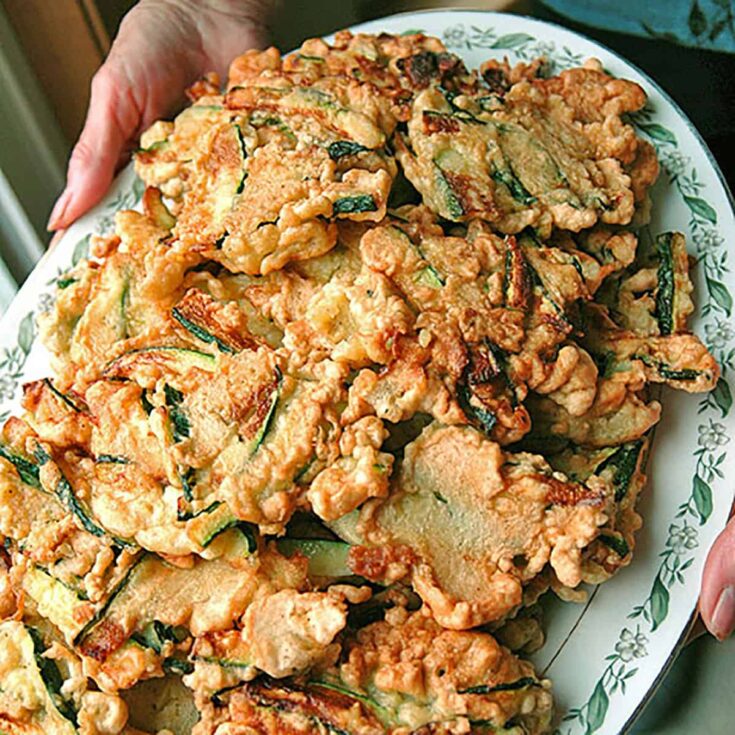 You're going to love this simple, yet delicious Zucchini Fritters recipe from Naples. Imagine biting into a crisp, golden fritter made with the freshest zucchini, held together by a flavorful batter of flour, eggs, and seasonings.
Straight from Nonna's kitchen – a cherished family favorite that brings warmth and belonging at every gathering. Truly an embodiment of Italian culinary delight!
Fried Zucchini Flowers Recipe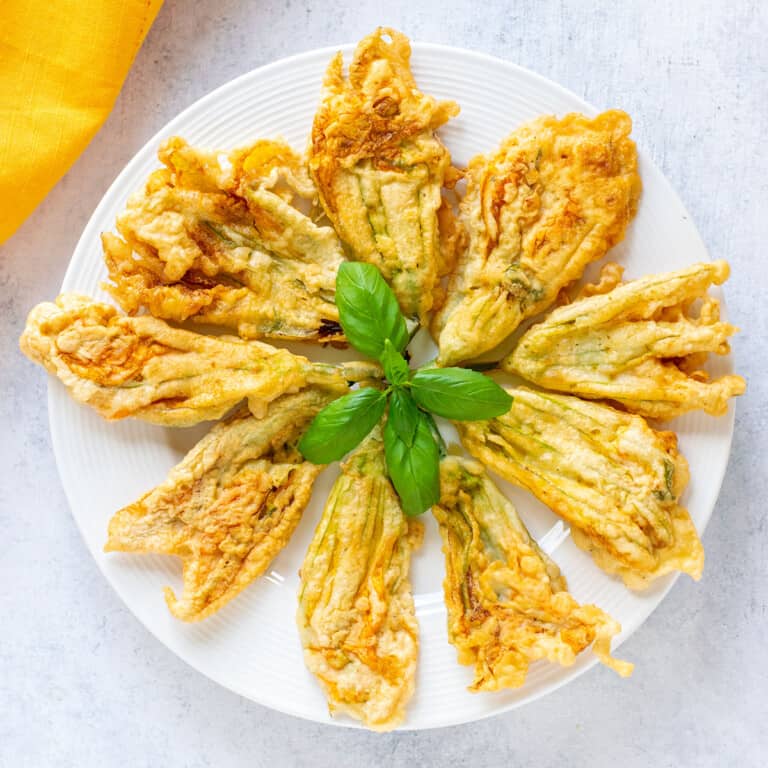 The fried Zucchini Flowers recipe is a delightful combo of zucchini flowers fried in a simple batter with basil and seasonings.
This authentic Italian appetizer reflects our shared love for fresh, seasonal produce. Dress them up with a squeeze of lemon or your favorite marinara – they're an edible celebration of Italy's vibrant culinary culture!
Baked Breaded Eggplant Slices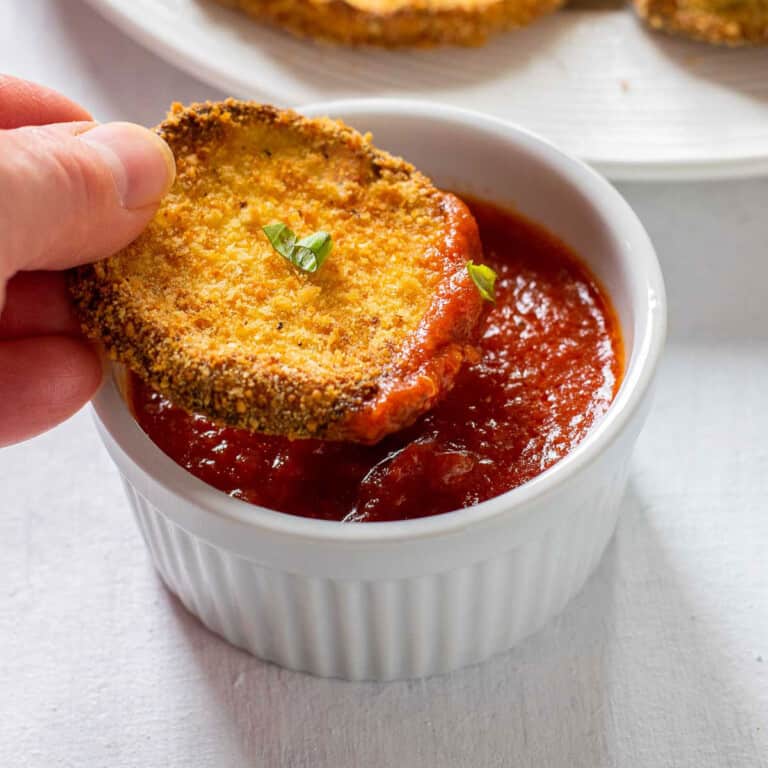 Leaving the delicate delight of fried zucchini flowers behind, let's now embark on a journey to another Italian gem – Baked Breaded Eggplant Slices.
Oh, the joy these oven-fried beauties bring! Each slice is coated generously with Romano cheese for that irresistible kick. Serve them plain or give your taste buds an adventure with marinara sauce or spicy mayo.
Prosciutto Date Flatbread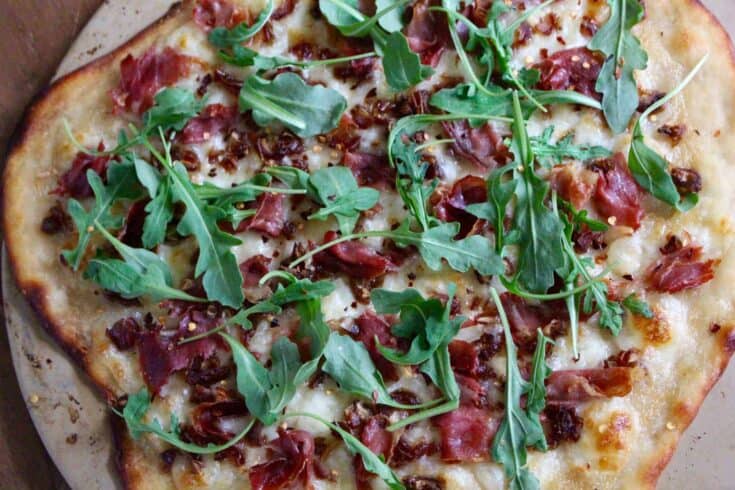 Let's shift our focus now to the sweet-and-salty delight of Prosciutto Date Flatbread.
A mouthwatering mix of creamy mascarpone, salty prosciutto, sweet dates and melted mozzarella, topped with fresh arugula for a peppery kick!
This unique combination is an ode to Italy's love for balanced flavors.
Italian Stuffed Cherry Peppers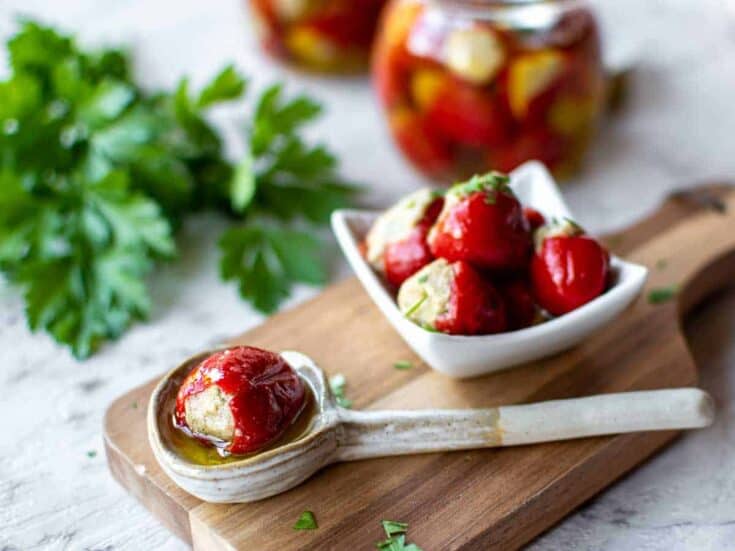 Shifting gears, we're now going to chat about traditional Italian Stuffed Cherry Peppers. These peppers are a delightful blend of flavors.
This appetizer is a symphony of tastes and textures. Imagine biting into a sweet cherry pepper, filled with savory tuna, salty anchovies, tangy capers, fresh parsley, and hearty olives.
Garlic Olive Oil Bread Dip
You're going to adore this simple Garlic Olive Oil Bread Dip, providing a restaurant-style experience using only four ingredients.
This recipe embodies the heart of Italian cuisine – simplicity, quality, and tradition.
Imagine drizzling olive oil into balsamic vinegar, mingling with crushed garlic and salt.
The result? A dip that's robust yet elegant; an appetizer that invites you to be part of our shared love for Italian flavors.
Homemade Italian Bread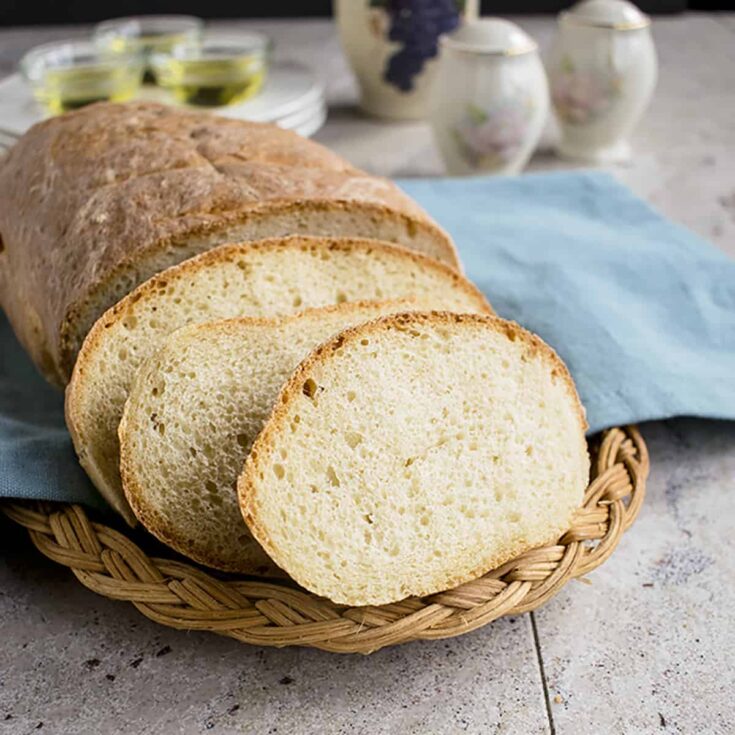 Now, we're moving on to the Homemade Italian Bread, a real example of Italy's traditional cooking. It's really good when dipped in our earlier mentioned Garlic Olive Oil Bread Dip.
This bread is easier to make than you'd think, offering an authentic taste that's simply unparalleled.
As an appetizer, it sets the stage for a truly Italian feast, enveloping you in its warm embrace of tradition and flavor.
Parmesan Focaccia with Rosemary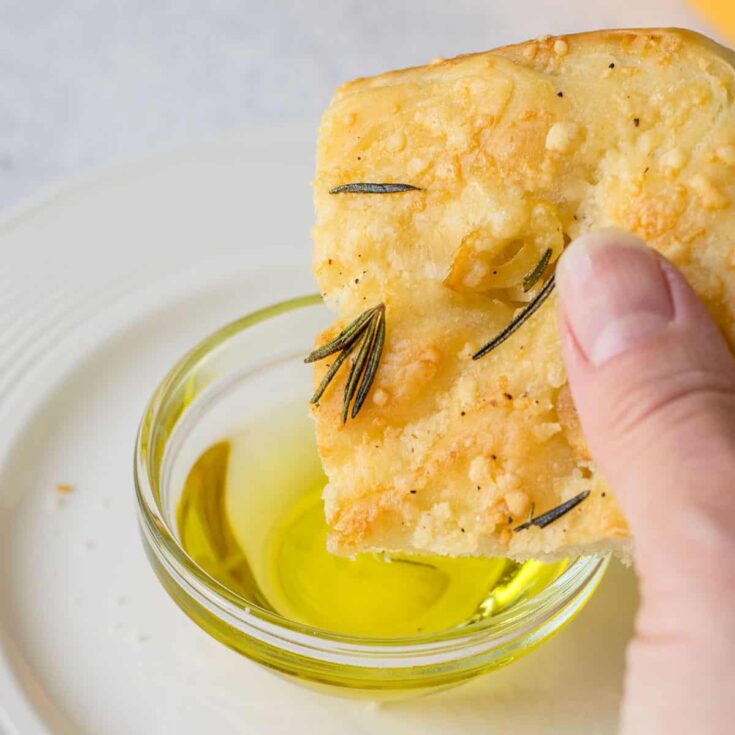 Parmesan Focaccia with Rosemary, it's an absolute star-studded with rosemary and garlic, enhanced with a generous sprinkling of parmesan.
Rooted deep in Italian culture, its beauty is only surpassed by its taste.
Ready in two hours, this quick preparation delivers rich flavors that'll transport you straight to Italy.
A real celebration of Italian cuisine, it's the perfect appetizer to share among your loved ones.
Escarole-Stuffed Pizza (Pizza di Scarola)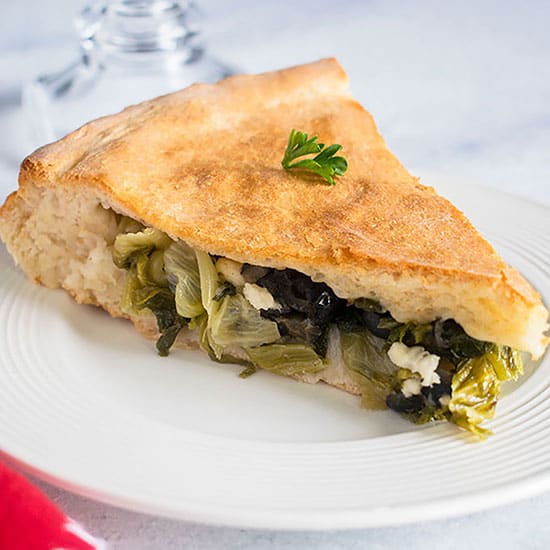 The Escarole-Stuffed Pizza is a true Neapolitan delicacy that's baked to golden perfection and cut into hearty squares.
This recipe is a staple at Italian celebrations, passed down through generations in Naples.
The stuffing of zesty escarole transports you right to my childhood parties, adding an authentic twist to your appetizer spread.
Antipasto Skewers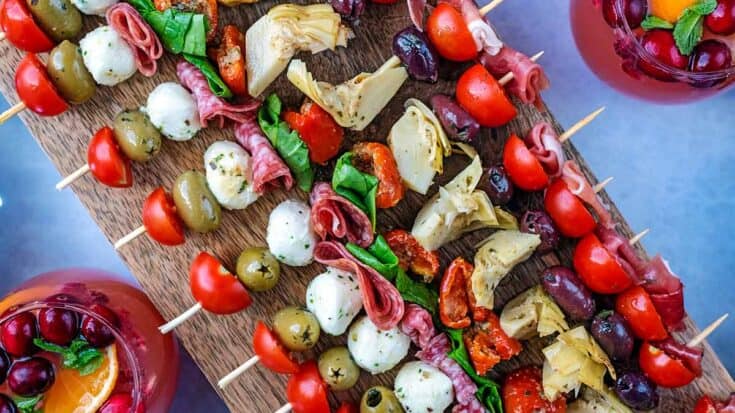 You're going to love these Loaded Italian Skewers. They're just bursting with diverse antipasto flavors. Picture ripe tomatoes, tangy olives, creamy mozzarella, spicy salami, and tender artichokes.
Wrapped in prosciutto, sprinkled with sun-dried tomatoes and fresh spinach – it's a symphony of classic Italian tastes!
Trust me, one bite of this culinary masterpiece will have you proclaiming 'Oh my!' in sheer delight!
Prosciutto Melon Skewers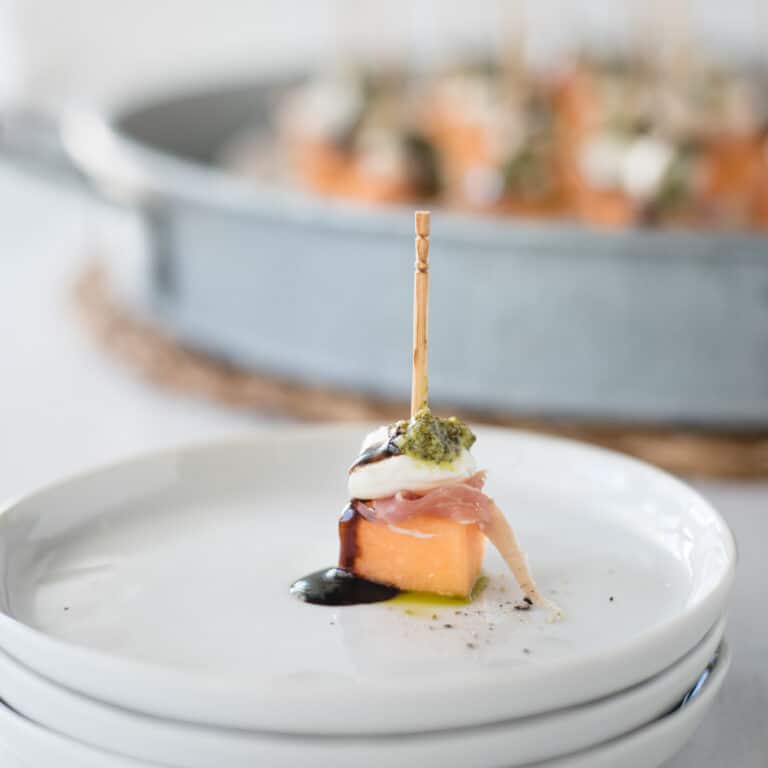 Prosciutto melon Skewers are another bite-sized delight you'll adore.
This Italian gem blends sweet melon and savory prosciutto, a culinary partnership rooted deep in our culture's history.
Add mozzarella for creaminess, pesto for a burst of flavor, and drizzle with balsamic glaze.
It's an appetizer that unites us all at the table – simple yet full of depth and tradition.
Tomato Bruschetta with Balsamic Glaze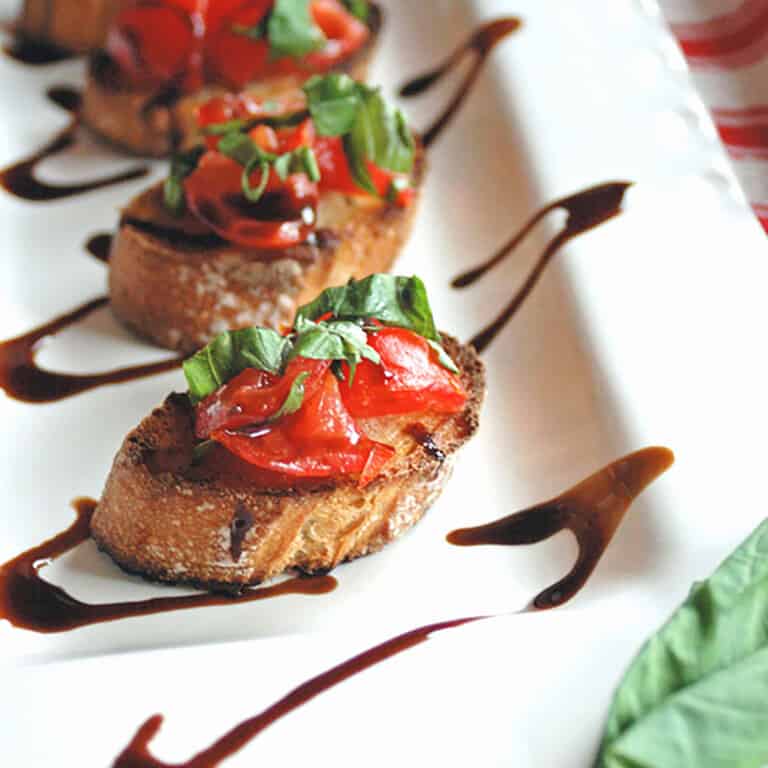 Tomato Bruschetta with Balsamic Glaze is another crowd-pleaser that's simple to make and bursting with flavor.
Broiled crostini forms the perfect base, topped with a fresh tomato salad and basil, delicately enhanced by garlic powder.
There's no overpowering aftertaste here!
This dish encapsulates the heart of Italian cuisine – balanced flavors, quality ingredients, and shared enjoyment.
Whipped Ricotta Toast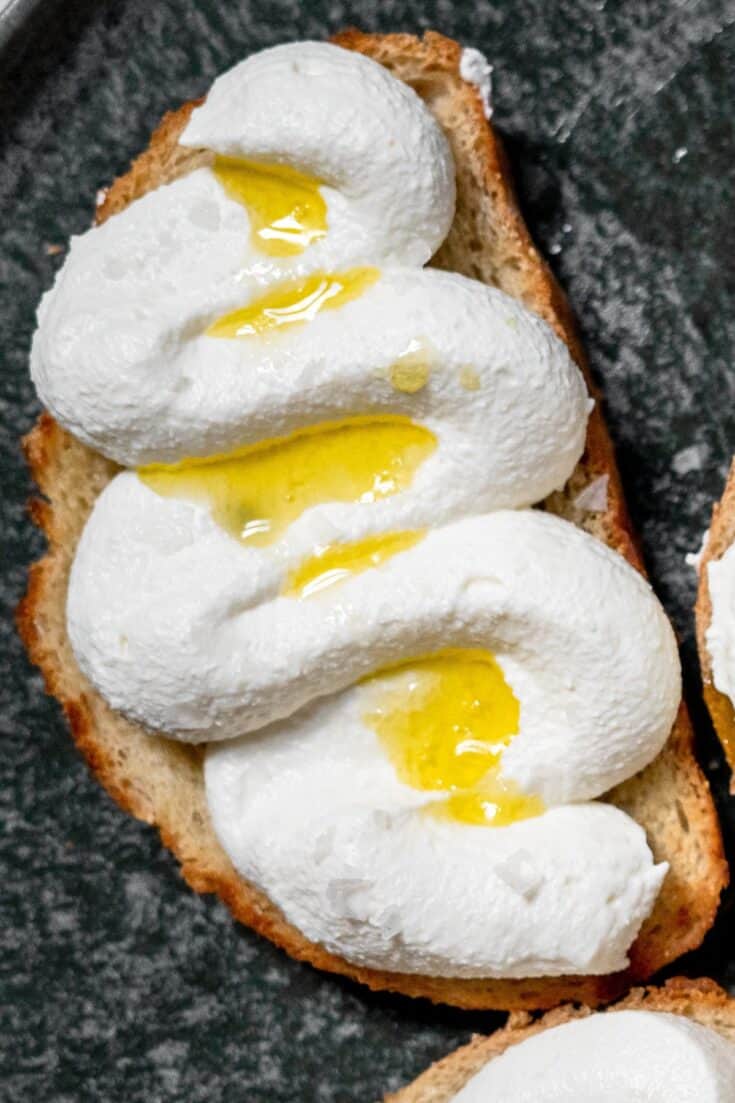 Let's move on to Whipped Ricotta Toast, a delightful spread that's creamy and delectable.
This traditional Italian fare embraces ricotta cheese, whipped with cream and olive oil for an indulgent treat.
The result is an enticingly smooth texture that makes your toast come alive! Just like a picture speaks a thousand words, one bite of this heavenly spread will leave you speechless.
Simple Fava Bean Crostini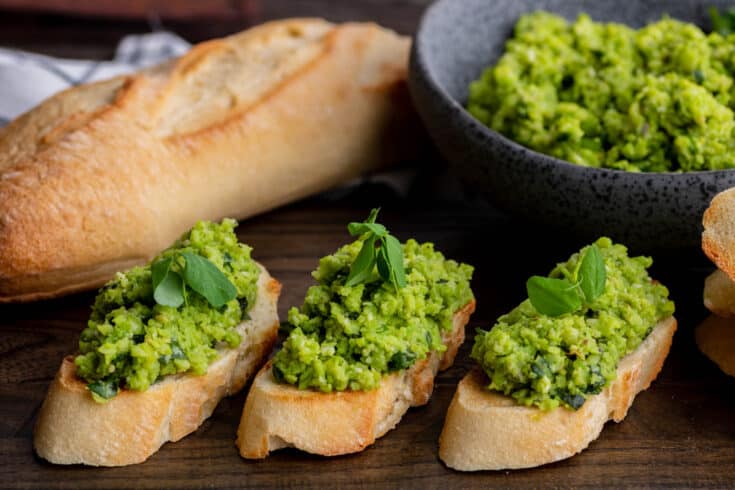 Next up, we've got Simple Fava Bean Crostini, a vibrantly green purée that's fresh and zesty. This Italian delight blends fava beans, olive oil, Parmesan, and lemon into an enchanting mix.
It's a nod to Italy's rich food culture where simplicity meets flavor. You'll find it irresistibly tangy with the cheese and citrus adding layers of depth.
Truly, this is 'la dolce vita' on a slice of bread!
Roasted Raspberry Crostini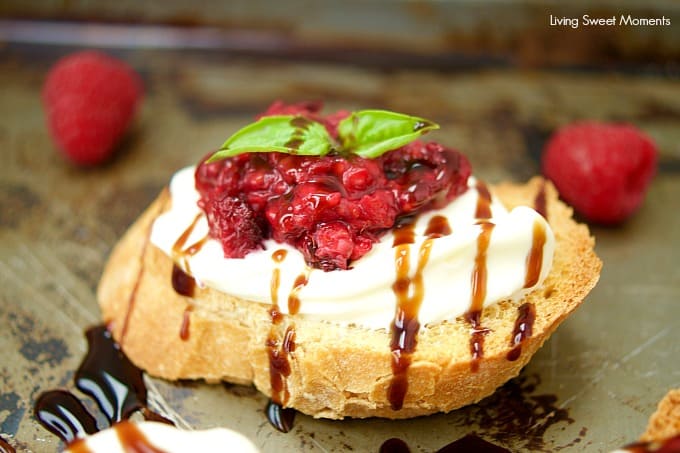 Switching gears, we're diving into the world of Roasted Raspberry Crostini, a tantalizing treat that's sure to ignite excitement with its unique roasted fruit experience and rich complements.
This appetizer embraces Italy's love for combining sweet and savory elements – the tartness of raspberries, balanced by creamy mascarpone and a drizzle of balsamic glaze.
Whipped Ricotta with Lemon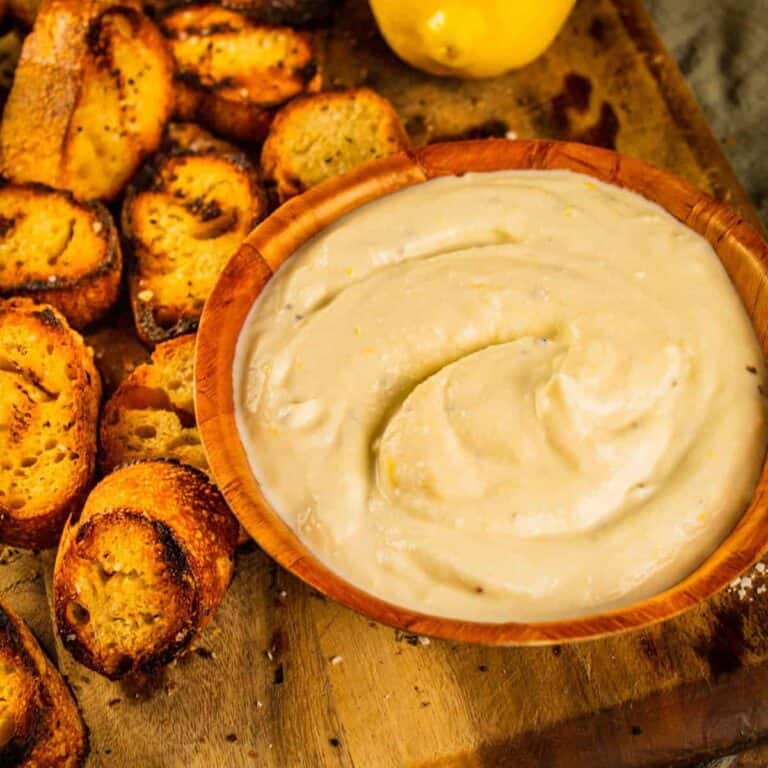 After savoring the sweet tartness of our roasted raspberry crostini, let's dive into another Italian delicacy – Whipped Ricotta with Lemon.
This zesty spread will transport you straight to Italy with its creamy texture and citrusy spark. Dollop it on grilled bread or use as a refreshing dip for veggies.
It's simple, versatile, and embodies the heart of Italian cuisine in every bite!
Italian Peppers in Oil (Roasted & Marinated)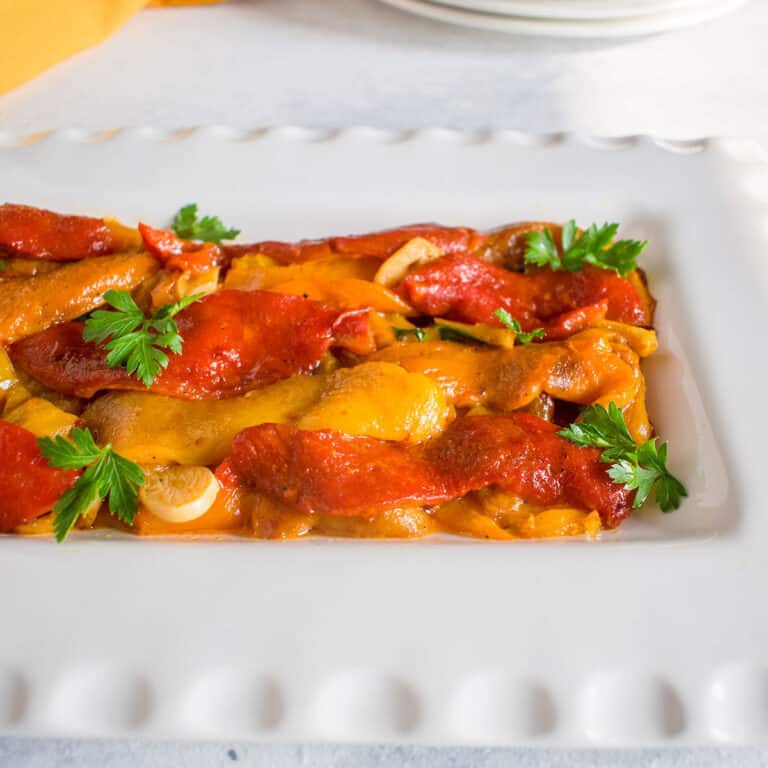 You're in for a treat with the most incredible peppers of your life. They are roasted and marinated to perfection in a family recipe that brings unparalleled taste and depth of flavor to your table.
As an enthusiast for Italian cuisine, I can assure you that these peppers are more than just an appetizer. They are a cherished tradition, encapsulating the vibrant culture and history of Italy.
Italian Carrot Salad with Basil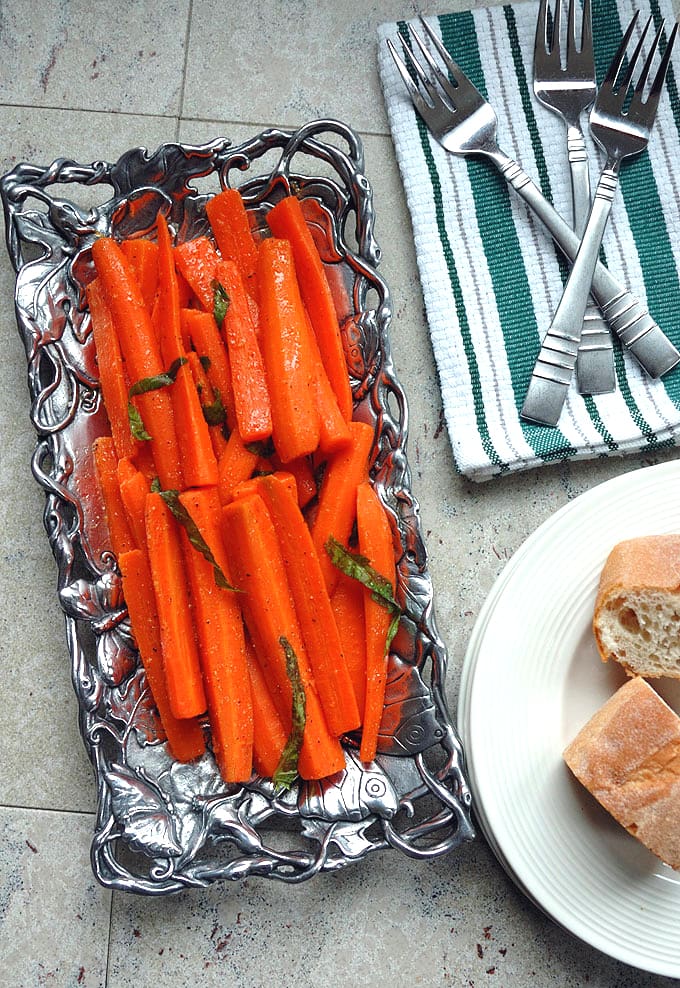 Now, let's dive into the refreshing world of the vegan-friendly Carrot Salad with Basil, a dish that'll bring a unique twist to your family functions.
This Italian appetizer is steeped in rich culture and history. It's a perfect make-ahead dish that showcases vibrant carrots and aromatic basil—a delightful combo!
The beautiful simplicity of this salad represents what we love about Italian cuisine: fresh ingredients creating remarkable flavors.
Mom's Spinach-Ricotta Pie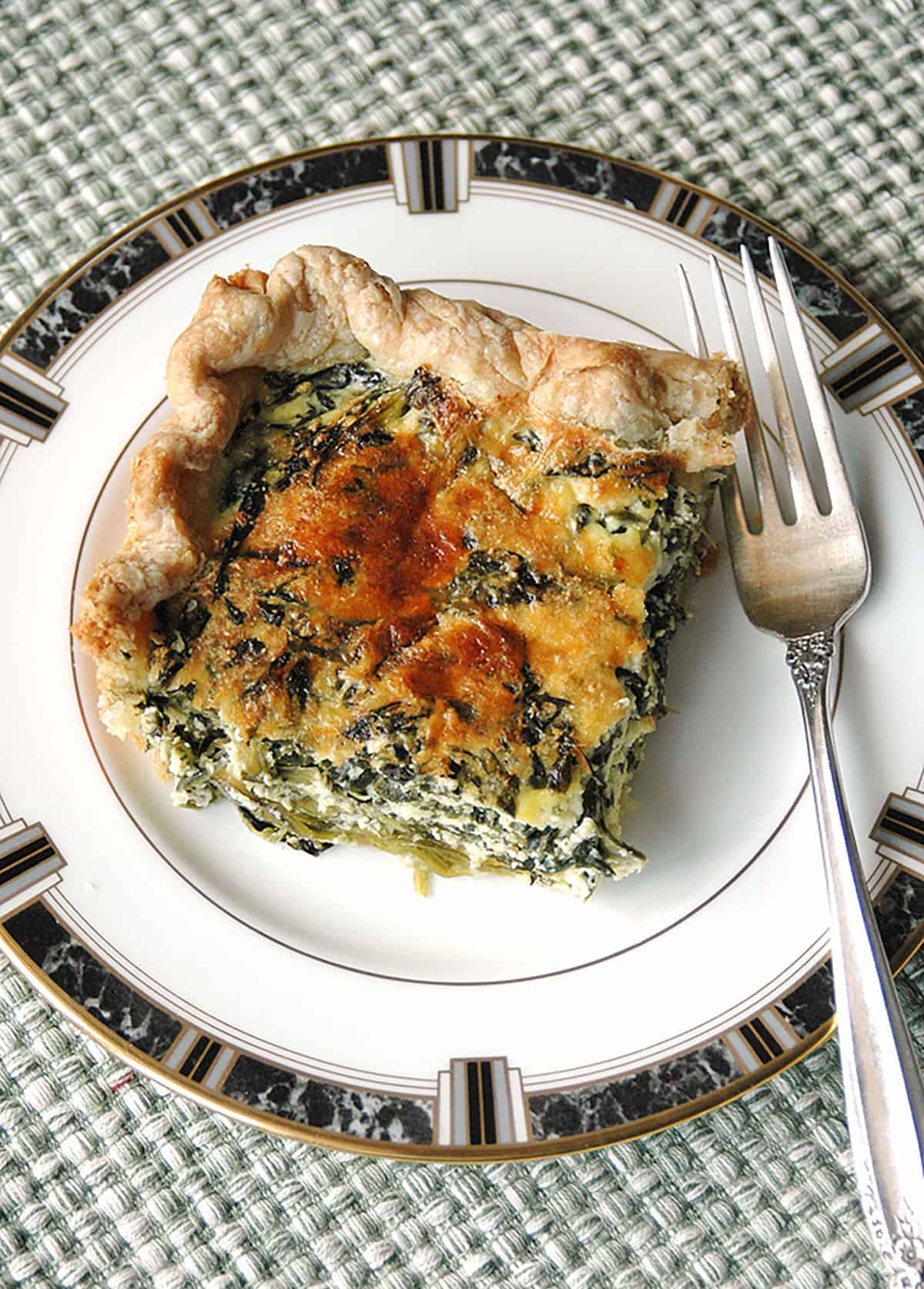 Leaving behind the refreshing zest of our Carrot Salad, let's delve into another beloved dish: Mom's Spinach-Ricotta Pie.
An appetizer that perfectly embodies Italian cuisine's rich history and vibrant flavors, this pie is a personal favorite for its fabulous taste.
A medley of creamy ricotta and hearty spinach, it presents as elegantly as any classic Italian masterpiece when cut into small squares.
Antipasti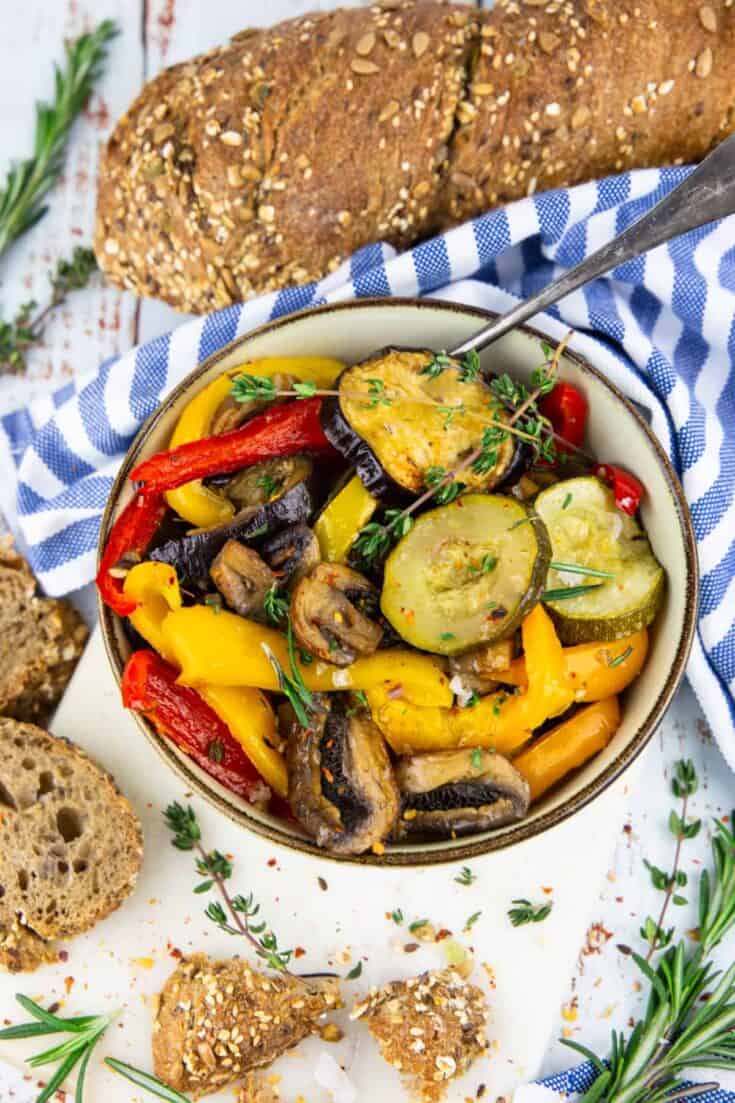 Let's dive into the world of antipasti, where simple yet flavorful vegan dishes like your oil-and-vinegar marinated sliced vegetables shine.
Evoking Italy's rich culinary history, this dish is as easy to prepare as it is delicious. It's a celebration of freshness and simplicity, embodying the heart of Italian gastronomy.
Copycat Maggiano's Tuscan Mussels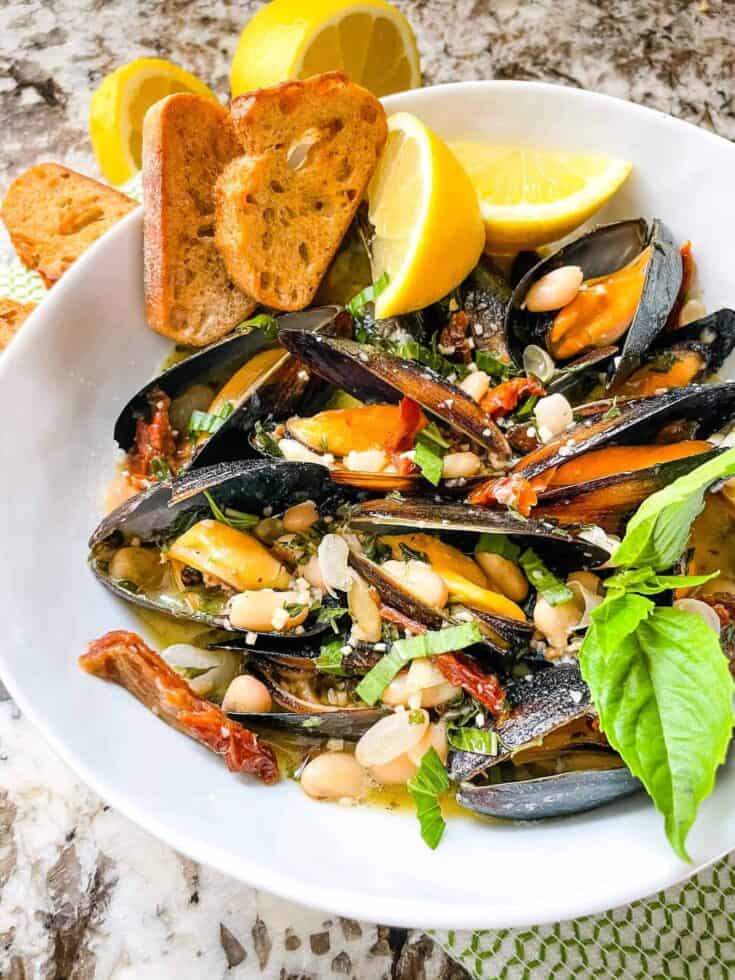 Moving on to our next dish, we've got Copycat Maggiano's Tuscan Mussels, a seafood delight cooked in a savory white wine sauce.
This recipe is steeped in Italian tradition and brings the taste of Tuscan coastlines to your table. Sun-dried tomatoes, basil, and beans add depth and color.
It's an appetizer that not only satisfies but also creates a sense of belonging and warmth.