I've journeyed through a myriad of culinary landscapes, but nothing spices up my kitchen like Tajin seasoning. Its zesty magic transforms ordinary dishes into flavor dynamos.
I can't wait to share my top 25 Tajin-infused recipes that'll whisk your taste buds off to the heart of Mexico.
1. Tasty Tajín Rice
You'll love this tasty Tajín Rice. It's the perfect side dish for your tacos and fajitas, adding a spicy, salty, garlicky flavor that you won't be able to resist.
With butter infusing rich depth and options for vegetarian or vegan adaptations, there's room at our table for everyone.
This delightful gem is ready in just 30 minutes – an enticing fusion of convenience and mouth-watering flavor.
2. Air Fryer Cauliflower Tacos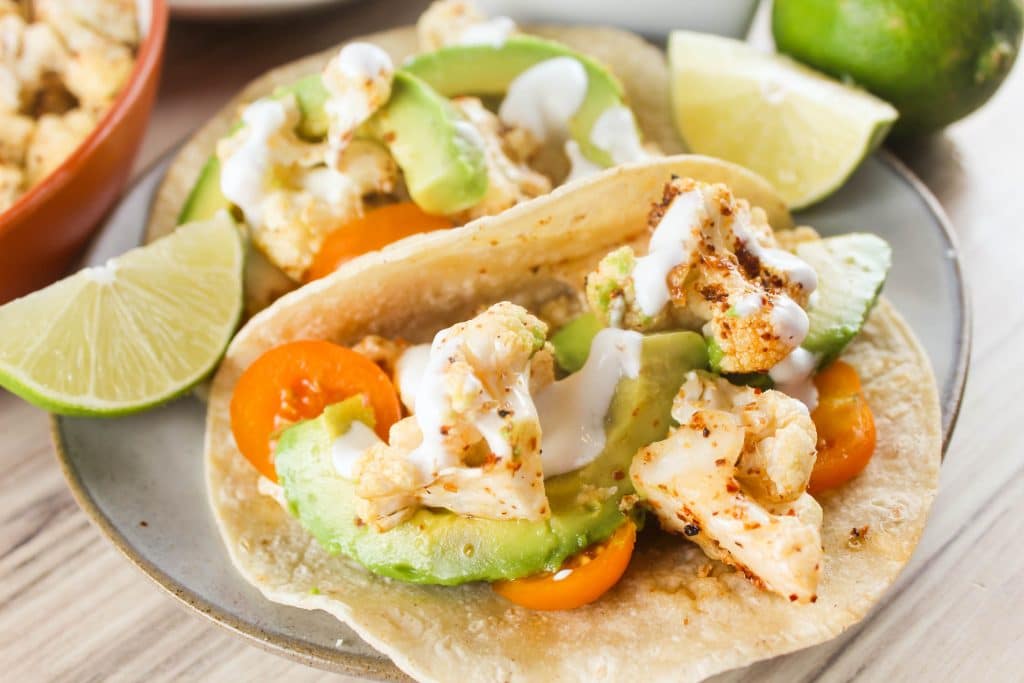 Air Fryer Cauliflower Tacos are a must-try. They're packed with smoky and tangy flavors that'll leave you wanting more. I rub the cauliflower with Tajín seasoning before air frying it to crispy perfection.
Paired with soft corn tortillas, they're an absolute delight! This recipe is a testament to how versatile and flavorful vegan meals can be. Everyone should have it in their culinary repertoire.
3. Chile Lime Flavored Roasted Chickpeas
Switching up your snack game, let's now talk about Chile Lime flavored roasted chickpeas.
I've found these gems to be not only a tasty treat but also packed with protein.
It's simple: roast the chickpeas, then dust them with Tajín seasoning for that zesty kick.
They'll stay fresh in an airtight container for ages – it's like having your own personal healthful snack bar at home!
4. Traeger Smoked Turkey Breast
Let's dive into the world of Traeger Smoked Turkey Breast, a unique take on a traditional Thanksgiving favorite.
Imagine this: turkey marinated in citrus to stay moist, generously rubbed with Tajin, creole seasoning and sage, smoked to perfection on a Traeger for that unbeatable flavor.
5. Mexican Shredded Beef
You're gonna love how versatile this Mexican shredded beef is. It's perfect for stuffing into quesadillas, burritos, or piling high on nachos.
With a sprinkle of Tajin seasoning, it packs a bold flavor boost that's just irresistible.
It's a quick and easy way to enhance any dish, making you feel like a pro in the kitchen!
6. Cucumber Salad
It's the perfect time to whip up a classic cucumber salad. This isn't just any salad; it's enhanced with Tajin chile-lime seasoning salt, adding that tangy, citrusy lime flavor.
Imagine the crunch of fresh cucumbers paired with Tajin's kick – a culinary match made in heaven!
This salad will serve as a cool and refreshing side for those spicy Mexican dishes.
7. Grilled Corn Ribs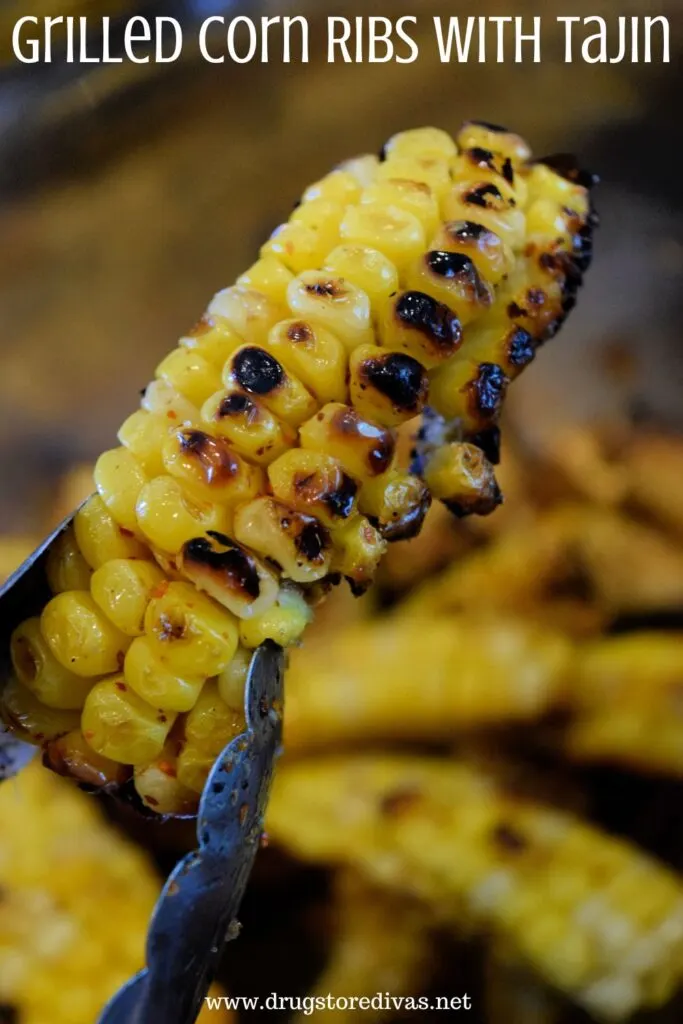 Switching gears to another side dish, we're talking about smoky grilled corn ribs, which are a hit at any potluck gathering.
Slathered in tangy Tajin seasoning, these corn ribs pack a punch. The spice's versatility shines through here, complementing the smokiness perfectly.
Top it with cotija cheese for an authentic Mexican street corn experience that'll make you the star of every get-together!
8. Dragon Fruit Salad with Tajín and Lime
Let's shift our focus to an exotic dragon fruit salad, drizzled with lime and sprinkled with a spicy twist that'll surely raise eyebrows at your next potluck or barbecue.
Imagine the citrusy sweetness of oranges and dragon fruit enveloped in tangy lime syrup, then dusted with Tajín for a kick.
9. Baja Chicken Tacos
We're now moving on to Baja chicken tacos, a family-friendly meal that's customizable and perfect for those Sunday dinners.
Imagine this: tender chicken seasoned with Tajin, nestled in warm corn tortillas.
Top it off your way – maybe crunchy lettuce, tangy salsa or creamy guacamole.
10. Spicy Mango Margaritas with Chili Lime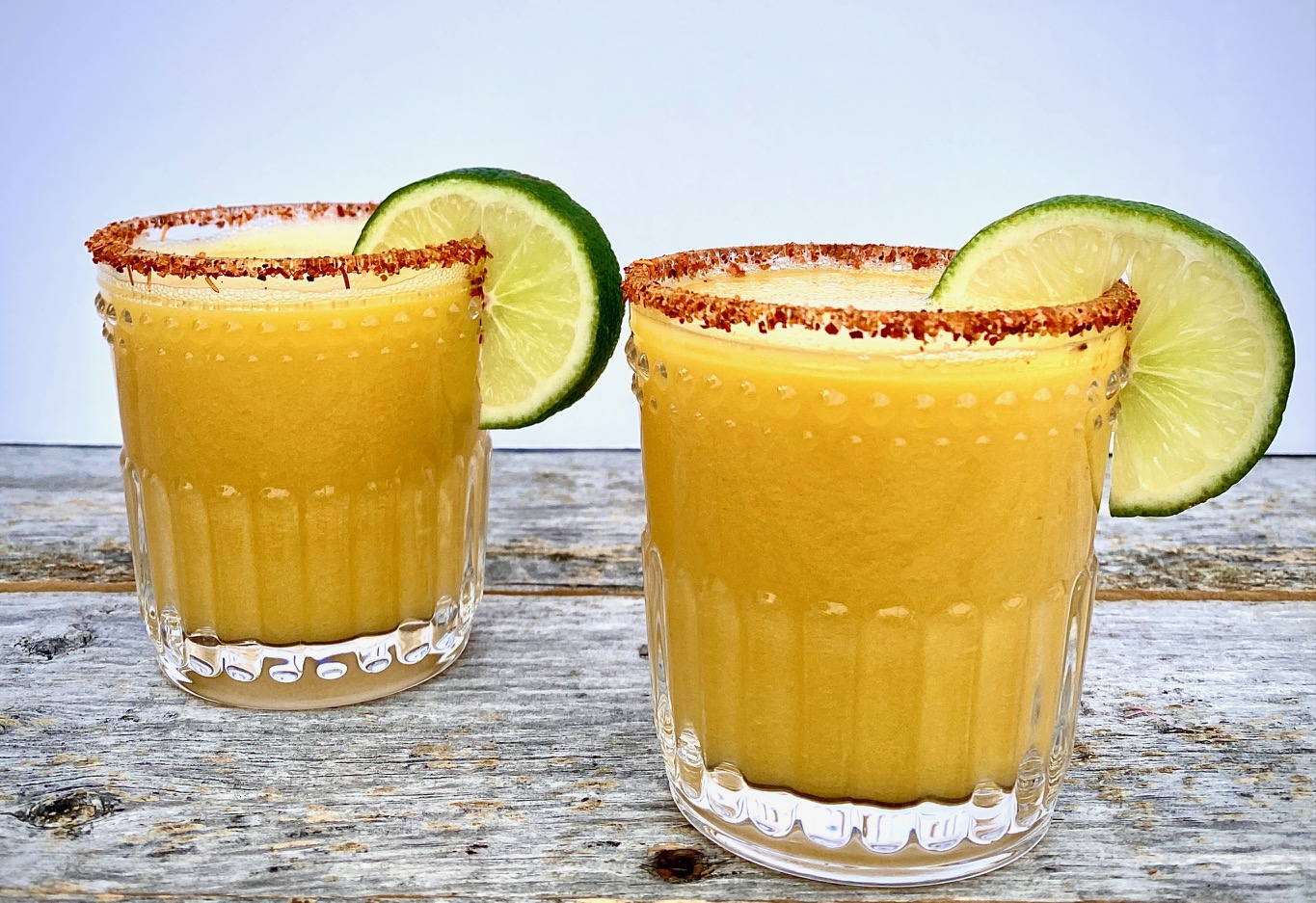 Pairing perfectly with the Baja chicken tacos are spicy mango margaritas that'll blow your mind, featuring a surprising twist of chili and lime.
The secret lies in coating the rim of your glass with vibrant Tajin seasoning – a zesty blend of chilies, lime, and salt.
It's this bold flavor pop that transforms each sip into an exhilarating taste experience you'll want to relive.
11. Mango Jalapeno Margarita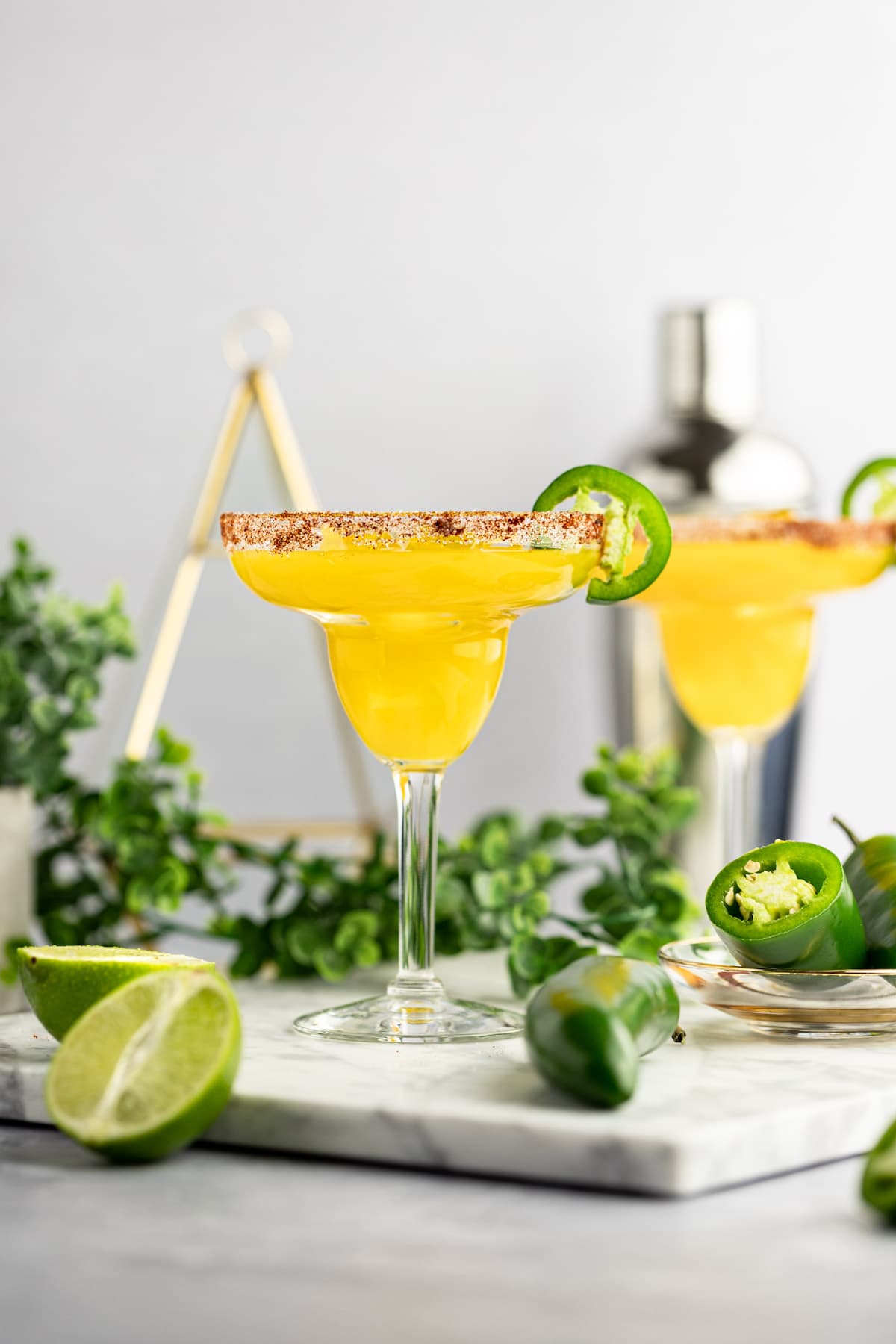 Mango jalapeno margarita is another show-stopper that's guaranteed to spice up your evening.
Imagine the sweet, tropical flavor of ripe mangoes blending with fiery jalapenos and then cooled down with zesty lime juice.
The final touch? A Tajín rim for that perfect kick!
12. Raspberry and Citrus Mezcal Cocktail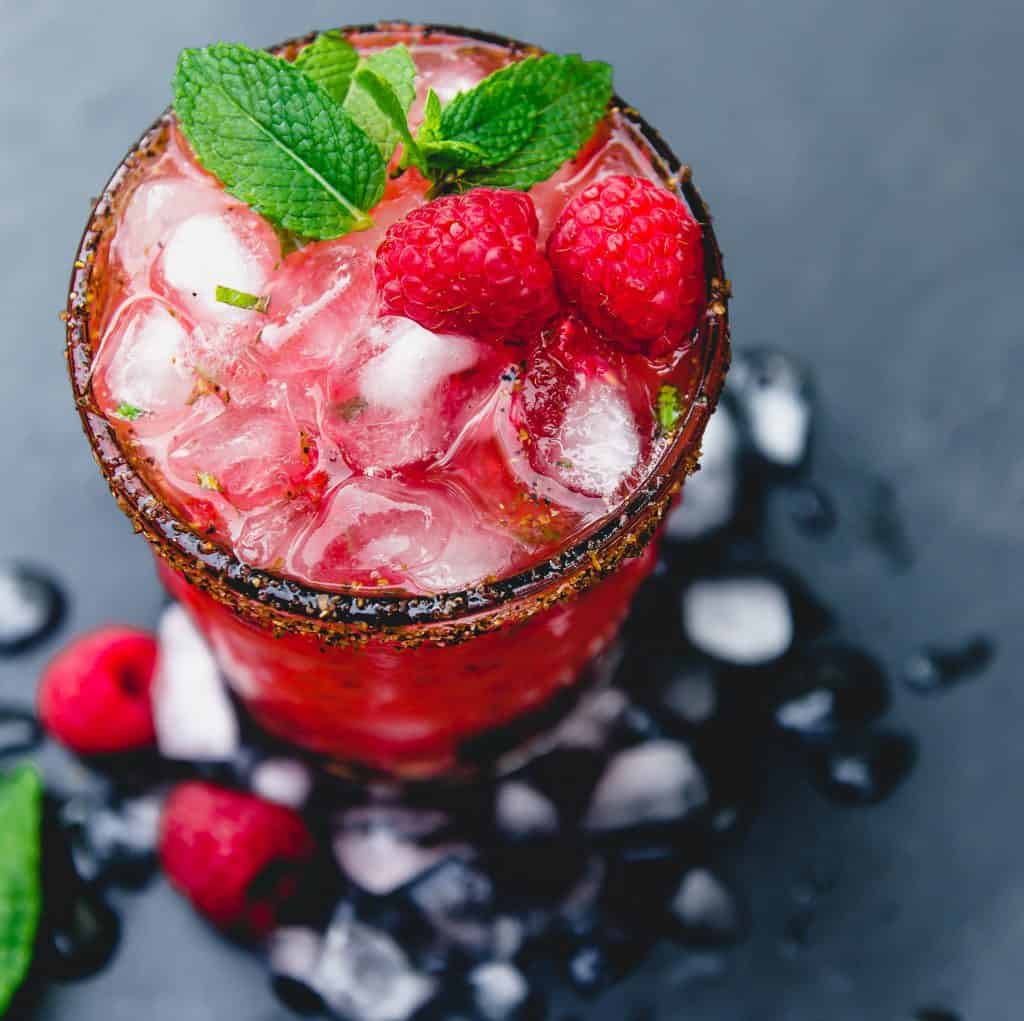 You'll find the Raspberry and Citrus Mezcal Cocktail to be a delightful fusion of sweet and tangy. Its refreshing citrus undertones enhance the fruity raspberry flavor. This refined concoction is crowned with Tajin seasoning, adding an exotic kick.
It's perfect for gatherings where you want to evoke a sense of belonging.
13. Air Fryer Jicama Fries with Dipping Sauce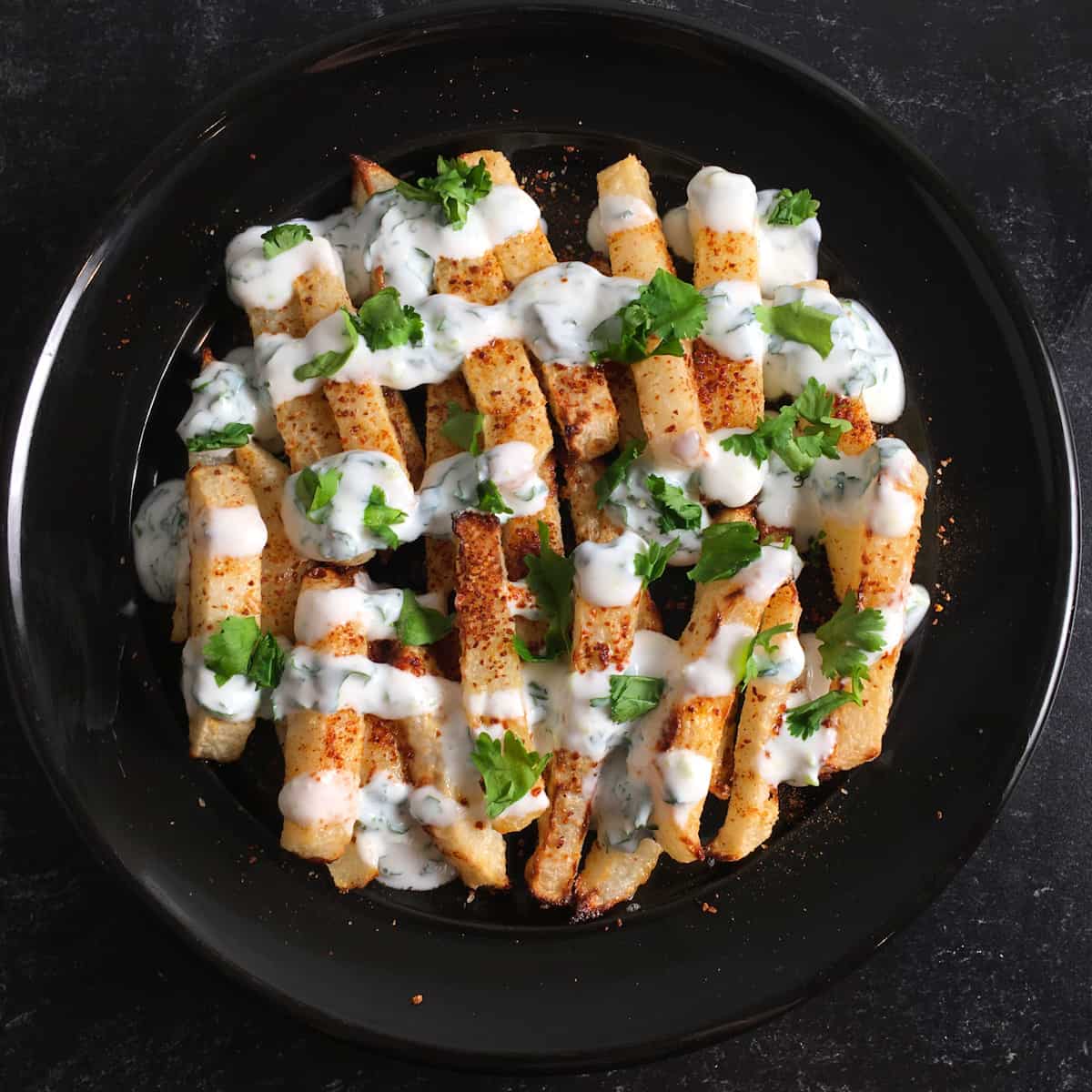 Next on your culinary adventure, we're tackling Air Fryer Jicama Fries with Dipping Sauce. It's a surprisingly delightful twist on traditional fries that you'll absolutely love.
We'll coat these sturdy root veggies in Tajin seasoning for a zesty kick, then air fry them to perfection.
Served with a creamy dipping sauce, they're an unexpected treat that brings everyone together at the table.
14. Tajín Shrimp Tacos
Let's dive into our main course, Tajín Shrimp Tacos, which are sure to become a Taco Tuesday favorite.
I marinate the shrimp in zesty Tajín before grilling, then nestle them within warm corn tortillas.
A topping of crunchy red cabbage and fiery jalapeño is tamed by smooth avocado crema – trust me, it's straightforward to prepare.
You'll want every Tuesday to be Taco Tuesday!
15. Mexican Candy Shot
Switching gears, we're moving on to the sweet and spicy Mexican Candy Shot. This party pleaser's got an extra kick with Tajin-encrusted shot glasses.
Imagine sipping a jelly-textured treat that dances between saccharine and fiery tones.
16. Deviled Eggs
You're going to love the bright, citrusy twist on classic deviled eggs, perfect for your next neighborhood get-together.
Every bite bursts with zingy freshness, creating a culinary experience everyone will belong to.
17. Texas Ranch Water
Picture this: A Texas Ranch Water cocktail, crusted glass shimmering in the fading sunset. It's a drink so easy to mix, yet nothing short of magic with its citrusy-spicy touch.
Imagine sharing laughter and stories with friends on your porch while sipping this perfect evening elixir.
18. Tuna Salad Sandwich
After enjoying your Texas Ranch Water, it's time to whip up that enhanced tuna salad sandwich for your potluck gathering.
I love spicing things up with Tajin, a zesty Mexican seasoning blend. It elevates the humble tuna salad to something extraordinary. Just a sprinkle boosts flavor tremendously – tangy, spicy and slightly salty!
19. Grilled Chicken Fajitas
Let's shift our focus to the main dish now. Those easy-to-make grilled chicken fajitas that'll leave your guests craving more.
Imagine tender strips of chicken, sizzling peppers and onions all marinated in a flavorful tajin spice mix.
It's a breeze to prepare on a sheet pan during busy weeks.
20. Mexican Watermelon Salad
You're going to love this next dish. It's a Mexican watermelon salad that packs a spicy kick to balance out the sweetness. I use Tajin seasoning as my secret weapon.
I sprinkle it generously over juicy watermelon chunks. This combination creates an addictive, crowd-pleasing salad that's perfect for any gathering.
21. Strawberry Tequila Mojito
Switching gears, we're now moving on to a strawberry tequila mojito that's sure to wow your taste buds.
I use silver tequila for its crisp, clean flavor and fresh strawberries for a burst of summer sweetness.
The secret ingredient? Tajin seasoning – it adds a spicy kick that beautifully balances the sweetness.
22. Cucumber Salsa
This is an absolutely refreshing cucumber salsa that's sure to offer a cooling contrast alongside any spicy dish.
The hint of Tajin adds just enough spice without overwhelming, making it the ideal pairing with fried fish – trust me, you're in for a treat!
23. Spicy Mexican Candy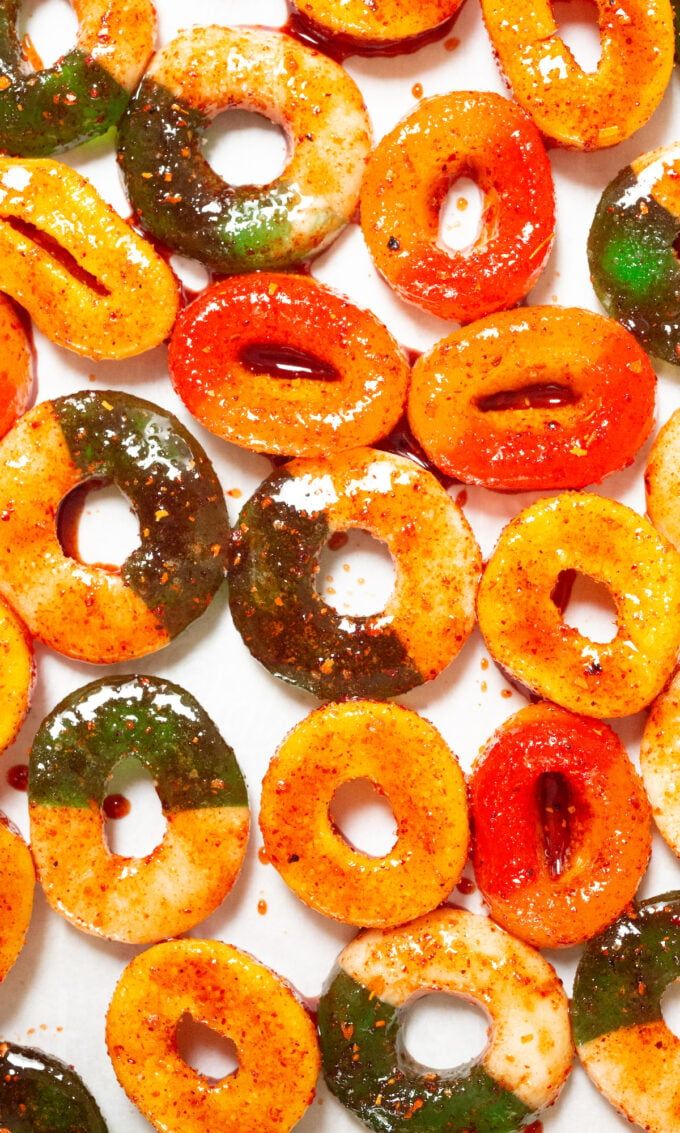 After relishing the zesty combo of cucumber salsa, let's sweetly shimmy to our next culinary adventure: Spicy Mexican Candy.
With gummy candies tossed in tantalizing Tajin and Chamoy seasonings, this treat is a road trip or birthday party must-have. Trust me, its addictive and unique flavor will make your taste buds dance!
24. Tajin Chicken
You're going to love the tangy, flavorful coating on your grilled chicken breasts when you use this easy rub made from pre-mixed chile powders. Trust me, it's not just for breasts; wings, drumsticks or tenders will also be transformed into a mouthwatering meal.
This Tajin seasoning brings the spirit of summer BBQs and creates a sense of belonging around the grill. It's unforgettable!
25. Mexican Fruit Cup
Switching gears, let's dive into a refreshing treat that's perfect for those hot summer afternoons – the Mexican fruit cup.
Imagine chunks of juicy watermelon, tangy pineapple and sweet mango, all doused with a sprinkle of Tajin seasoning. This zesty blend enhances the fruit's natural flavor, adding a bit of heat and a whole lot of wow!
Suitable for all ages, it's a summertime delight you won't forget.