Looking to shake up your morning routine with some delicious Mexican breakfast recipes? You're in for a treat! Join me as we explore 20 recipes that are not only easy to whip up but also packed with flavors.
1. Huevos Rancheros
For a delicious morning meal, try making huevos rancheros – they're packed with flavor and a popular choice for breakfast.
This traditional Mexican dish consists of fried eggs served on top of warm tortillas, smothered in a rich tomato-chili sauce. The combination of the runny yolk, tangy sauce, and crispy tortilla creates a mouthwatering explosion of flavors.
Top it off with some fresh avocado, sour cream, and cilantro for the perfect finishing touch.
2. Mexican Breakfast Casserole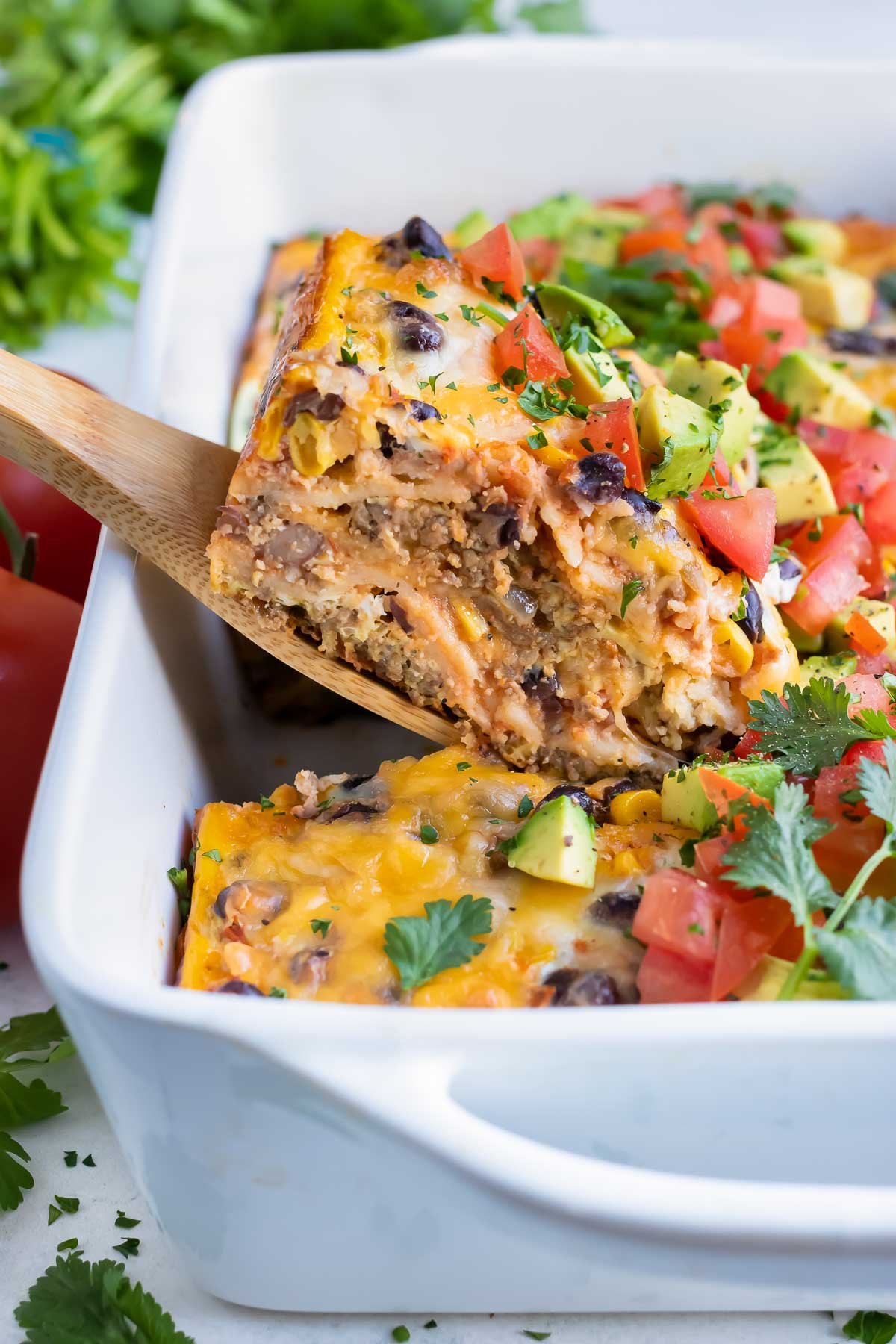 This Mexican breakfast casserole is a delicious and easy dish to prepare. It's the perfect combination of flavors and textures, with layers of tortillas, eggs, cheese, and salsa.
The tortillas become soft and slightly crispy as they soak up the savory egg mixture. The melted cheese adds a gooey richness, while the salsa adds a tangy kick.
3. Mexican Breakfast Cups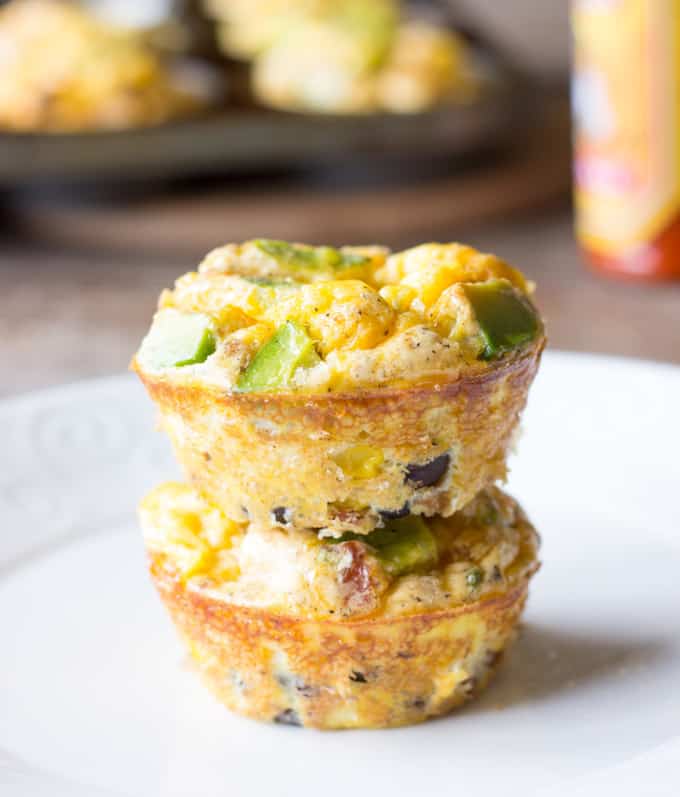 Try making these tasty morning cups – they're a simple and flavorful option for breakfast.
These Mexican Breakfast Cups are the perfect way to start your day with a burst of deliciousness. Filled with scrambled eggs, crispy bacon, melted cheese, and topped with fresh salsa, every bite is a fiesta in your mouth.
The combination of flavors and textures creates a harmonious balance that will leave you craving more.
4. Huevos Ahogados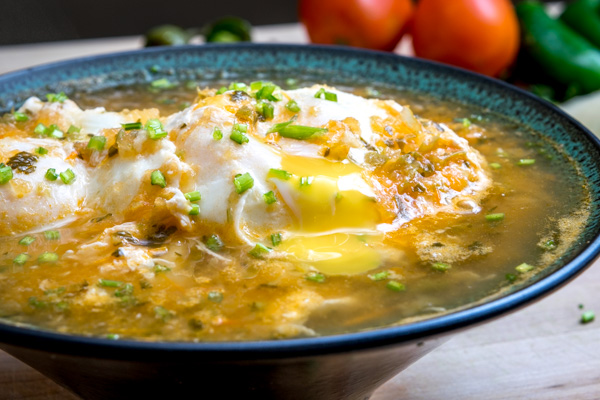 Huevos Ahogados is a traditional Mexican breakfast dish that features poached eggs smothered in a flavorful tomato sauce.
The vibrant red hue of the sauce excites your taste buds before you even take a bite.
As you cut into the perfectly cooked eggs, the silky yolk oozes out and mixes with the tangy tomato sauce, creating a harmonious blend of flavors that will transport you to the streets of Mexico City.
5. Papas con Chorizo
For a flavorful twist, add some chorizo to the sautéed onions and bell peppers in your papas con chorizo.
This traditional Mexican breakfast dish combines crispy potatoes with spicy sausage, creating a mouthwatering combination of flavors.
The chorizo adds a smoky, savory kick that enhances the overall taste of the dish.
As the onions and bell peppers cook alongside the chorizo, they absorb its delicious essence, resulting in a satisfying and hearty breakfast option.
6. Mexican Breakfast Hash
To make a delicious Mexican breakfast hash, start by sautéing onions and bell peppers until they're tender and fragrant.
Next, add in some diced potatoes and cook them until they're golden brown and crispy.
Season with salt, pepper, cumin, and paprika for that authentic Mexican flavor.
Finally, top it off with some shredded cheese and let it melt over the hash.
This hearty dish is perfect for a weekend brunch or a cozy morning at home.
7. Breakfast Quesadillas
Next, you'll want to gather your favorite ingredients for delicious breakfast quesadillas. These cheesy delights are perfect for starting your day off right.
I recommend using fluffy scrambled eggs, crispy bacon or sausage, and a generous amount of melty cheese. Don't forget to add some diced tomatoes, onions, and jalapenos for an extra kick of flavor.
Once cooked, the tortillas will be golden brown and filled with a mouthwatering combination of ingredients that will make you feel at home from the very first bite.
8. Breakfast Enchiladas
The combination of flavors in this dish is truly irresistible.
First, sauté onions and bell peppers until they're tender and fragrant.
Then, scramble some eggs and mix them with cooked bacon or sausage.
Finally, fill tortillas with the egg mixture, roll them up, and smother them in a savory red enchilada sauce.
Top with cheese and bake until golden and bubbly.
9. Chilaquiles
To make chilaquiles, start by frying corn tortillas until they're crispy.
Then, toss them in a flavorful sauce made from tomatoes, onions, and chili peppers.
The tortillas absorb the sauce, resulting in a deliciously moist and spicy dish.
Top it off with crumbled cheese, creamy avocado slices, and a dollop of sour cream for added richness.
10. Sopapillas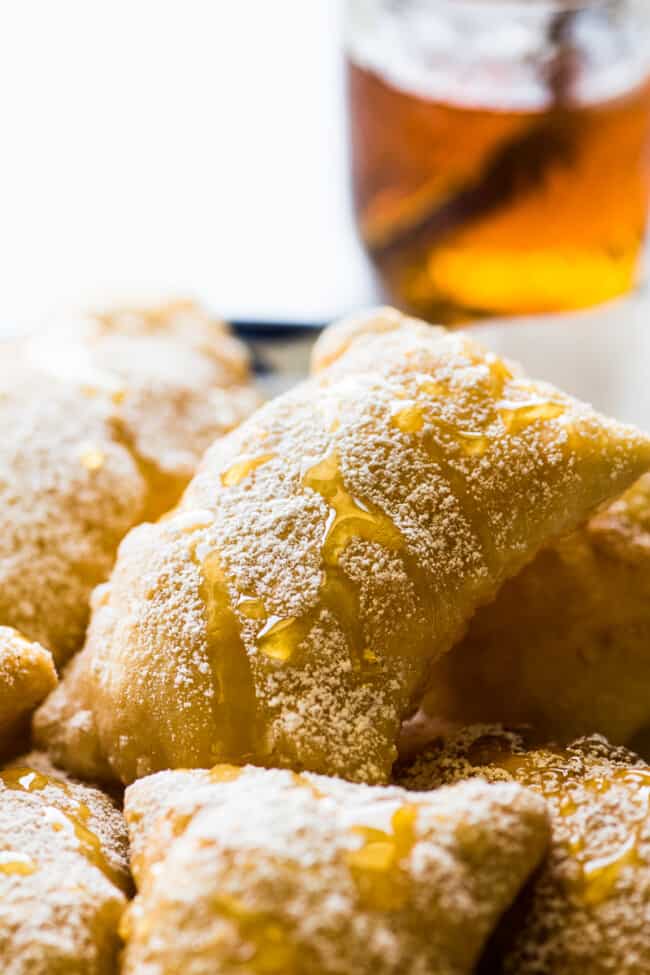 Let's start by making the dough for these irresistible sopapillas. Sopapillas are a traditional Mexican dessert that is crispy on the outside and soft on the inside.
To make the dough, combine flour, baking powder, salt, and shortening in a bowl. Mix until it resembles coarse crumbs. Slowly add warm water and knead until a smooth dough forms.
Let it rest for 30 minutes before rolling it out and frying until golden brown.
11. Breakfast Tacos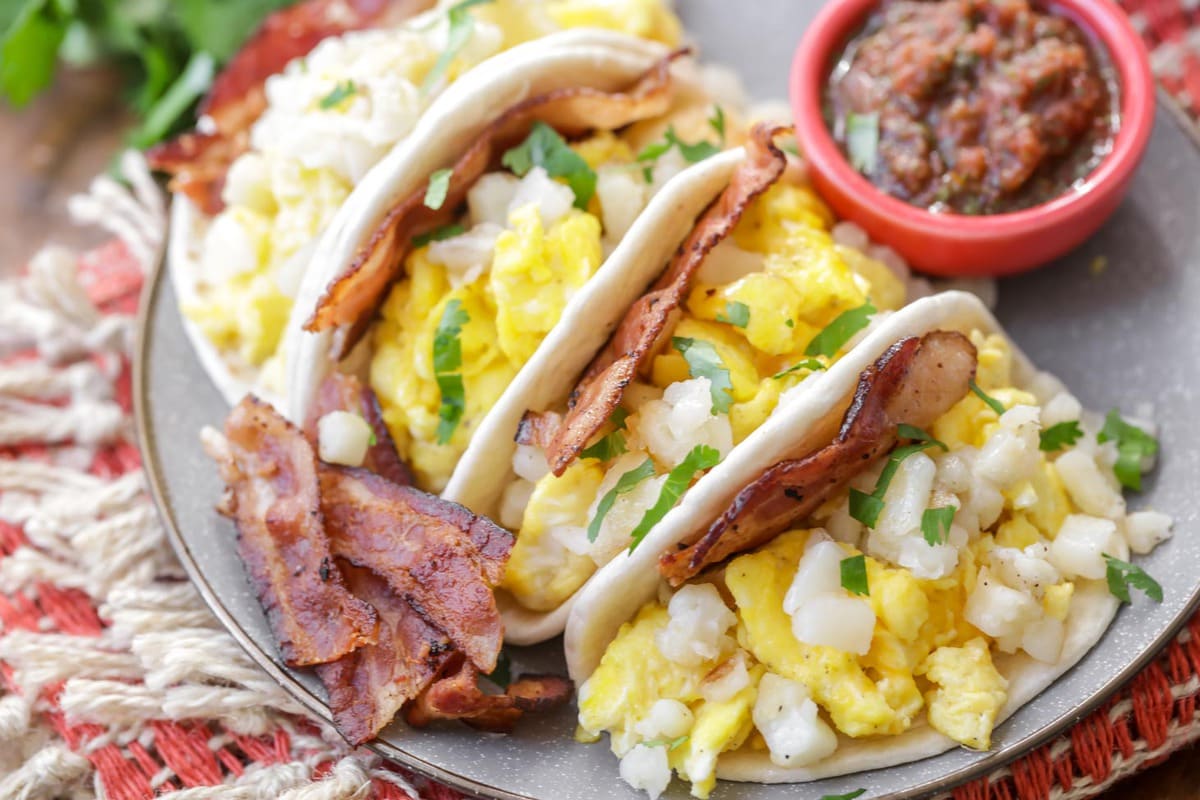 Start by scrambling some eggs with your favorite ingredients, such as cheese, diced vegetables, and cooked bacon.
Then grab a warm tortilla and fill it with the fluffy egg mixture.
Add some salsa for a kick of flavor, and maybe even some avocado slices or cilantro for freshness.
These breakfast tacos are a delicious way to start your day, giving you that perfect balance of protein and veggies.
12. Migas
After indulging in the savory goodness of breakfast tacos, let's venture into another delicious Mexican breakfast recipe: migas.
Migas is a mouthwatering dish made with scrambled eggs, crispy tortillas, onions, peppers, and cheese. The combination of textures and flavors is simply irresistible.
As the eggs cook and meld with the tortilla strips, each bite becomes a flavorful dance on your palate.
13. Pan Dulce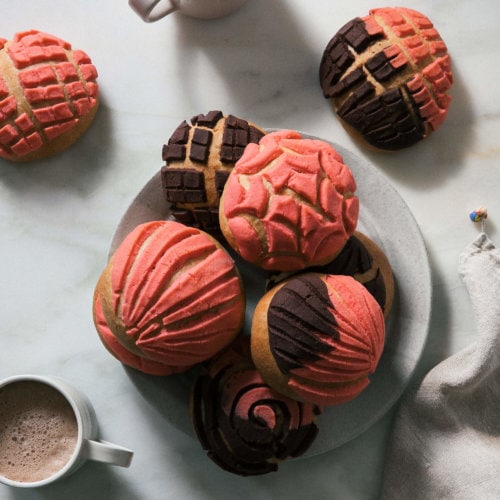 Sink your teeth into the irresistible sweetness of pan dulce, a traditional Mexican pastry that pairs perfectly with a cup of coffee.
The moment you take a bite, you're transported to the vibrant streets of Mexico, where these delectable treats are sold in bustling bakeries.
The soft dough is infused with flavors like vanilla, cinnamon, and chocolate, while the delicate sugar glaze adds an extra touch of decadence.
14. Gorditas de La Villa
After indulging in the sweet delight of Pan Dulce, let's explore another mouthwatering Mexican breakfast treat: Gorditas de La Villa.
These delicious pockets of masa dough are filled with savory ingredients like cheese, beans, or shredded meat.
The dough is then cooked on a griddle until golden and crispy.
Served hot with salsa and toppings, Gorditas de La Villa are a beloved morning staple that will make you feel like part of the Mexican breakfast tradition.
15. Breakfast Taquitos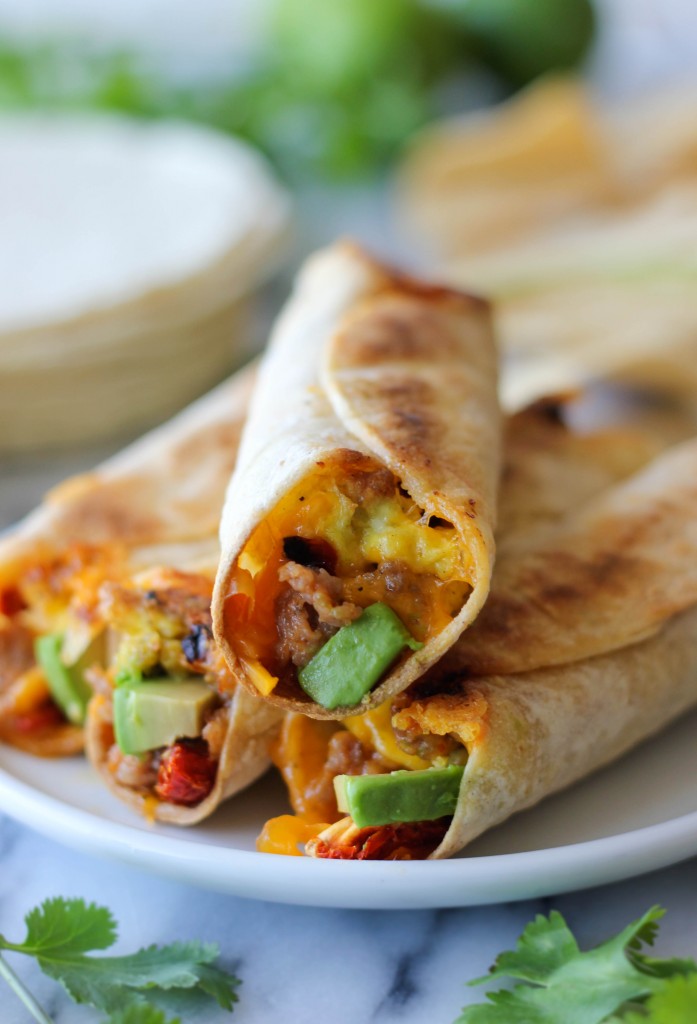 Let's try these tasty breakfast taquitos that are filled with scrambled eggs and crispy bacon, perfect for a quick and satisfying morning meal.
These taquitos are a delightful twist on traditional Mexican flavors. The warm tortillas envelop the fluffy eggs and savory bacon, creating a mouthwatering combination of textures and tastes.
16. Mexican Fruit Salad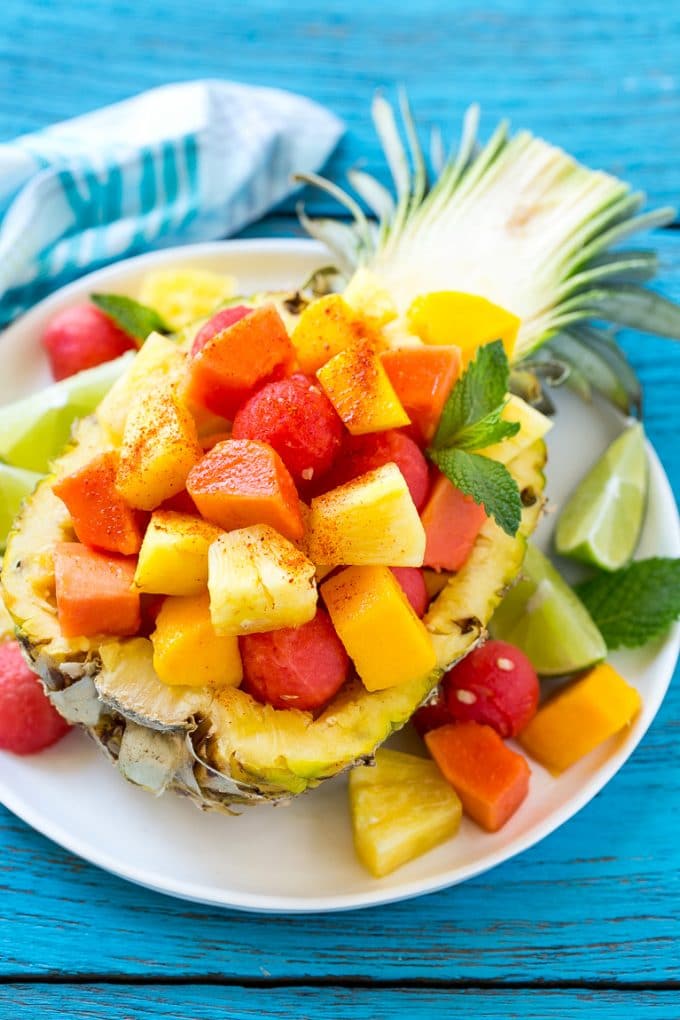 You should definitely try adding a refreshing twist to your morning routine with a delicious fruit salad. Trust me, it's the perfect way to start your day feeling energized and satisfied.
Picture this: juicy watermelon chunks, tangy pineapple slices, and sweet strawberries all mixed together in a colorful bowl. The vibrant colors and flavors will awaken your senses and make you feel like you're indulging in a tropical paradise.
17. Tres Leches Overnight Oats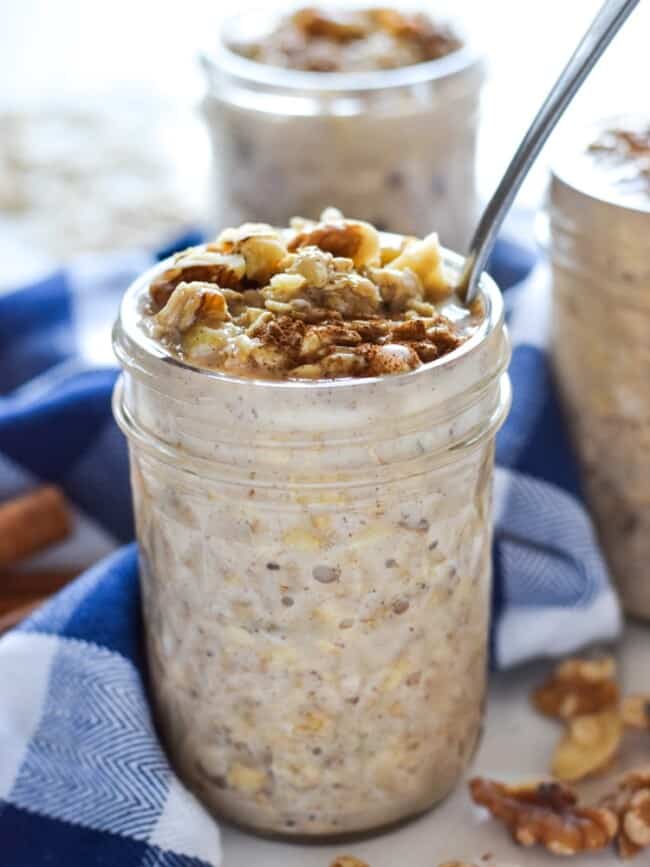 If you're craving a creamy and indulgent twist to your morning routine, try whipping up some tres leches overnight oats.
This Mexican-inspired dish is a delightful blend of flavors and textures that will leave you feeling satisfied and ready to take on the day.
The combination of rolled oats, condensed milk, evaporated milk, and heavy cream creates a rich and velvety base for your toppings.
Top it off with fresh fruit, nuts, or a drizzle of dulce de leche for an extra touch of decadence.
It's the perfect way to start your day with a taste of Mexico in every bite.
18. Breakfast Burritos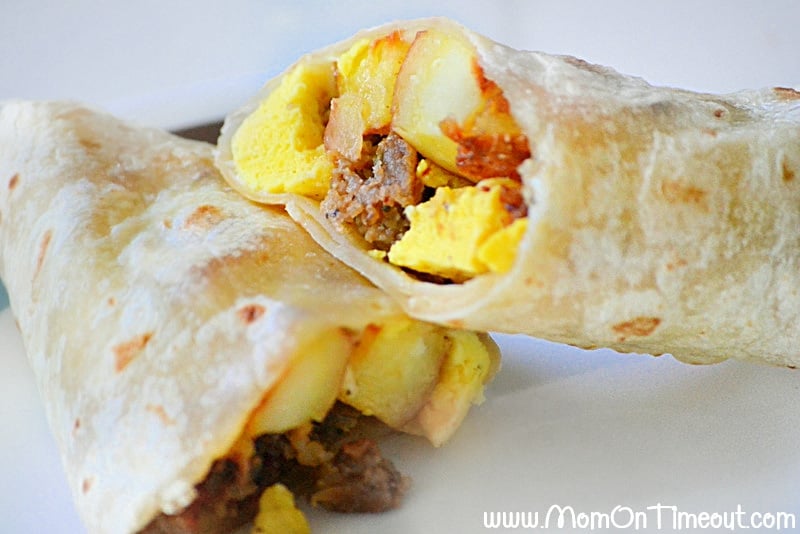 Grab a tortilla and fill it with scrambled eggs, cheese, and your favorite toppings for a delicious breakfast burrito.
The warm tortilla wraps around the fluffy eggs, while the melted cheese adds a creamy texture.
You can customize your burrito with crispy bacon, sautéed veggies, or spicy salsa to add extra flavor.
This satisfying meal is perfect for starting your day on a flavorful note.
19. Orange Atole
Orange atole is a warm and comforting beverage that combines cornmeal, milk, sugar, and orange zest to create a deliciously fragrant drink.
This traditional Mexican recipe has been passed down through generations, bringing warmth and comfort to homes.
The sweet aroma of oranges fills the air as the atole simmers on the stove.
It's the perfect drink to cozy up with on a chilly morning or whenever you need a taste of home.
20. Churro Waffles
You'll love the crispy, cinnamon-sugar coating on these churro waffles. They are a delightful twist on the classic breakfast treat.
These waffles have a light and fluffy texture on the inside, with a golden brown exterior that's covered in sweet, cinnamon-infused sugar. The aroma that fills your kitchen as they cook is absolutely irresistible.
Topped with some melted chocolate or caramel sauce and a dollop of whipped cream, these churro waffles are pure indulgence.