They say life's short, so why not eat dessert first?
I'm here to guide you through the sweetness of Italy with 23 Italian desserts.
You'll savor each bite as I share easy-to-follow recipes for these authentic treats.
So, let's whisk ourselves away on a culinary journey – no passport required!
1. Italian Pear Almond Cake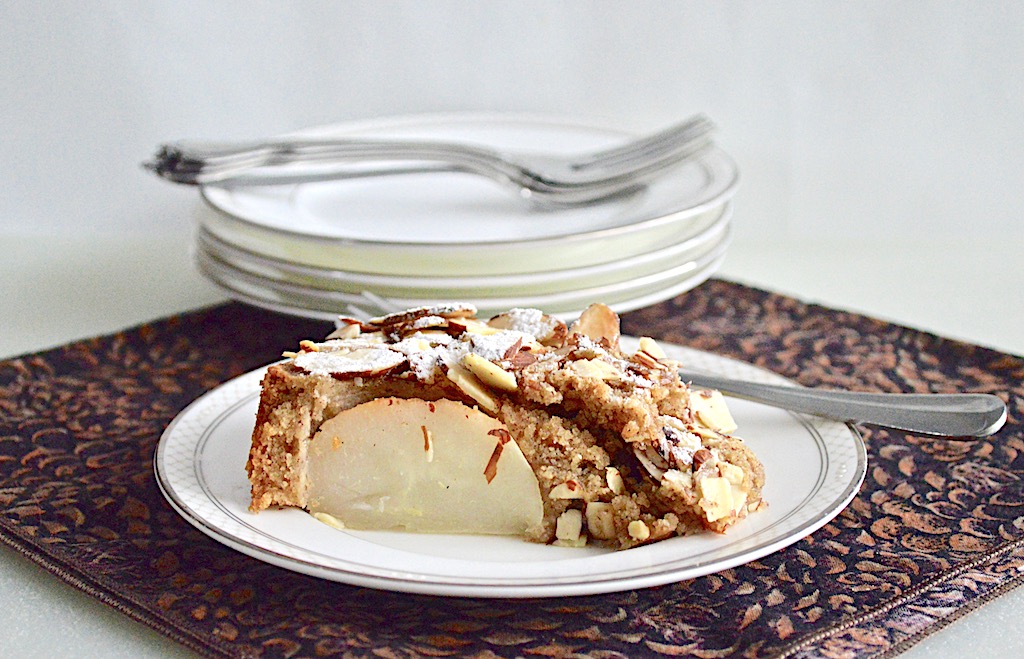 You're gonna love this easy recipe for Italian Pear Almond Cake, especially with the unique flavor that brown butter adds to it.
The process of browning the butter requires some patience and attention, but trust me, the result is worth it!
Imagine a cake that has an aromatic hint of caramel from the brown butter, contrasting with sweet pears and almonds.
Heaven!
2. Chocolate-Vanilla Tartufo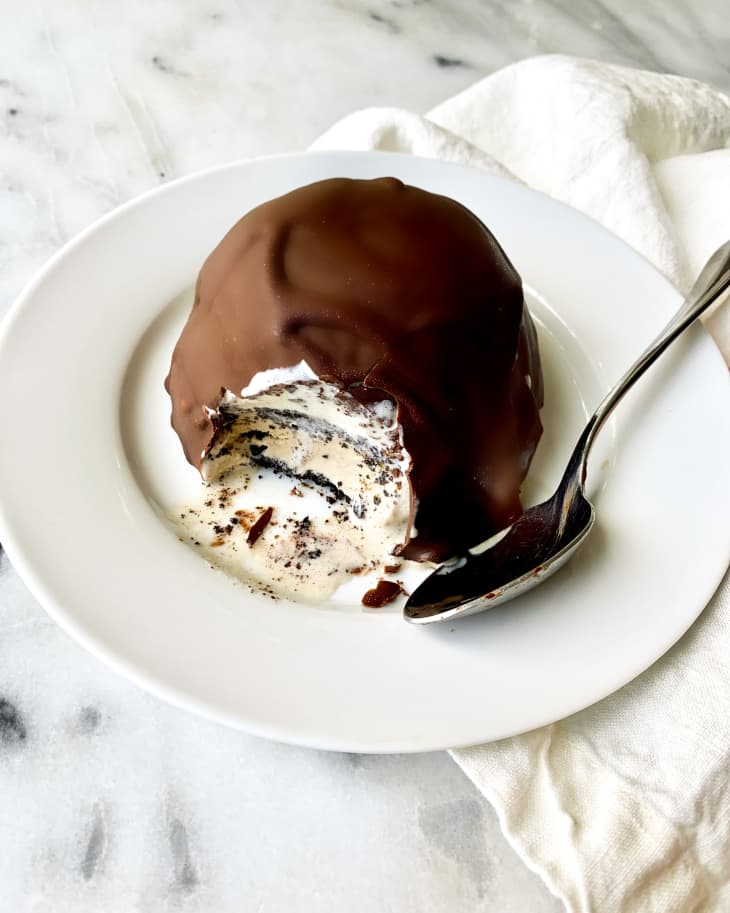 It's a real crowd-pleaser, this Chocolate-Vanilla Tartufo dessert, and it's not as complex to make as you might think. With layers of creamy vanilla and rich chocolate ice cream encased in a hard outer shell, every bite is a delight.
It's become my go-to when I want to impress dinner guests with something traditionally Italian. Don't be daunted – you too can master this dessert!
3. Zeppole
Switching gears, let's dive into the world of Zeppole, a light and fluffy treat that'll have you addicted at first bite.
Imagine biting into these Italian donut holes, coated in powdered sugar or cinnamon for a twist. They're classic, timeless treats that melt in your mouth.
Plus, they're quick to prepare – ready in 30 minutes – and disappear just as fast!
4. Chocolate Vanilla Berry Panna Cotta Tart
Let's delve into the decadent realm of the Chocolate Vanilla Berry Panna Cotta Tart, a truly unique fusion that'll entice your taste buds with its silky smoothness and rich flavors.
This sweet dreamy tart stands out with an unusual chocolate-flavored pie dough, providing color contrast to the creamy panna cotta. It's a refreshing change from regular tart shells, making it an elegant dessert choice.
5. Italian Christmas Cookies
You're gonna love these soft, cake-like Italian Christmas cookies with a sweet glaze that can be shaped to your heart's content! They've got the crispy edges of traditional cookies with a fluffy middle.
You can customize their shape for any occasion. And if anise isn't your thing, just substitute it with warm cinnamon or nutmeg.
It's the perfect way to add a personal touch to your holiday baking!
6. Traditional Italian Breakfast Cookies
They're similar to Lady Fingers with a crisp shell and tender middle. These traditional breakfast cookies are perfect when you're on the go.
I love how their airy texture is achieved by beating eggs with sugar until light and frothy.
Each bite into this Italian delight reminds me of sunny mornings in Rome. I savor every morsel as I start my day.
7. Tiramisu – Authentic Recipe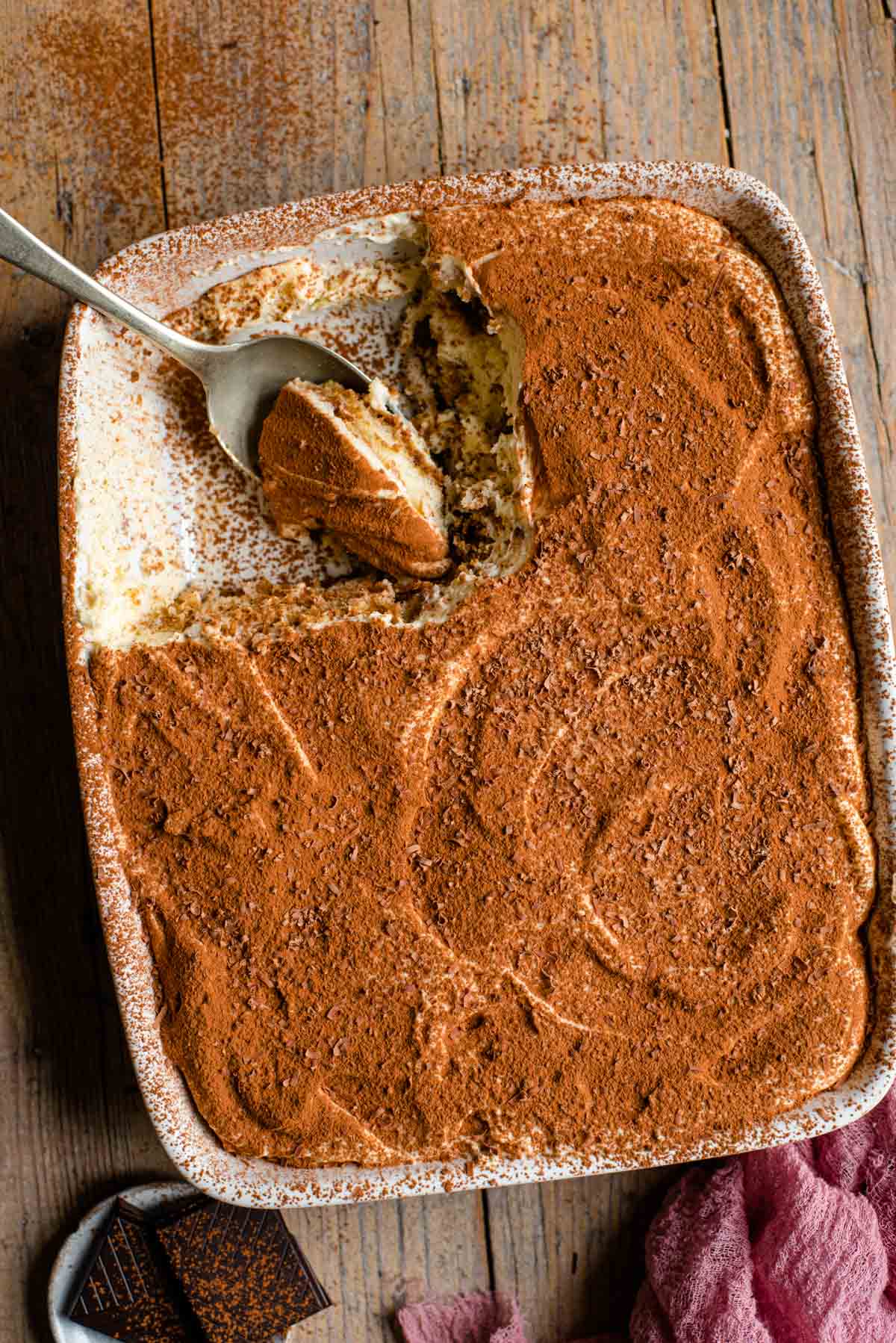 It's fascinating to learn that the authentic Tiramisu recipe involves raw eggs for lightness and stability, with Lady Fingers providing a perfect base.
The tender sponge soaks up rich coffee and optional Tia Maria, creating an indulgent flavor.
Creamy sweet filling and a dusting of chocolate finish off this easy-to-make dessert.
Even for those with dietary restrictions, there's an egg-free version.
Now that's Italian versatility!
8. Almond Biscotti Recipe with Cranberries
Let's dive into the world of almond biscotti, a twice-baked delight that can be customized with cranberries for a tart counterpoint to its inherent sweetness.
I love the process of shaping the dough into logs, then slicing and baking again to achieve that perfect crunch.
You can even dip them in dark chocolate for an extra touch of decadence.
It's an easy recipe full of flavor!
9. Easy Classic Pizzelle Recipe (Italian Waffle Cookies)
We're moving on to the classic pizzelle, a waffle-like cookie that's light, crisp, and can be flavored with vanilla or even chocolate.
The unique design is created using a Pizzelle Iron.
It's essential to whisk sugar and eggs thoroughly for a delicate texture. But beware! Overmixing with flour can make it heavy.
Try anise, almond, or lemon for a twist!
10. Easy Panettone Recipe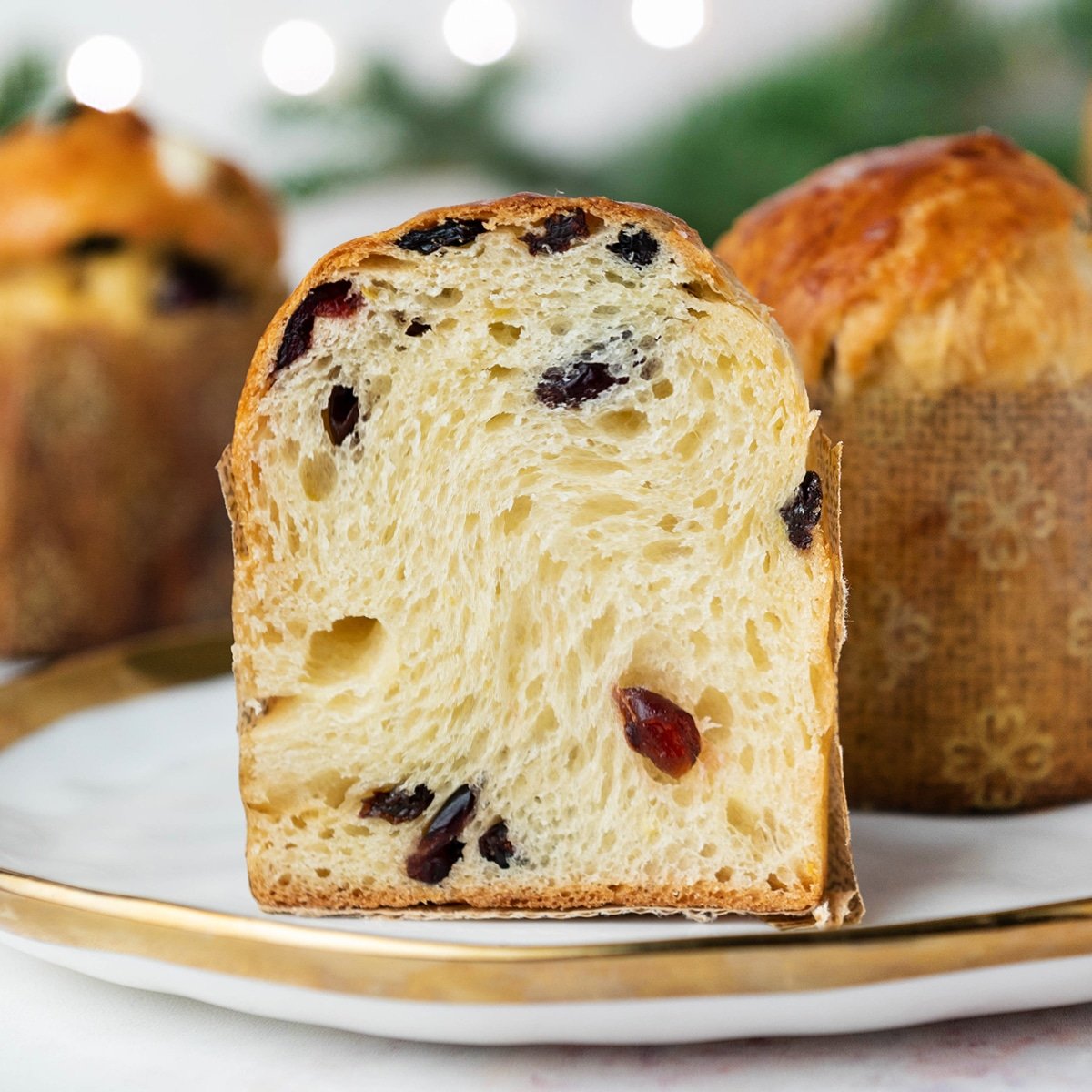 After sharing my simple take on Pizzelle, I'm now turning to another Italian delight – Panettone.
Traditionally enjoyed during Christmas, this sweet bread is delectable with plain, chocolate or dried fruit variations. However, it's often daunting due to its lengthy preparation time.
Don't worry! I've got an easy recipe that requires just two resting periods and bakes perfectly in a lined dish.
11. Italian-Style Candied Chestnuts
You're going to adore the unique texture and sweetness of candied chestnuts, a beloved treat that's not as widely known as some other goodies.
It's more than just roasting; they're carefully peeled, boiled, and coated in sugar and vanilla syrup.
The result? A soft, moist chestnut with a chewy bite, reminding me of dried apricots but with an Italian twist!
12. Italian Butter Cookies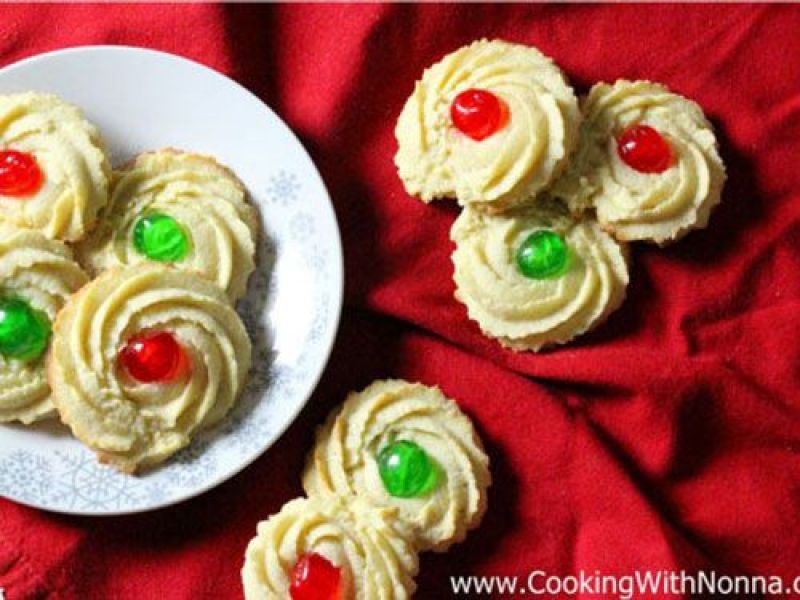 Moving on from the sweet delight of Italian-style Candied Chestnuts, let's explore another gem – Italian Butter Cookies. These aren't just holiday treats; their rich, buttery goodness makes them suitable for any occasion.
Without any added glaze or frosting, they're a simple pleasure. You'd love the beautiful swirl created by piping this egg-enriched dough onto your baking sheet.
13. 5-Ingredient Cannolis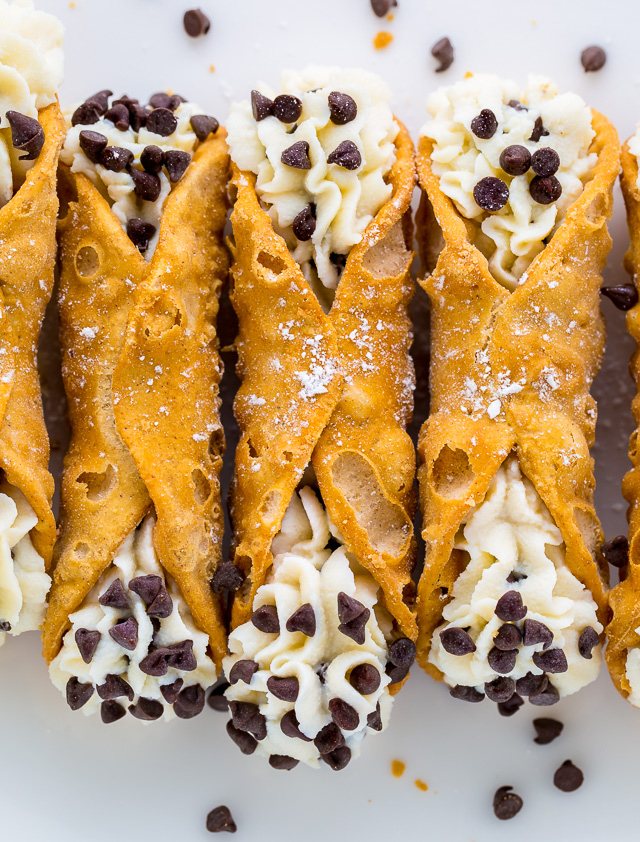 Switching gears now, let's dive into the world of cannolis, a treat that's not just delicious but also quite an adventure to prepare at home.
I've found the secret to mastering this Italian dessert: buying ready-made shells from local bakeries. Then it's all about crafting the filling – a heavenly blend of ricotta cheese, confectioners' sugar, and mini chocolate chips.
Remember: draining the ricotta is crucial!
14. Northern Italian Apple Strudel
Leaving the lovely cannolis behind, we're journeying northward in Italy to meet a sophisticated dessert – the apple strudel. Imagine biting into warm puff pastry, its flaky layers filled with cinnamon-spiced apples, sweet raisins, and crunchy nuts.
A hint of Calvados liquor enhances these flavors beautifully. Paired with a dessert wine, it's a taste of Italian cuisine that's simply unmissable.
15. Easy Tiramisu Cake
You're going to adore this tiramisu cake. It's a treat that takes any vanilla cake, even a quick boxed mix, and transforms it into something truly special with the generous use of coffee syrup.
Just imagine biting into the luscious layers soaked in rich espresso or instant coffee flavor.
And for a kick? Try adding rum or Bailey's-infused whipped cream and mascarpone frosting!
16. Lemon Ricotta Cake with Almonds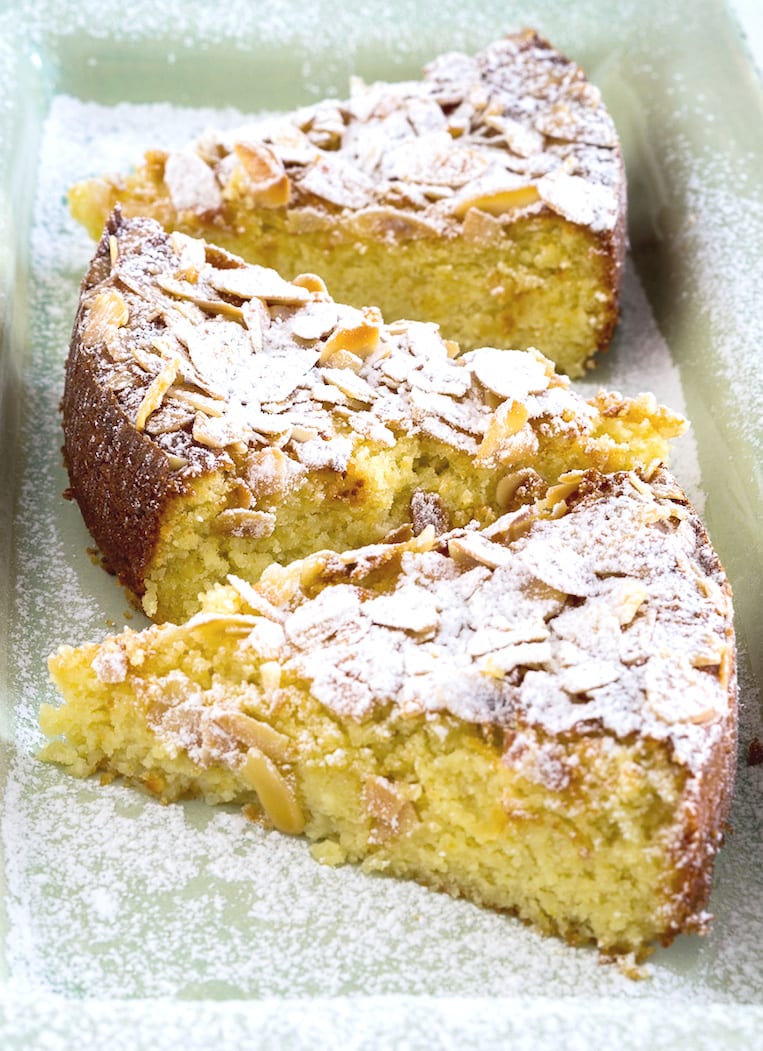 Next up is a tangy, creamy Lemon Ricotta Cake with Almonds that you'll find absolutely irresistible. Enveloped in the zesty embrace of lemon, this cake has a special twist – ricotta. It's akin to sour cream, lending moisture and an extra hint of sweetness.
But it's the balance it brings against the lemon's zestiness that truly makes this cake stand out. The toasted almonds add a delightful crunch. Perfection!
17. Canestrelli (Italian Egg Yolk Cookies)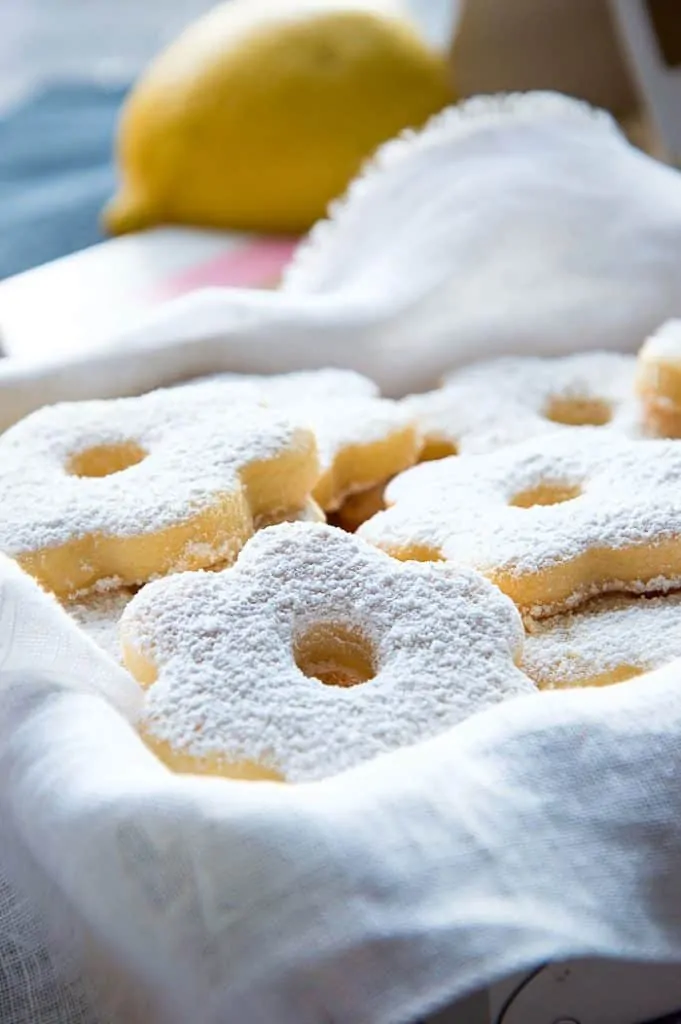 Canestrelli is a cookie that's got a delightful crunch yet remains tender.
These Italian sugar cookies have a mild lemony kick, making them irresistibly tasty. What's unique? Grated hard-boiled egg yolks in the dough!
It may seem unusual but trust me, it keeps the gluten at bay and gifts these cookies their light texture.
A true Italian gem!
18. Affogato
Let's dive into the world of Affogato, a delightful coffee-based treat that's both simple and indulgent.
It's an Italian dessert made with just two ingredients: vanilla ice cream and coffee. For an authentic experience, I use gelato, espresso and a shot of liqueur.
This classic combo can be customized with caramel sauce, chocolate shavings or cocoa powder – pure decadence!
19. Thick Italian Hot Chocolate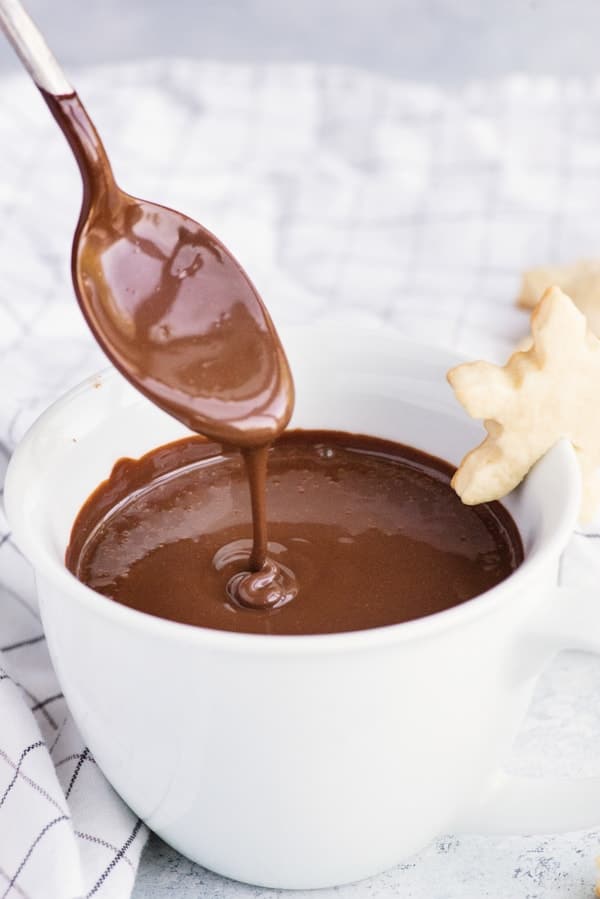 You're in for a treat as we explore the world of thick hot chocolate, a specialty that will make your regular instant mix seem like watered-down cocoa.
Imagine sipping on a cup of rich, velvety Italian delight that's akin to a warm chocolate ganache.
It's not merely hot chocolate – it's an indulgence, a decadent experience that elevates your taste buds to pure bliss.
20. Torta Barozzi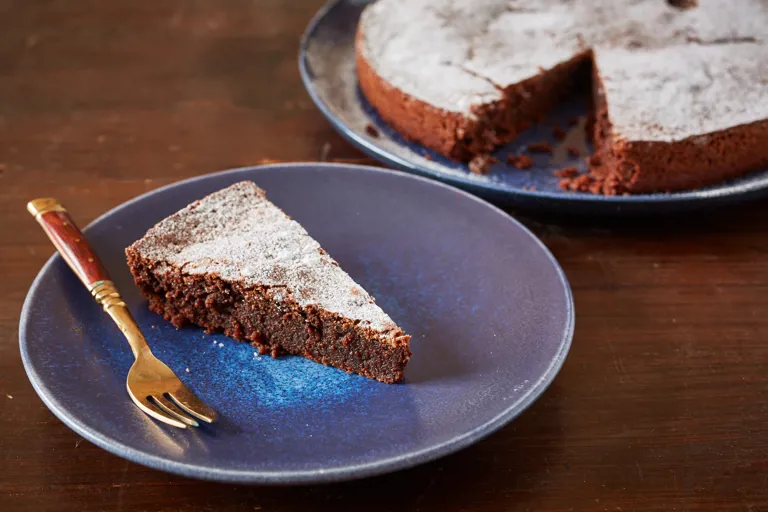 Next on your culinary journey is Torta Barozzi, a classic dessert with a secret recipe that's been tantalizing taste buds since 1886.
Imagine sinking your teeth into its decadent layers of almonds, peanuts, and dark chocolate. An unexpected hint of coffee adds complexity to the flavor profile.
Every bite is a delightful surprise, an Italian treasure reinterpreted by master chefs over the years.
21. Strawberry Gelato
Switching gears a bit, it's time to cool down with homemade strawberry gelato that could potentially be your new favorite over store-bought ice cream. Imagine fresh strawberries blending into a creamy, dreamy treat without needing an ice cream machine!
Gelato is denser than ice cream, its flavors more intense due to lower air incorporation. Trust me, once you try this, you'll never go back!
22. Italian Berry Mascarpone Cake
Leaving our delectable Strawberry Gelato behind, let's now delve into the world of cakes.
Specifically, an Italian Berry Mascarpone Cake – a masterpiece with a pistachio spongecake base, layered with velvety mascarpone and berry filling, topped off by whipped cream.
The richness of mascarpone cheese paired with tart berries makes it light enough to enjoy after a hearty Italian meal.
23. Chocolate Gelato
Chocolate gelato is known for its intense flavor and silky texture.
Unlike ice cream, gelato has a denser feel due to its milk-based ingredients. Its lower fat content allows for the rich cocoa flavors to shine through beautifully.
Every spoonful is pure decadence, a heavenly treat that's worth every bite!