As a food blogger, I'm always looking for ways to make delicious, nourishing meals that don't overload on salt.
Limiting sodium intake can do wonders for your health – it helps control blood pressure, reduces bloating, and prevents water retention. But cutting back on salt doesn't mean sacrificing flavor!
In this roundup, I'll share over 30 tempting recipes that keep sodium in check without compromising taste.
These recipes demonstrate how you can use smart ingredient swaps, bold herbs and spices, citrus, and other seasoning tricks to make low-sodium dishes that are still packed with mouthwatering flavor.
I hope these inspiration recipes will help show you that a low-sodium diet can be varied and satisfying. Now let's get to the tasty recipes!
1. Spanish Rice and Beans
This aromatic Spanish rice and beans recipe relies on zesty spices rather than salt to deliver a big punch of flavor. It's made with rice, pinto beans, onions, and a Southwestern spice blend that gives it a peppery kick.
The result is a finger-licking 30-minute meal that proves you don't need extra sodium to make something delicious.
2. Beef Vegetable Soup
With tender beef and a medley of carrots, celery, potatoes, tomatoes, onions, and garlic, this soup is nourishing as well as delicious. A touch of Worcestershire sauce adds a savory depth, but it's quite high in sodium.
I like to swap it out for a low sodium soy sauce instead to keep this soup tasting great while watching my salt intake.
3. Cashew Energy Balls
These irresistible little bites make for a nutritious, guilt-free snack. They take just 5 everyday ingredients – cashews, coconut, dates, and vanilla.
The dates add natural sweetness while the nuts and coconut provide protein and healthy fats.
Blend them together and you get an incredibly tasty, good-for-you snack. Even picky kids will devour these!
4. Lemon Roasted Chicken
For special family dinners, I love to roast a whole chicken flavored with lemon and brushed with olive oil for crispy, golden skin.
The tart lemon penetrates all the way through the meat as it roasts, keeping it incredibly moist and juicy without needing to add salt.
I even stuff a whole lemon inside the cavity which further flavors the chicken from the inside out. This lemon roasted chicken is now a cherished holiday favorite.
5. Chocolate Raspberry Oatmeal Chia Pudding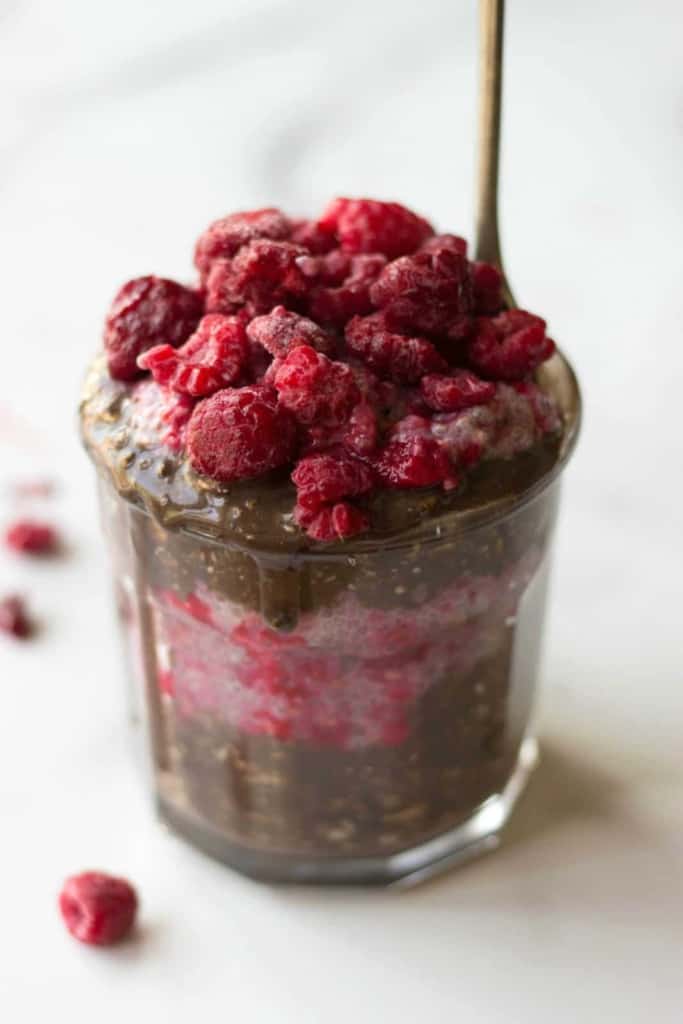 This pudding whips up a decadent chocolate raspberry flavor in a guilt-free, protein-packed breakfast.
It combines chocolatey chia seeds with creamy oats, coconut milk, and fresh raspberries. The end result is a velvety bowl packed with chewy, sweet goodness.
I like to use raspberries, but you could swap in any berry or fruit to change up the flavors.
6. Carrot Cake Truffles
These irresistible bites reinvent carrot cake into easy, healthy truffles. They blend together almond butter, shredded coconut, raisins, and carrot cake spices like cinnamon, ginger, and nutmeg.
After chilling the mixture, I roll them into bite-size balls and coat with melted chocolate.
The results are little bursts of sweet carrot cake flavor – a perfect snack that comes together in just 35 minutes.
7. Vegan Cauliflower Lentil Loaf
My plant-based readers will love this hearty lentil loaf made with protein-packed lentils, cauliflower, peppers, and savory onions. It's full of texture and flavor.
I serve it topped with a schmear of creamy low-sodium ketchup mixed with liquid smoke to mimic the taste of traditional meatloaf without all the sodium.
This satisfying vegan main takes about 45 minutes from start to finish.
8. Blueberry Muffins
These moist blueberry muffins are a breakfast treat you can enjoy guilt-free. They're made lighter with whole wheat flour, unsweetened applesauce, and coconut oil in place of butter.
I skip the salt and use a touch of maple syrup instead of refined sugar to gently sweeten them.
Popping fresh blueberries into the batter adds juicy bursts of flavor to every bite.
9. Rump Roast
For satisfying dinners, a rump roast cooked low and slow is hard to beat. The meat turns meltingly tender after hours in the slow cooker and easily shreds into hearty slices.
I serve it with roasted vegetables, brown rice, or a fresh salad for a simple yet mighty meal.
Using a flavorful roast and letting it cook down in its own juices means you don't need to add extra sodium for full flavor.
10. Fruit Salad
This fresh fruit salad makes for a light, nutritious snack or dessert. I toss together a rainbow of antioxidant-rich produce like berries, kiwi, mango, pineapple, and red grapes.
The fruits are already packed with flavor, so all they need is a spritz of citrus juice and a drizzle of orange juice to make a refreshing citrus dressing.
11. Sweet Potato Breakfast Bowl
I start my mornings off right with this energizing and nourishing breakfast bowl. It's built around velvety whipped sweet potatoes seasoned with warm spices like cinnamon and nutmeg.
I add vanilla almond butter, Greek yogurt, and fresh blueberries on top for a bit of creaminess, crunch, and natural sweetness.
It's super filling yet free of any added sodium.
12. Cauliflower Rice
For an easy, low-carb, low-sodium side dish, cauliflower rice can't be beat. Simply grate or finely chop cauliflower florets until they resemble grains of rice.
Saute it in a bit of olive oil with lemon, shallots, and garlic for bright, aromatic flavor.
Cauliflower rice works beautifully in stir fries or bowls instead of regular rice.
13. Chickpea Tikka Masala
This creamy chickpea curry is loaded with aromatic flavor thanks to garam masala, cumin, and other Indian spices.
It's made extra lush and vibrant with coconut milk and tomatoes. The chickpeas soften into perfect little morsels during cooking.
Just remember to use low-sodium spice blends and check labels to keep the sodium in check. Serve it over cauliflower rice for a hearty vegan meal.
14. 5 Ingredient Brownies
You won't believe how incredible these five ingredient brownies taste. Their fudgy base is made with just bananas, almond butter, and cocoa powder. A sprinkle of almond slivers on top adds a tasty crunch.
The secret spice that gives them an unbelievably rich chocolate taste? A pinch of cinnamon! These easy brownies are a healthy way to indulge any sweet craving.
15. Chicken Noodle Soup
Nothing soothes like a warming bowl of chicken noodle soup, especially when you're feeling under the weather.
Mine is made with shredded chicken, noodles, hearty greens like kale, carrots, celery, and onions simmered in a savory low-sodium chicken broth.
It provides old-fashioned comfort food flair without going overboard on salt.
16. Rice and Fava Bean Salad
This simple yet tasty salad pairs fluffy rice with buttery, fresh fava beans. I add lemon zest, juice, and scallions for a punch of fresh flavor and nutrients.
It's so simple to throw together yet makes for a totally satisfying light dinner. The natural flavors of quality ingredients really get to shine here.
17. No Bake Protein Cookies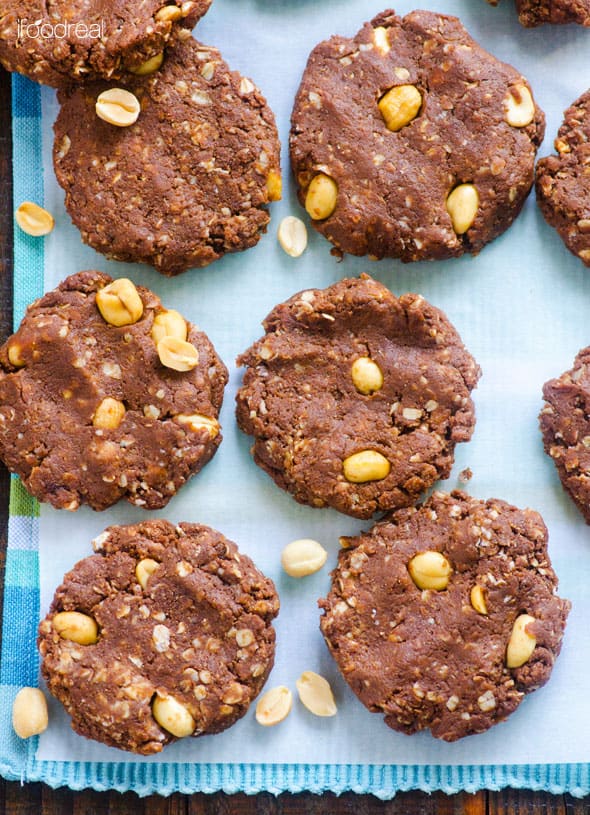 These no bake cookies are an easy way to get a protein boost. They take just 20 minutes to make with wholesome ingredients like oats, medjool dates, almond butter, and whey protein powder.
A quick whiz in the food processor is all it takes to bind them into chewy, fudgy cookie dough. They're conveniently healthy with no baking required!
18. Vegan Meatballs
These plant-based meatballs get wonderfully soft and savory flavor from a blend of lentils, mushrooms, quinoa, and onions.
I cook them in a from-scratch tomato sauce seasoned with Italian herbs for added depth. The velvety sauce helps keep these vegan meatballs tender.
Served over zucchini noodles, they make for a hearty, low-sodium dinner.
19. Kalettes Flower Sprouts
Kalettes are a trendy new vegetable, a hybrid between Brussels sprouts and kale. They offer the nutrition profile of both while delivering a sweeter, less bitter flavor.
Cooked right, kalettes develop a delicious nutty taste. I love roasting them in the oven with garlic and olive oil or sauteeing with shallots.
Their pretty, ruffly shape even makes them fun to eat!
20. Peanut Butter Protein Cookies
These 5-ingredient peanut butter cookies can be prepped in just 5 minutes. With no flour required, they're naturally gluten-free and dairy-free too.
Mashed banana and peanut butter bind them, while egg whites and vanilla whey protein give them extra nutrition. The peanut butter flavor really shines through.
Enjoy these high protein cookies for breakfast or an afternoon snack paired with milk for dunking.
21. Air Fryer Asparagus
My air fryer lets me get deliciously crispy asparagus in a flash without needing to add any oil or salt. I simply coat the spears with a bit of melted butter or olive oil and garlic seasoning, then air fry until lightly charred.
The high heat caramelizes the natural sugars. Change up the seasonings to customize the flavor – I love lemon pepper or herb mixes on asparagus.
22. Broccolini with Lemon Parmesan
For veggie-averse kids, broccolini is a great alternative to standard broccoli. Its longer stalks and smaller florets have a milder, sweeter taste.
Air frying broccolini keeps it irresistibly crisp-tender. A squeeze of lemon and shower of parmesan lends these tender green spears a tangy, savory crunch kids will gobble up.
23. Vegetable Pot Pie Stew
This hearty vegetable stew captures all the comforting flavors of pot pie in easy stew form. I simmer potatoes, corn, peas, carrots, onions, garlic and thyme in a creamy, herb-flecked broth until tender.
A splash of unsweetened cashew or oat milk adds even more luxurious richness. It's like cozy pot pie without the sodium-heavy crust!
24. Keto Vegetable Soup
This low-carb soup lets you pack in healthy servings of veggies without the salt. I use riced cauliflower as the starchy base along with sauteed peppers, green beans, zucchini, celery, and onions.
A long simmer in quality chicken or vegetable broth concentrates the flavors. Feel free to tweak the vegetable combo to use up leftovers. It's endlessly customizable.
25. Salad with Beans and Quinoa
For a protein and fiber-packed lunch, I love building a salad with quinoa, beans, and an array of fresh veggies. Cucumbers, cherry tomatoes, bell peppers, and shredded lettuce provide crunch.
I top it off with a light lemon herb dressing. Roasted pecans add texture. The fresh vegetables and citrusy dressing mean no salt is needed.
26. Rosemary Chicken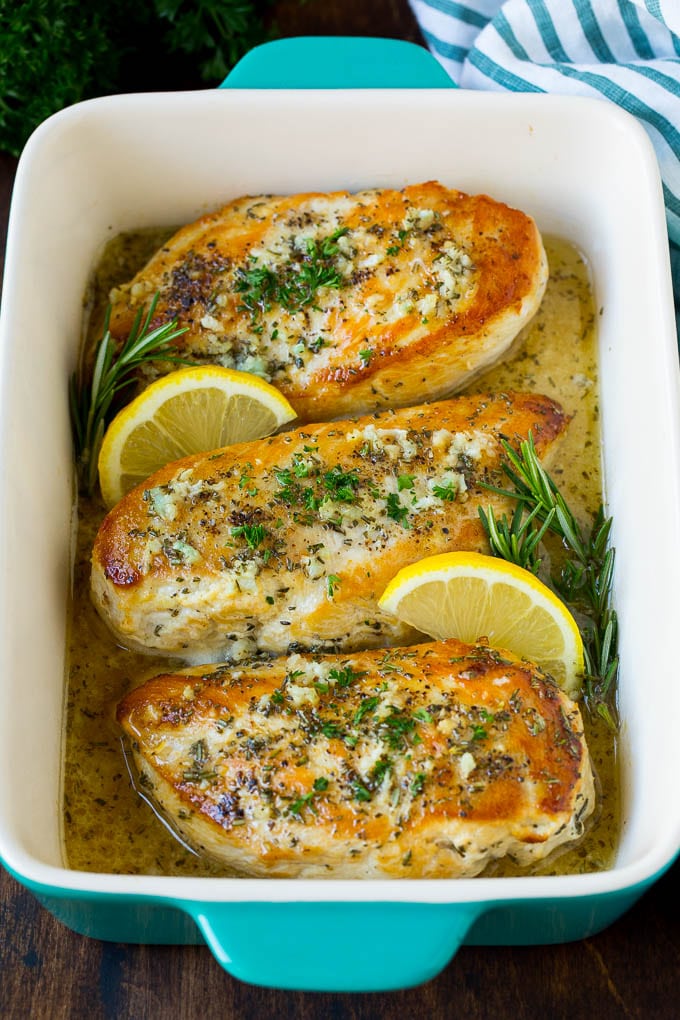 Rosemary's woodsy fragrance and flavor work beautifully on chicken. I just pat bone-in chicken thighs with rosemary, garlic, and softened butter before roasting for juicy, herby meat that's full of flavor in under 30 minutes. No salt needed!
Serve with roasted potatoes or a fresh greens salad for an easy, aromatic weeknight dinner.
27. Date Energy Balls
For a healthy pick-me-up, these naturally sweet energy balls can't be beat. They're made with just 4 ingredients – toasted walnuts and pecans, shredded coconut, and pitted Medjool dates.
The dates act as a sticky binding agent, so you don't need any added sweeteners. Their caramel-like taste satisfies a sweet tooth, while the nuts offer protein and healthy fats.
A couple of these gluten and dairy-free bites provides a guilt-free energy boost.
28. Zucchini Chickpea and Potato Curry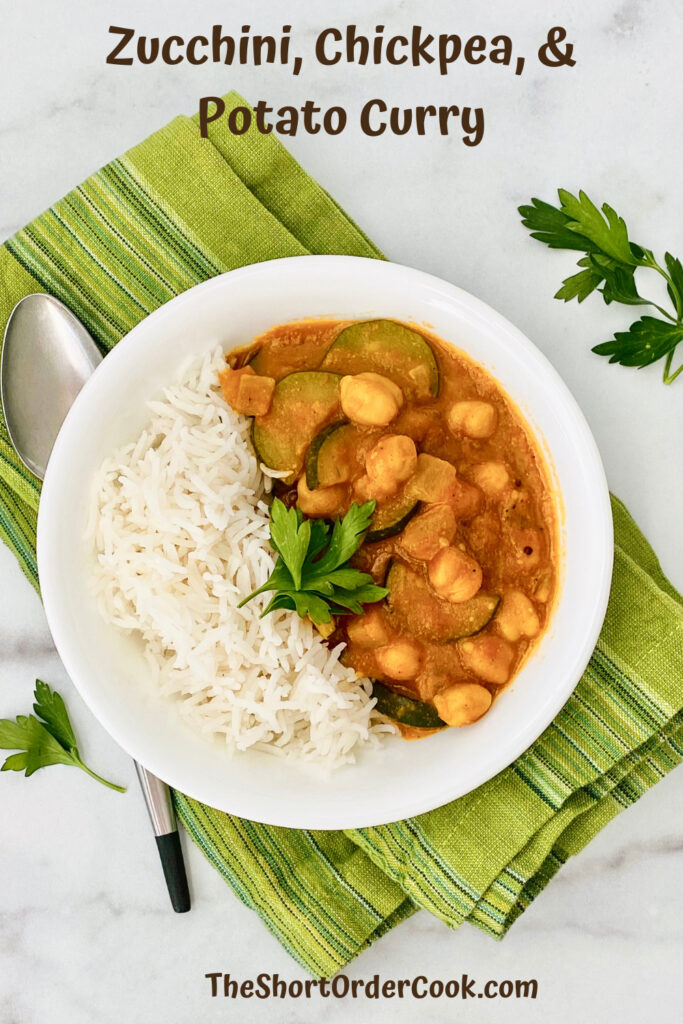 This hearty vegan curry highlights humble veggies transformed by a dynamic Indian spice blend. Tender potatoes, chickpeas, juicy tomatoes, and buttery zucchini simmer in an aromatic coconut-tomato sauce. Familiar ingredients become exotic with a touch of curry powder and cumin.
The vegetables turn velvety soft, soaking up all the rich flavors. Serve over basmati rice for a cozy plant-based dinner.
29. Italian Pasta Salad
A rainbow pasta salad is my go-to for easy lunches and potlucks. I toss fun shaped pasta with a medley of diced tomatoes, red onion, cucumbers, kalamata olives, roasted red peppers, parsley, and basil.
Then I drizzle everything with a lemony Italian dressing made with olive oil, vinegar, oregano, garlic and pepper.
The fresh veggies keep this salty-sweet pasta salad tasting bright.
30. Vegan Soondubu Jjigae Soft Tofu Stew
As a Korean food lover, I was thrilled to discover this hearty vegan Korean stew. It's based on soondubu jjigae, a silky soft tofu stew typically made with seafood and meat.
My plant-based version uses mushrooms, kelp, and vegan kimchi instead to deliver that same spicy, umami richness without any meat. Laden with healthy tofu and greens, it makes for a warming, comforting meal that's low in sodium by nature.
31. Mango Chia Pudding
This gorgeous mango chia pudding is tropical meets healthy. It layers sweet mango puree with creamy chia pudding made with vanilla almond milk.
Topped with fresh mango slices and shredded coconut, it looks like a restaurant dessert yet takes just minutes to whip up.
The chia seeds provide a boost of fiber and omega-3s to balance out the natural sugars. This fruity pudding is utterly irresistible.