Are you ready to indulge in the most delicious Christmas desserts?
Well, look no further because I've got you covered with a mouthwatering list of 25 must-try treats.
So grab your apron and get ready to impress your loved ones with these delectable creations.
Let's make this Christmas extra special with some decadent desserts!
1. Starbucks Peppermint Mocha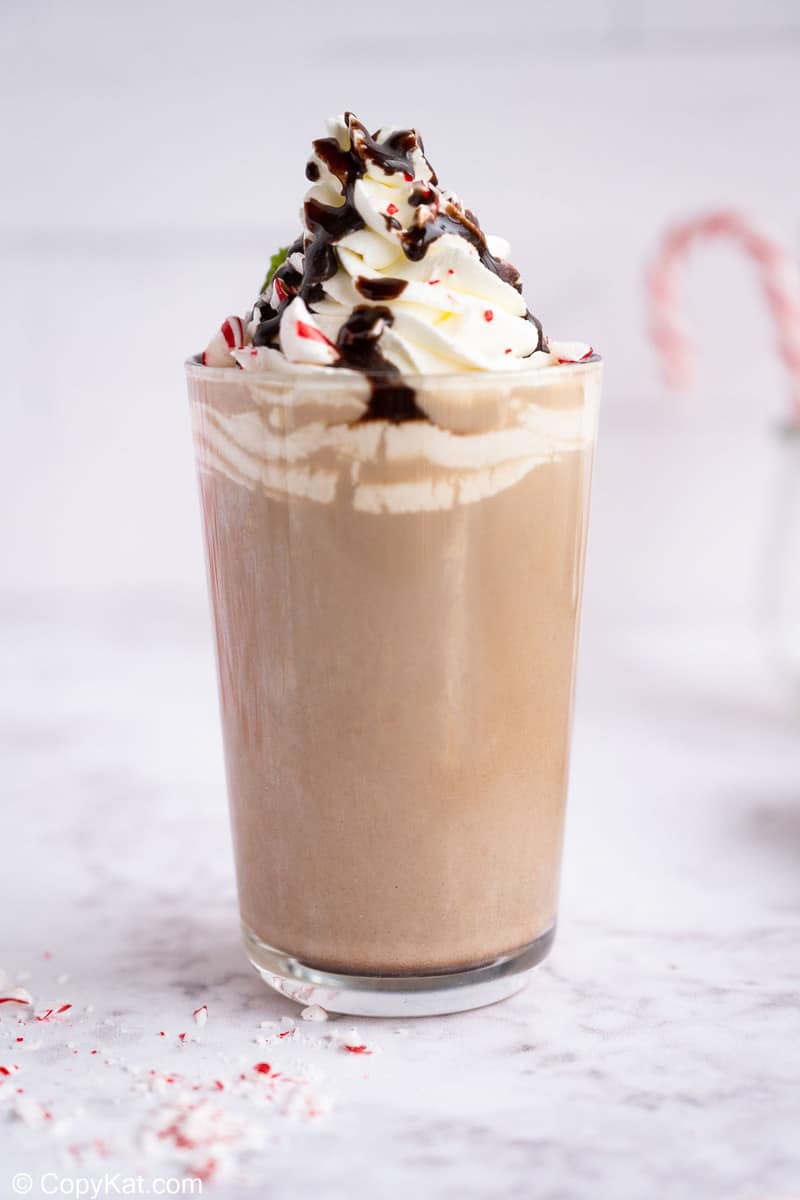 If you're craving a festive and indulgent treat, try making your own Starbucks Peppermint Mocha at home. This delightful beverage combines the rich flavors of coffee and chocolate with a refreshing hint of peppermint.
It's perfect for those cozy cold Sunday mornings when you want the comforting combination of hot chocolate and coffee.
With this homemade recipe, you can recreate that barista-style experience in the comfort of your own kitchen.
2. Peppermint Brownies
When the holidays roll around, there's nothing better than indulging in a batch of peppermint brownies. As a frequent brownie baker, I strive for chocolatey perfection in every bite.
Experimenting with different toppings is my specialty, and during Christmas, crushed candy canes add a festive touch to these fudgy delights.
The combination of rich cocoa and refreshing peppermint creates a flavor explosion that will make you feel like you belong in the holiday spirit.
3. Eggnog Cheesecake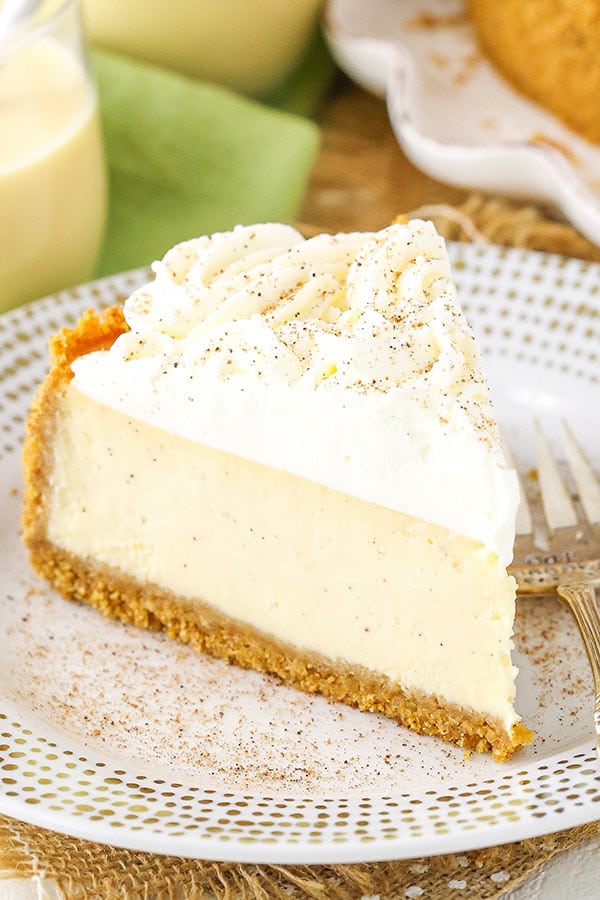 To make the eggnog cheesecake extra special, you'll want to add a dollop of spiced cream and a splash of bourbon for that boozy twist.
The rich and creamy eggnog filling pairs perfectly with the smooth and tangy cream cheese, creating a dessert that is both indulgent and festive.
And let's not forget about the homemade eggnog – it adds an extra kick of flavor to every bite.
With the addition of spiced bourbon, this cheesecake becomes a holiday masterpiece that will have everyone begging for seconds.
4. Easy Peppermint Chocolate Truffle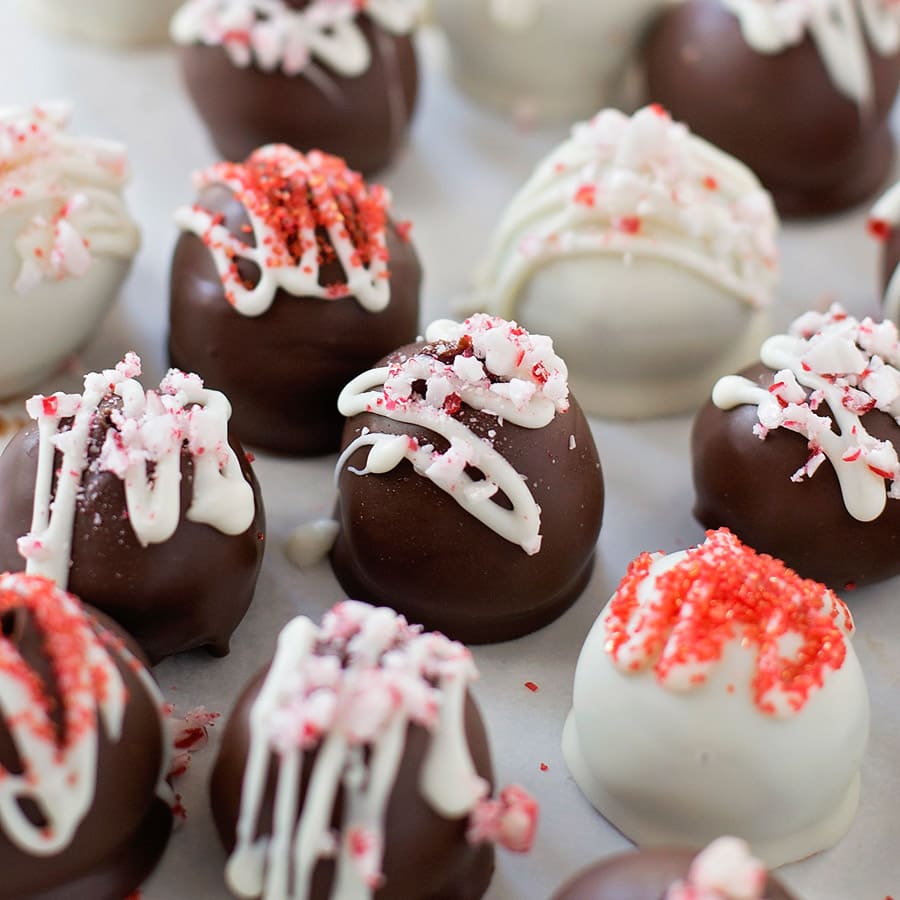 The key to making these easy peppermint chocolate truffles is using high-quality chocolate and a generous amount of crushed candy canes for that perfect festive flavor.
The creamy ganache center, made with twice as much chocolate as cream, creates a rich and indulgent texture.
Rolling the truffles in more crushed candy canes adds a delightful crunch.
These bite-sized treats are ideal for gifting in Christmas boxes, spreading joy and holiday cheer to all who receive them.
5. Snowball Recipe – Amaretto Liqueur and Ice Cream Cocktail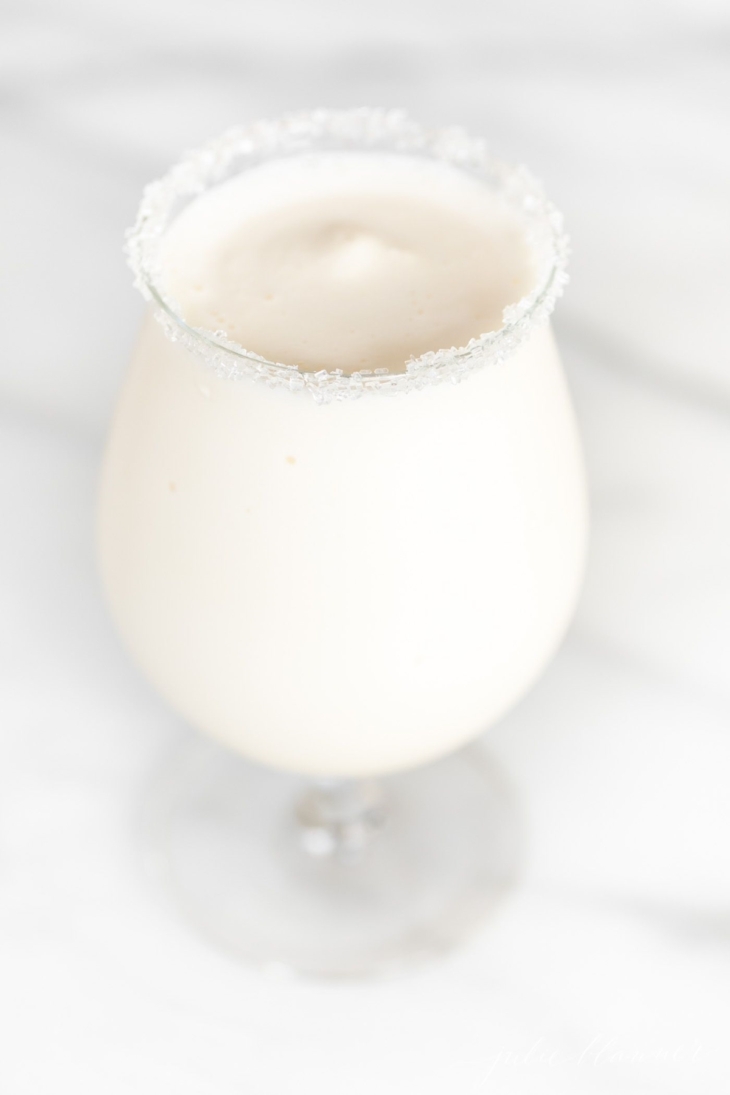 Indulge in the creamy goodness of an Amaretto cocktail with vanilla ice cream, a delightful treat that transports you to a tropical paradise.
This sweet and simple concoction is the perfect addition to your Christmas dessert lineup. With just a few ingredients, you can create a vacation vibe at home.
The combination of smooth Amaretto liqueur and velvety vanilla ice cream is a match made in heaven. It promises to leave both your taste buds and Santa craving for more.
6. Peppermint Bark Fudge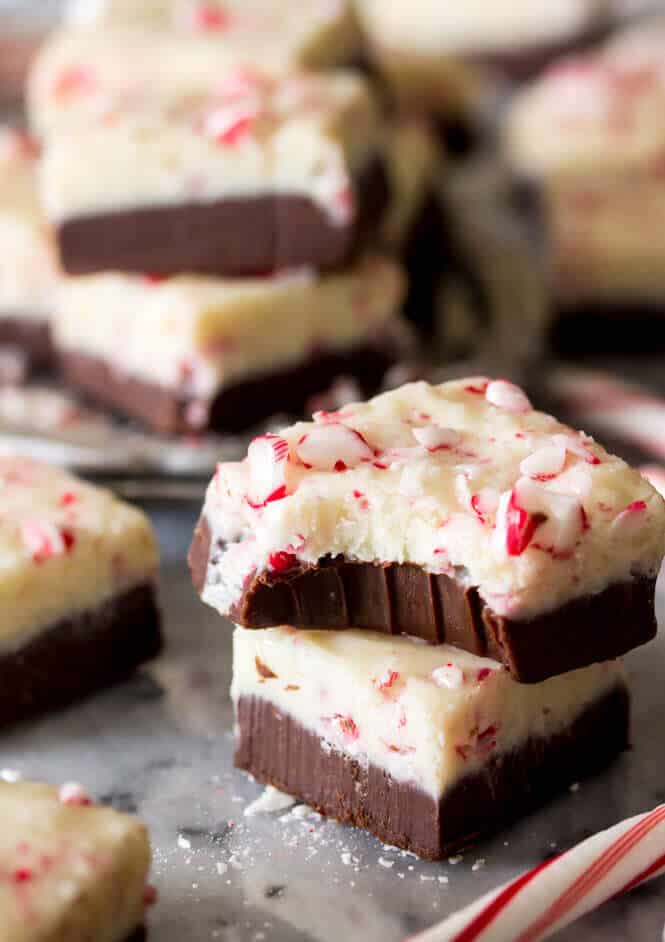 Adding crushed candy canes to the fudge layers gives a delightful burst of peppermint flavor. It's like a sweet symphony in your mouth, with the creamy chocolate fudge melting on your tongue and the refreshing minty crunch of the candy canes.
The combination is simply divine, creating a festive treat that will make you feel warm and cozy inside.
7. Christmas Spiced Victoria Sponge Cake
For a festive twist, try making this Christmas Spiced Victoria Sponge Cake with warm spices and apple jam as an alternative pairing to the classic jam and cream filling.
The addition of cinnamon, nutmeg, and ginger creates a cozy aroma that fills the kitchen with holiday cheer.
As you take a bite, the soft sponge melts in your mouth, complemented perfectly by the sweet and tangy apple jam.
8. Pecan Pie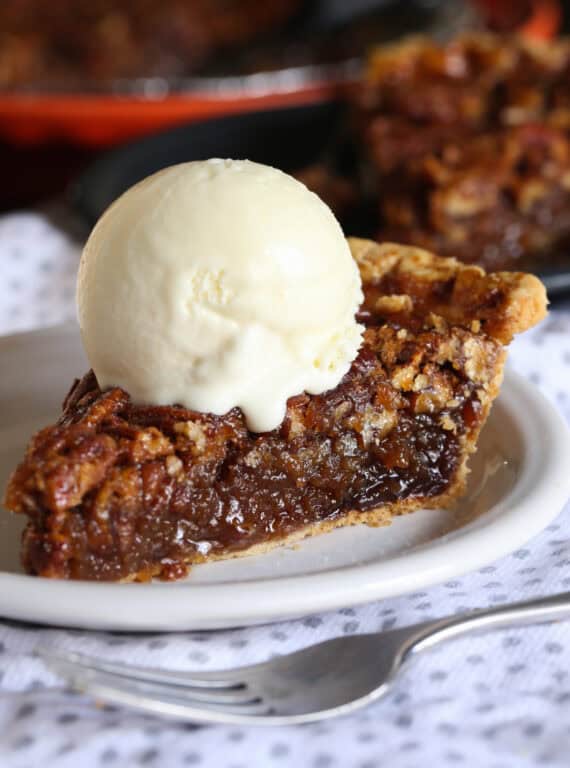 Nothing beats the rich, buttery filling and crunchy pecans of a homemade pecan pie.
This old-fashioned dessert is the epitome of sweet indulgence with its perfect balance of sweetness and saltiness.
I recommend serving it warm with a scoop of creamy vanilla ice cream on top for a classic treat that will transport you straight to holiday heaven.
And the best part? It's so easy to make that you'll want to enjoy it year-round.
9. Copycat Starbucks Cranberry Bliss Bars
Indulge in the mouthwatering combination of tart cranberries, sweet white chocolate, and zesty orange zest that make Starbucks Cranberry Bliss Bars a delectable treat you won't be able to resist.
The spiced brown sugar and cranberry shortbread crust crumbles with each bite, adding a decadent texture to the already irresistible flavors.
And let's not forget about the creamy cream cheese frosting that perfectly complements every bite.
10. Easy Homemade Candy Cane Bark
Easy Homemade Candy Cane Bark is the answer to my sweet tooth's dreams.
This delightful dessert combines the irresistible combination of creamy white chocolate and crunchy peppermint candy canes. The process is simple yet oh-so-satisfying, resulting in a treat that not only tastes amazing but also looks stunning with its vibrant red and white swirls.
It's the perfect holiday confection for sharing joy and sweetness with loved ones.
11. Malva Pudding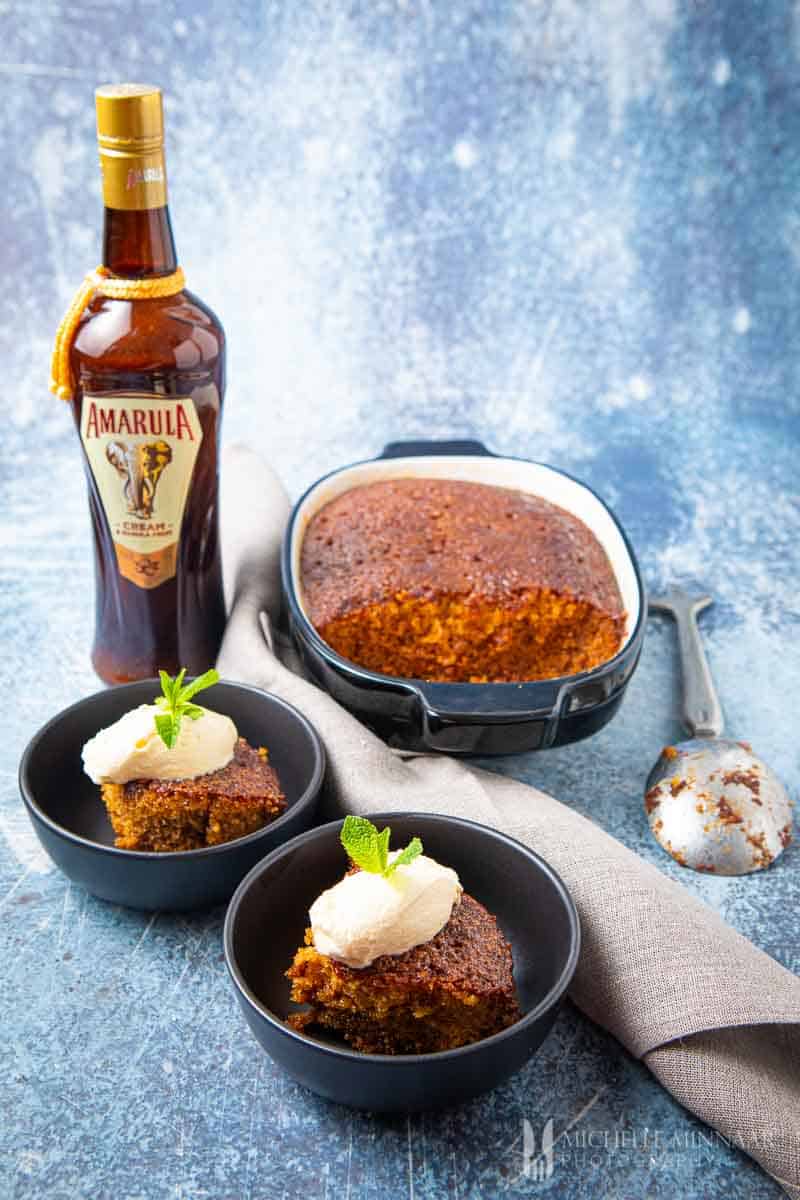 I've always been intrigued by the rich and ultra-moist texture of Malva Pudding. This South African cake is a decadent treat that oozes with sweetness.
But what sets it apart is the warm, boozy custard poured over the top, creating an irresistible combination of flavors.
If you can't find Amarula, don't worry; Bailey's works just as well. Indulging in a slice of Malva Pudding brings a sense of belonging to any holiday gathering.
12. Mexican Bunuelos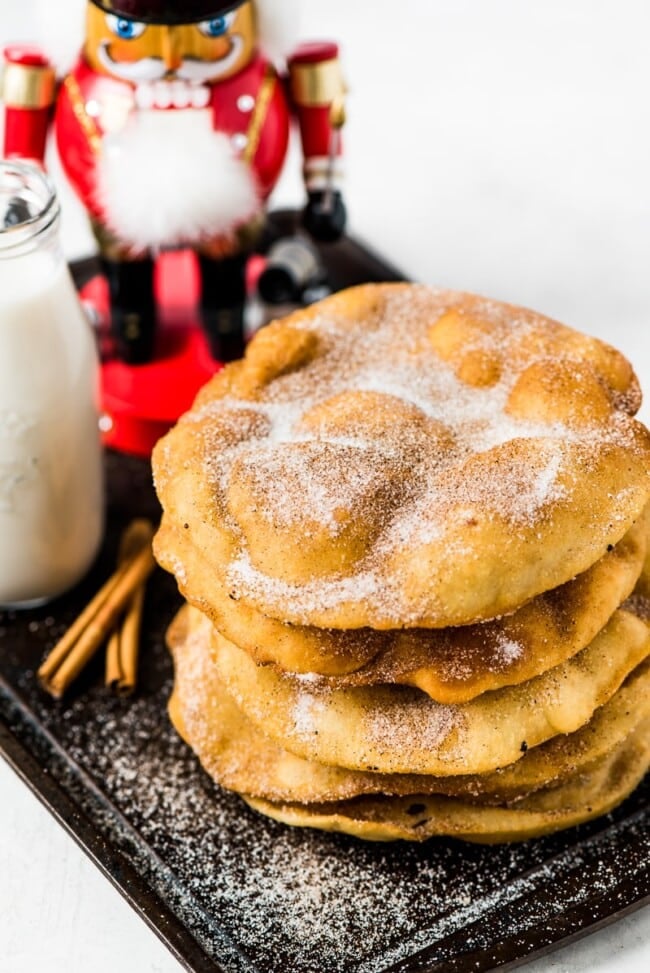 You'll love the crispy and sweet taste of Mexican bunuelos, especially when they're covered in cinnamon sugar. These flat-fried dough pieces, also known as beaver tails in Canada, are a delightful treat that brings people together during the holiday season.
Traditionally served on a big platter for sharing, bunuelos can be paired with chocolate caramel ganache for an extra indulgent experience. For added flavor, try covering them with Nutella, cream cheese frosting, or peanut butter.
13. Peanut Butter Snowballs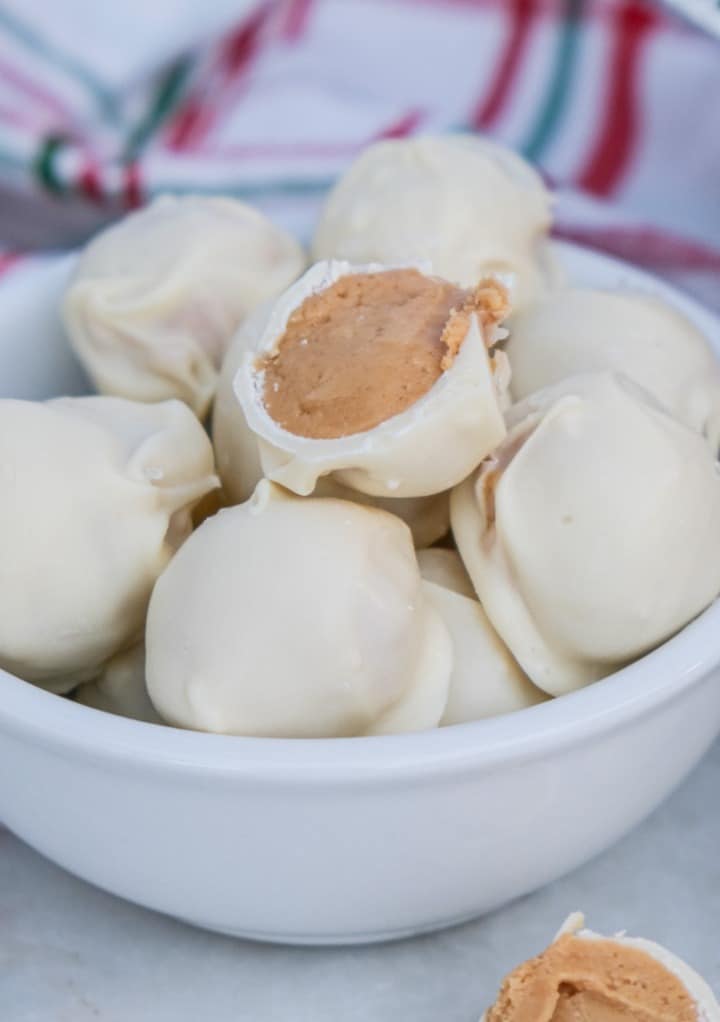 Don't forget to roll the peanut butter snowballs in powdered sugar for a sweet and festive touch.
These delectable treats are reminiscent of your favorite Reese's peanut butter cups, with a nutty truffle filling that will have you reaching for seconds.
The temptation to eat the filling straight from the bowl is almost too hard to resist.
In winter, I prefer them covered in white chocolate, but making a double batch with dark chocolate coating is always an option.
14. Ridiculously Easy Sticky Toffee Pudding
Using a food processor makes it quick and simple to puree the dates for the cake batter.
This ridiculously easy sticky toffee pudding is all about indulgence.
The velvety texture of the cake, infused with the rich sweetness of dates, creates a symphony of flavors in every bite.
As it bakes, the self-saucing magic happens, with the toffee sauce forming underneath, ready to ooze out when you dig in.
15. Cornflake Christmas Wreaths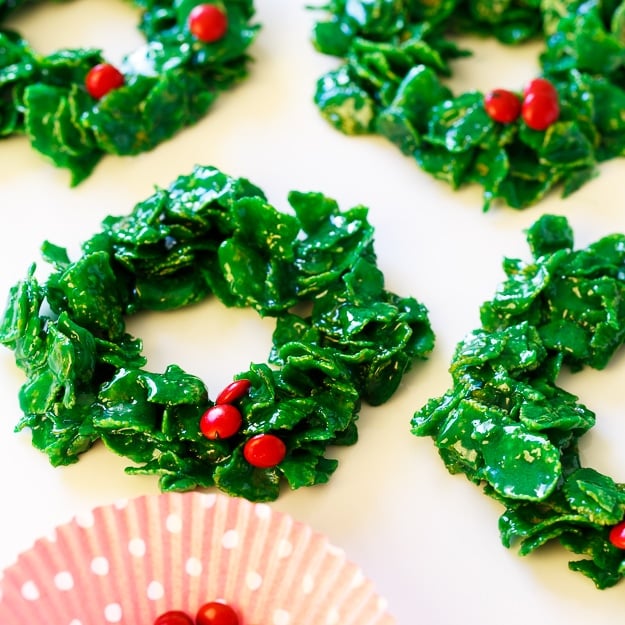 To achieve vibrant colors for the wreaths, a little gel food coloring goes a long way. Making these cute and colorful cornflake Christmas wreath cookies. The cornflakes give them a leafy appearance, adding to their festive charm.
Making these wreaths with kids is not only fun but also creates memories that will last a lifetime. Including them on a cookie plate will surely delight everyone who receives it.
These cookies are the perfect addition to your holiday baking repertoire.
16. Mincemeat Tarts with Butter Pastry
You'll love the rich and buttery pastry that perfectly complements the sweet and tangy flavors of the mincemeat filling in these delightful tarts.
Mincemeat has come a long way from its origins as a spiced meat pie. Now, it's a delicious mixture of grated apple, currants, and mixed citrus peels.
Homemade mincemeat can last for up to six months in the fridge, but if you're short on time, try already-made mincemeat for convenience.
Don't forget to generously dust these tarts with powdered sugar for that extra touch of sweetness.
17. Danish Dream Cake (Drømmekage)
For a taste of Danish delight, sink your teeth into the light and moist Dream Cake (Drømmekage) with its caramelized coconut topping that's just as satisfying as frosting.
This cake is a true masterpiece, combining the perfect balance of flavors and textures. The soft sponge cake melts in your mouth, while the sweet caramelized coconut adds a delightful crunch. It's like taking a bite of heaven!
18. Peppermint Bark Pretzels
Indulge in the irresistible combination of salty and sweet by coating pretzels with dark chocolate, striping them with white chocolate, and sprinkling crushed candy canes for a festive touch.
These delightful treats are the perfect addition to any holiday gathering. The contrast between the rich dark chocolate and the crunchy pretzel creates a symphony of flavors that will leave you craving more.
The added touch of white chocolate stripes adds visual appeal, while the crushed candy canes bring a burst of minty freshness.
19. Easy Lemon Bars Recipe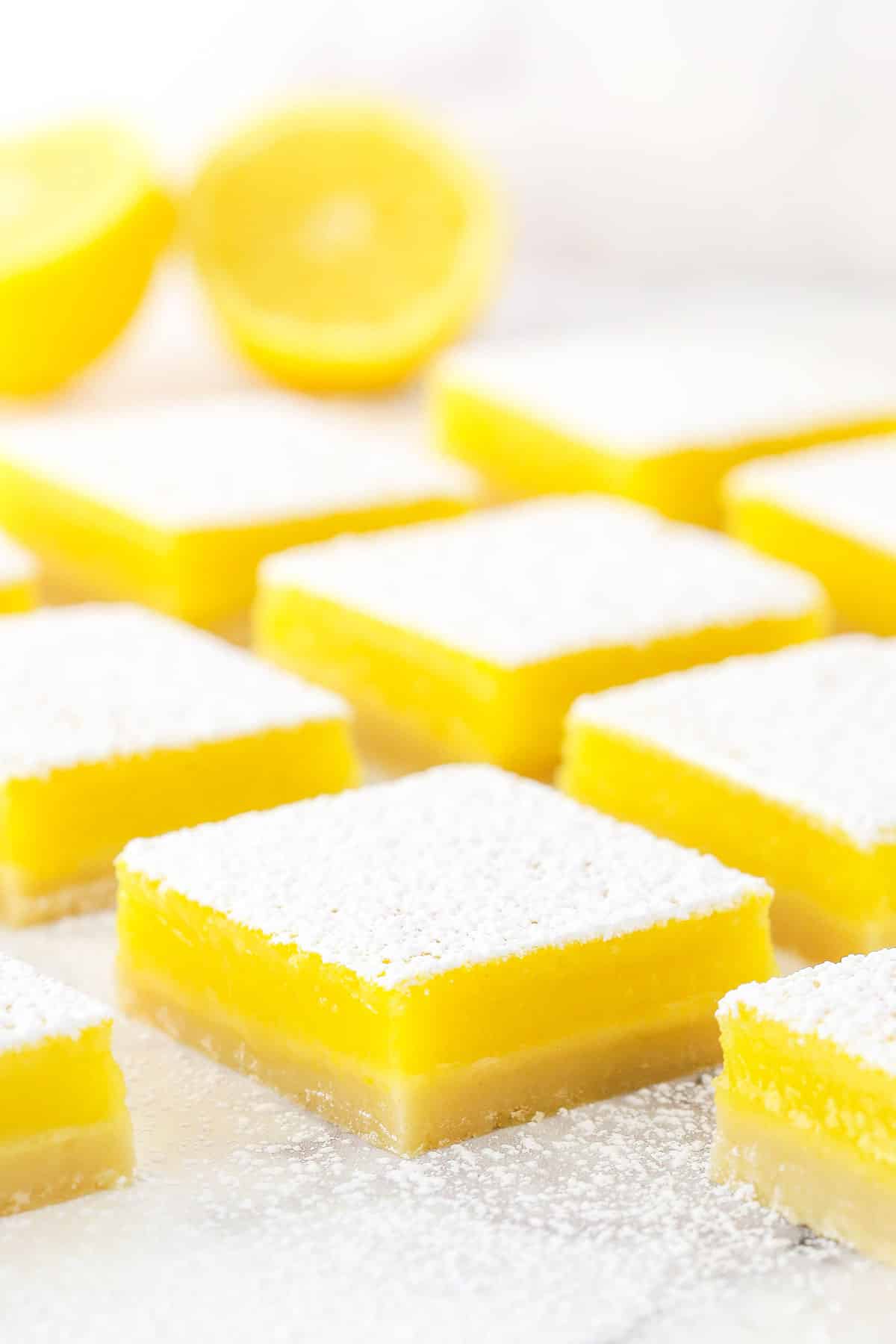 Satisfy your citrus cravings with these tangy and simple-to-make lemon bars.
While they may not be the typical Christmas dessert, their popularity and vibrant color make them a delightful addition to any holiday spread.
Mixing and baking the filling is a breeze, requiring just a few ingredients that you likely already have in your pantry.
The result? A luscious lemon custard nestled on top of a buttery shortbread crust that will transport you to dessert heaven.
20. Double Fudge Mint Cookies
Mix together the butter, sugar, and cocoa powder until creamy. Then, add in the eggs, flour, and peppermint extract for a rich and indulgent treat.
These double fudge mint cookies are the ultimate holiday delight. With their soft texture and crackled tops reminiscent of brownies, they are sure to satisfy any craving for cool mint and dark chocolate.
If you prefer a more natural look, feel free to skip the green coloring. The refreshing mint flavor will still shine through.
21. Swedish Creme
After indulging in the rich and decadent Double Fudge Mint Cookies, I like to cleanse my palate with a light and refreshing dessert like Swedish Creme.
This delightful treat takes only 20 minutes to make, but its simplicity does not compromise on flavor. The sweetened cream infused with vanilla and a hint of almond is set perfectly with gelatin.
For an extra tangy twist, I recommend adding sour cream and serving it with fresh berries or jam. It's a heavenly ending to any Christmas feast.
22. Pumpkin Roll Recipe
To achieve the perfect pumpkin roll, you'll want to make sure you have all the necessary ingredients and preheat your oven to 375°F.
This delightful dessert combines the warm flavors of fall with a creamy cream cheese frosting that will leave your taste buds dancing with joy.
The key is to roll it fresh out of the oven, using powdered sugar to prevent sticking.
Unroll slowly before generously spreading on the luscious frosting for an irresistible treat that will make you feel like part of a cozy holiday tradition.
23. Incredible Easy Coconut Cake
When making this incredible coconut cake, you'll be whisking together the dry ingredients before gently folding in the creamy coconut milk and vanilla extract.
The result is a moist and fluffy cake that is bursting with tropical flavors.
I remember celebrating Christmas in Australia, where coconut is a popular ingredient in our festive dishes.
This cake would fit right in, especially if you top it off with a luscious cream of coconut frosting and maybe even some passion fruit for an extra Australian touch.
24. Rudolph Treats
You can create adorable Rudolph treats by adding candy eyes with lashes to Almond Joys, turning them into funny reindeer faces.
This is a perfect activity to make with kids during Christmas time.
It's a cheat recipe that simplifies the cooking process, making it even more enjoyable for everyone involved.
The combination of the sweet chocolate and the cute reindeer faces will bring smiles and laughter, creating a sense of belonging and joy during this festive season.
25. Christmas Cake
Add a touch of holiday magic by decorating your Christmas cake with edible gold flakes and cranberries.
The tradition of making a Christmas cake is one that brings people together, creating a sense of belonging during the festive season.
Starting as early as August, we soak fruits in brandy or rum, wrapping them in parchment to develop rich flavors.
Even if you're starting late, don't worry! You can still create a show-stopping cake that will delight your loved ones.