I've always thought cooking Mexican food was too complex, but I was wrong. I'm here to share some of my favorite easy-to-make Mexican recipes that'll turn your dinner into a fiesta.
From Chilaquiles Rojo to sweet Mexican Wedding cookies, there's something for everyone. Trust me, you're going to love these dishes as much as I do!
1. Chilaquiles Rojo
If you're looking for a hearty, easy-to-make Mexican dish, then Chilaquiles Rojo's your best bet. Just soak tortilla chips in enchilada sauce till they're tender inside but crispy outside.
Top it off with cheese, cilantro and fried eggs – voila! You've got a savory, colorful breakfast.
I adore its simplicity and bold flavors; it's my go-to comfort food on lazy Sunday mornings.
2. Mexican Hot Chocolate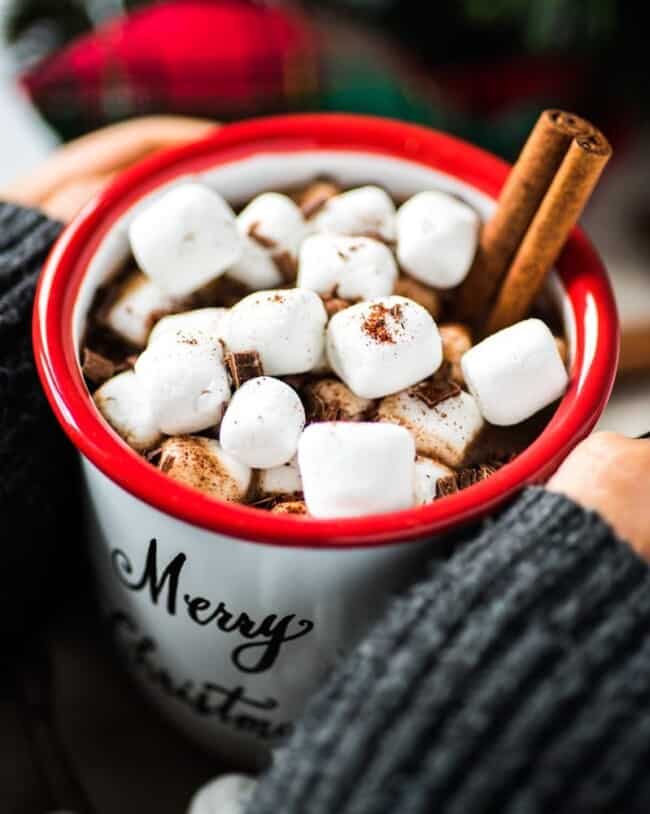 You're going to adore this superior version of hot chocolate. It's rich with unsweetened cocoa powder, milk, cinnamon, and a hint of chili. It's sweet, creamy, and perfect for cold evenings.
The warming spices make it irresistible. Sure, it requires more effort than packet versions, but trust me—it's worth it!
Don't forget the marshmallows for that nostalgic touch.
3. Guacamole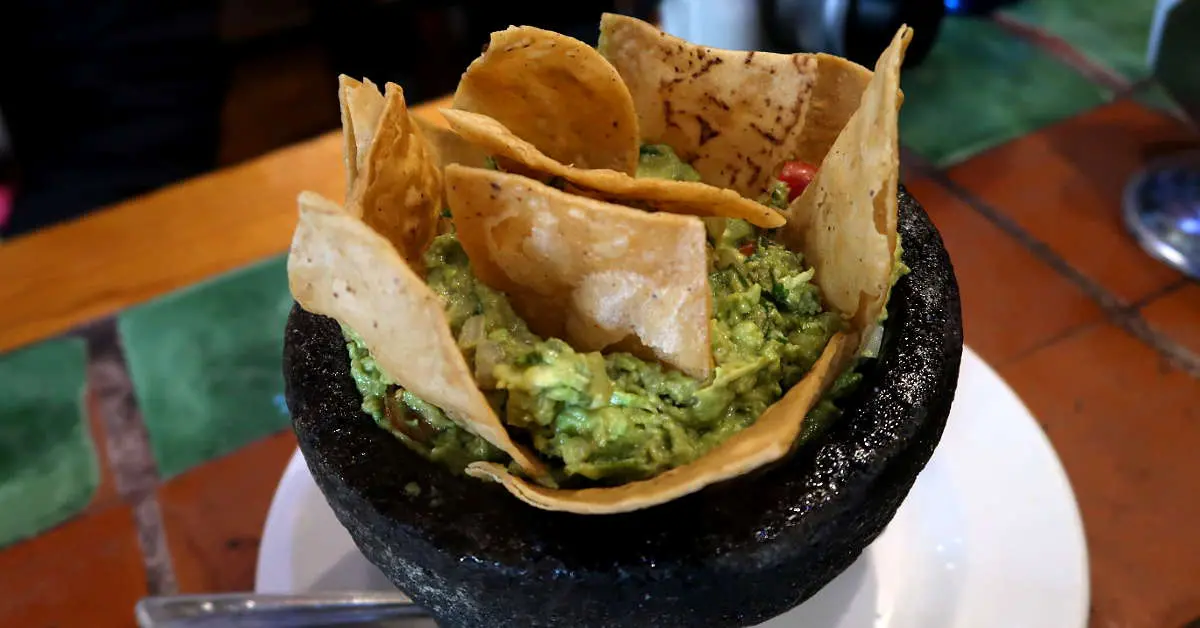 Guacamole's a rich and creamy dip that perfectly enhances chips and salsa, creating an irresistible snack. I whip it up with ripe avocados, lime juice, cilantro, onion, and tomatoes.
The green hue contrasts beautifully with the red of the salsa. It's not just delicious but also healthy – a guilt-free indulgence on Mexican night at my home.
Every scoop is a burst of freshness in your mouth!
4. Mexican Rice
Let's not forget about the delightful side dish of Mexican rice. Its light and fluffy texture is a satisfying addition to any feast. Its signature red hue and rich flavor come from tomatoes.
I recall the first time I made it, I was astonished by how well it paired with my homemade Mexican meatloaf. Just thinking about that comforting meal makes me want to recreate it tonight!
5. Sopes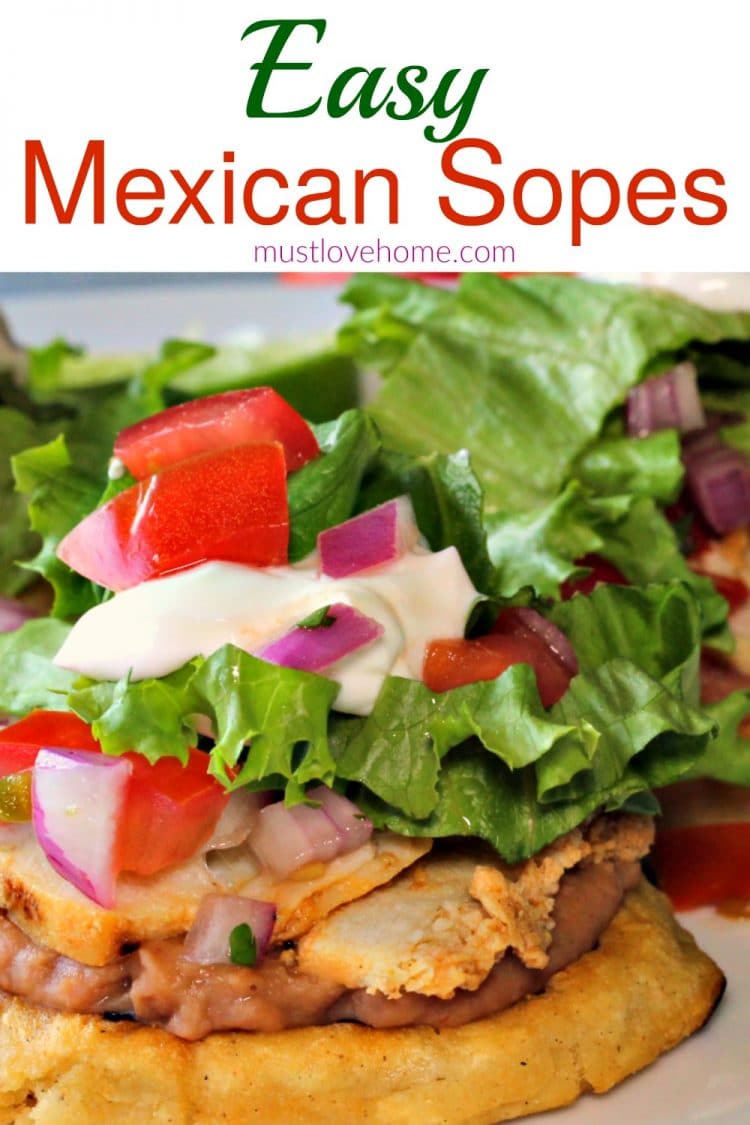 Sopes are a fun and colorful appetizer with a unique base of fried masa that's both thick and tender. I love piling mine high with savory meat, creamy beans, rich cheese, and tangy sour cream.
They're perfect for parties – just make sure you have plenty because they disappear fast! The vibrant colors pop off the plate in photos, making them as delightful to look at as they are to eat.
6. Caramel Apple Empanadas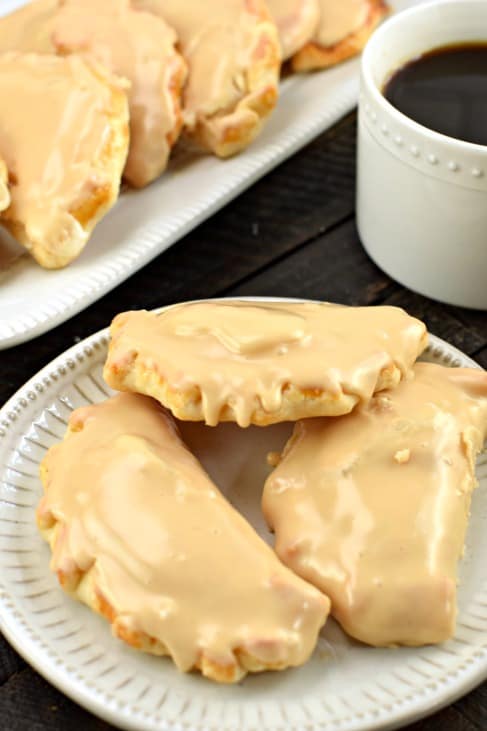 They're an indulgent treat, these caramel apple empanadas, with their rich, sweet and tart filling encased in a buttery crust.
I love baking them for family gatherings – the scent of caramelizing apples fills my kitchen.
Topped with a drizzle of sweet caramel syrup, they're a guilty pleasure without the guilt of being fried.
Truly an irresistible addition to any Mexican dinner spread!
7. Pico de Gallo
Pico de gallo's a must-try topping for molletes, with its flavorful and refreshing tomato dip. I love the kick of jalapenos mixed with zesty lime, sweet onions, and ripe tomatoes. It's chunkier than salsa, making each bite a delightful surprise.
The blend of sweet, spicy, and tangy flavors is just perfect! Trust me; once you try this on your molletes or any Mexican dish, there's no turning back.
8. Marranitos (Mexican Gingerbread Pigs)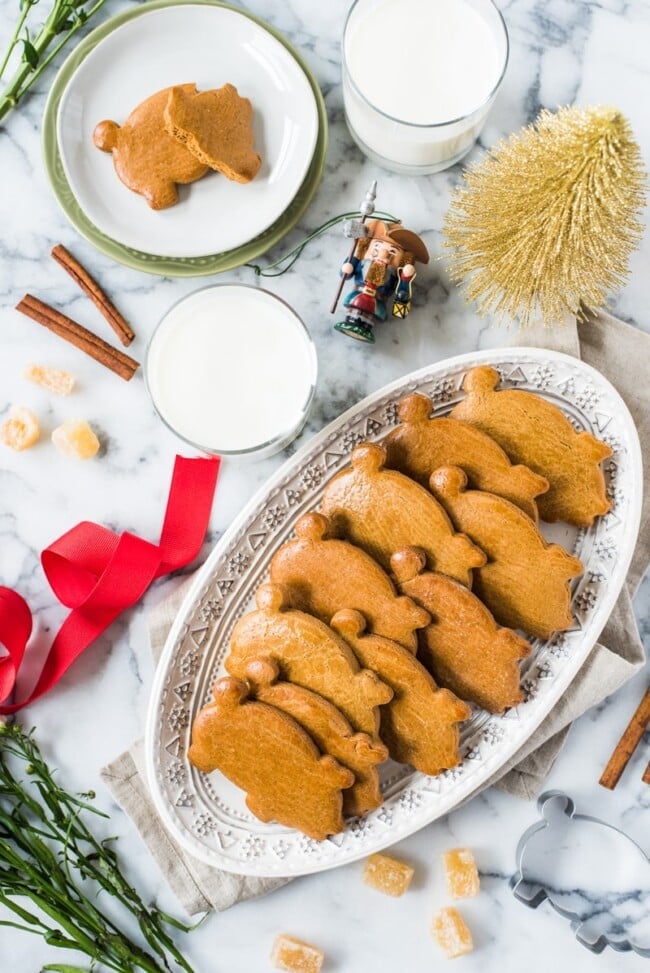 Marranitos are a delightful treat, offering a unique flavor that's somewhere between a cake and a cookie. I remember my first batch; they were dense yet not tough, sweetened perfectly with molasses.
Shaped like charming little pigs, these traditional Mexican sweet breads paired delightfully with milk or coffee. Making them at home brought back nostalgic memories of the Mexican bakeries from my childhood.
9. Easy Taco Pie
Having just relished the sweet Marranitos, let's now delve into the savory world with a fun dinner dish: Easy Taco Pie.
Picture this: your favorite taco flavors packed in a mess-free pie! It's like a cozy chicken pot pie, but with a Mexican twist. We'll use seasoned meat, corn, and cheese, all nestled under a golden cornbread crust. Genius isn't it?
10. Beef Tacos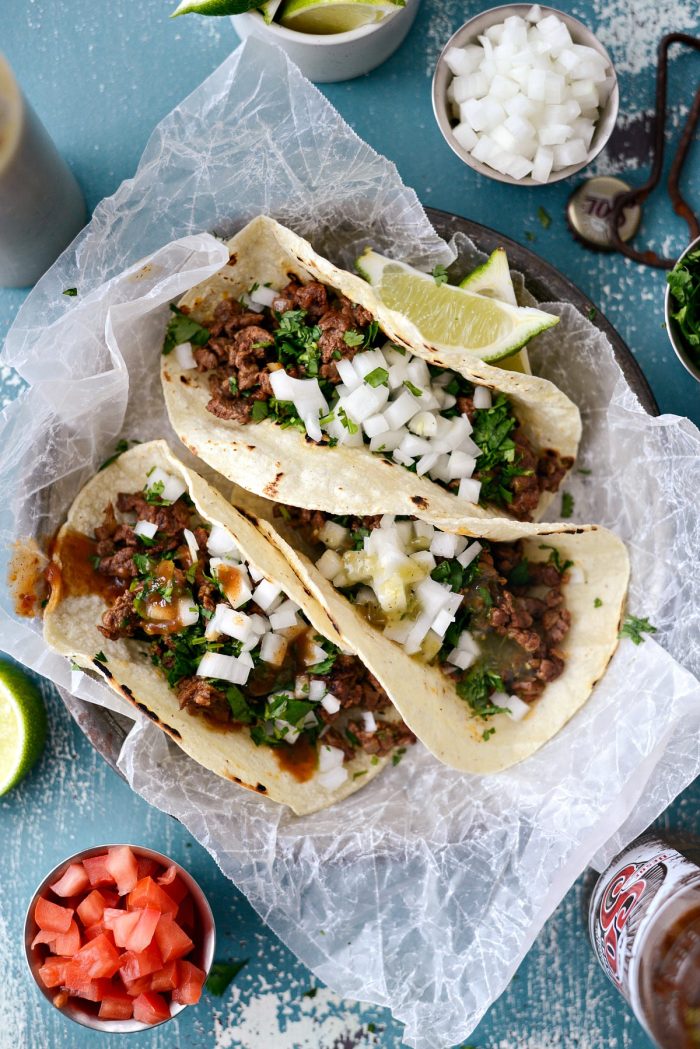 You're gonna love these beef tacos. They're ridiculously delicious and topped with guacamole, salsa, sour cream, and cheese.
When I make them for Taco Tuesday, my house smells amazing!
The skirt steak becomes fork-tender after slow cooking. It's an impressive but easy dish to whip up.
11. Mexican Fruit Cups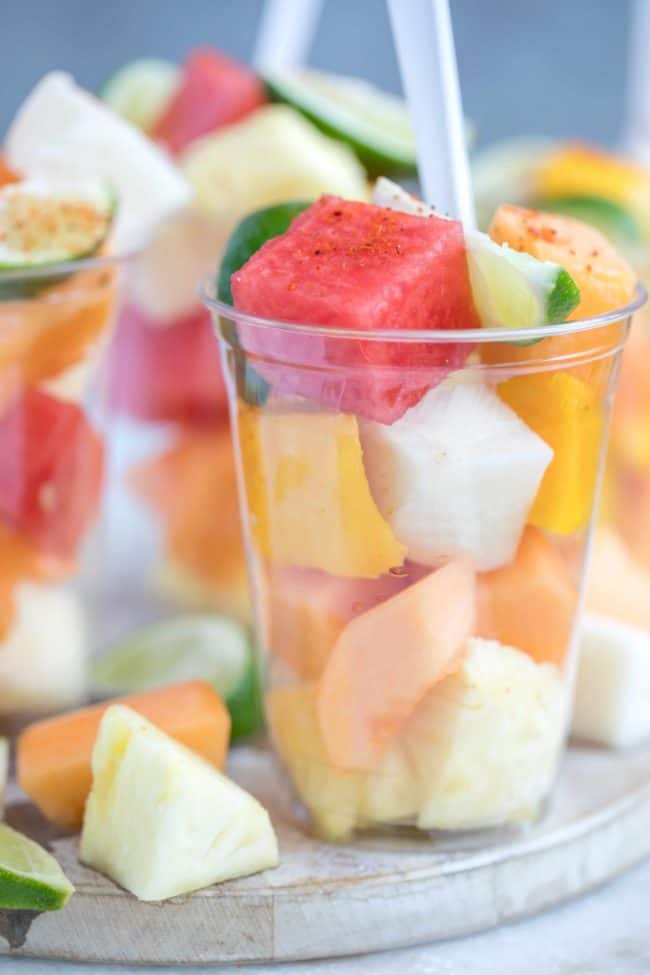 After those tantalizing tacos, it's time to freshen up your palate with a delightful fruit cup. Sprinkled with chile and dried lime juice, it's a sweet, refreshing treat you won't want to miss!
Simply chop up some pineapple, mangoes, watermelon, cantaloupe, and jicama. Sprinkle on the signature Mexican blend of chile, dried lime juice, and salt. Trust me, this is an authentic dessert or snack that'll wow your tastebuds!
12. Classic Margarita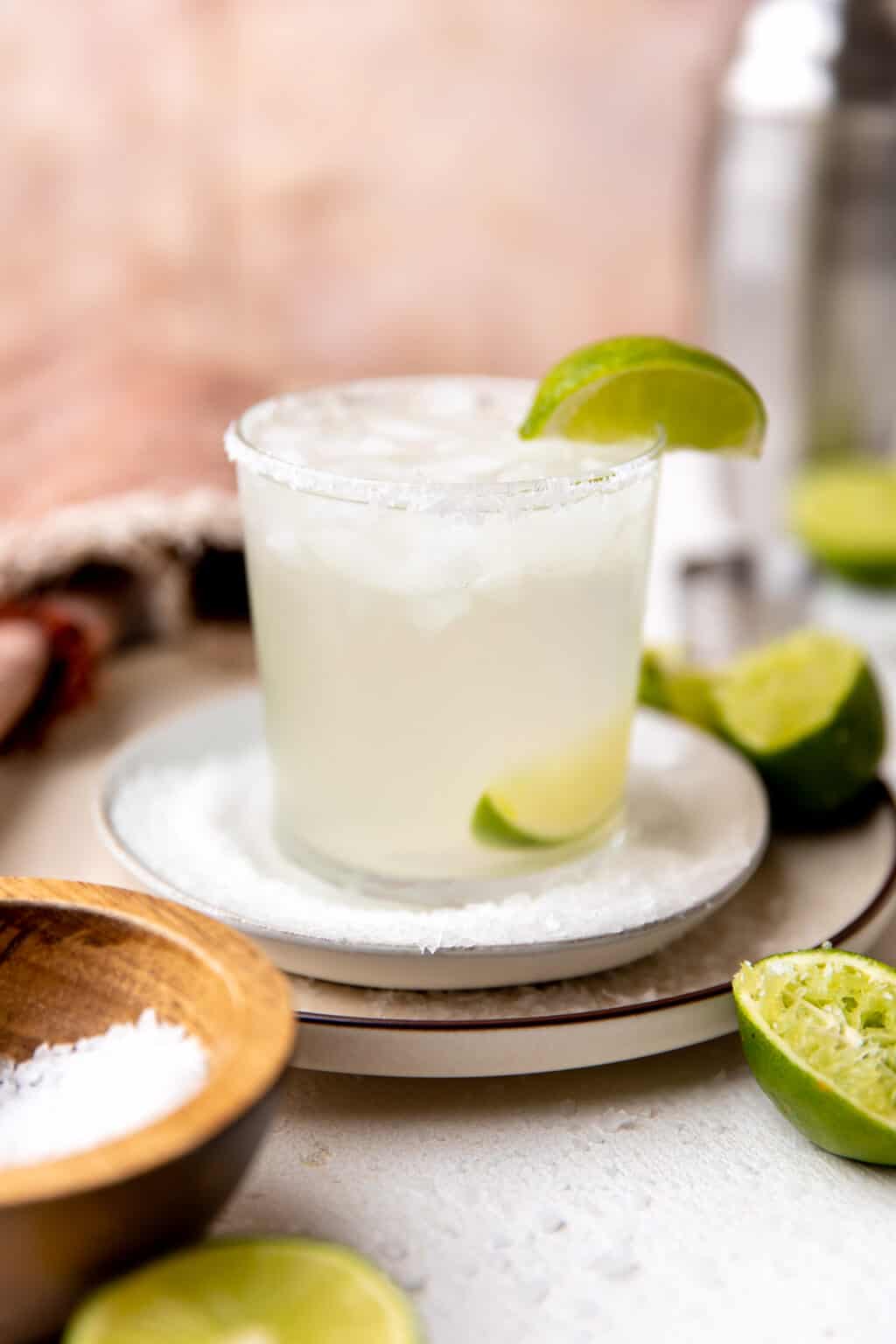 Let's now move on to the classic margarita, a sweet and tangy party drink that'll surely refresh your palate.
You'd love the harmony of lime juice, agave, and tequila swirling in a salt-rimmed glass. I vividly remember my first sip—it was like a fiesta in my mouth!
Here's an insider tip: always use fresh lime juice. Trust me, it makes all the difference!
13. Camarones a la Diablo
Camarones a la Diablo's not for the faint of heart due to its intense heat, but it's worth every fiery bite!
From its first sizzle in the pan, this spicy shrimp dish commands attention.
Paired with jasmine rice to temper the heat, it makes an unforgettable dinner.
Trust me, one bite into these succulent shrimp bathed in devilishly hot sauce and you'll be hooked!
14. Chicken Burritos
After whipping up a fiery batch of Camarones a la Diablo, I'm craving something a tad milder. Enter my 10-minute Chicken Burritos!
I prefer using shredded rotisserie chicken for its flavor and convenience. Layer it with mozzarella, avocado, cilantro – your choice really. A golden pan-fry later, you've got the perfect quick dinner option.
Easy Mexican recipes are truly lifesavers on busy nights!
15. Molletes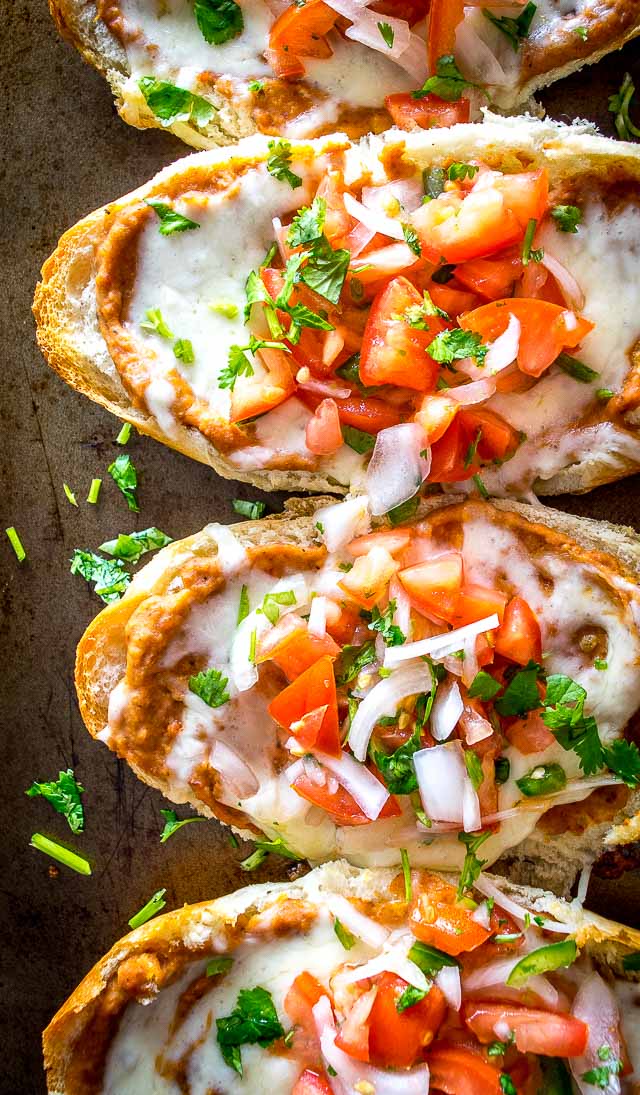 You're going to love the simplicity yet mind-blowing flavors of Molletes, an open-faced sandwich loaded with beans and cheese.
It's a popular Mexican treat that's easy to whip up.
Just toast some bolillos for that perfect crisp, slather them in smooth refried beans, sprinkle generously with melted cheese, and top it off with fresh pico de gallo.
Voila! Your mouth-watering Molletes are ready to serve!
16. Huevos Rancheros
After making molletes, let's switch gears to another Mexican classic: Huevos Rancheros.
Imagine a sunny morning with a plate of crispy tortillas topped with vibrant salsa, hearty refried beans, creamy guacamole, and perfectly fried eggs.
It's colorful, savory, and surprisingly easy to whip up!
Add cheese or extra salsa if you like.
17. Elotes
Now, let's dive into the world of elotes, an incredible street food where grilled corn on the cob gets a fantastic makeover with toppings like mayo, sour cream, chile, cheese and lime.
Picture yourself biting into this delightful concoction — crunchy kernels bursting with sweet juices against the backdrop of creamy mayo and tangy lime.
Each bite is a symphony of flavors that leaves you craving for more!
18. Ground Beef Tacos
Switching gears, let's talk about ground beef tacos. They're full of perfectly seasoned beef, onions, and peppers, all wrapped in a warm tortilla.
I remember my first time making them; the aroma took over my kitchen. The vibrant colors were a feast for the eyes, while the rich flavors and textures made every bite unforgettable – truly an emblem of Mexican cuisine!
19. Easy Mexican Ground Beef
Let's delve into the art of preparing perfectly seasoned ground beef that'll surely rival any Mexican restaurant in terms of flavor.
First, I sauté garlic and onions until golden brown. Then I add tomatoes, cilantro, and ground beef into the pan. The aroma is tantalizing!
Simmering it slow and steady ensures a mouthwatering result. It's simple yet endlessly delicious – homemade cooking at its finest!
20. Salsa
Pairing that ground beef with a homemade salsa can truly elevate your meal. It combines the robust flavors of the meat with the sweet and spicy tang of the sauce. It's simple. Just take ripe tomatoes, crisp onions, and fresh cilantro.
Chop 'em up, mix together, add a squeeze of lime for zing! Voila! Your very own homemade salsa. Trust me, it's way better than store-bought.
21. Horchata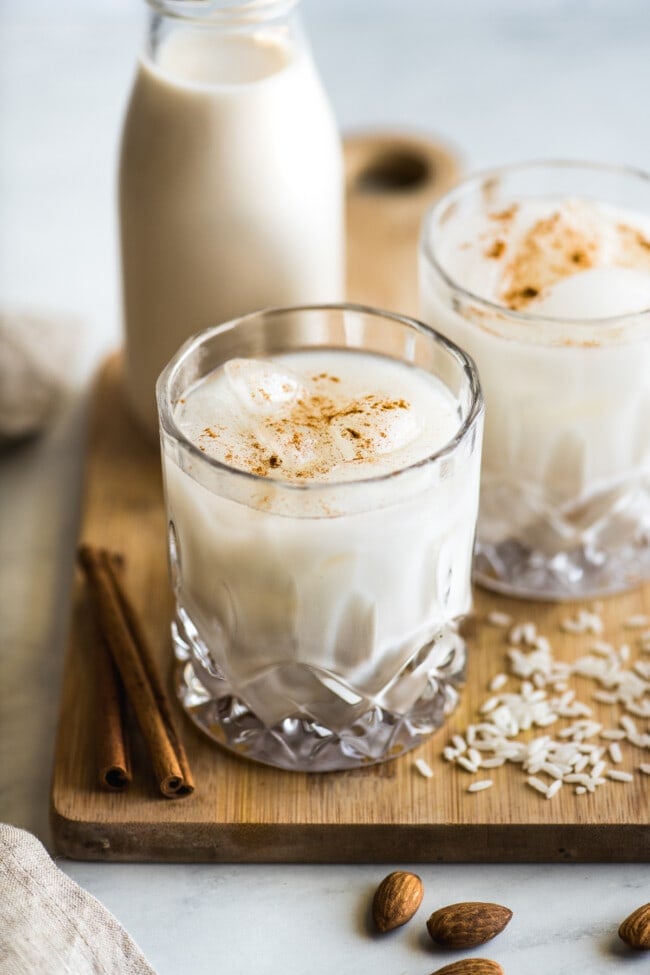 You're gonna love making a refreshing horchata. It's a creamy beverage flavored with almonds and cinnamon, just perfect for cooling down on those hot summer days.
The process is pretty easy. Soak the rice overnight, blend with water and strain. Add almond milk, sugar, and cinnamon to taste.
Its sweet, unique flavor will transport you right to Mexico without leaving your kitchen!
22. Refried Beans
Don't underestimate the flavor punch of homemade refried beans; they're a hearty addition that can round out any meal.
I love crafting them from scratch, simmering pinto beans until tender.
Mashing them with a bit of their own broth, then frying in lard gives an unbeatable texture and taste.
Topping off with a runny fried egg just elevates it to heavenly!
23. Migas
Moving on to migas, it's a breakfast dish you'll fall in love with. It's simply corn tortillas topped with scrambled eggs. Just fry the tortillas until crispy, scramble your eggs lightly, and layer them atop. Make it yours with a dollop of guacamole or salsa, maybe a sprinkle of cheese.
I assure you, each bite is an explosion of classic Mexican flavors that'll keep you coming back for more!
24. Mexican Wedding Cookies
Let's switch gears to wedding cookies, a treat that's not just for nuptials but any time you're in the mood for something buttery and nutty.
I first fell for these crumbly delights at my cousin's wedding. Enhanced with crushed pecans, they melt in your mouth! Love at first bite is real, folks.
Next up: making them myself using an easy recipe I found – wish me luck!