Breakfast is the most important meal of the day, but it can also be the most challenging for those with dietary restrictions. As a gluten-free home chef, I'm always seeking out delicious morning recipes that are safe for gluten-free eaters.
In this roundup, I'm sharing 26 incredible gluten-free breakfast options bursting with flavor. From peanut butter smoothies to fluffy waffles, there's something for every mood and appetite.
I've done the testing for you and collected recipes that will energize your mornings and satisfy any craving, no gluten required.
26 Gluten-Free Breakfast
1. Peanut Butter Banana Smoothie
Who doesn't love the combination of peanut butter and banana? When they come together in a smoothie, the result is incredibly delicious. This thick, creamy, and tasty smoothie is easy to make, taking only 5 minutes. Additionally, it's gluten-free and nutritious.
To make this 5-minute smoothie, simply combine 1 frozen banana, 1 tablespoon of peanut butter, 1 cup of milk of choice, and a handful of ice in a blender.
Blend until smooth and creamy. For extra richness, add an additional tablespoon of peanut butter. Top with more peanut butter or sliced bananas if desired.
The peanut butter provides creaminess and protein, while the banana adds natural sweetness. The end result is a satisfying gluten-free smoothie that makes a quick, healthy breakfast.
2. Gluten-Free Cinnamon Rolls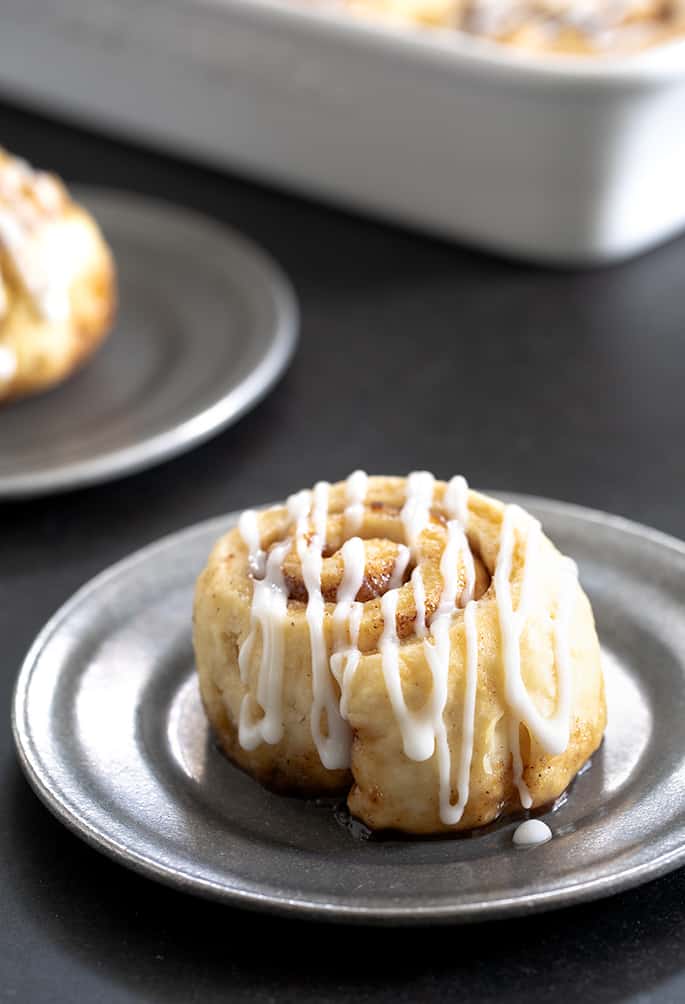 Warm, ooey-gooey cinnamon rolls with that sweet cinnamon aroma are impossible to resist. I simply can't get enough of them! Luckily, there's a gluten-free cinnamon roll recipe so I can enjoy these irresistible treats.
These gluten-free cinnamon rolls are just as delicious as traditional cinnamon rolls. With the availability of gluten-free all-purpose flour blends, it's easy to adapt recipes.
The dough comes together easily and rolls out smoothly. Fill the dough with brown sugar, cinnamon, and butter. Roll it up, slice, and bake until golden brown.
Drizzle with a cream cheese frosting for extra decadence. The heavenly aroma of baking cinnamon rolls will fill your kitchen. Enjoy these mouthwatering gluten-free cinnamon rolls for weekend breakfasts.
3. Almond Flour Carrot Cake Scones
Whether you call them carrot cake slices or scones, these treats are downright delicious. They are gluten-free, low in carbs, and made with almond flour for a moist, buttery, and nutty texture.
These scones are described as a hybrid between a scone and a muffin in terms of texture. Ingredients include shredded carrots, coconut flakes, walnuts, a hint of orange zest, cinnamon, and nutmeg.
An optional glaze with powdered sugar and lemon juice can be drizzled over the scones for extra sweetness. Those with a craving for carrot cake will certainly appreciate these tasty almond flour scones at breakfast time.
4. Smoked Salmon Scrambled Eggs
Scrambled eggs combined with smoked salmon may seem like an unexpected pairing, but it's actually a delicious breakfast idea.
The combination of the rich, creamy scrambled eggs and the salty, smoky salmon is surprisingly impressive.
Simply cook the eggs until rich and creamy in an oil-coated skillet. Flake in smoked salmon slices and gently fold together until warmed through.
The smoked salmon provides the perfect salty, smoky contrast to the velvety eggs, creating a wonderfully balanced and satisfying breakfast.
5. Chia Pudding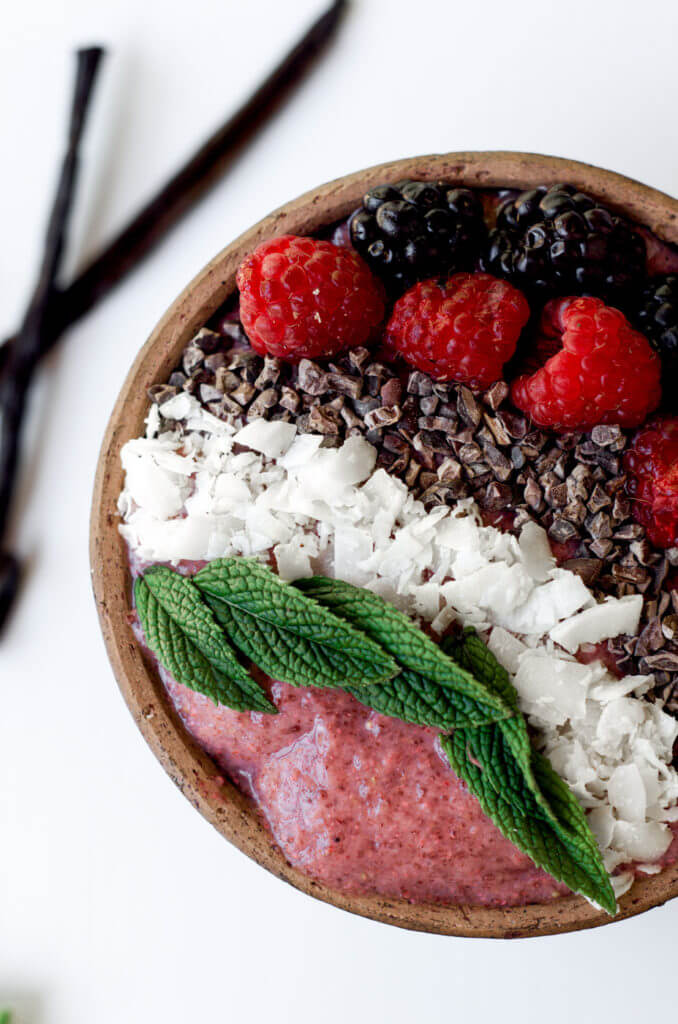 Chia pudding makes for a great dessert-like breakfast. This no-cook chia pudding recipe combines chia seeds, almond milk, sliced strawberries, and maple syrup.
The chia seeds absorb the liquid and take on a thick, creamy, pudding-like texture.
The result is a pink chia pudding flecked with chia seeds. It can be topped with additional fruit like blueberries or bananas, shaved chocolate, shredded coconut, or anything you please. For an even thicker pudding, chill it overnight in the fridge to let it fully set.
With protein from the chia seeds and fruit for natural sweetness, this chia pudding is a nutritious and delicious way to start the day.
6. Gluten-Free Blueberry Muffins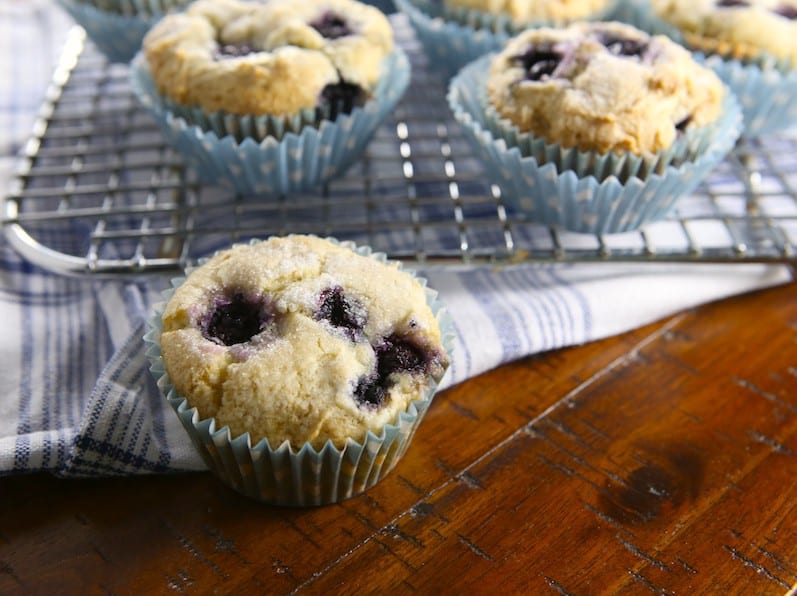 These gluten-free blueberry muffins are described as dense yet mysteriously light and airy at the same time. I encourage you to try them yourself to experience this paradoxical texture combination.
The muffins are bursting with juicy fresh blueberries, but you could easily customize them with a different berry or mix-ins like chocolate chips or nuts. You can even use frozen blueberries instead of fresh.
Simply mix up a batch of these easy muffins on the weekend to grab for quick breakfasts throughout the week. Their intriguing dense-yet-airy texture makes them a must-try.
7. Mixed Berry Smoothie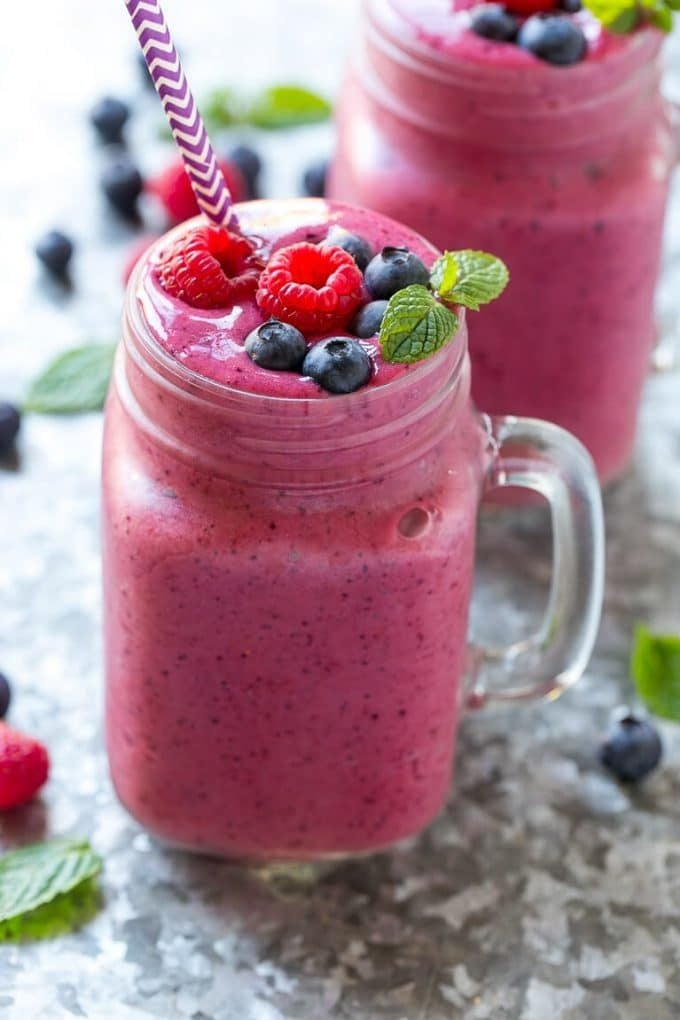 Smoothies make an easy breakfast, and this mixed berry smoothie is a gluten-free winner. Combining banana, Greek yogurt, and frozen mixed berries, it's a versatile smoothie base that allows you to use whatever fruit you have on hand.
Described as sweet, thick, creamy, and with a taste similar to a nutritious milkshake, this smoothie is easy to whip up in a blender.
The Greek yogurt provides protein to keep you full and the berries add a sweet, fruity flavor burst. Smoothies are such a flexible breakfast option.
8. Acai Bowl
Acai berries are nutritional superstars. These deep purple fruits come from acai palm trees in South America and are rich in antioxidants and superior nutrition compared to other berries. Their flavor is often described as a mix of chocolate and berries.
This acai bowl combines pureed acai berries with blueberries, strawberries, bananas, and your choice of toppings like honey, chia seeds, coconut flakes, or granola. It makes for a deliciously wholesome, antioxidant-rich breakfast.
9. Fruit and Yogurt Parfaits
The fruit and yogurt parfait is a healthier alternative to ice cream that still satisfies a sweet tooth. Described as thick, creamy, and fruity, it's made by layering oats, chia seeds, milk of choice, and frozen fruits in jars.
Suitable for making ahead and enjoying on busy mornings, these parfaits aren't just for breakfast. Their versatility and long shelf life when stored in the fridge make them an anytime treat.
Their simple ingredients and endless flavor combinations make them an easy breakfast go-to.
10. Gluten-Free Bread
Finding good gluten-free bread can be a challenge, so making it at home is the best solution. This easy recipe for a gluten-free sandwich bread yields excellent results.
The bread is described as soft and moist with a texture quite similar to regular sandwich bread, not crumbly or dense. A bonus is that it's dairy-free as well as gluten-free. With the right blend of flours and starches, it's possible to create a tasty gluten-free bread.
This bread makes sandwich-making easy again. Simply mix up a batch on the weekend so you have gluten-free bread ready when breakfast hunger strikes.
11. Hash Brown Casserole
A hash brown casserole is described as tasting even better than crispy hash browns.
Loaded with melted Monterey Jack cheese and a creamy topping, this casserole promises layers of scrumptious, hearty, gooey goodness.
To make this irresistible casserole, simply mix shredded potatoes, cream, butter, cheese, onions, salt, and pepper. Transfer to a baking dish, top with crushed cornflakes, and bake until bubbly and golden.
One bite will have you swooning over its intense flavors and decadent creaminess. This satisfying casserole makes weekend brunches extra special.
12. Muesli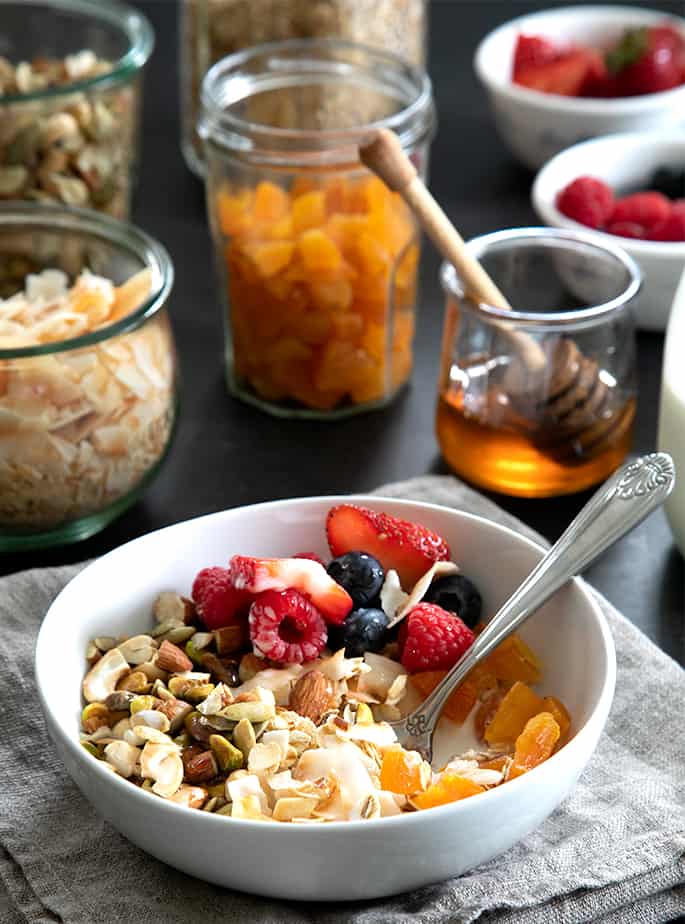 Here's a delicious recipe for homemade muesli packed with nuts, seeds, and oats. Toast almonds, pistachios, cashews along with pumpkin seeds, hemp seeds, rolled oats and coconut chips.
Serve the muesli with yogurt or milk, dried apricots, fresh berries, and a drizzle of honey for a tasty, crunchy breakfast treat.
Homemade muesli allows you to control the ingredients, avoiding added sugars. It also has superior flavor and texture compared to store-bought varieties. This nutty, seedy muesli is a great gluten-free breakfast.
13. Gluten-Free Banana Muffins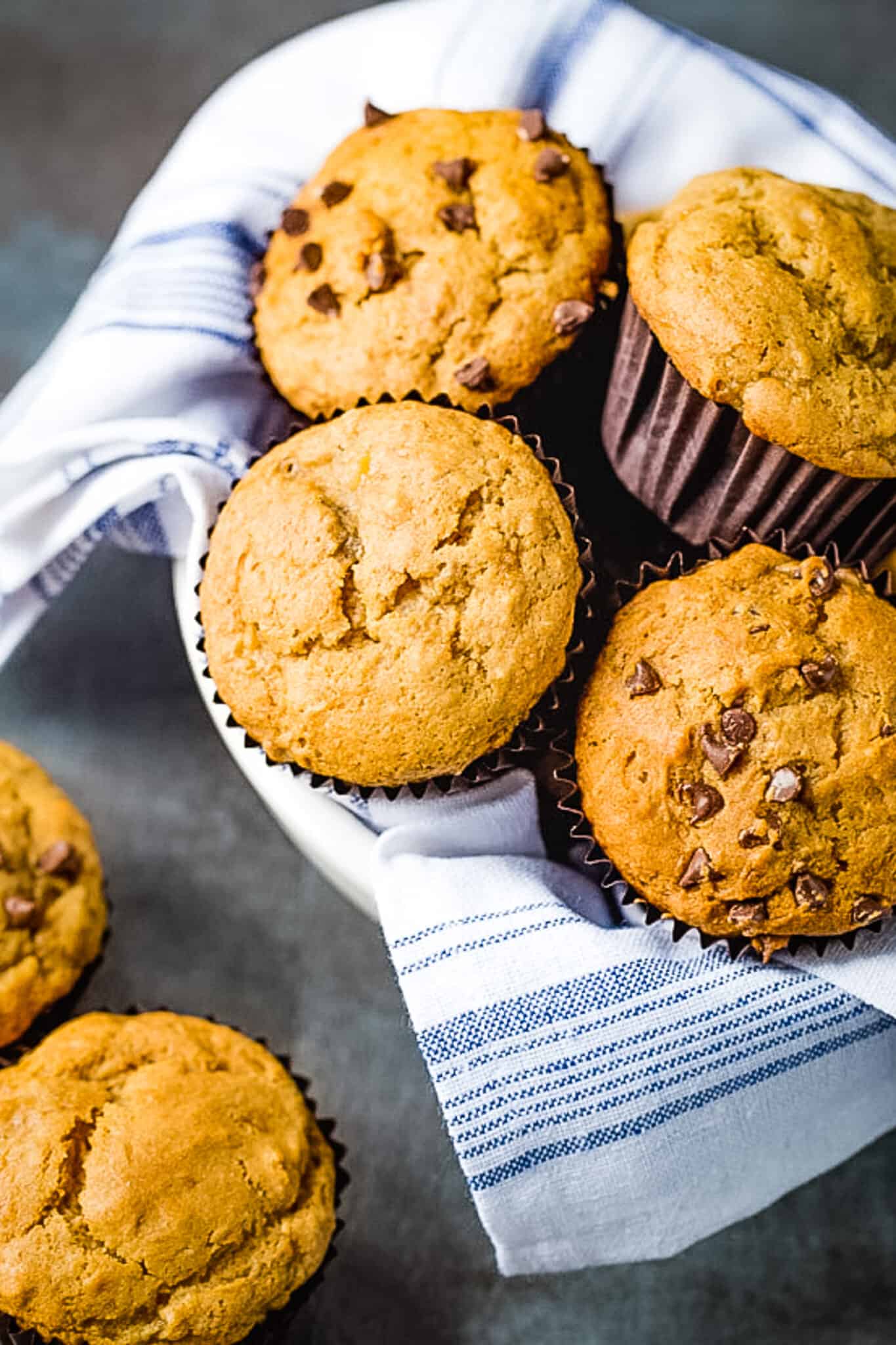 These banana muffins get a perfect 12/10 rating for both flavor and texture. They're incredibly soft, moist, and bursting with sweet banana flavor – reminiscent of banana bread but in convenient, grab-and-go muffin sizes.
Simply mix up a batch of this easy 15-minute muffin recipe. For extra richness, add chocolate chips, walnuts, or pecans. The banana flavor really shines through for the ultimate gluten-free breakfast muffin.
14. Peanut Butter Overnight Oats
If you're not already a fan of overnight oats, let me convince you. The idea behind overnight oats is genius – quick prep and no need to constantly stir a pot on the stove.
Simply mix together oats, milk, yogurt, peanut butter, and toppings in a mason jar. Refrigerate overnight, and wake up to a thick, creamy, protein-packed breakfast.
The oats soften and absorb the flavors as they sit. The result is rich, tasty peanut butter overnight oats in a cute mason jar, ready to grab and devour.
They're super satisfying and much better than any store-bought instant oatmeal.
15. Gluten-Free Baked Oatmeal
At first glance, baked oatmeal may not seem that enticing. But don't let looks deceive you – this baked oatmeal is surprisingly delicious.
Made with sweet raisins, dates, and crunchy nuts, it has a soft and chewy texture.
This baked oatmeal keeps well in the fridge, so you can easily double the recipe and have a batch ready for easy breakfasts all week.
If you're craving a cozier, heartier oatmeal, this gluten-free baked oatmeal is a must-try.
16. Gluten-Free Banana Bread
Freshly baked banana bread is one of life's simple pleasures. The sweet banana flavor and moist texture is simply amazing.
As it bakes, your kitchen fills with an incredible aroma that makes waiting to slice into it an exercise in patience.
This easy banana bread recipe is gluten-free to boot. However, resist slicing into the loaf hot from the oven, no matter how tempting the aroma. Let it cool completely first, about 1 hour.
This crucial step allows the bread to fully set so it doesn't crumble apart when slicing. The wait is difficult, but so worth it for perfect slices of moist gluten-free banana bread.
17. Coconut Flour Pancakes
Coconut flour is a great gluten-free, low-carb flour option for making pancakes. Compared to regular flour, coconut flour is lower in calories, higher in fiber and protein, and free of gluten.
These coconut flour pancakes are light and fluffy, without the digestive issues sometimes caused by regular flour. One important tip when baking with coconut flour – it's more absorbent than regular flour, so the batter needs extra liquid.
But the resulting tall, fluffy, gluten-free pancakes are well worth the adjustment. Top them off with maple syrup and fresh fruit for a delicious weekend breakfast.
18. Hash Browns
Crispy hash browns can be easily made at home with just 3 ingredients – shredded potatoes, salt, and water.
It's surprising how delicious simple hash browns can be. Simply squeeze out excess moisture from the shredded potatoes and fry them up in oil until browned and crispy.
Skip the restaurant and enjoy diner-style hash browns from your own kitchen. Customize them by adding any extra vegetables or seasonings you like.
19. Oatmeal Breakfast Bars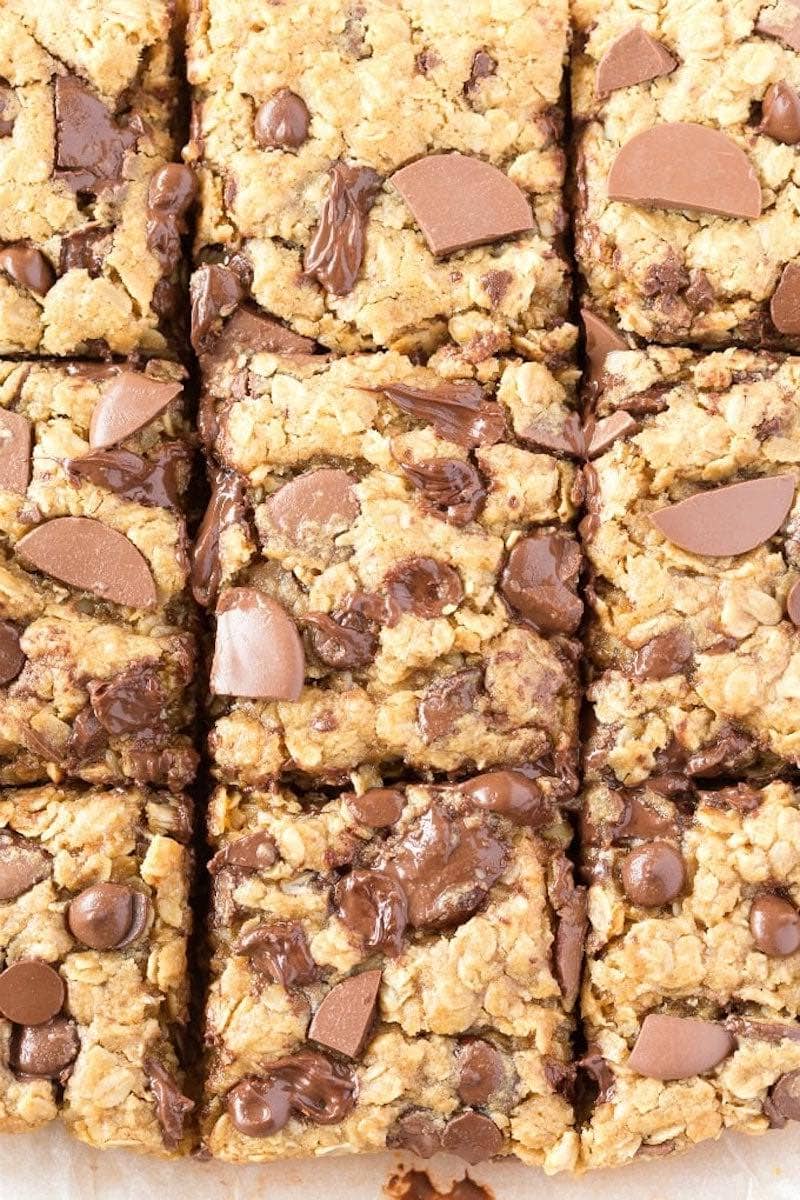 With just 3 ingredients, these tasty oatmeal breakfast bars come together quickly. Combining peanut butter, banana, and oats, they're described as having a fantastic flavor reminiscent of banana bread with a hint of peanut butter.
The combination of banana and peanut butter is always a winner. Simply mash bananas and peanut butter together, stir in oats, and bake.
These delicious bars are ready to devour in just 15 minutes for a fast, easy, gluten-free breakfast on the go.
20. Shakshuka
Shakshuka is a North African breakfast dish that is gluten-free, vegetarian, and incredible. Eggs are poached in a rich, chunky tomato sauce with peppers and spices. The sauce perfectly complements the soft cooked eggs.
Visually, shakshuka is stunning, with vibrant red tomato sauce and bright golden eggs. And the flavor will have you quickly falling in love.
The combination of protein from the eggs and carbs from the tomato sauce is nutritious and satisfying. This shakshuka is an easy recipe sure to become a breakfast favorite.
21. Gluten-Free Blueberry Scones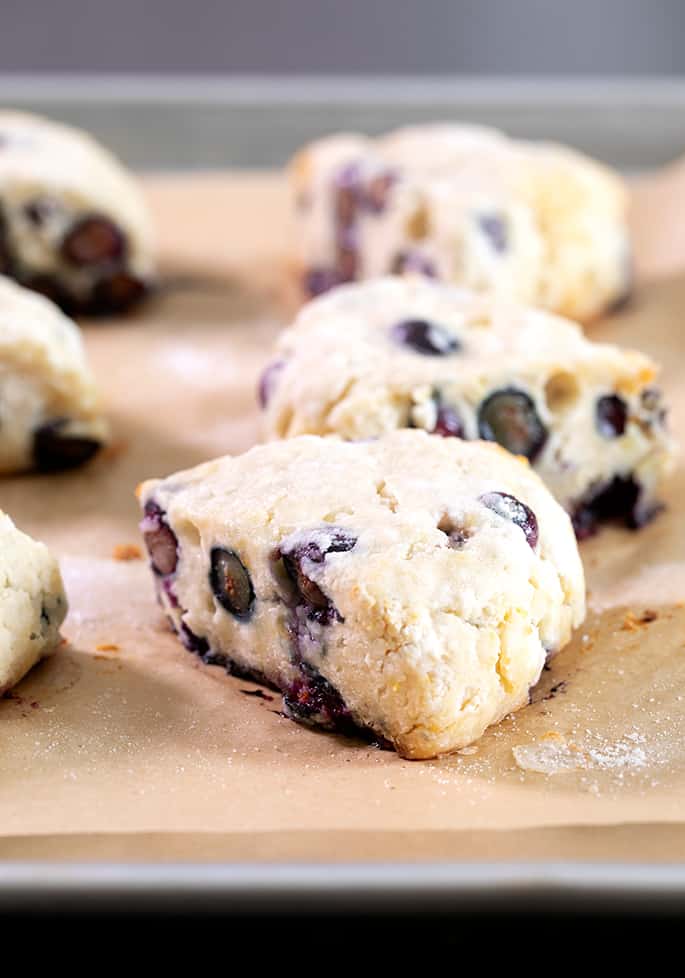 These gluten-free blueberry scones are perfect for a fancy weekend breakfast. Their tender and flaky interior is loaded with juicy, sweet blueberries and topped with a subtly crispy sugar topping.
Simply mix the scone dough, gently fold in blueberries, shape into triangles, and sprinkle with course sugar before baking.
Eat the scones plain or with butter, honey, or jam. However you enjoy them, these gluten-free blueberry scones make breakfast feel extra special.
22. Gluten-Free Breakfast Cookies
Why not start your mornings by baking up a batch of cookies? These gluten-free breakfast cookies combine peanut butter, mashed banana, agave nectar, flaxseed, and almonds. Described as ridiculously amazing, they pack a medley of flavors into each bite.
These soft, hearty cookies make for a satisfying breakfast or snack that just happens to be gluten-free.
Their combination of natural sweetness and light nuttiness from the peanut butter and almonds is simply terrific. Wake up to these yummy cookies and fuel your day the delicious way.
23. Huevos Rancheros
Huevos rancheros is a Mexican egg breakfast bursting with flavor. It features fried eggs served over lightly fried corn tortillas topped with salsa.
Visually, the dish is very appealing with its contrast of bright red salsa and sunny yellow fried eggs. And the combination of ingredients packs a tasty punch.
The eggs provide protein, the tortillas offer carbs, and the salsa incorporates vegetables.
This easy huevos rancheros recipe comes together quickly for a fast, gluten-free breakfast that will energize your day. Enjoy it with a side of refried beans and coffee.
24. Gluten-Free Breakfast Pizza
Forget regular pizza – this creative breakfast pizza with a hash brown crust is way better. Simply shred potatoes and press them into a pan to create a crispy crust.
Top with scrambled eggs, cheese, bacon, peppers – anything you love!
The crispy potato crust makes this dish extra tasty. And you can customize your toppings to suit your preferences.
Want something spicy? Add jalapeños. Prefer veggies? Try spinach and tomatoes. The options are endless with this fun breakfast pizza idea.
25. Granola
Rather than buying granola, make your own for maximized freshness and flavor. With a simple one-bowl recipe, homemade granola is easy to whip up.
Toss together your choice of whole grains and nuts along with dried fruit, seeds, oil, and natural sweeteners like honey or maple syrup.
The result is nutritious granola that's low in sugar and calories compared to store-bought kinds. You control the ingredients so it's full of whole grains, healthy fats, and real food. Homemade granola makes breakfast feel extra wholesome.
26. Gluten-Free Waffles
Waffles beat pancakes any day in my book. I'm especially fond of these easy gluten-free Belgian waffles. They're crispy on the outside and fluffy on the inside – exactly what delicious waffles should be.
Made with a blend of flours like oat flour, tapioca starch, and almond flour, these waffles are gluten-free yet taste just as good as regular waffles.
Simply mix up the batter, pour into a hot waffle iron, and enjoy with your favorite toppings. Maple syrup pairs perfectly for a top-rated weekend breakfast.