Ground chicken is an extremely versatile ingredient that can be used in a wide variety of dishes. It's quick to cook, budget-friendly, and appeals to even the pickiest of eaters. From sloppy joes to meatballs, burgers to burritos, the possibilities are endless when cooking with ground chicken.
In this roundup, I'm sharing 30 of my favorite ground chicken recipes that will quickly become weekly staples. They're easy enough for busy weeknights but satisfying enough for company. Let's get cooking!
1. BBQ Chicken Sloppy Joes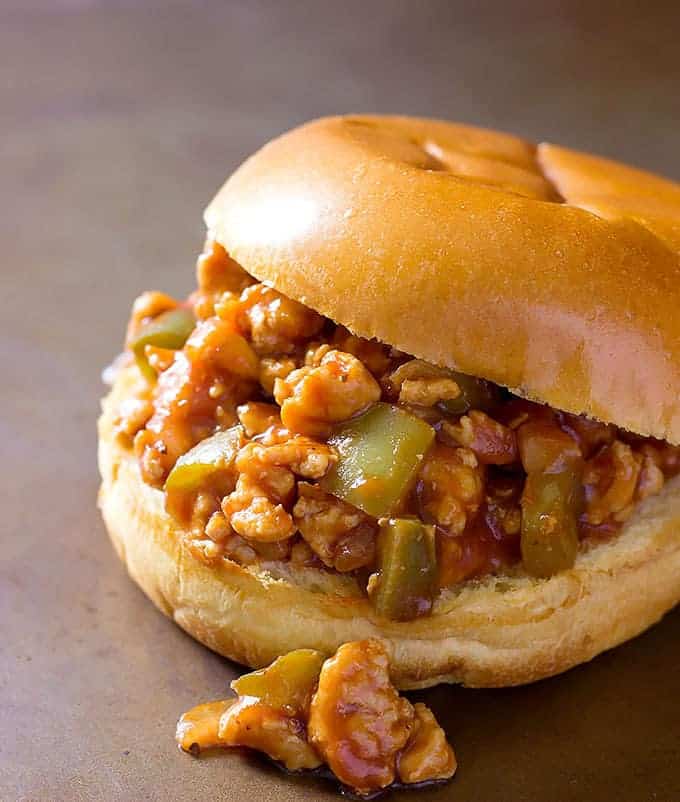 Kids love sloppy joes, and this recipe puts a fun spin on the classic by using ground chicken instead of beef. Chopped bell peppers add flavor, color, and some extra veggies.
The sweet and tangy barbecue-style sauce makes these sloppy joes a family favorite. Serve on buns or over rice for an easy weeknight dinner.
2. Sticky Ginger Sesame Chicken Meatballs
These Asian-inspired chicken meatballs are sticky, sweet, and gingery. Ground chicken is combined with minced ginger, scallions, garlic, and spices then coated in a homemade pomegranate hoisin sauce.
Baked until caramelized and sticky then served over rice. They make a great appetizer or meal all on their own.
3. Chicken Egg Rolls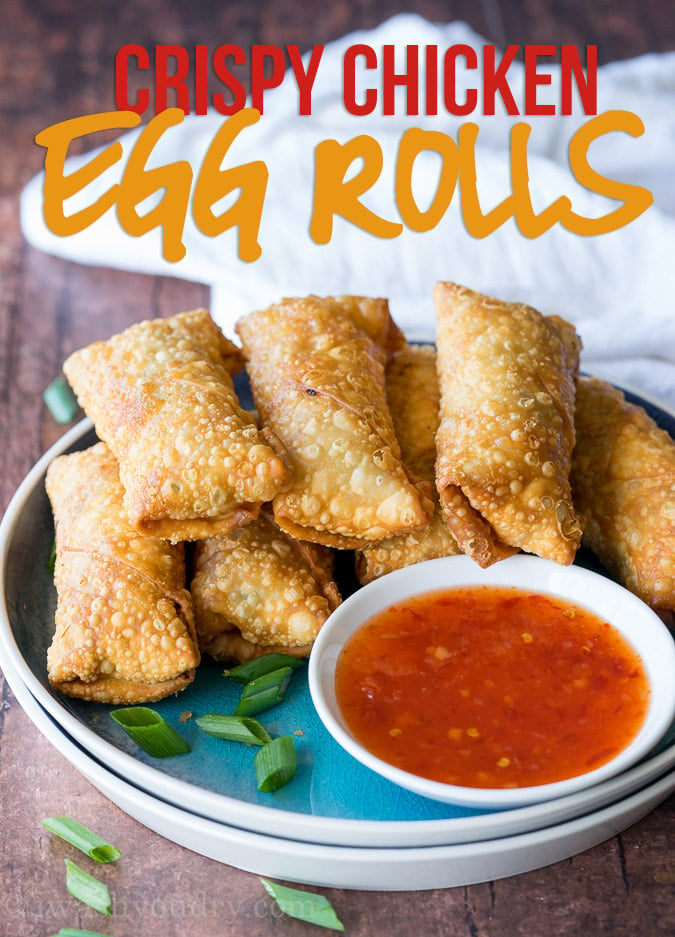 Skip the greasy takeout and make these delicious homemade egg rolls instead. Thinly sliced cabbage and carrot give these crispy rolls tons of crunch, while ground chicken provides protein.
Fry up a batch then serve with chili sauce for dipping. They're perfect as an appetizer or light meal.
4. Chicken Avocado Burger
These chicken burgers are taken over the top with creamy avocado. The ground chicken patties are infused with minced onion, garlic, cumin, and chipotle pepper.
Topped with both sliced avocado and avocado sauce, the burgers have a rich, smooth texture and lots of flavor. Served on a toasted bun, they make a satisfying meal.
5. Chicken Lettuce Wraps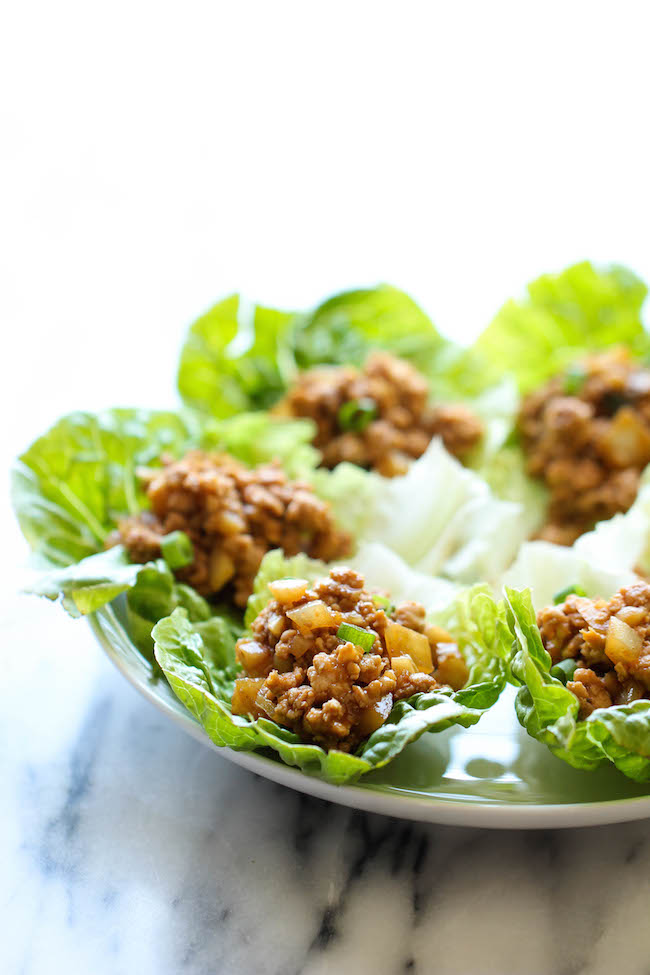 Lettuce wraps make for a fresh, lighter meal that's still packed with protein thanks to the ground chicken. It's sautéed with garlic, ginger, and soy sauce for tons of flavor.
Wrapped up with carrots, bell pepper, and scallion in crisp lettuce leaves and finished with hoisin and chili sauce.
They come together in just 20 minutes for a healthy weeknight dinner the whole family loves.
6. Chicken Parmesan Pasta
Craving chicken parmesan but short on time? This speedy one-pot pasta skips lengthy prep and delivers big flavor fast.
Ground chicken is sautéed with onion and herbs then tossed with pasta, marinara sauce, and plenty of melty mozzarella.
It has the cheesy satisfaction of chicken parm in under 30 minutes.
7. Chicken Chili with White Beans
This hearty chicken chili is made completely from scratch. Ground chicken provides a lean base while beans add protein and fiber. Diced tomatoes, chili powder, cumin, and smoked paprika build layers of flavor.
Topped with avocado, cilantro, and lime juice for a fresh finish. It's healthy, comforting, and endlessly customizable.
8. Chicken Cottage Pie
Cottage pie gets a lighter, chicken-centric twist in this recipe. Ground chicken and vegetables like peas, carrots, and corn make up the base while mashed sweet potatoes provide the topping.
It's comforting but better-for-you, providing a nutritious meal the whole family will love.
9. Chicken Burgers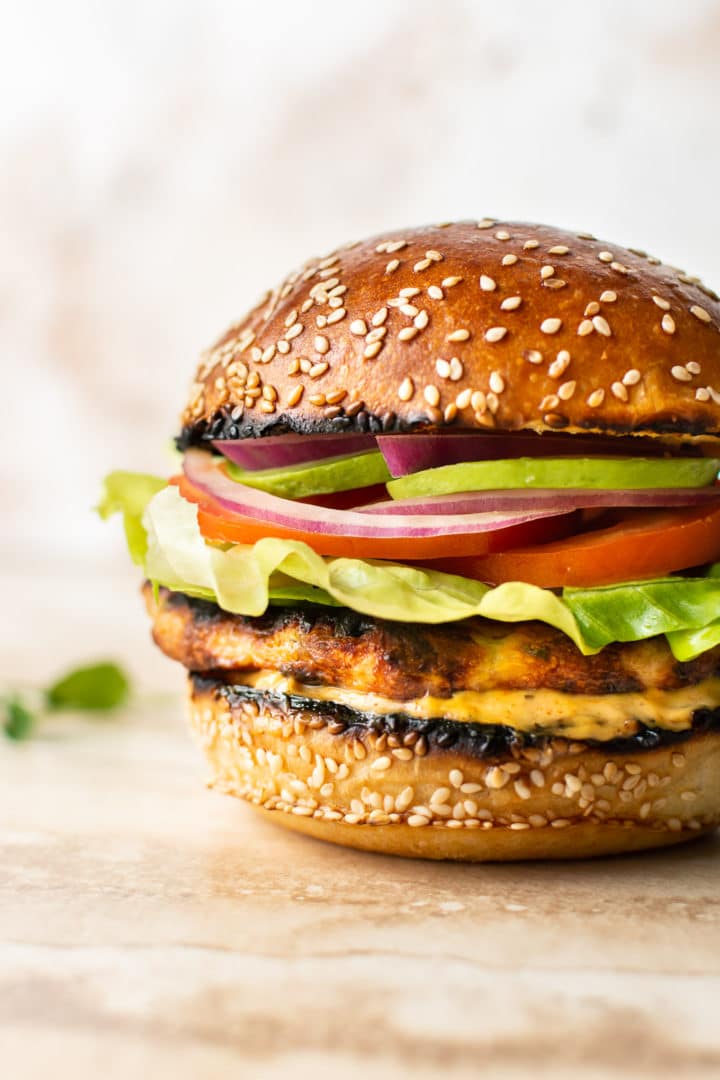 Swap out beef for juicy, flavorful ground chicken patties. These easy burgers are mixed with Worcestershire sauce, garlic, and herbs for tons of flavor.
For extra indulgence, top them with crispy bacon, melty cheddar, and your favorite condiments. They're simple to throw together and make a satisfying, protein-packed meal.
10. Chicken Meatloaf
Homemade meatloaf doesn't get easier than this. Ground chicken is combined with breadcrumbs, egg, and herbs like parsley, oregano, and basil for tons of flavor.
The loaf is wrapped in bacon for indulgence then baked until cooked through. It makes for a hearty, comforting family dinner perfect for chilly nights.
11. Chicken Empanadas
Savory, hand-held chicken empanadas are the ultimate party appetizer. Flaky dough pockets are stuffed with juicy ground chicken, cheese, onion, garlic, and spices.
Baked until golden brown, these little pies are crunchy on the outside while hot, melty cheese and chicken ooze from the inside. Serve with chimichurri or hot sauce for dipping.
12. Italian Stuffed Peppers
Chicken and cheese stuffed bell peppers are totally customizable and perfect for easy meal prep. Ground chicken, tomato sauce, mozzarella, and Italian seasoning fill vitamin C-rich peppers.
Bake them up at the beginning of the week then store in the fridge to reheat for healthy lunches or dinners on the go.
13. Chicken Parmesan Meatball Skillet
This one-pan chicken parm casserole has all the flavors of classic chicken parmesan in easy skillet form. Baked chicken meatballs, marinara sauce, and mozzarella combine for saucy, cheesy comfort food.
It's quick enough for a weeknight but satisfying enough for company. Serve over pasta, rice, or with crusty bread for sopping up the tasty sauce.
14. Ground Chicken Tacos
Kids will devour these easy, flavor-packed chicken tacos. Lean ground chicken is spiced up with chili powder, cumin, and garlic powder for taco-perfect seasoning.
Piled high with all their favorite toppings like lettuce, tomato, cheese, and salsa. The spicy meat and crunchy shells make this a fun meal for the whole family to build their own tacos.
15. Asian Ground Chicken Noodles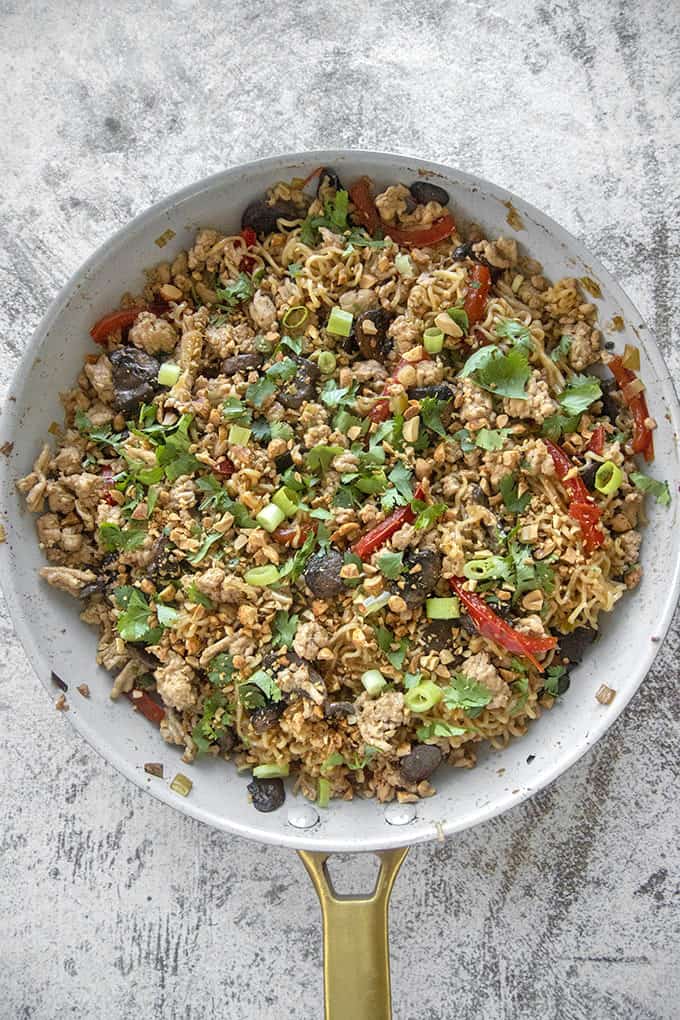 Recreate your favorite takeout flavors at home with this easy ground chicken noodle bowl. Chicken is sautéed with hoisin, soy sauce, ginger, and garlic for tons of flavor.
Toasted sesame oil gives it authentic Asian essence. Served over ramen noodles and finished with scallions. A healthier, homemade version of restaurant favorites.
16. Chicken Burrito Bowls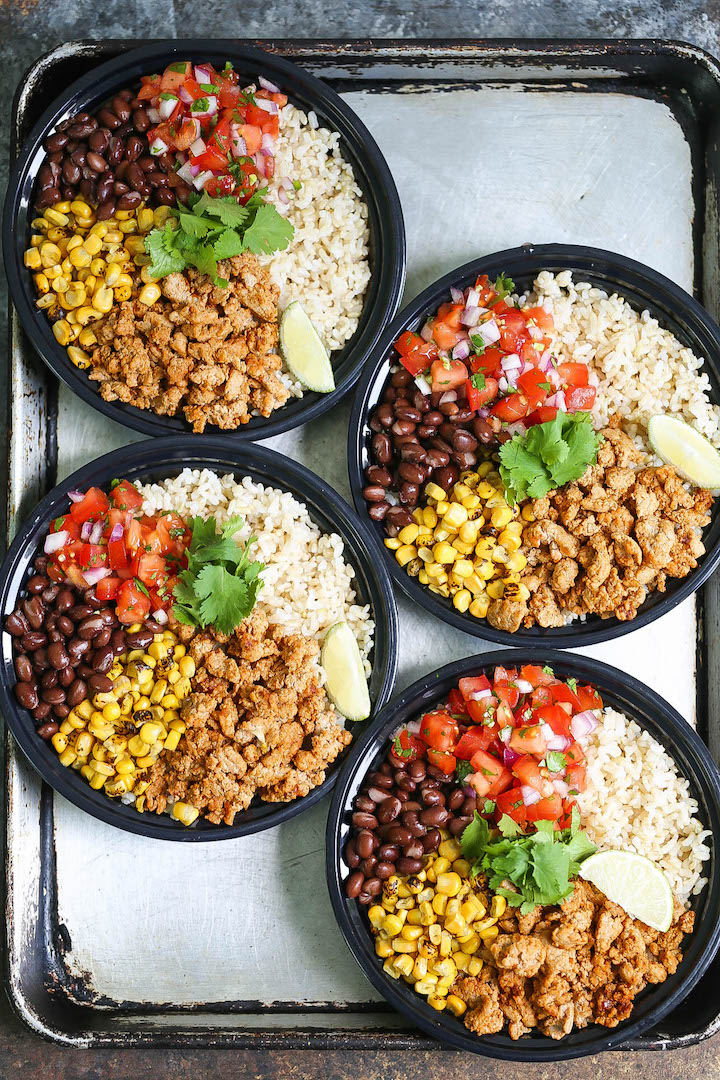 Burrito bowls are a filling meal in a bowl with Southwestern flair. Ground chicken, rice, black beans, and sautéed veggies like peppers and onions make up the base.
Finish with customizable toppings like guacamole, pico de gallo, cheese, and creamy chipotle sauce. They're satisfying, healthy, and full of Tex-Mex inspiration.
17. Chicken Feta Burgers with Spinach
Feta cheese and fresh spinach give these chicken burgers incredible flavor. Ground chicken is blended with the spinach, feta, and herbs before being formed into juicy patties.
Topped with cooling cucumber tzatziki sauce, tomato, and arugula for a fresh Greek-inspired burger.
18. Spinach Parmesan Chicken Meatballs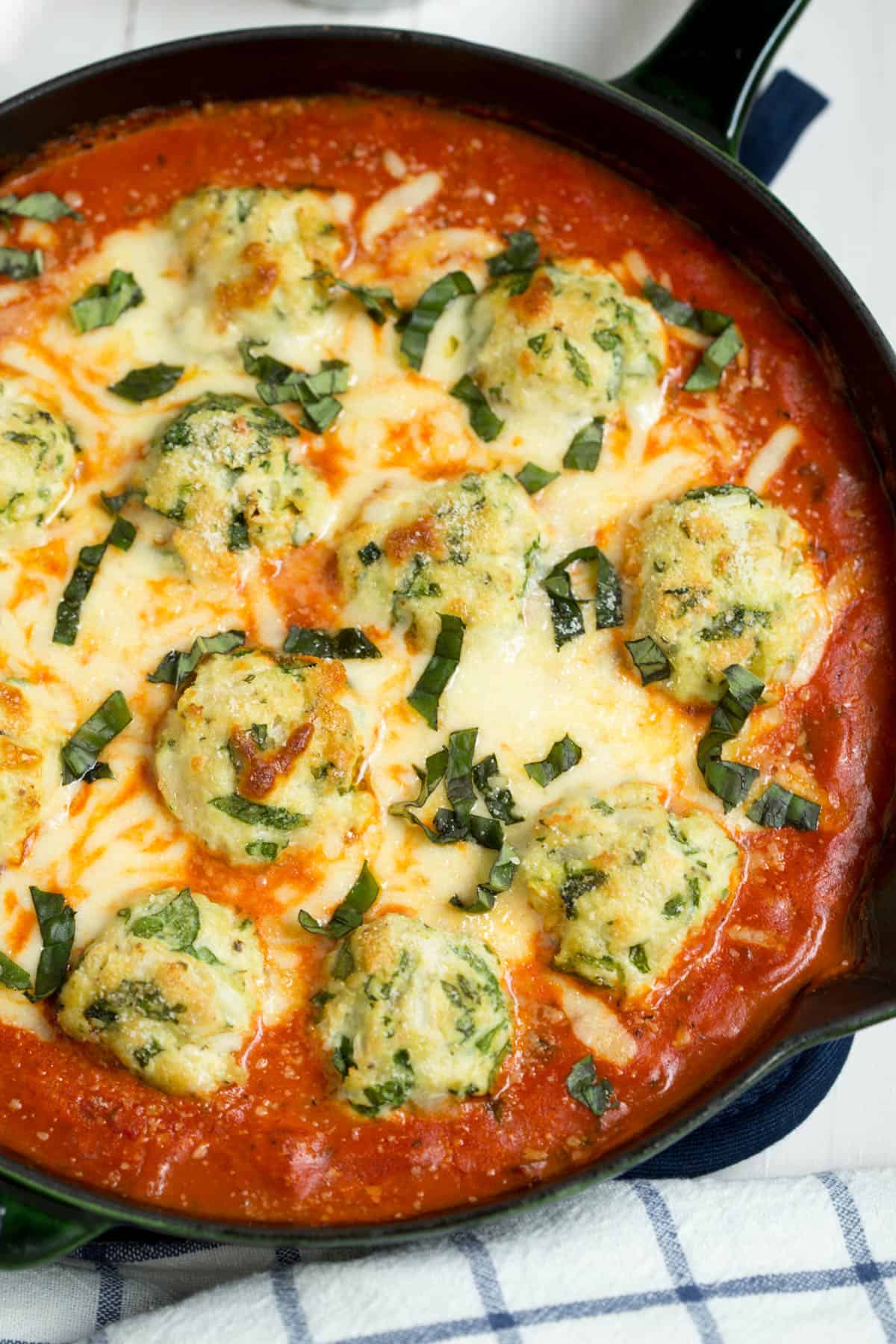 These baked chicken meatballs are smothered in a rich, creamy spinach and tomato sauce flavored with garlic and parmesan.
Ground chicken is rolled into balls then nestled right into the sauce to bake until hot and tender. The meatballs stay juicy while absorbing the flavors of the sauce.
Enjoy the meatballs and sauce over pasta or zucchini noodles for a hearty, yet healthy meal.
19. Mexican Chicken Picadillo
This flavorful Mexican chicken is easy to make and perfect for meal prep. Ground chicken cooks up with onions, tomatoes, spices like cumin and chili powder, cinnamon, raisins, and olives for layers of flavor.
Best served over rice or wrapped in tortillas. Customize it with your favorite toppings like avocado, cheese, cilantro, and hot sauce.
20. Taco Burgers
Why choose between burgers and tacos when you can have the best of both? These hearty taco burgers are made of ground chicken seasoned with a taco spice blend.
Piled high with all your favorite taco toppings from lettuce and tomato to guacamole and cheese. The ultimate customizable meal that's perfect for feeding a crowd.
21. Buffalo Chicken Burgers with Blue Cheese Sauce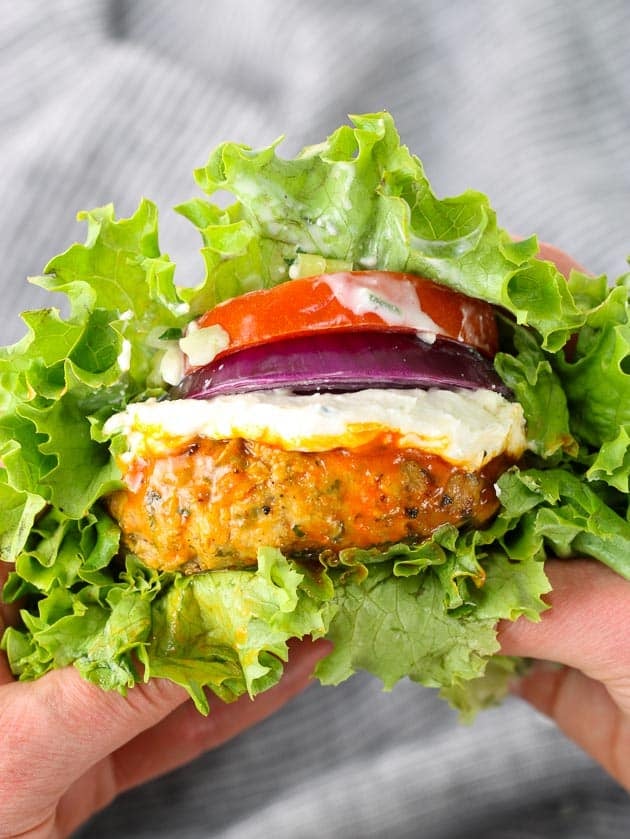 Chicken burgers infused with tangy buffalo sauce are topped with homemade blue cheese sauce in this recipe, giving you all the flavors of buffalo wings in burger form. Hot sauce provides heat while Greek yogurt keeps the burger juicy.
They're gluten-free and keto-friendly, satisfying spicy food cravings without the carbs.
22. Black Bean Chicken Burritos
Protein-packed chicken and black bean burritos are easy to customize and perfect for meal prep. Filling flautas stuffed with seasoned ground chicken, veggies, beans, and cheese. Baked until hot and crispy then sliced to serve.
Finish with a drizzle of creamy sriracha mayo sauce for the ultimate complement of spicy, savory, and satisfying flavors.
23. Chicken Stroganoff
This lighter take on beef stroganoff uses ground chicken and Greek yogurt for a fresher flavor. Cooked with mushrooms, onions, paprika, garlic, and bacon, this creamy chicken stroganoff has tons of texture and flavor.
Nestled over egg noodles and finished with parsley. A comforting weeknight dinner ready in under 30 minutes.
24. Firecracker Chicken Meatballs
Sweet and spicy chicken meatballs coated in a sriracha honey glaze make for a fun appetizer or meal. The hot sauce pairs with honey for the perfect balance of heat and sweet that everyone will love.
Ground chicken is rolled into balls then baked in the sticky, finger-licking sauce. Serve over rice with scallions and sesame seeds or in a sub roll for easy meal prep.
25. Baked Chicken Meatballs
Simple baked chicken meatballs make for a budget-friendly weeknight dinner. Lean ground chicken is gently seasoned then formed into balls and baked with marinara sauce.
Finished under the broiler for crispy, cheese-coated edges. Kids and adults alike will devour these juicy, flavorful meatballs served over pasta or zucchini noodles.
26. Sriracha Chicken Lettuce Wraps
Give boring chicken wraps a kick with homemade sriracha mayo. Ground chicken cooks up fast with garlic, ginger, and veggies. Cooling lettuce leaves hold the saucy filling. Make-ahead sriracha sauce adds just the right amount of heat.
Customize with added avocado, cheese, bean sprouts, or peanuts.
27. Italian Wedding Soup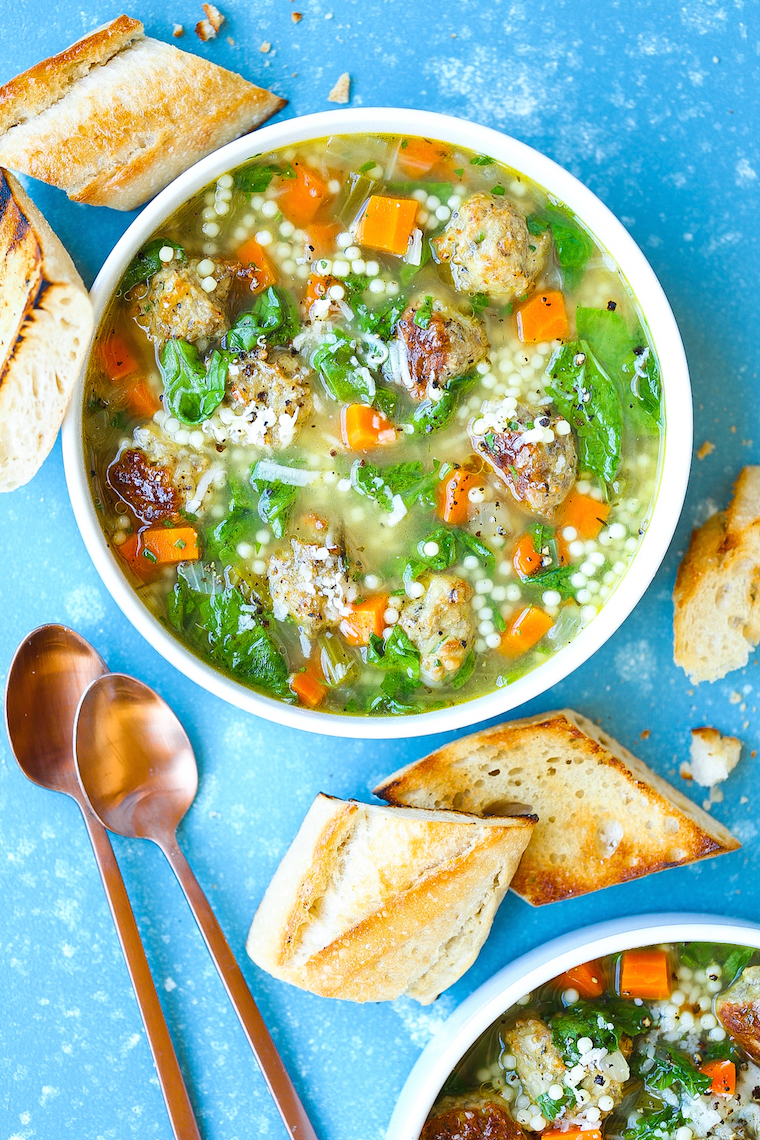 This classic Italian soup is made hearty with chicken meatballs and vegetables in an herb-infused broth. Ground chicken gets rolled into bite-sized meatballs with parmesan and egg then simmered in the broth.
Meatballs stay tender while the broth absorbs their flavor. Filled with protein, veggies, and pasta – it's the ultimate comforting soup.
28. Stuffed Butternut Squash with Chicken and Rice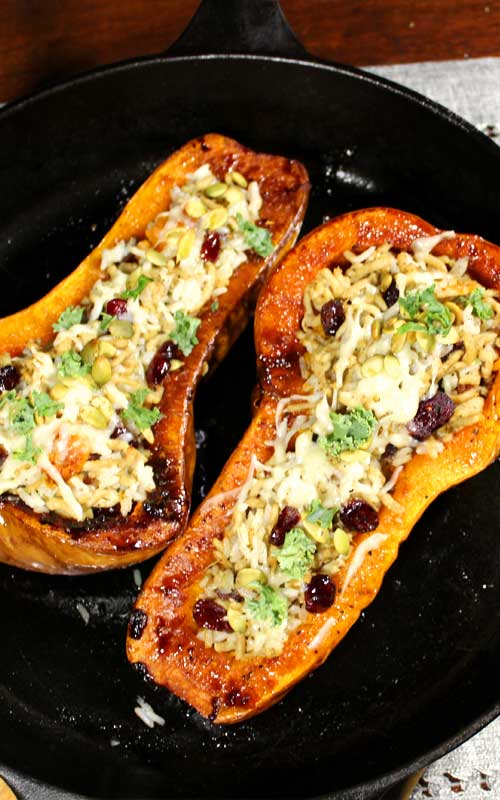 Roasted butternut squash is an impressive vessel for this chicken and rice filling. Ground chicken and rice cooked with onions, herbs, and parmesan gets mounded into the sweet squash halves.
Top with more cheese then roast again until hot and melted. It's vegetarian-friendly comfort food perfect for fall.
29. Ground Chicken Casserole
This easy chicken casserole is perfect for busy weeknights. Ground chicken, broccoli, rice, cheddar, and cream cheese come together in one dish for uncomplicated comfort food. Eggs bind it all together into a protein-packed meal the whole family will love.
It can be prepped ahead then baked just before dinner for cheesy goodness ready in minutes.
30. Grilled Chicken Kofta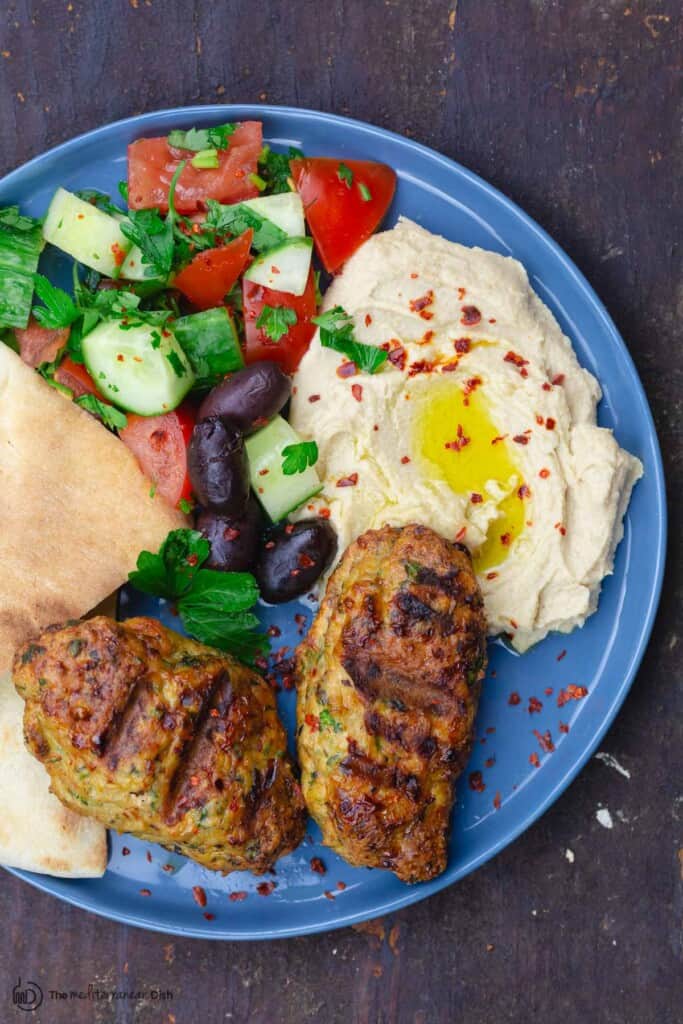 Chicken kofta kebabs are bursting with Mediterranean flavor from parsley, mint, onion, and Aleppo pepper. Ground chicken gets combined with the veggies and spices then grilled on skewers for smoky flavor.
Serve in warm pita with tzatziki sauce, tomatoes, and feta for a complete Greek-inspired meal.