Looking to spice up your Valentine's Day with some deliciously romantic libations? Well, look no further because I've got you covered.
In this article, I'll be sharing 23 special Valentine's Day cocktails that are sure to impress your sweetheart and make the evening even more memorable.
1. Love Potion #9
Love Potion #9 is a sweet and enchanting drink that will have you falling head over heels in no time. This magical concoction combines the creamy goodness of berries, velvety vanilla ice cream, and a hint of vodka for an extra kick.
The pièce de résistance is the white crème de cacao liqueur, which adds a touch of elegance to this love elixir. With just one sip, you'll be transported to a world where love reigns supreme and belonging is guaranteed.
2. Sparkling Cranberry Sangria
Indulge in a bubbly and bright tart cocktail that revs up your taste buds with its burst of juicy flavor. This Sparkling Cranberry Sangria combines fresh fruit, cranberry juice, red wine, brandy, club soda, and cinnamon for a festive blend.
The vibrant colors of the fresh fruit dance in the glass, inviting you to take a sip and immerse yourself in its delightful sweetness.
The subtle fizz from the club soda adds a refreshing touch while the hint of cinnamon adds warmth to this enchanting concoction.
3. Mint Grapefruit Mimosa
With its refreshing combination of sweet mint and tangy grapefruit, this Mint Grapefruit Mimosa is the perfect brunch cocktail to elevate your breakfast-in-bed plans.
The vibrant flavors dance on your tongue, creating a delightful symphony of taste.
The sparkling Prosecco adds a touch of effervescence, while a hint of honey brings subtle sweetness.
Just be warned – it might induce a blissful nap afterwards.
4. Kir Royale
For an effortlessly elegant and fruity champagne cocktail, try making a Kir Royale with Chambord or Creme de Cassis liqueur.
The combination of champagne and French berry liqueur creates a delightful burst of flavor that is perfect for special occasions like Valentine's Day.
Simply swirl the champagne and liqueur together, then garnish with a fresh raspberry for an extra touch of romance.
This easy-to-make cocktail adds a sweet fruitiness without being overwhelming, making it the ideal choice for those who desire to feel part of something truly special.
5. Sweetheart Cocktail
If you're in the mood for a unique and floral drink, try the Sweetheart Cocktail. It's made with vodka, cranberry juice, lime juice, and rose petals. This delightful concoction will transport you to a blooming garden on a warm spring day.
The fragrant roses add a touch of elegance and romance to this refreshing cocktail. Sipping on this charming drink will make you feel like the star of your own love story.
6. Besame Cocktail
To make the Besame cocktail, simply combine Agavero, passion fruit juice, raspberries, lime, and raspberry liqueur for a smooth and tantalizing drink.
This delightful concoction is perfect for those who desire a taste of paradise.
The vibrant flavors of the passion fruit and raspberries dance on your tongue while the tangy lime adds a refreshing twist.
The Agavero gives it a subtle hint of agave that lingers in every sip.
7. Scarlett Kiss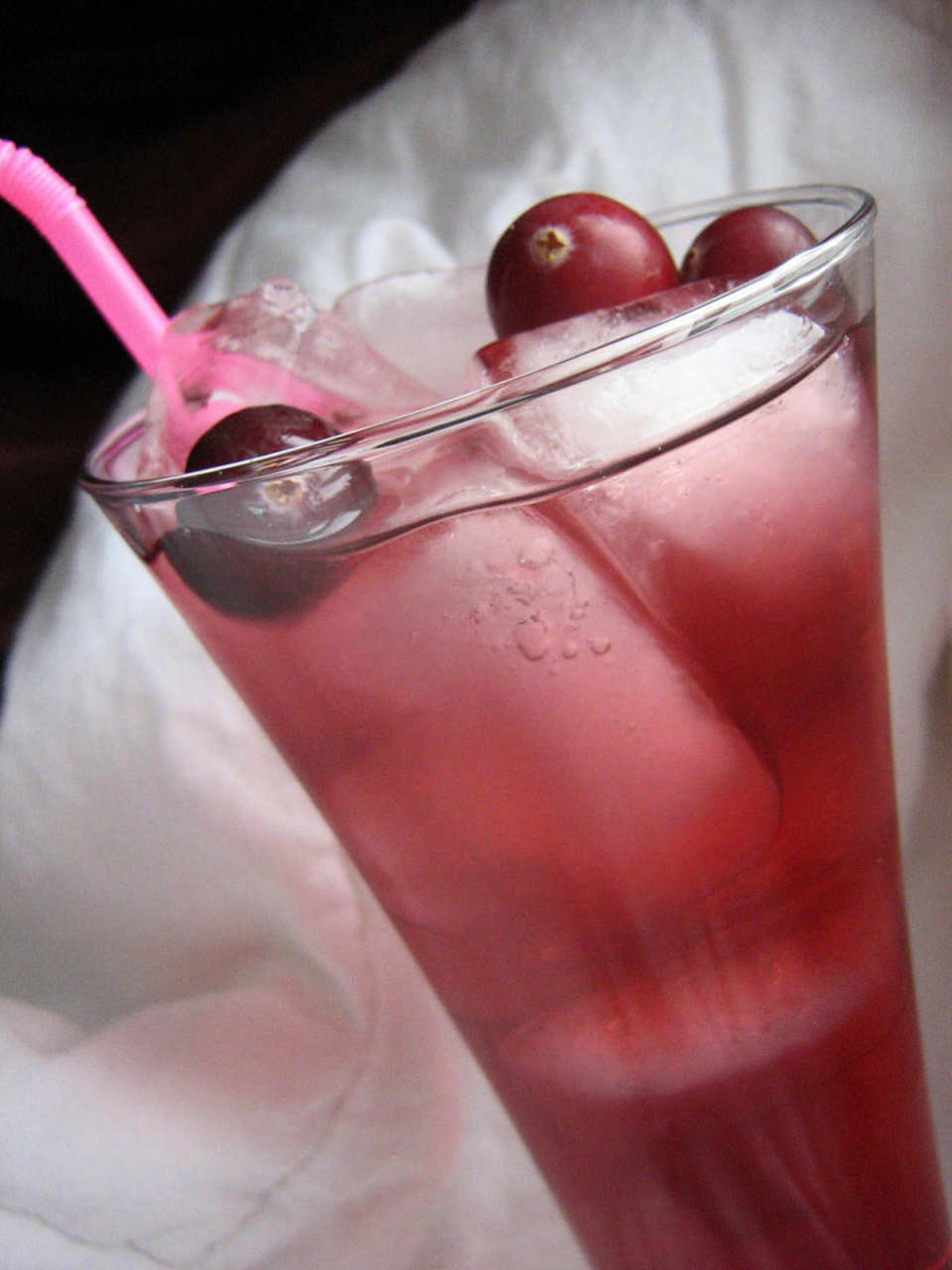 The Scarlett Kiss cocktail combines the boldness of Drambuie whiskey with the tangy sweetness of cranberry juice for a satisfying and unique drink option.
The rich amber color of the whiskey blends beautifully with the vibrant red hue of cranberry, creating an enticing visual appeal.
With each sip, you'll experience a harmonious balance between the smoky notes of whiskey and the refreshing tartness of cranberry.
8. Mary Pickford
Mary Pickford was a pioneer in the silent film era, captivating audiences with her talent and charm. Just like her, the Mary Pickford cocktail is a glamorous creation that will transport you to the golden age of Hollywood.
With its fruity mix of grenadine, light rum, and pineapple juice, this cocktail evokes the feeling of being a movie star. Sip on this delightful concoction and feel as if you belong among the glitz and glamour of Tinseltown.
9. Strawberry Shortcake Daiquiri
Indulge in the luscious flavors of the Strawberry Shortcake Daiquiri. Fresh strawberries, vanilla-scented whipped cream vodka, creamy almond milk, and a hint of coconut rum create a heavenly cocktail.
This delightful concoction combines the sweetness of ripe strawberries with the smoothness of almond milk and the tropical touch of coconut rum.
Sipping on this drink feels like indulging in a decadent strawberry shortcake while lounging on a sunny beach.
10. Cupid's Arrow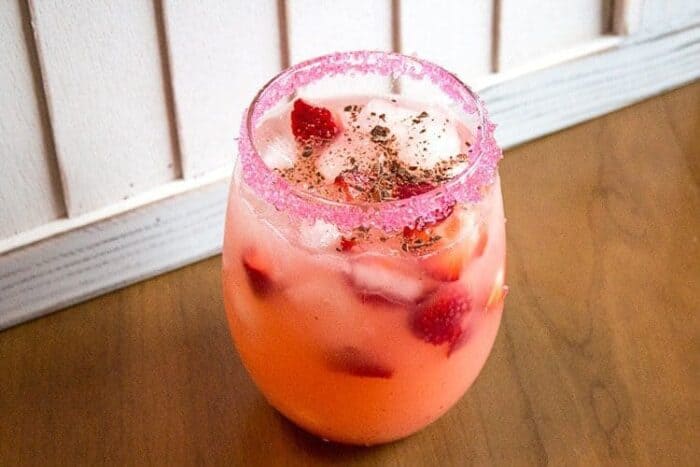 Mix up a batch of Cupid's Arrow cocktails for a romantic and delicious drink option. This love-themed cocktail is perfect for impressing your special someone on Valentine's Day or any romantic occasion.
It combines vodka, blood orange liqueur, orange juice, lemon juice, and lemon lime soda with a touch of sugar to create a delightful blend of flavors.
For an added flair, dip the rim of the glass in red sugar crystals. With its vibrant colors and decadent taste, this gorgeous Valentine's treat is sure to make hearts flutter.
11. Grapefruit Mojito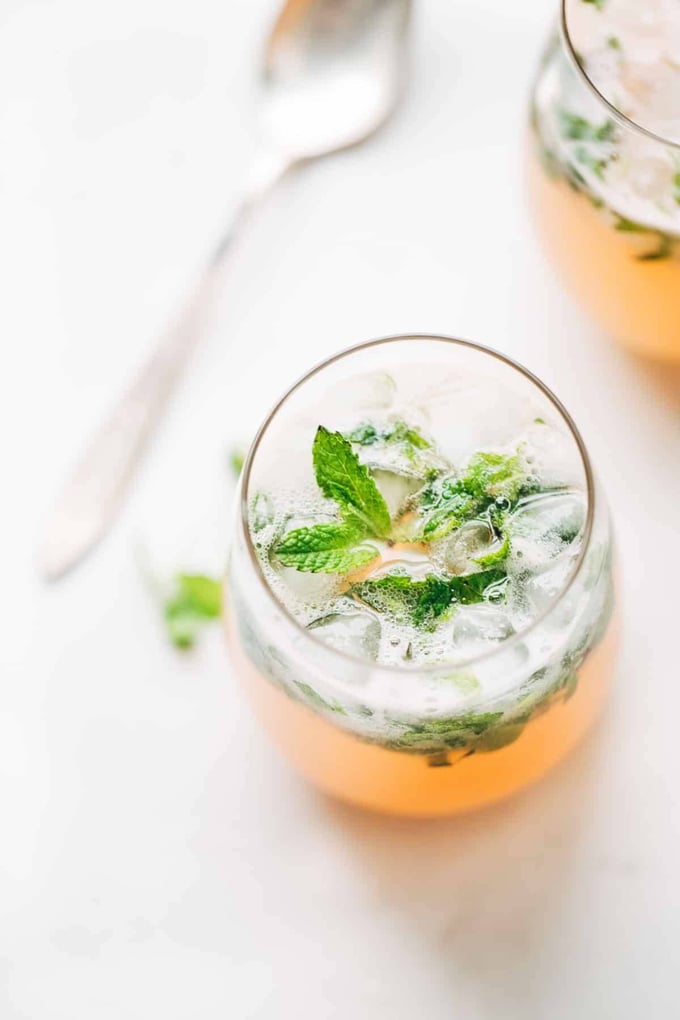 It's made with freshly squeezed grapefruit juice, muddled mint leaves, and a splash of white rum. This vibrant and tangy twist on the classic cocktail will awaken your senses and set the tone for a special Valentine's Day celebration.
The combination of zesty grapefruit and aromatic mint creates a perfect harmony of flavors. And the hint of rum adds a touch of elegance to this delightful drink.
12. Passion Cocktail
It's crafted with tequila, brandy-based orange liqueur, zesty lime, and tart cranberry for a truly indulgent experience.
This subtle yet strong cocktail offers a richness in flavor and depth that will transport you to a world of pleasure. The zesty lime adds a refreshing kick while the tart cranberry balances out the sweetness.
Shake it up, pour it out, and enjoy this special drink for cozy moments or relaxation.
13. Chocolate Truffle Martini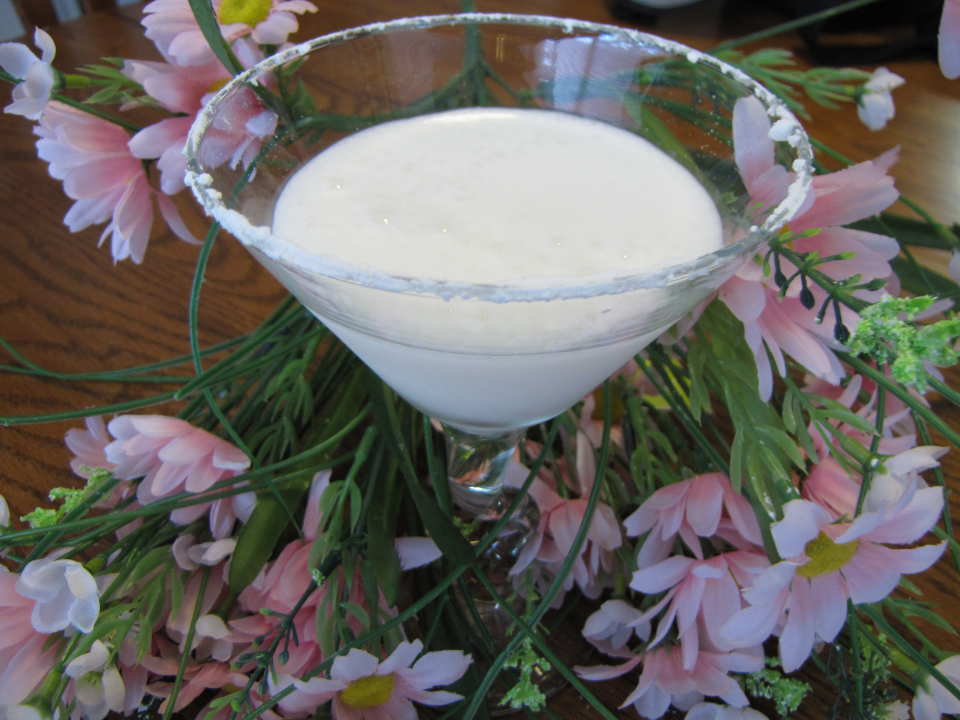 Indulge yourself with the rich and creamy taste of a chocolate truffle martini. This delectable cocktail is made with vanilla vodka, white chocolate cream liqueur, and cream. It is the perfect treat for any chocolate lover.
The combination of smooth vanilla vodka, velvety white chocolate liqueur, and luscious cream creates a decadent flavor profile.
14. Cosmopolitan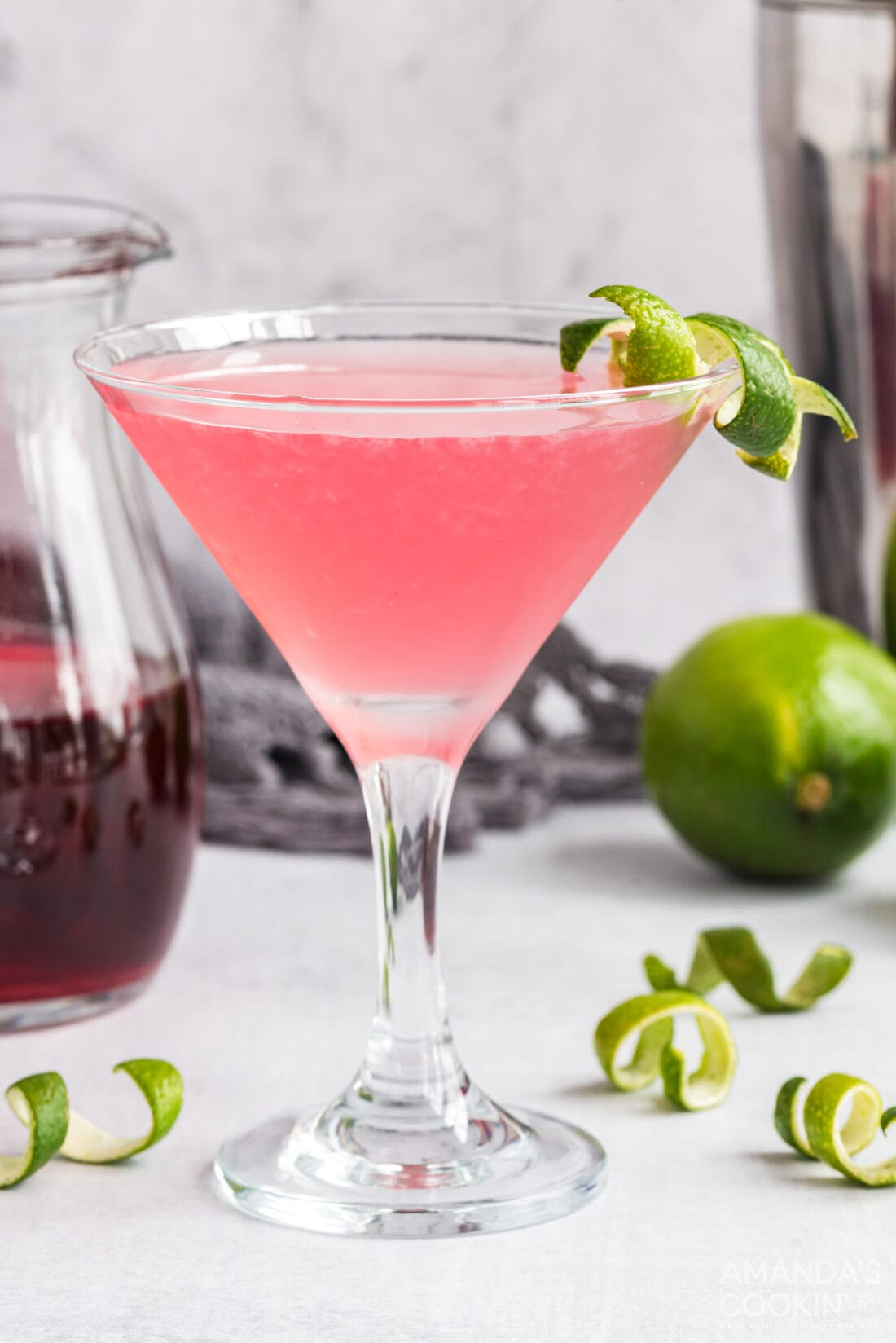 Now, let's talk about the glamorous and timeless Cosmopolitan cocktail.
This sophisticated drink is a staple at any special occasion, from birthdays to Valentine's Day.
With its mix of tangy fruit juice, smooth vodka, and a touch of orange liqueur like Cointreau, the Cosmo is a true classic.
Sipping on this vibrant pink elixir makes you feel like you're in a chic New York City bar, celebrating love in all its forms.
15. Chocolate Old Fashioned
This cocktail combines the velvety richness of chocolate with the bold kick of bourbon, creating a drink that is sure to captivate your taste buds.
This exquisite concoction has an unforgettable smoky taste and a depth that will leave you yearning for more.
Enhanced with orange bitters and adorned with delicate chocolate pieces, it's perfect for any occasion where love and indulgence intertwine.
16. Chocolate Covered Strawberry Shooters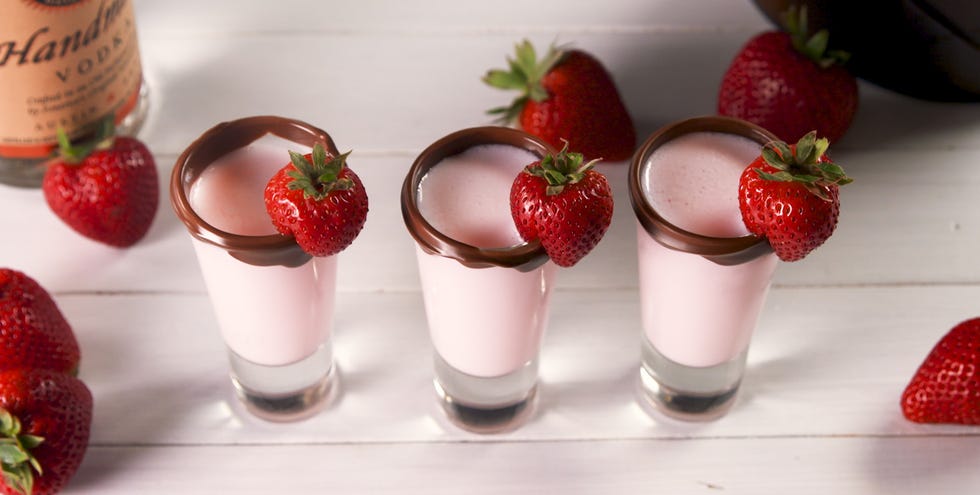 Get ready to tantalize your taste buds with the delectable Chocolate Covered Strawberry Shooters. These playful and irresistible treats combine the flavors of chocolate and strawberry in a shot glass.
These dessert-like shots are perfect for adding a fun and lighthearted element to your Valentine's Day celebration. With each sip, you'll be transported to a world of rich chocolate and sweet strawberry.
17. Lovebug Cocktail
You'll need to grab some raspberry liqueur if you want to make the Lovebug Cocktail, a sweet and tangy drink that will have you buzzing with delight.
This cocktail is perfect for Valentine's Day or any romantic occasion.
The combination of cranberry juice, vodka, grenadine, and raspberry liqueur creates a beautiful deep red color that is sure to catch your eye.
18. Bourbon Cherry Old Fashioned
For a summery twist on the classic Old Fashioned cocktail, mix bourbon with bright cherry flavors to create a cozy and smooth drink that's perfect for any occasion.
The combination of rich bourbon and abundant cherry flavors is simply delightful. It's like sipping on sunshine, with each sip transporting you to a warm summer day.
This cocktail is sure to make you feel like you belong in the most exclusive club of cherry enthusiasts.
19. Strawberry Margarita
The Strawberry Margarita is a refreshing blend of Tequila, Triple Sec, frozen strawberries, and frozen limeade for an icy, smoothie-style drink that's irresistibly sweet and flavorful.
This Southern-flavored margarita takes inspiration from the classic cocktail at Texas Roadhouse. The tequila adds a kick while the triple sec brings a hint of citrusy sweetness.
Blended with frozen strawberries and limeade, it creates a vibrant red color and a velvety texture that will transport you to a tropical paradise with every sip.
20. Pink Gin and Tonic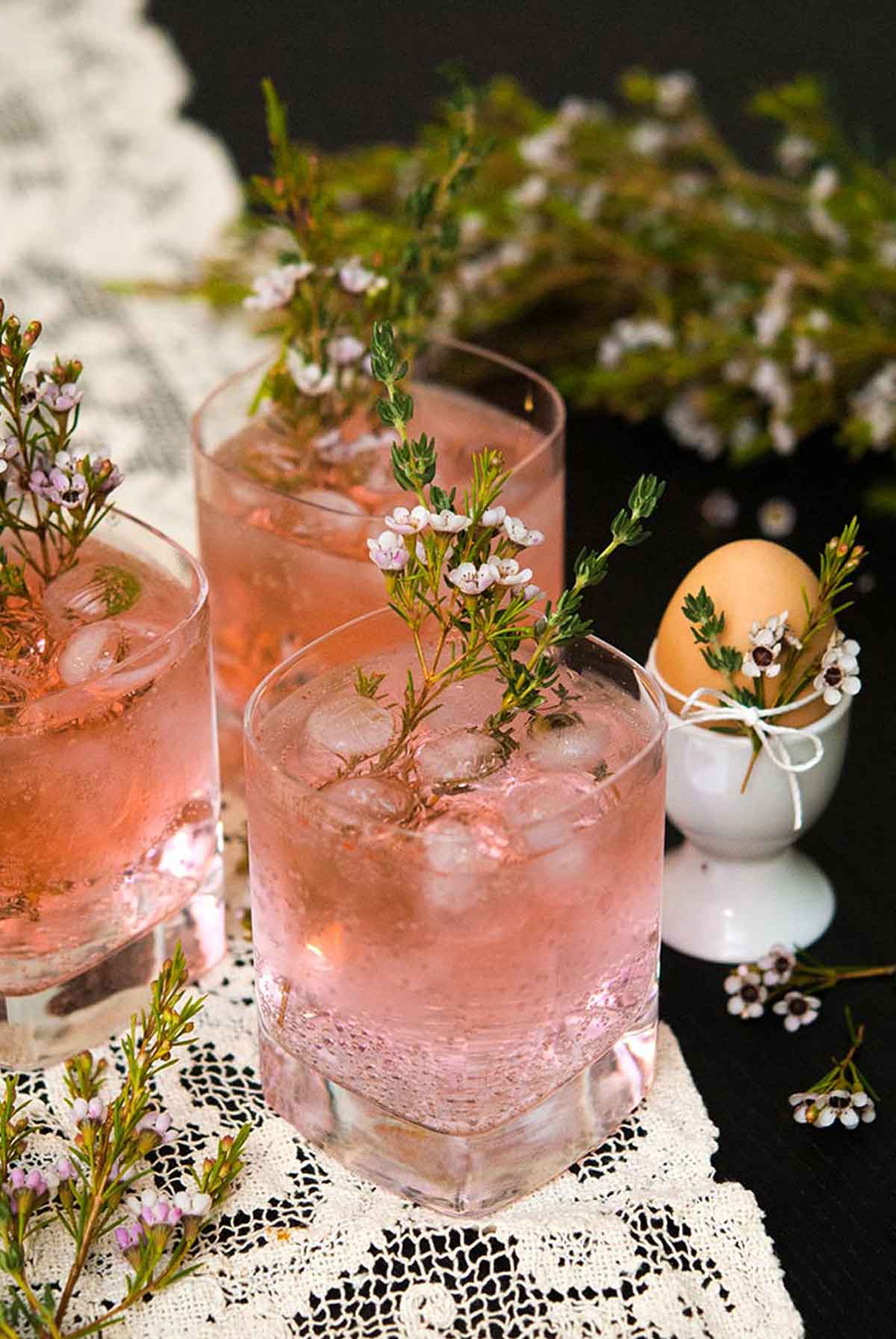 Indulge in the delightful blend of pink gin, tonic water, and lime for a light and refreshing cocktail with delicate botanical undertones and herbal flavor.
This exquisite concoction is perfect for Valentine's Day brunch, adding a touch of elegance to your celebration.
The high-quality gin elevates the experience, ensuring each sip is smooth and satisfying.
21. Bellini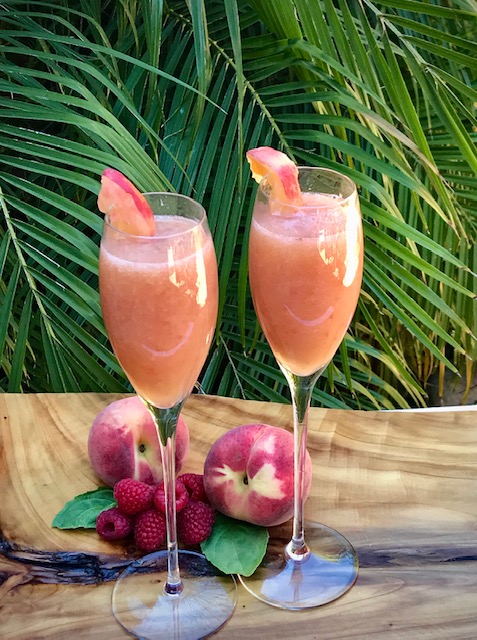 If you're in the mood for a classic and elegant celebratory drink, try a Bellini. This delightful concoction has been a popular party drink since it was first served in 1948.
Made with peach puree and prosecco, the Bellini is not only visually appealing with its beautiful pink hue but also incredibly delicious.
Sipping on this cocktail feels like indulging in a taste of sophistication and charm, making it the perfect choice for any special occasion or romantic celebration.
22. Cupid's Panties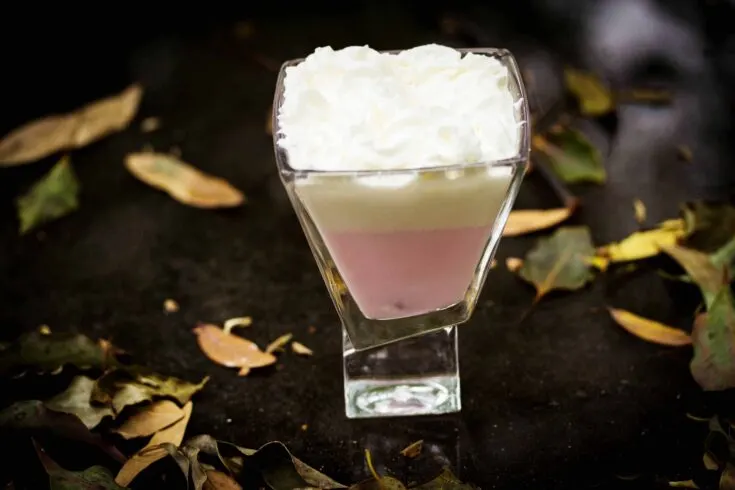 Now, let's move on to a cocktail that is sure to bring a playful and flirty vibe to your Valentine's Day party – Cupid's Panties.
This amusingly-named pink shot is the perfect addition to any celebration.
Made with a combination of Tequila rose and white chocolate liqueur, this delightful concoction is stirred together and poured into a shot glass.
To top it off, add a dollop of fluffy whipped cream for an irresistible presentation.
23. Soulmate Martini
Grab your shaker and mix up a tantalizing Soul Mate Martini that combines the smooth flavors of vanilla rum, razz rum, black cherry juice, and a splash of cola for a refreshing twist.
This cocktail is like finding your soulmate in a glass – fruity, fizzy, and full of flavor. The vanilla rum adds a creamy sweetness while the razz rum brings a fiery kick.
With every sip, you'll feel like you belong to something special. Cheers to love!