Did you know that Valentine's Day is the second largest card-sending holiday of the year, right after Christmas?
Well, if you're looking to impress your loved ones with some scrumptious treats this Valentine's Day, look no further. I've got a fantastic collection of 25 mouthwatering dessert recipes just for you.
From indulgent chocolate brownies to tangy lemon cookies, these recipes will surely make your heart skip a beat.
So let's dive in and create some sweet magic together!
1. Vanilla Cake Pops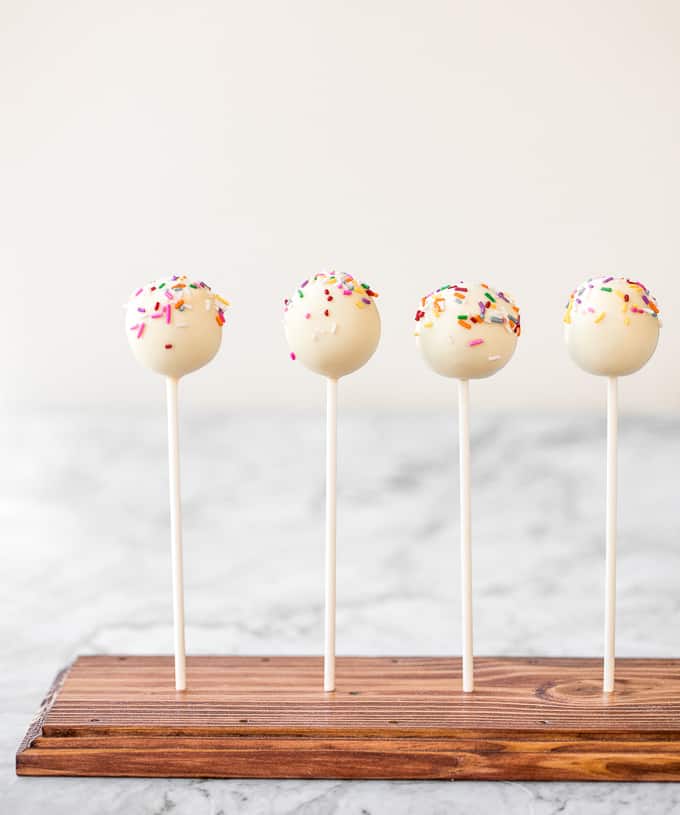 Vanilla cake pops are a delicious and adorable dessert option for Valentine's Day. These bite-sized treats are simple and easy to make, but they pack a big punch of flavor.
You can customize them by adding pink or red food coloring to the chocolate coating, giving them a festive touch. And what better way to celebrate love than with red and pink sprinkles?
These vanilla cake pops will surely impress your loved ones and make them feel special on this romantic occasion.
2. Caramel Cheesecake Brownies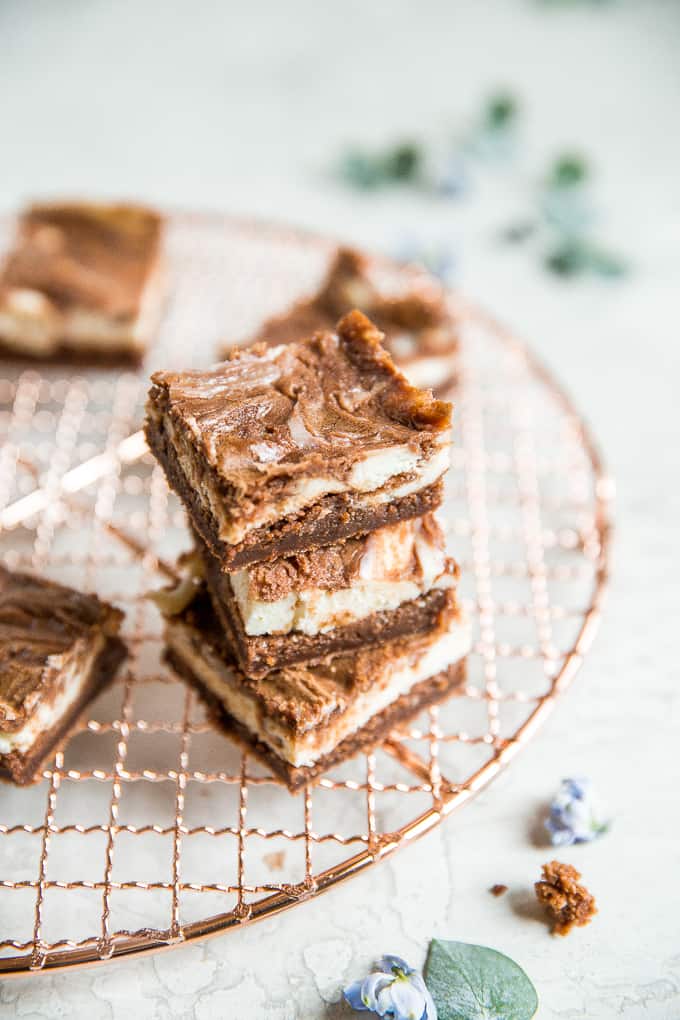 For an indulgent treat, whip up a batch of these caramel cheesecake brownies using a few easy ingredients. Trust me, the combination of rich chocolate brownie, creamy caramel cheesecake swirls, and a sprinkle of sea salt will leave you craving more.
The process is surprisingly simple – just mix up the brownie batter, pour it into the pan, then dollop spoonfuls of creamy cheesecake on top. Swirl it all together with a knife and bake to perfection.
3. Lemon Loaf with Lemon Glaze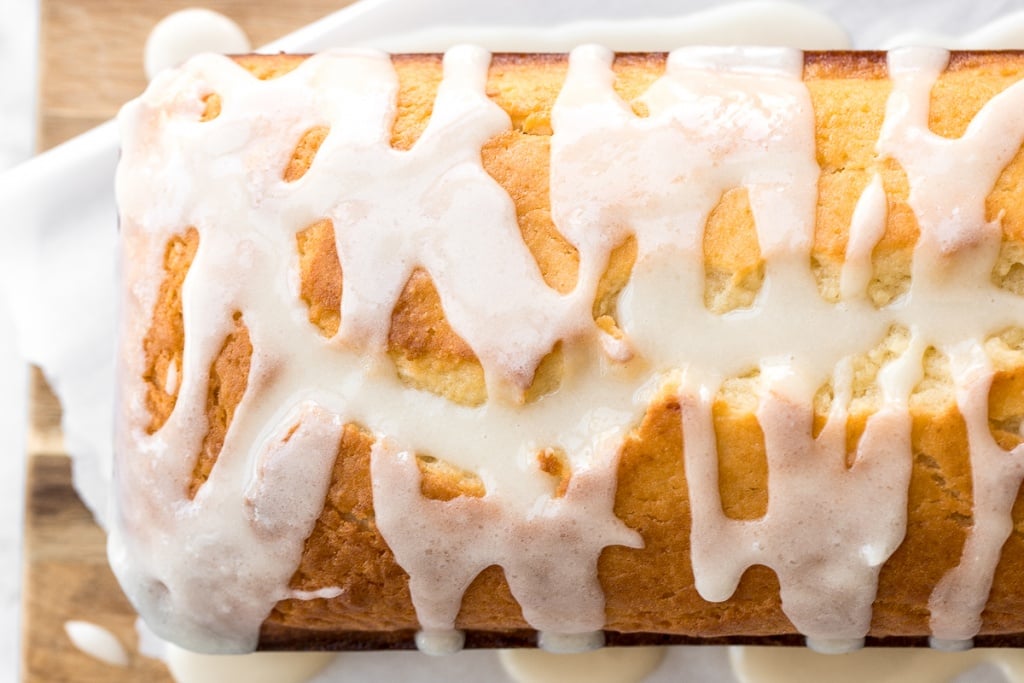 Inspired by Starbucks' famous lemon loaf, this recipe captures the perfect balance of sweetness and tanginess.
Each bite is bursting with flavor, as the soft and moist loaf melts in your mouth.
The zesty lemon glaze adds an extra layer of deliciousness.
4. Lemon Drop Cookies
These classic Italian cookies are bursting with refreshing lemon flavor from start to finish. With their soft texture and tangy taste, they are the perfect sweet treat to satisfy your cravings.
Whip up a batch in just 30 minutes and indulge in the delightful flavors of Italy right at home.
5. Soft and Chewy Peanut Butter Cookies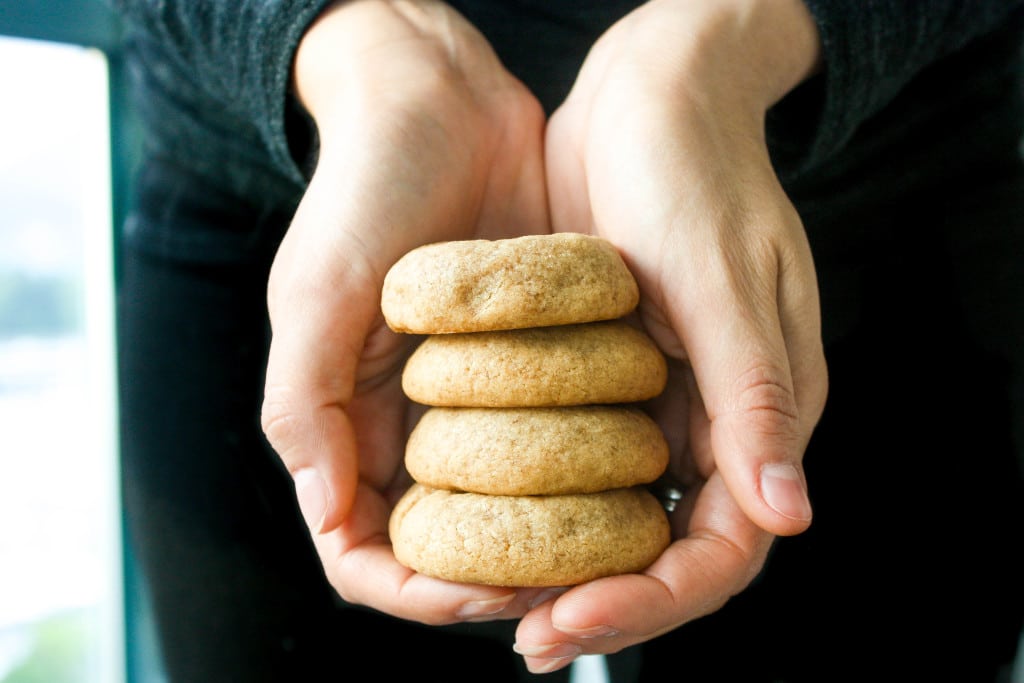 These cookies are a classic favorite, puffy and thick with long-lasting softness.
As you take a bite, they melt in your mouth, leaving behind a delightful peanut butter flavor.
Best of all, they're quick to make in under 20 minutes, making them the perfect treat for Valentine's Day.
6. Glazed Brown Sugar Bundt Cake
Sink your teeth into a slice of this luscious glazed brown sugar bundt cake, made with Greek yogurt for an extra touch of decadence.
The moist texture and perfect sweetness make it irresistible to anyone.
The glaze adds a glossy finish that will have your mouth watering in anticipation.
This cake is the ultimate treat for Valentine's Day or any special occasion.
7. Chocolate and Vanilla Marble Cake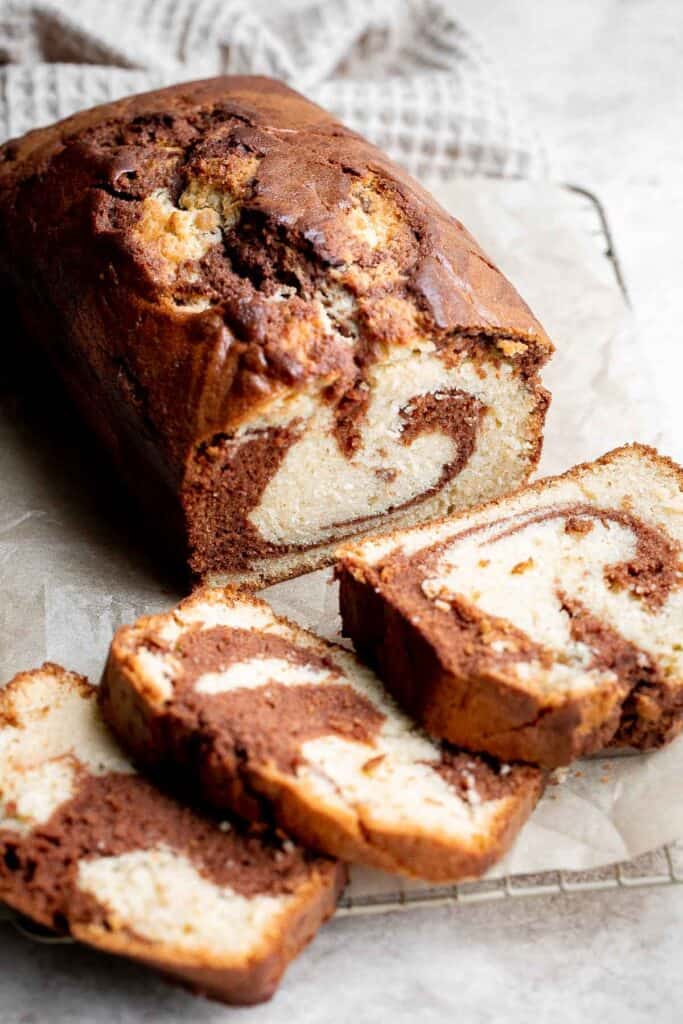 After exploring the allure of the Glazed Brown Sugar Bundt Cake, let's turn our attention to another delightful option for Valentine's Day: the Chocolate and Vanilla Marble Cake.
This all-in-one loaf cake combines two classic flavors in a tantalizing harmony. Imagine sinking your fork into each moist and fluffy slice, savoring the perfect golden brown crust that adds an irresistible crunch.
8. Madeleines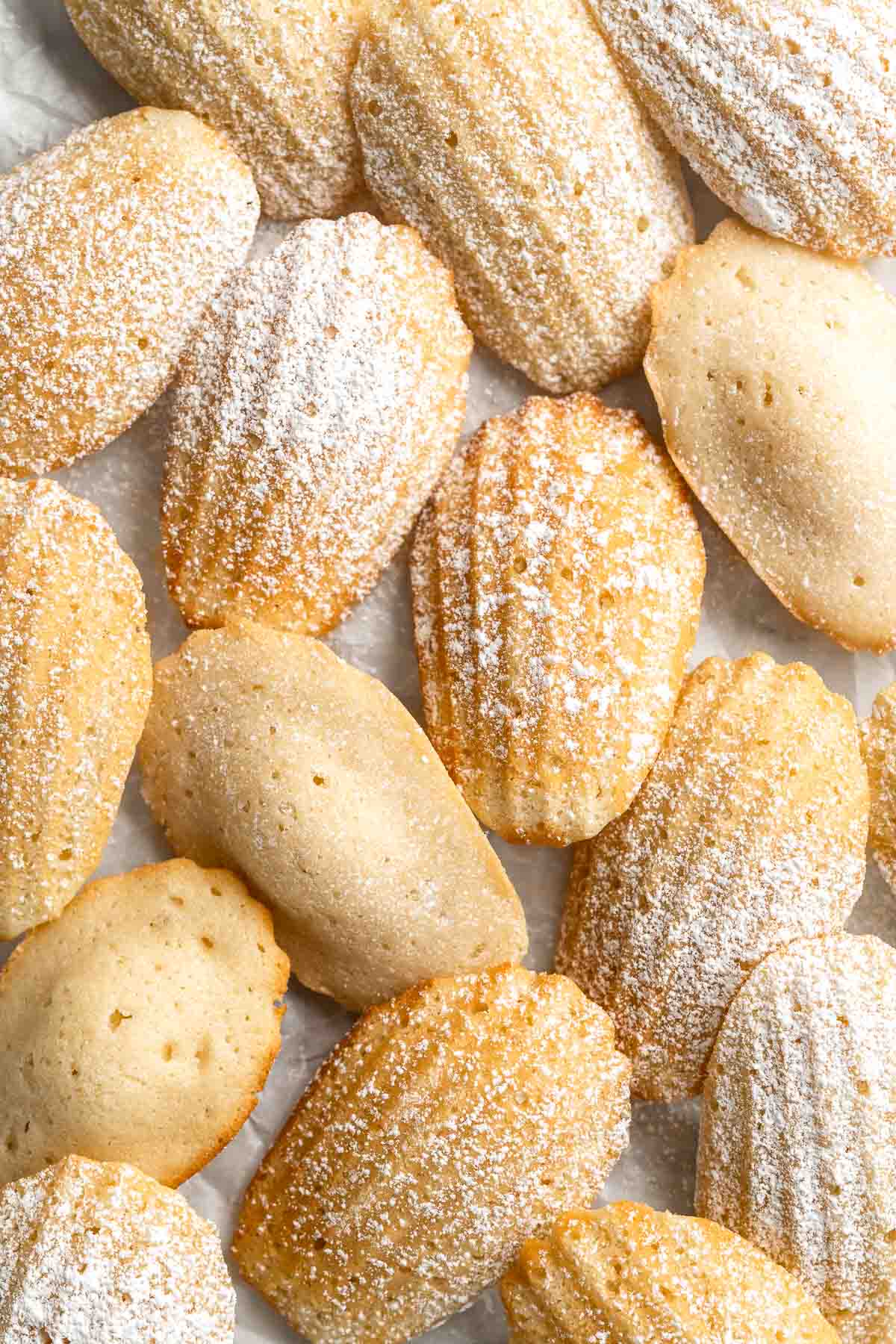 Let's take a moment to appreciate the delicate, spongy texture of classic Madeleines. These soft, mini cakes are a French delight with their signature shell shape and a dusting of sugar on top.
They are not only easy to make but also incredibly satisfying to eat. With each bite, you'll experience a light and airy texture that melts in your mouth.
9. Classic New York Cheesecake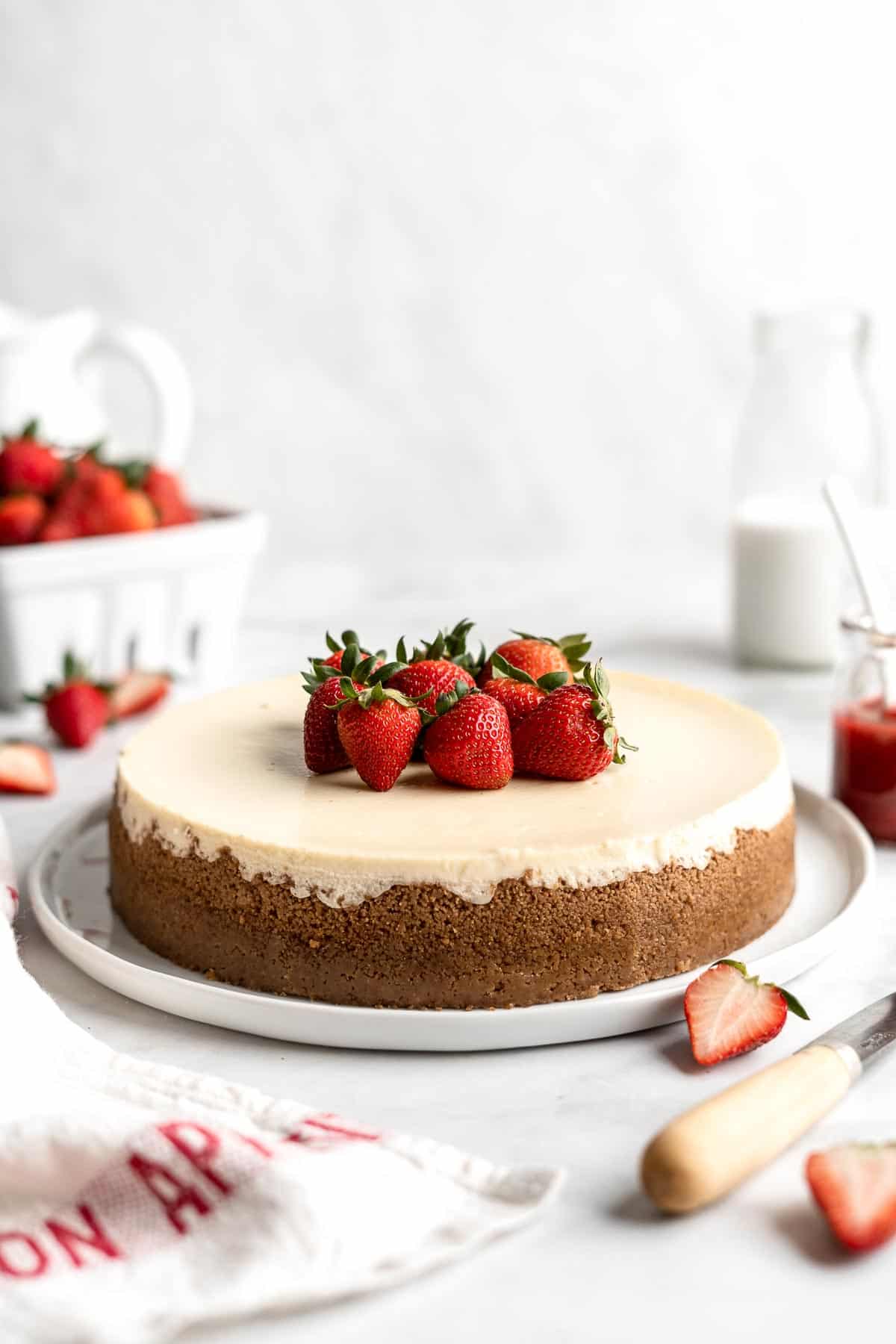 You'll love sinking your fork into a slice of this rich and creamy Classic New York Cheesecake. It's stunningly delicious, with its smooth texture and decadent flavor.
Surprisingly, making it from scratch is easier than you might think, even for beginners. The combination of cream cheese, sugar, eggs, and vanilla creates a dessert that is both indulgent and comforting.
10. French Macarons with Vanilla Buttercream Filling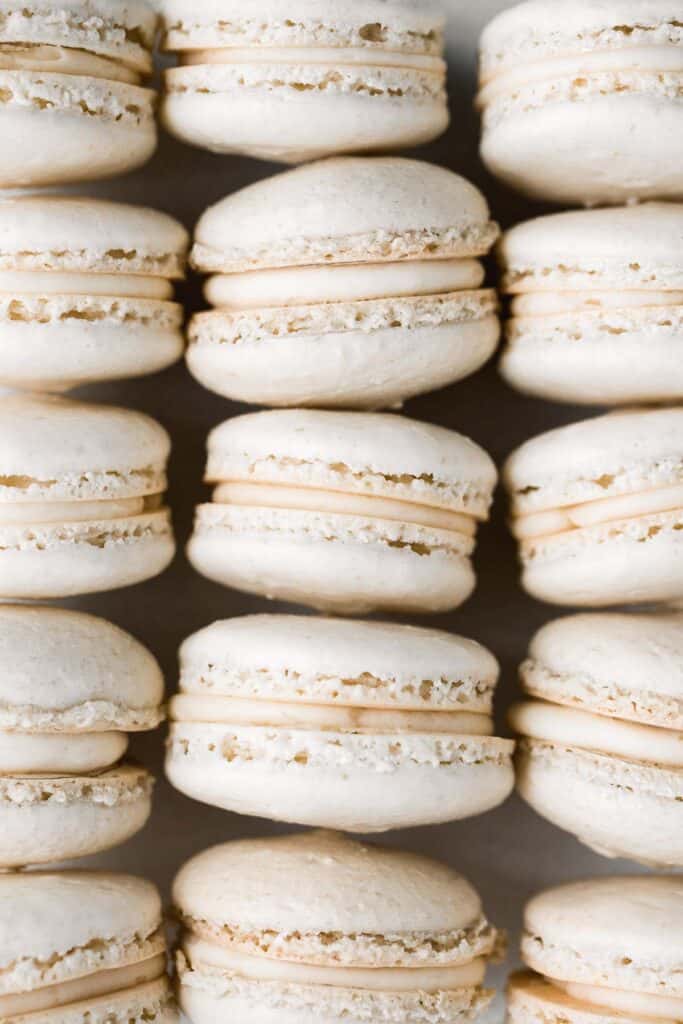 To achieve the perfect French macarons with vanilla buttercream filling, start by carefully measuring out your ingredients and sifting the almond flour and powdered sugar together. This step ensures a smooth and fine texture for your macarons.
Next, whip up the egg whites until they form stiff peaks, adding in the granulated sugar gradually. Gently fold in the dry ingredients to create a light and airy batter.
Pipe small circles onto a baking sheet, letting them rest before baking to develop their signature 'feet.'
Once cooled, sandwich two cookies together with a generous dollop of delicious vanilla buttercream filling.
The result is a heavenly treat that melts in your mouth with every bite. Perfect for impressing your loved ones on Valentine's Day or any special occasion!
11. Slice and Bake Pecan Shortbread Cookies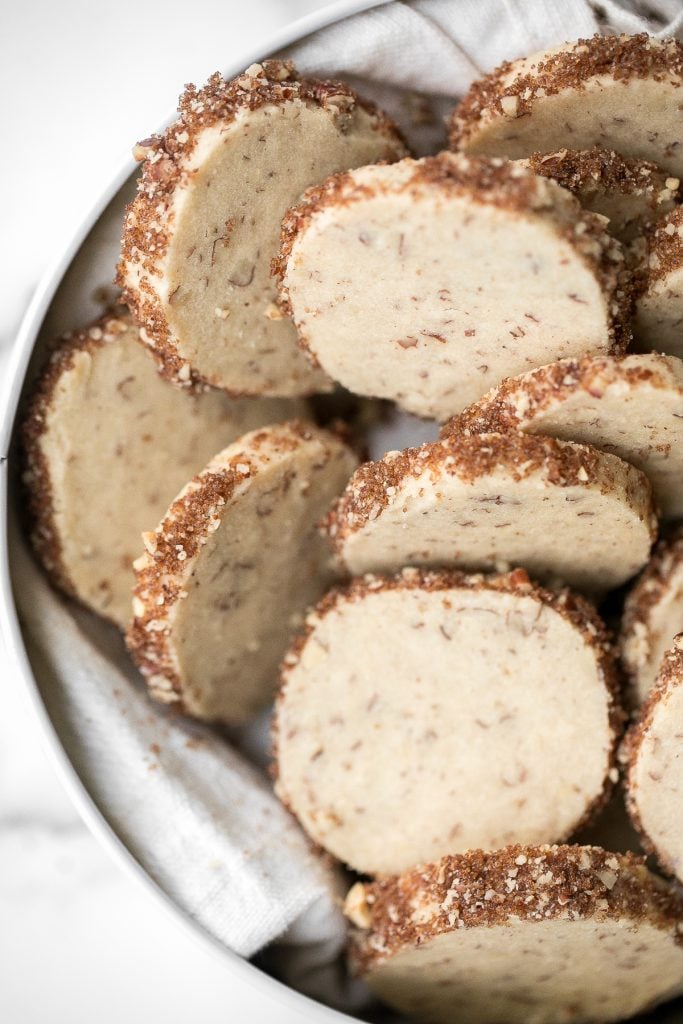 For a sweet and nutty treat, simply mix together the finely chopped pecans with the buttery dough to create a batch of easy slice and bake pecan shortbread cookies.
These cookies are packed with flavor and will melt in your mouth with every bite.
The combination of the rich buttery dough and the crunchy pecans creates a delightful texture that is sure to satisfy any craving.
Perfect for sharing or enjoying all to yourself, these pecan shortbread cookies are an irresistible addition to any dessert table.
12. Easy Small Batch Almond Biscotti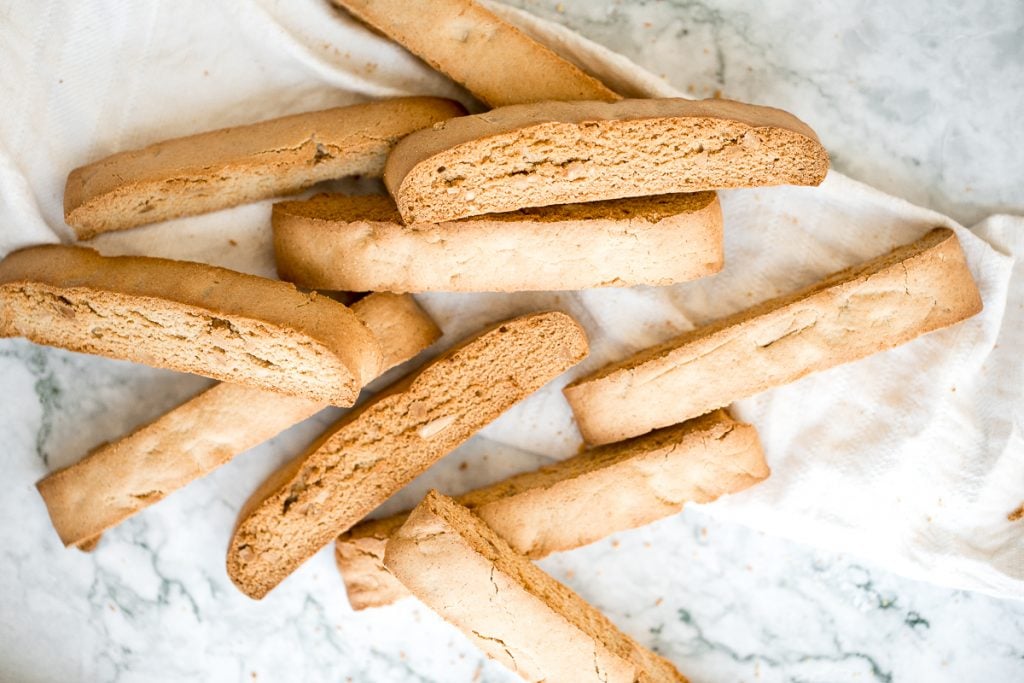 These crunchy and crumbly delights are packed with almonds, making them perfect for dunking in a steaming cup of tea, coffee, or hot chocolate.
Plus, they're incredibly simple to make, guaranteeing sweet satisfaction with every bite.
13. Strawberry Muffins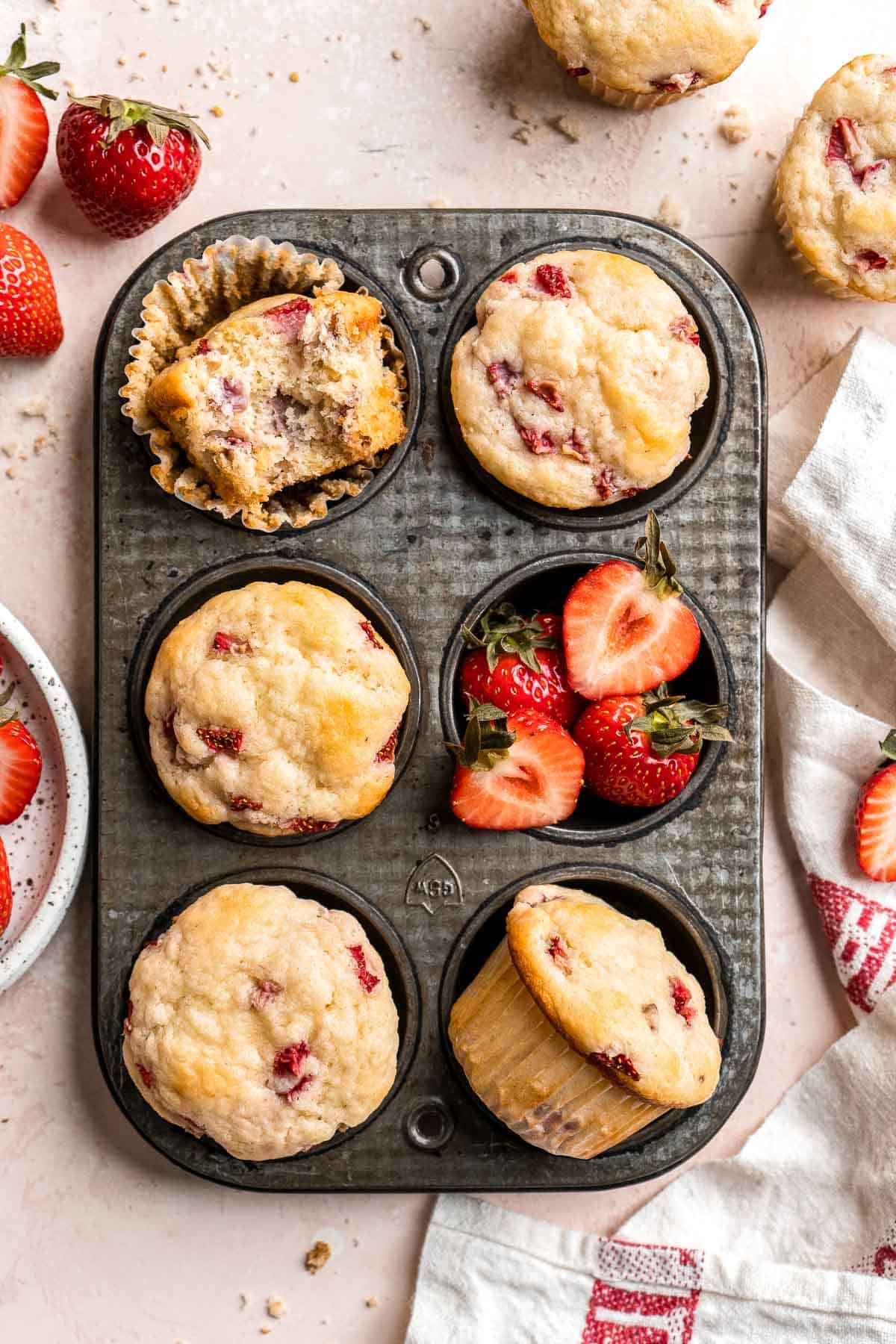 I've always loved making strawberry muffins because they turn out so tender and delicious. These golden-brown treats have a crisp outside that gives way to a moist, cake-like inside.
Each bite is bursting with the sweet and tangy flavor of fresh strawberries. It's like biting into a slice of heaven!
14. Sourdough Cinnamon Roll Twist Bread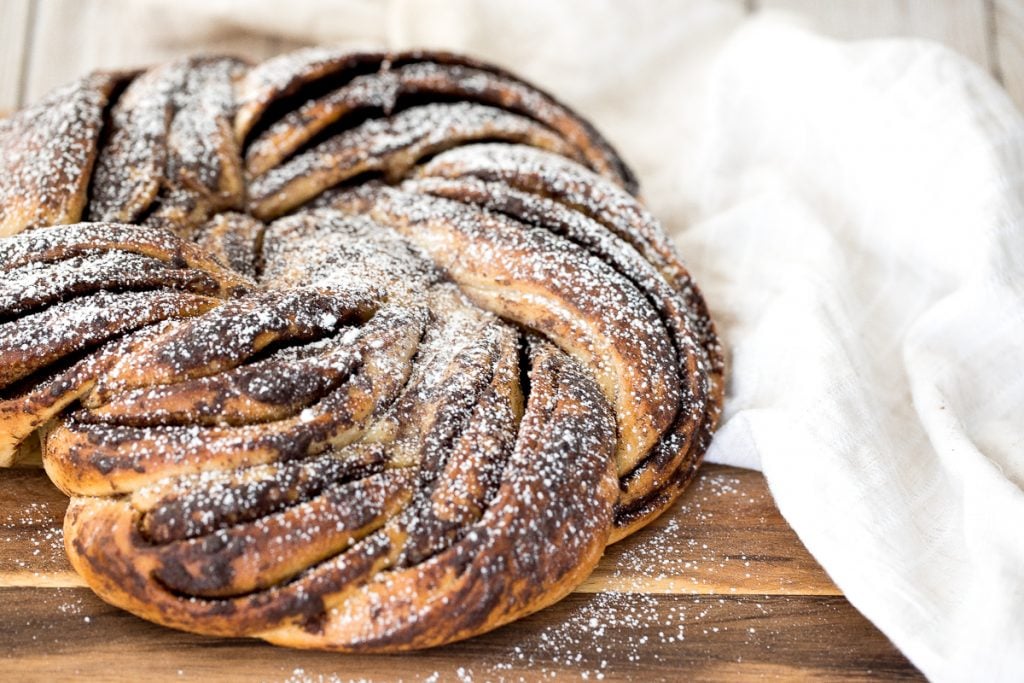 The sourdough cinnamon roll twist bread is an irresistible treat that combines the tangy flavor of sourdough with the sweet and aromatic taste of cinnamon sugar.
This soft and fluffy bread is buttery and layered with a generous amount of cinnamon sugar, creating a delectable combination that will leave your taste buds craving for more.
With its easy prep the night before and fresh out-of-the-oven experience, this bread is perfect for satisfying your Valentine's Day dessert cravings.
15. Flourless Banana Brownies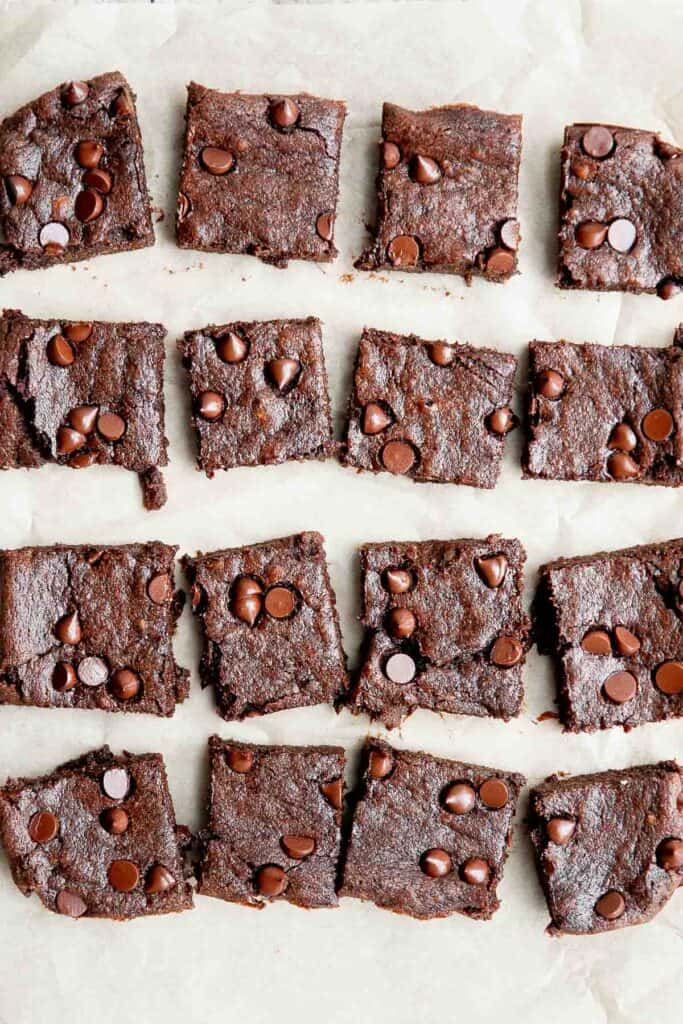 For a quick and easy treat, whip up some rich and fudgy flourless banana brownies in just 30 minutes.
These gluten-free delights are perfect for those looking for a delicious dessert option that doesn't require any flour.
The bananas add a natural sweetness and moisture to the brownies, making them incredibly moist and flavorful.
16. Healthy Banana Bread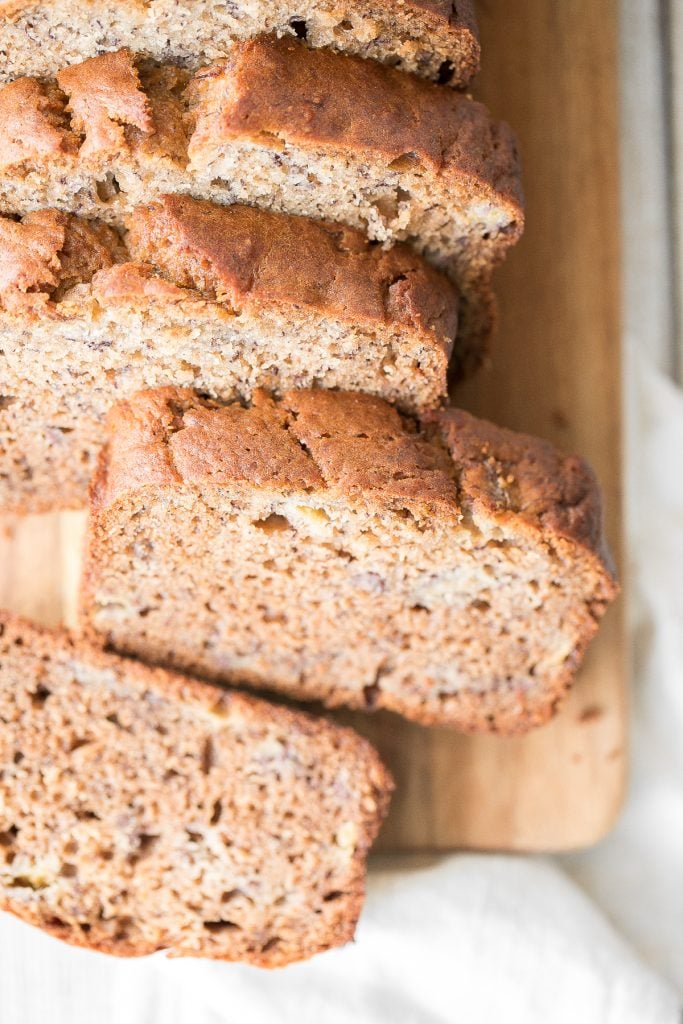 This delightful treat is not only delicious and moist but also guilt-free. With no refined sugar or butter, it's perfect for those looking for a nutritious dessert.
Plus, it's incredibly easy to whip up with pantry staples, requiring just 10 minutes of prep time.
17. Red Velvet Crinkle Cookies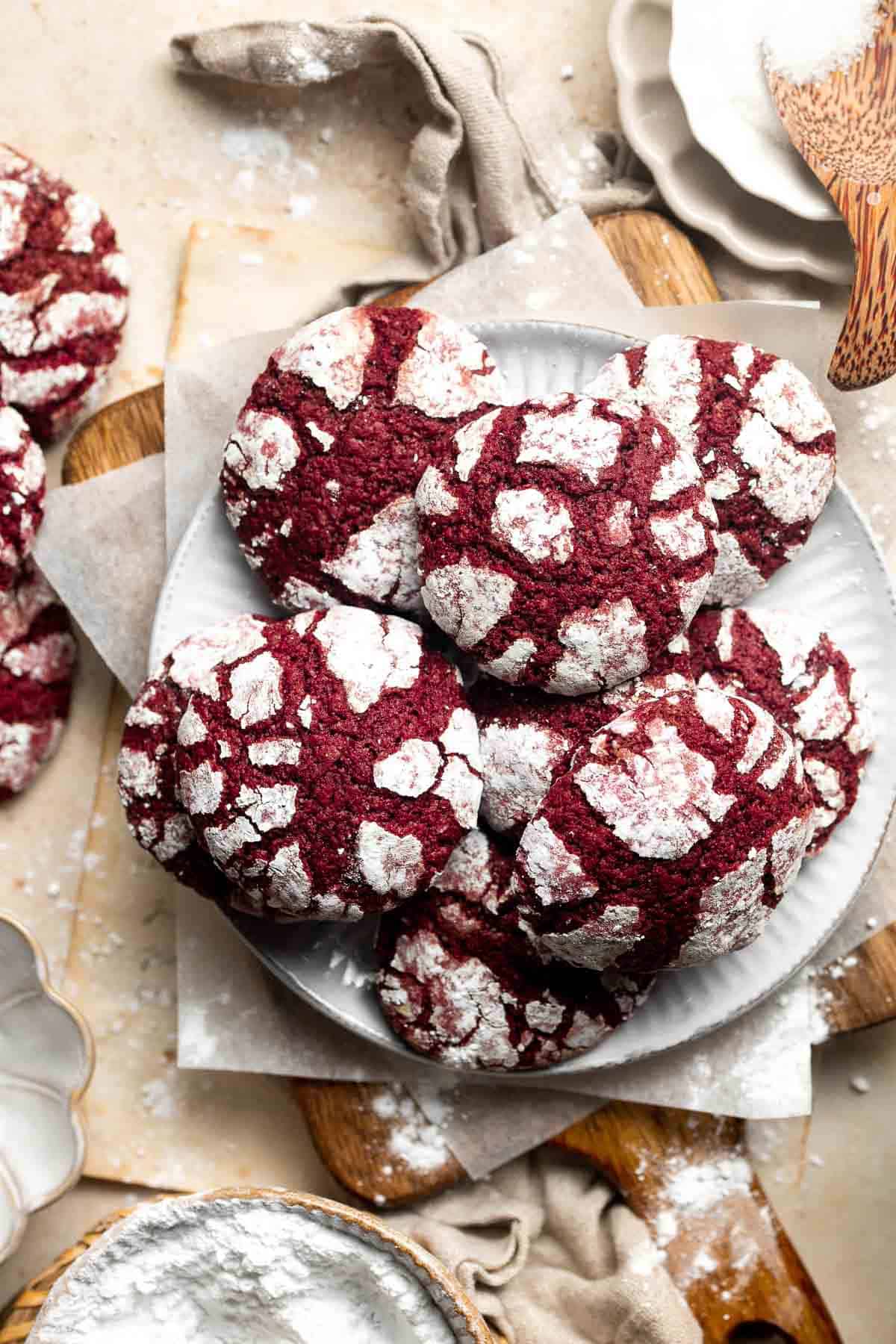 These cookies are a delightful combination of rich cocoa flavor and a hint of tanginess from the cream cheese.
The vibrant red color adds a festive touch to any dessert table.
With no chilling required, you can have these delectable treats ready in no time.
Get your mixing bowls ready for a batch of irresistible Red Velvet Crinkle Cookies!
18. Baked Jelly Donuts with Strawberry Jam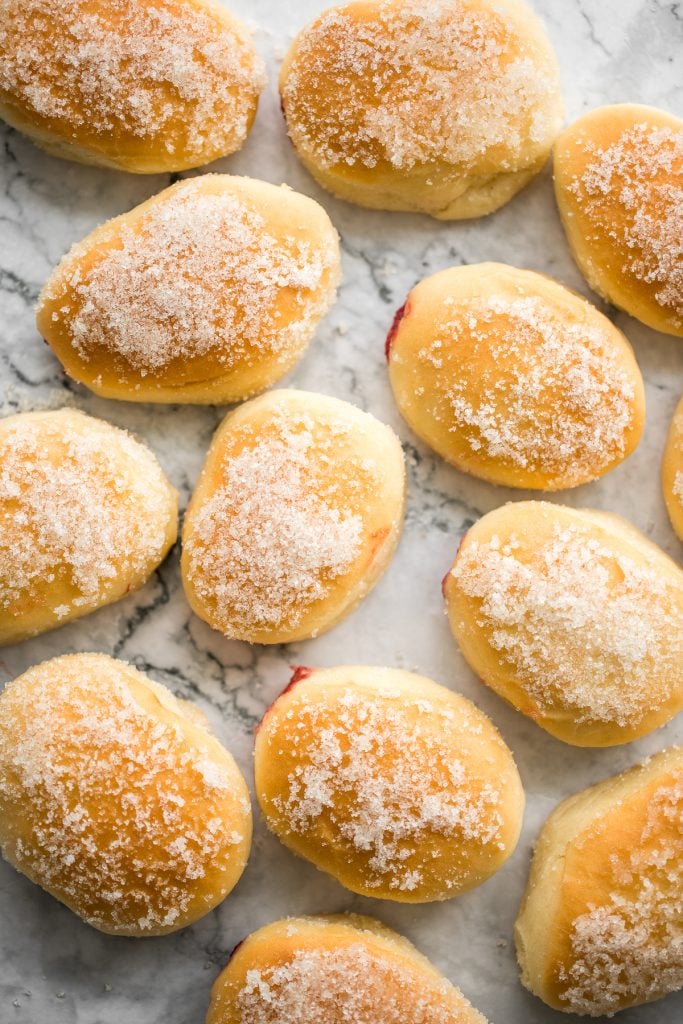 Indulge in the heavenly taste of these homemade baked jelly donuts. They are filled with sweet strawberry jam and coated in a sugary bliss.
These delectable treats have a melt-in-your-mouth texture that will leave you craving for more.
The soft, fluffy, spongy, and airy donuts are a delight to bite into. Each bite releases a burst of luscious strawberry jam, perfectly complementing the sugary exterior.
19. Chocolate Chip Cookies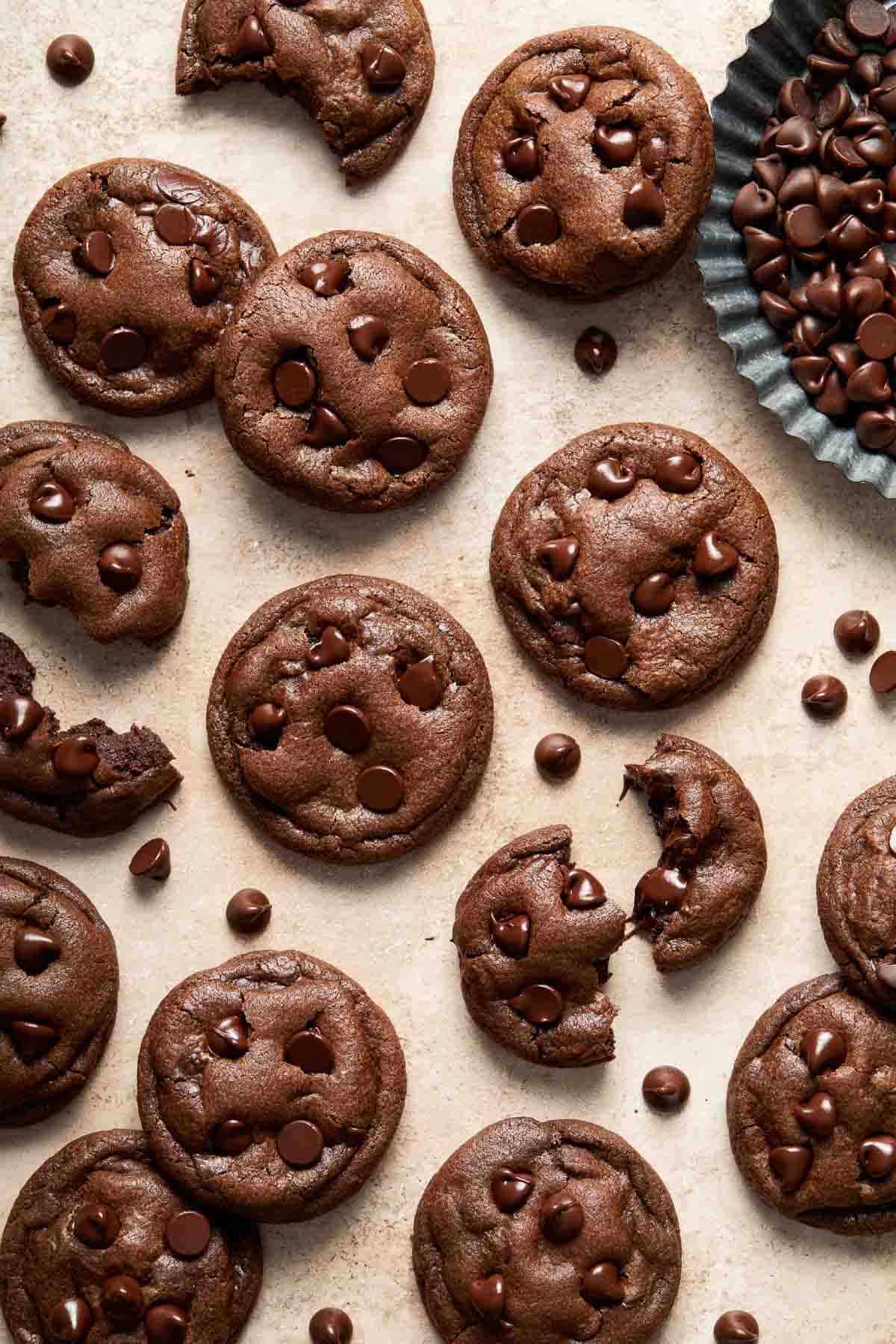 These cookies are soft, chewy, and oh-so-delicious. Best of all, they are incredibly easy to make and can be ready in under 20 minutes. No need for chilling the dough either!
20. Fudgy Brownies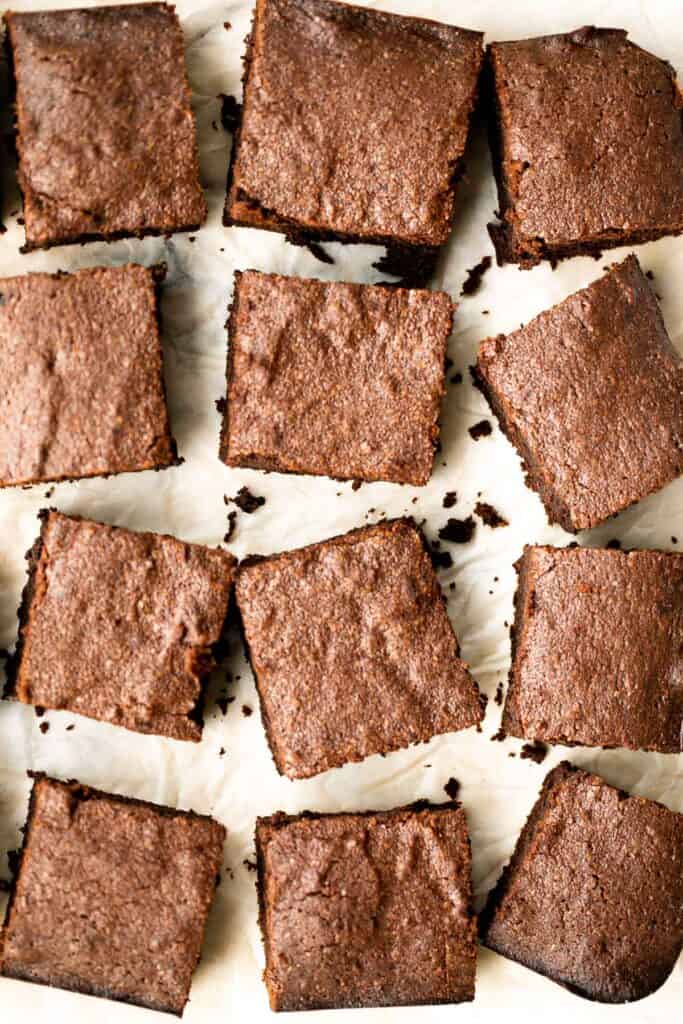 Craving a rich and decadent treat? You can satisfy your sweet tooth with these fudgy brownies that are easy to make in just one bowl.
They're everything you want in a brownie – rich, sweet, moist, and oh-so-chocolatey.
With less cleanup and ready in about 30 minutes, they're perfect for those impromptu dessert cravings.
The gooey center and crackly top will have you coming back for seconds.
21. Double Chocolate Loaf Cake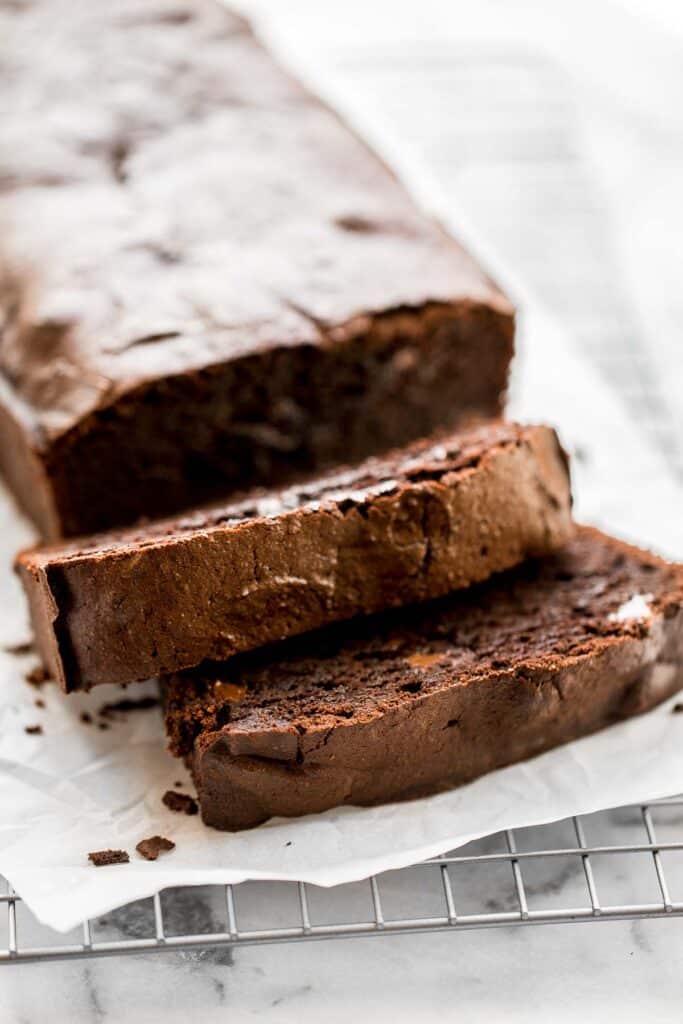 The double chocolate loaf cake is a must-try for all chocolate lovers. This delectable treat is moist, rich, and oh-so-delicious. With its fudgy texture and intense chocolate flavor, it's sure to satisfy any sweet tooth.
The best part? It's incredibly easy to make! Just mix up the quick one-bowl batter and pop it in the oven in just 10 minutes.
Whether you're celebrating Valentine's Day or simply craving a decadent dessert, this double chocolate loaf cake will leave you wanting more.
22. Caramel Pecan Cheesecake Bars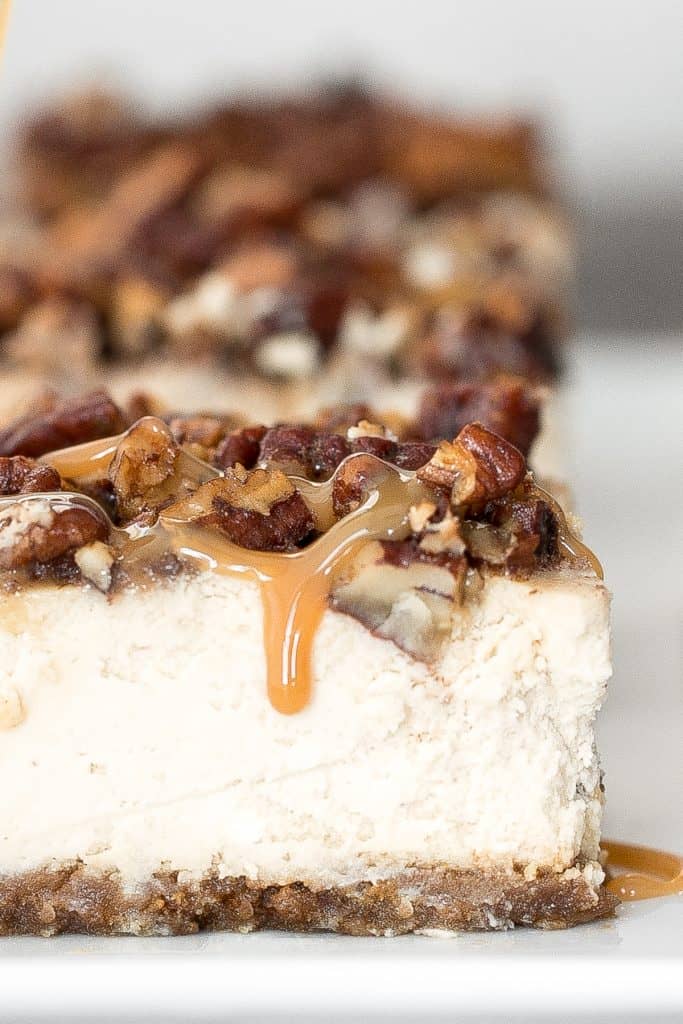 You'll love the creamy texture and the rich flavors of these caramel pecan cheesecake bars.
The graham cracker crust adds a delicious crunch to every bite, while the luscious cheesecake filling melts in your mouth.
Topped with a generous drizzle of caramel sauce and a sprinkle of crunchy pecans, these bars are the perfect treat for any special occasion.
23. Chocolate Thumbprint Cookies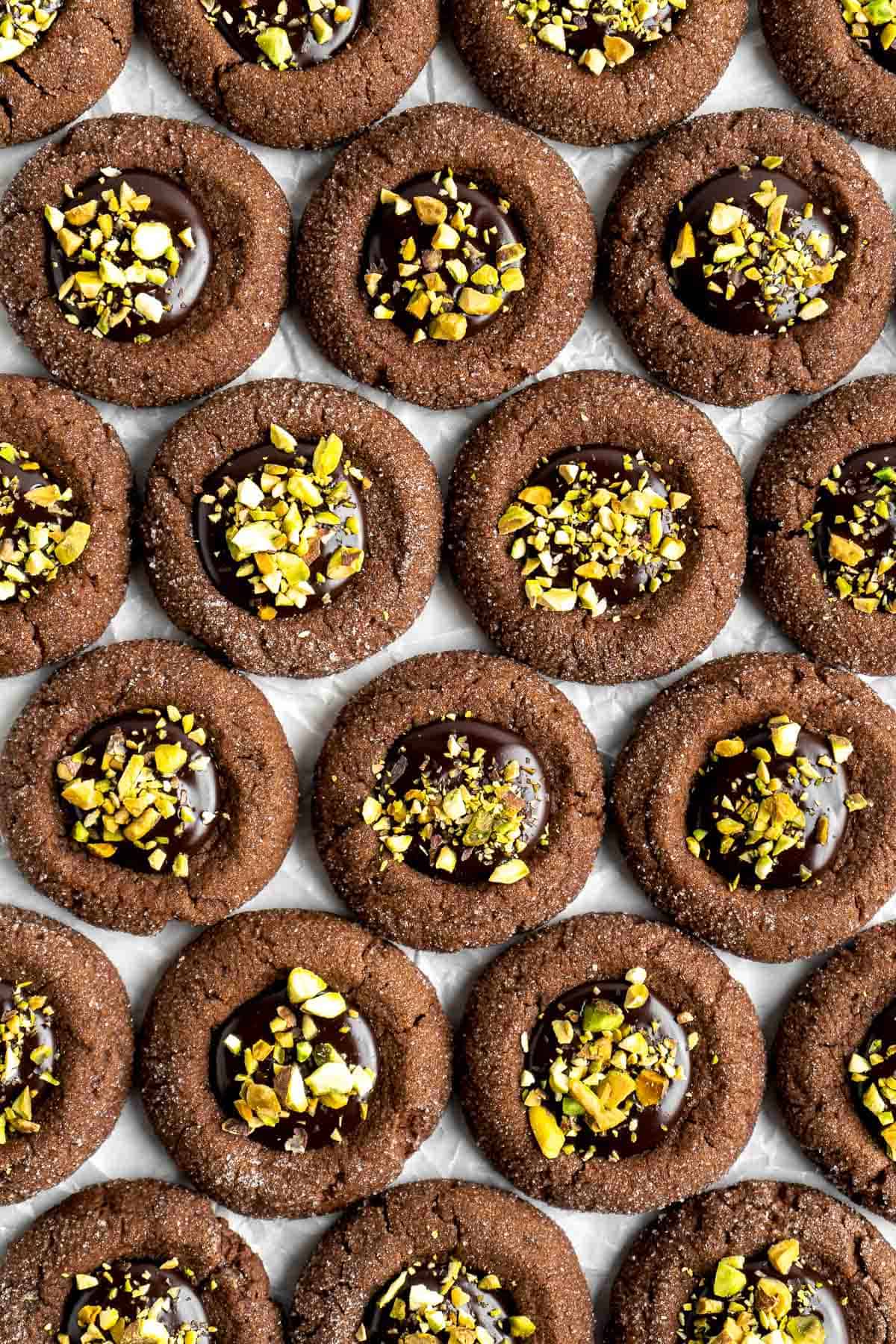 These chocolate thumbprint cookies are made with a rich and chewy chocolate dough. The dough is decadent and indulgent, perfect for satisfying any chocolate craving.
It's filled with smooth ganache, adding a velvety richness to each bite. The ganache filling is a delightful surprise that pairs perfectly with the chocolate dough.
On top of that, these cookies are topped with crunchy pistachios. The pistachios add a delightful crunch that complements the chocolate flavors.
This combination of flavors and textures makes these cookies the perfect treat for Valentine's Day. They are sure to impress your loved ones and make them feel truly special.
24. M&M Cookies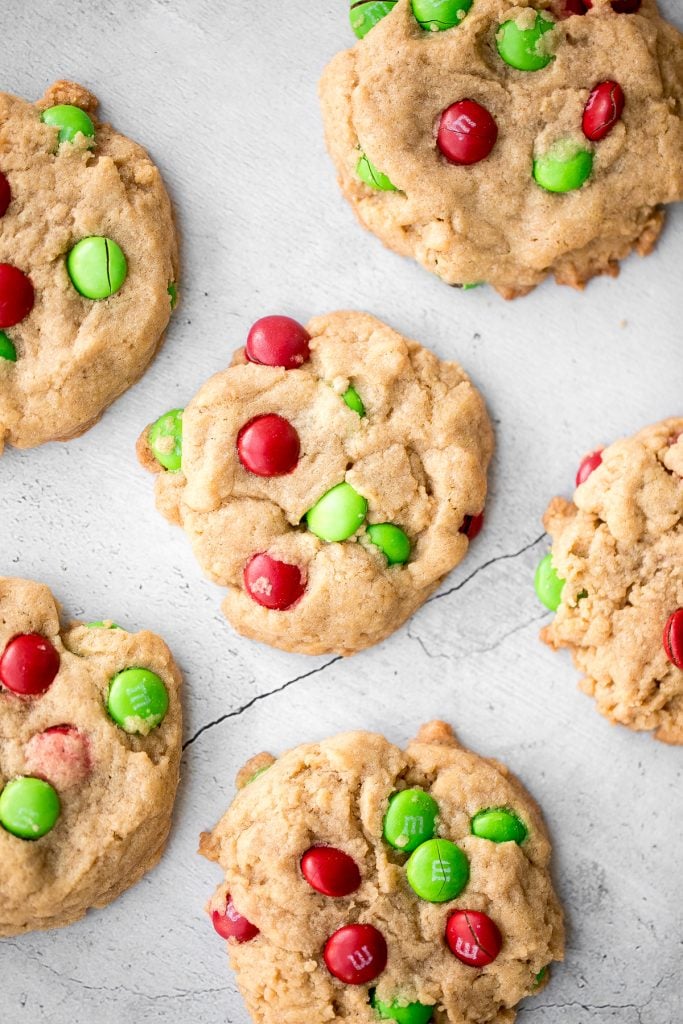 Get ready to enjoy some festive red and green M&M cookies that are super soft, chewy, and have crispy edges. These delightful treats are perfect for any occasion, whether it's Christmas or Valentine's Day.
With no chill time required, you can whip up a batch in under 20 minutes. And if you're feeling extra romantic, use red and pink M&M's for a sweet Valentine's touch.
25. Caramel Brownies
Baking a batch of caramel brownies is a surefire way to satisfy your sweet tooth. These rich, moist, and decadent treats start with a thick chocolate batter that bakes up into fudgy goodness.
But what takes them to the next level is the homemade creamy caramel sauce drizzled on top.
With each bite, you'll experience the perfect balance of chocolate and caramel, making these brownies an irresistible Valentine's Day dessert option for anyone with a craving for something indulgent.