Chicken is a versatile ingredient that can be prepared in endless ways. From skewers to stews, the possibilities are nearly limitless when cooking with chicken. As someone avoiding gluten, having delicious chicken recipes in your repertoire is key.
This roundup features 30 amazing gluten-free chicken recipes to add variety and flavor to your weekly menu.
1. Gluten-Free Chicken (with Broccoli Cheddar Rice)
Craving a comforting meal but want to avoid gluten? This recipe for gluten-free chicken with broccoli cheddar rice is perfect.
It's a simple combination of juicy chicken breast, fresh broccoli florets, and cheesy rice cooked together in one skillet.
The rice soaks up all the delicious flavors while the chicken keeps things protein-packed.
It's a great option for quick dinners when you want something tasty but don't have much time. The creamy cheddar flavors pair nicely with the mild chicken and fresh broccoli.
2. Gluten Free Chinese Honey Chicken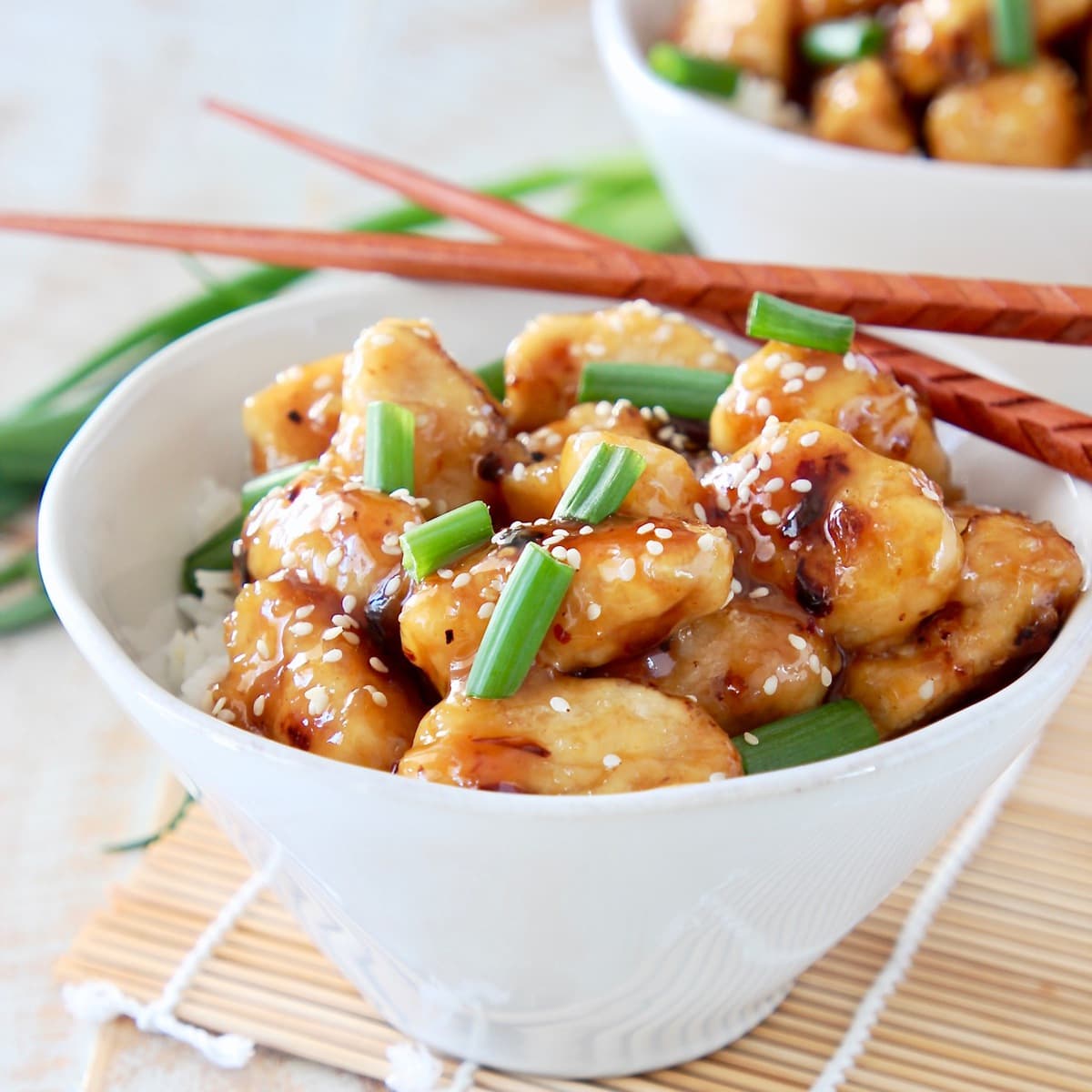 Sweet and savory flavors come together in this quick and easy gluten-free Chinese honey chicken.
Boneless chicken thighs are fried until crispy and then coated in a sweet honey glaze made with soy sauce, rice vinegar, sesame oil, and ginger.
The honey glaze clings to the juicy fried chicken, creating a mouthwatering combination of flavors in every single bite.
Feel free to use chicken breasts if you prefer white meat. Serve over a bed of rice with sliced green onions for a complete meal.
This better-than-takeout chicken is sure to satisfy any cravings for Chinese food, all without the gluten.
3. Gluten Free Sweet and Sour Chicken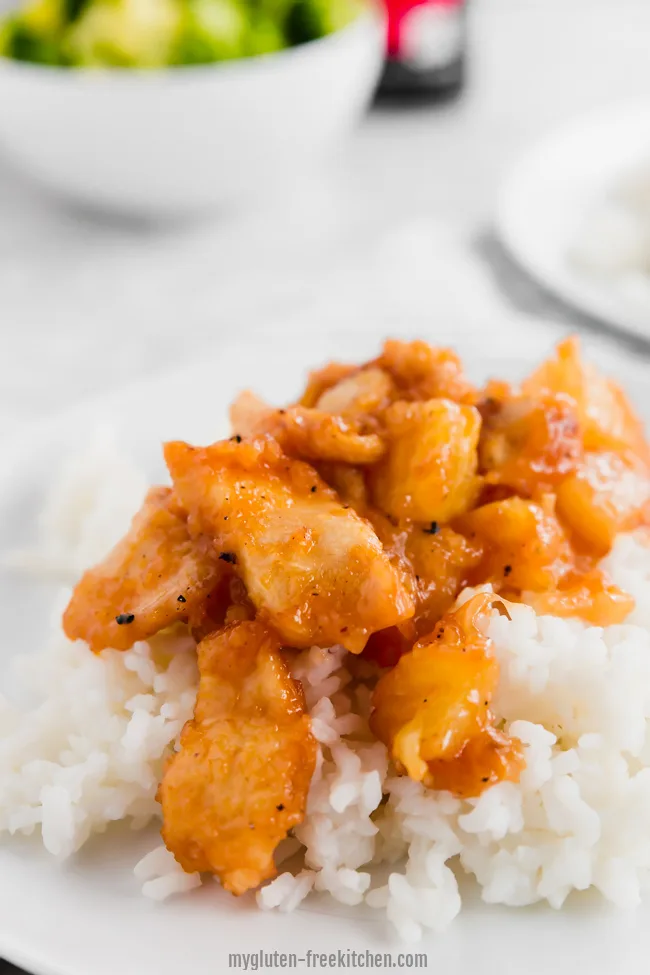 Craving sweet and sour chicken but want a gluten-free version? This recipe delivers all the delicious flavors of the takeout favorite in a homemade gluten-free recipe.
Boneless chicken is lightly fried and then simmered in a sweet and tangy sauce along with pineapple chunks and bell pepper.
The sauce is thickened with cornstarch for a silky texture that clings nicely to the chicken. A sprinkle of sesame seeds adds extra flavor and crunch.
Enjoy this over steamed rice for a delicious gluten-free dinner the whole family will love. Every mouthwatering bite is free of gluten but full of flavor.
4. Baked Chicken Thighs
For a quick and easy dinner, look no further than these simple baked chicken thighs. Bone-in chicken thighs are seasoned with salt, pepper, and paprika and then baked until the skin is crispy and the meat is juicy.
The high heat of the oven helps render the fat and crisp up the skin beautifully. Chicken thighs are flavorful and budget-friendly.
Plus, bone-in thighs hold moisture better than chicken breasts during cooking. This easy recipe requires minimal prep and delivers delicious gluten-free chicken with crispy seasoned skin your family will devour.
Keep it in mind any night you need a fast dinner with big flavor.
5. Hawaiian Chicken
Escape to the tropics with this sweet and savory Hawaiian chicken recipe. Boneless chicken breasts are marinated in a blend of soy sauce, honey, ginger, and garlic.
Then they are sautéed and glazed with a sweet and tangy pineapple juice mixture. The marinade keeps the chicken incredibly moist and infuses it with flavor before cooking.
Pineapple and bell peppers add even more flavor and create a beautiful presentation. Feel free to use chicken thighs if you prefer dark meat.
This quick and easy recipe is perfect for summer dinners. The Hawaiian-inspired flavors will whisk you away to the islands, no passport required.
6. Paprika Chicken Drumsticks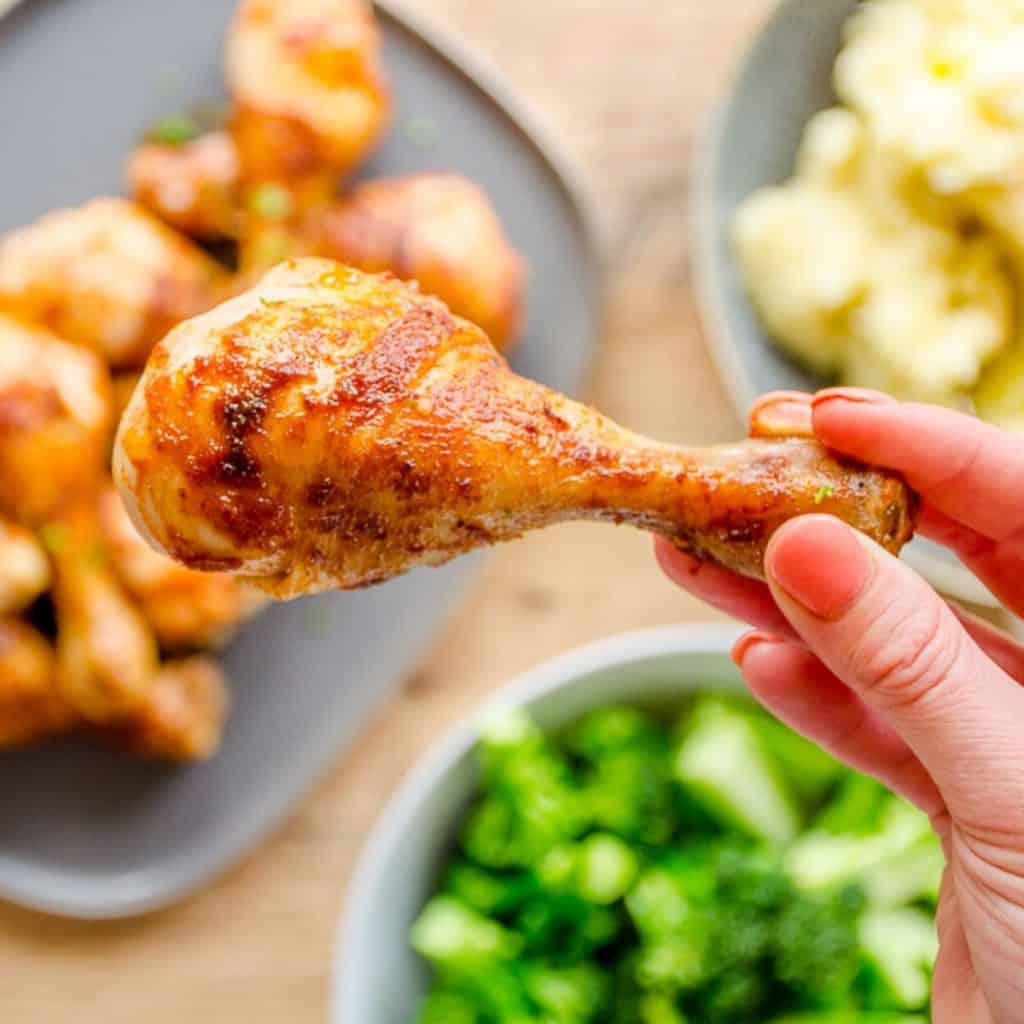 Chicken drumsticks roasted with smoked paprika are always a crowd-pleaser. The paprika adds a wonderful flavor that complements the savory chicken beautifully.
Toss the drumsticks in olive oil and then season generously with salt, pepper, and smoked paprika. Roast at a high temperature until the skin is crispy and golden brown.
The chicken will be juicy and flavorful all the way through. Smoked paprika adds a unique flavor that's reminiscent of barbecue but with less prep time.
This easy baked chicken recipe is budget-friendly and gluten-free, not to mention crazy delicious.
7. Thai Chicken Salad with Peanut Dressing
This light and refreshing Thai chicken salad is a great gluten-free option for warmer weather. Shredded chicken is tossed with crisp vegetables and herbs and then drizzled with a savory peanut dressing.
The salad strikes the perfect balance between sweet, salty, spicy, and sour. Peanut butter, lime juice, soy sauce, and sriracha in the dressing pack a flavorful punch.
And the shredded cabbage, carrots, cucumber, and cilantro add nice crunch and freshness. You can easily swap chicken breasts for thighs too.
This salad makes for a satisfying but lighter meal that's perfect for cooling down in the hot summer months. It's also great for work lunches.
8. Paleo Jerk Chicken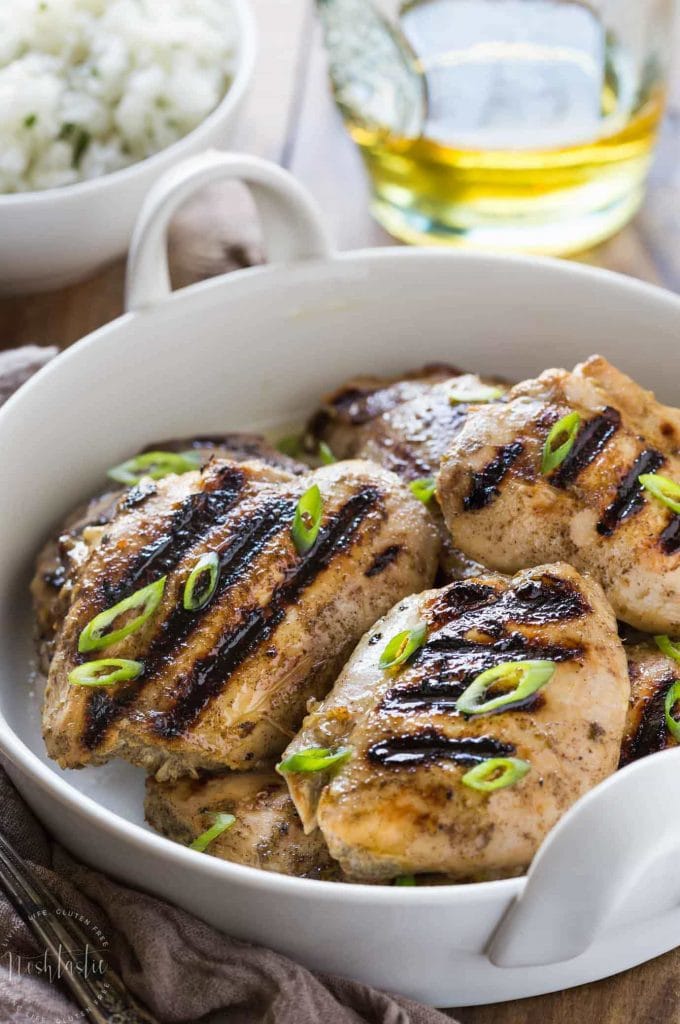 Add some island flair to dinner with this flavorful paleo jerk chicken. Chicken drumsticks are coated in a Jamaican-style dry rub packed with warm spices like allspice, cloves, nutmeg, thyme, and habanero powder.
Baking the chicken allows the spices to penetrate the meat for tons of flavor in every bite. The prep only takes about 10 minutes, and then you just bake the chicken for around an hour as the house fills with intoxicating aroma.
This spice-rubbed chicken is tender and full of flavor, with just enough heat to keep things interesting.
Enjoy it on its own or served over cauliflower rice. This jerk chicken is easy to make but tastes like you spent all day infusing flavor into every morsel.
9. Crispy Gluten-Free Baked Chicken
This crispy gluten-free baked chicken recipe delivers all the flavor and crunch you crave without deep frying.
Chicken tenders are coated in a mixture of almond flour, parmesan, paprika, garlic powder, salt, and pepper and then oven baked.
The almond flour coating gets beautifully crisp and creates a flavorful, nutty breading around the juicy chicken.
Using almond flour and parmesan cheese gives you that fried flavor without having to actually deep fry.
This easy gluten-free chicken recipe is kid-approved and perfect for busy weeknights. You can even prep a batch ahead of time and keep in the fridge to bake as needed for quick gluten-free meals.
10. Spinach Stuffed Chicken Breast
Sneak some extra greens into dinner with these spinach stuffed chicken breasts. Chicken breasts are butterflied open and stuffed with a cheesy spinach filling before baking.
The filling features sautéed spinach, garlic, diced tomatoes, parmesan, mozzarella, and seasonings. As the chicken bakes, the cheese in the stuffing melts to create an ooey gooey center.
You get a double serving of vegetables thanks to the hidden spinach. Kids and adults alike will devour this flavorful stuffed chicken.
Make it on a Sunday to eat throughout the week or freeze a few for later.
11. Ultimate Chicken Salad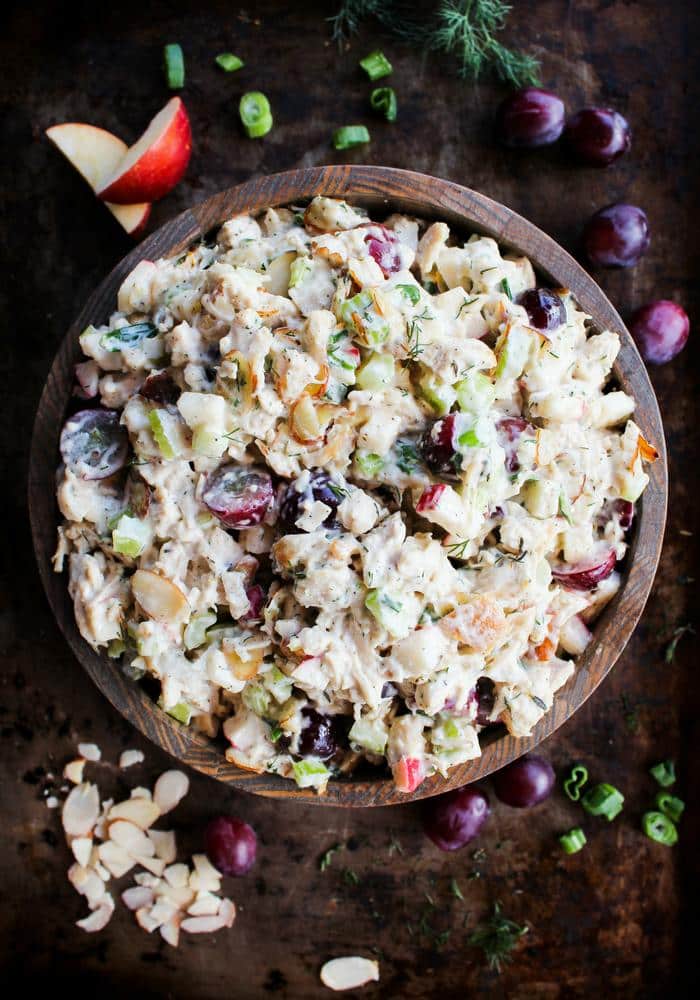 Chicken salad gets a flavor upgrade with the addition of fresh herbs, diced apple, crunchy almonds, and a zesty Dijon dressing.
Shredded chicken is combined with diced Granny Smith apples, sliced almonds, celery, Dijon mustard, lemon juice, mayo, chives, parsley, tarragon, and seasoning.
The variety of flavors and textures takes this classic salad to the next level. It packs a tasty punch without feeling heavy.
The apples and almonds add nice crunch while the fresh herbs provide a delightful zing. This dairy-free, Whole30 compliant chicken salad is ideal for grabbing on the go.
Stuff it into lettuce wraps or enjoy in between slices of gluten-free bread for a satisfying lunch or light dinner.
12. Mediterranean Chicken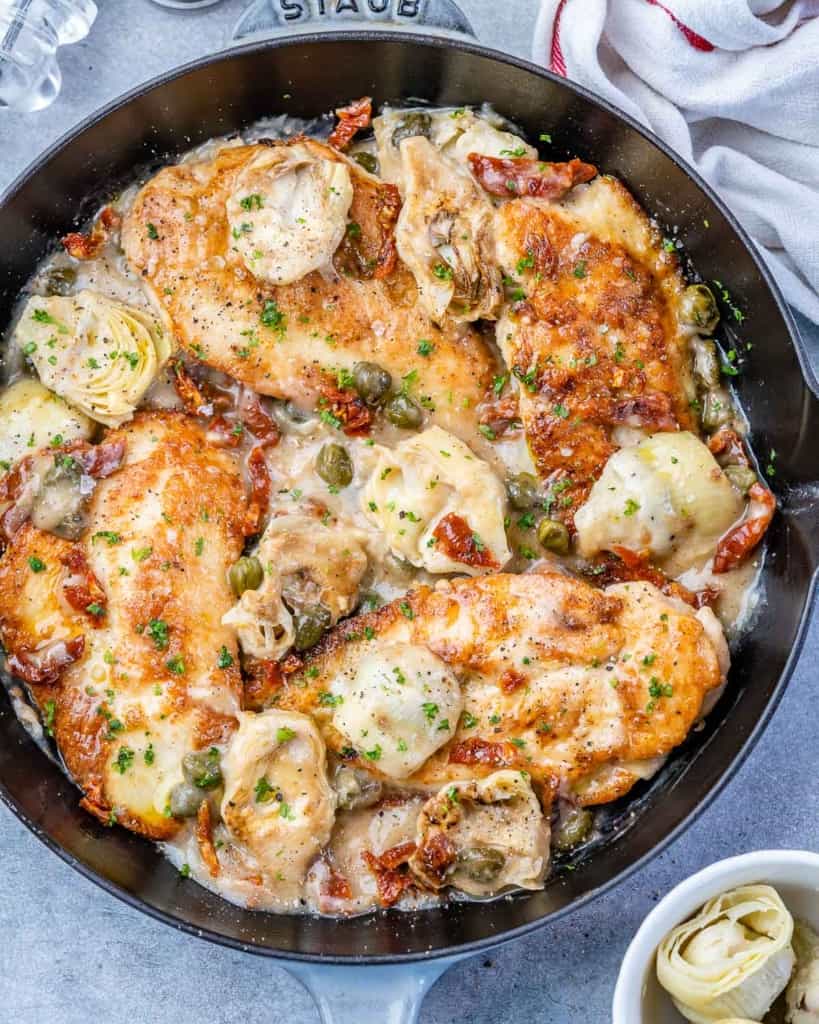 This Mediterranean chicken skillet dinner bursts with the flavors of the region, yet it's ready in just half an hour.
Chicken breasts are seasoned and seared to golden brown. Then artichoke hearts, sun-dried tomatoes, spinach, and kalamata olives are added right into the skillet to soak up all the flavor.
Feta cheese is sprinkled over the top just before serving. The combination of briny olives, sweet tomatoes, earthy spinach, and creamy feta is incredible.
Feel free to use chicken thighs here too. This Mediterranean chicken is packed with flavor in every single bite thanks to the bold ingredients.
Enjoy it over spaghetti squash, zucchini noodles, or cauliflower rice for a quick and easy gluten-free dinner.
13. Slow Cooker Chicken Casserole
Sometimes you just need the comfort of a chicken casserole. This gluten-free version cooks low and slow in the crockpot, so the chicken comes out incredibly moist and tender.
Chicken breasts are combined with cream of chicken soup, sour cream, cheese, vegetables, and seasonings.
The mixture is slow cooked for 4-6 hours until the chicken is fall-apart tender and the sauce is bubbly and delicious.
The hands-off cooking method makes this casserole a breeze to throw together on busy days.
Serve it over mashed potatoes, cauliflower rice, or with a side salad for a cozy and comforting gluten-free dinner.
14. Healthy Orange Chicken
Craving orange chicken but want a homemade version that's actually good for you? This recipe recreates the flavor of takeout orange chicken in a lighter, Paleo-friendly way.
Chicken breasts are cooked until caramelized and then smothered in a homemade orange sauce featuring orange juice, rice vinegar, maple syrup, ginger, and chili garlic sauce.
Almond flour helps thicken the sauce while arrowroot starch keeps the chicken extra crispy after frying. The orange sauce perfectly balances sweet and sour flavors.
Serve this gluten-free orange chicken over cauliflower rice along with steamed broccoli for a lighter take on the classic takeout dish.
15. Greek Lemon Chicken Skewers with Tzatziki Sauce
These Greek lemon chicken skewers marinated in fresh lemon juice, olive oil, oregano, and garlic are bursting with bright, zesty flavor.
The chicken is perfectly tender and full of herby Mediterranean flavors. It's paired with a cool yogurt tzatziki sauce that takes it over the top.
The tzatziki provides a creamy tangy dip for the skewers and helps cut through the richness of the chicken. These skewers have tons of flavor without complicated ingredients.
They're easy to make and full of fresh lemon tastes that are perfect for summer. Throw them on the grill or cook them in a grill pan for easy Greek-inspired flavor.
16. Gluten-Free Sweet Chicken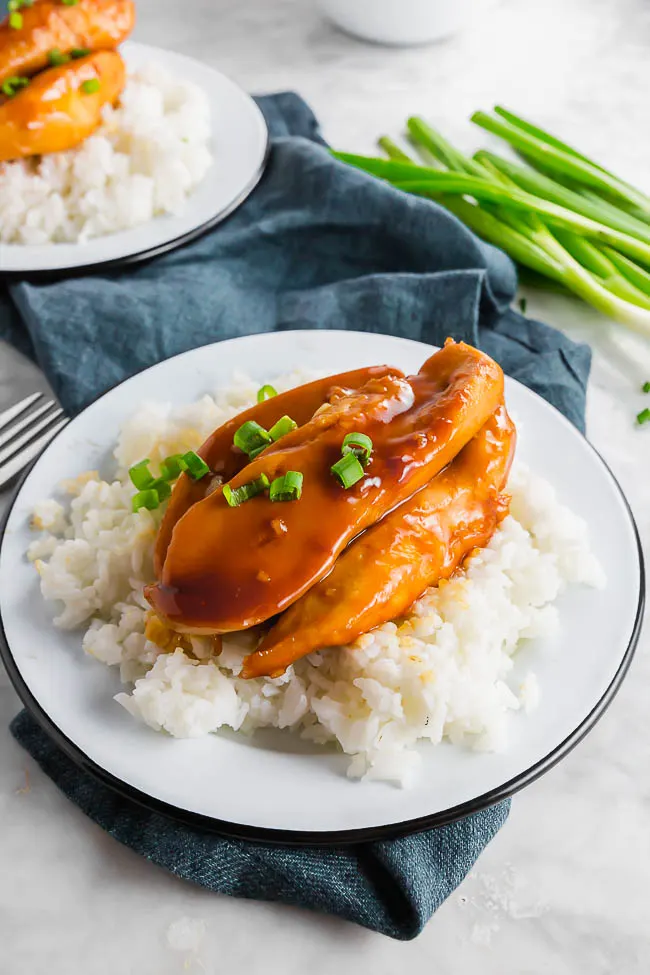 When you need a quick and easy gluten-free dinner, reach for this 5-ingredient recipe for sweet chicken. Chicken breasts are pan-seared and then simmered in a sweet sauce of butter, honey, soy sauce, garlic, and black pepper.
The sauce creates a beautiful glossy glaze over the juicy chicken. You can swap in chicken thighs too. Honey and soy sauce combine for the perfect balance of sweet and salty that goes great over rice.
The whole dish comes together in just 30 minutes with only 5 simple ingredients. For rushed weeknights when you want flavor without fuss, this saucy gluten-free chicken hits the spot.
17. Healthy Chickpea, Feta & Chicken Salad
This easy chicken salad gets a protein boost from chickpeas and creamy feta cheese. Shredded chicken and chickpeas are mixed with diced cucumber, cherry tomatoes, feta, and herbs.
A simple lemon vinaigrette brings it all together. Chickpeas add extra plant-based protein for a filling and nutritious salad.
The fresh vegetables provide lots of crunch, while the feta lends a cool creaminess that compliments the chicken nicely.
This satisfying chicken salad works great for meals on the go since it packs neatly into lunch boxes or lettuce wraps.
18. Honey Mustard Chicken
Honey mustard chicken delivers maximum flavor in just 15 minutes. Chicken breasts are pounded thin and then cooked stovetop in olive oil and butter.
Meanwhile, a quick and easy honey mustard sauce is prepped. Once the golden chicken breasts are cooked through, the sauce is poured over the top to glaze the chicken.
The honey and mustard create the ideal sweet and tangy flavor combo. This chicken is super fast to make but tastes like you fussed over it.
Keep all the ingredients on hand for effortless meals anytime. Try serving the saucy chicken alongside steamed veggies or a fresh side salad.
19. Gluten-Free Baked Nashville Hot Chicken
Nashville hot chicken is traditionally deep fried, but this gluten-free baked version achieves all the same smoky, spicy flavors without the oil. Chicken pieces are coated in a spiced flour blend and then oven baked until crispy.
Next, they're brushed with a fiery mixture of hot sauce, brown sugar, and spices. The two-step coating technique helps deliver maximum crunch and flavor.
The end result is tender, juicy chicken with a crispy coating and addictive smoky spice flavor. Although this gluten-free Nashville hot chicken requires a few more ingredients, all the flavors in each bite make it worth the effort.
Kick up your weeknight chicken routine with this fiery baked favorite.
20. Gluten-Free Coconut Chicken Curry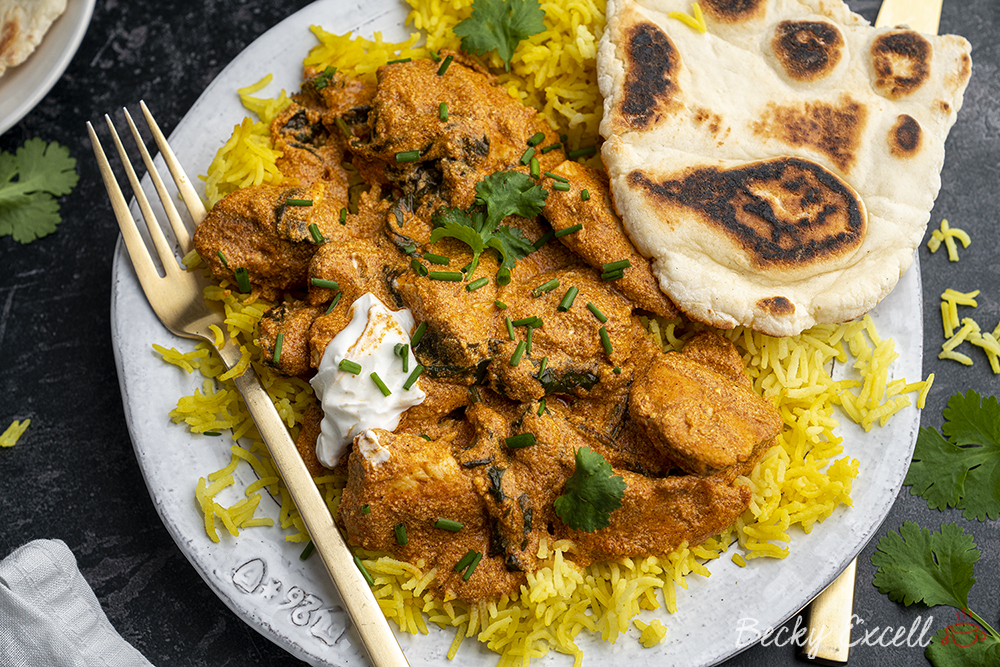 Welcome autumn with this delicious gluten-free coconut chicken curry. Boneless chicken thighs simmer in a rich and aromatic coconut curry sauce featuring ginger, garlic, cumin, coriander, turmeric, and red pepper flakes.
The sauce clings to the juicy chicken, infusing it with tons of flavor. Sweet potatoes are added halfway through cooking for an extra burst of color and nutrients. The sweetness balances nicely with the savory curry.
Serve this gluten-free curry over cauliflower rice for the perfect fall comfort food. The bold Thai-inspired flavors will warm you up from the inside out.
21. Lemon Chicken Marinade with Basil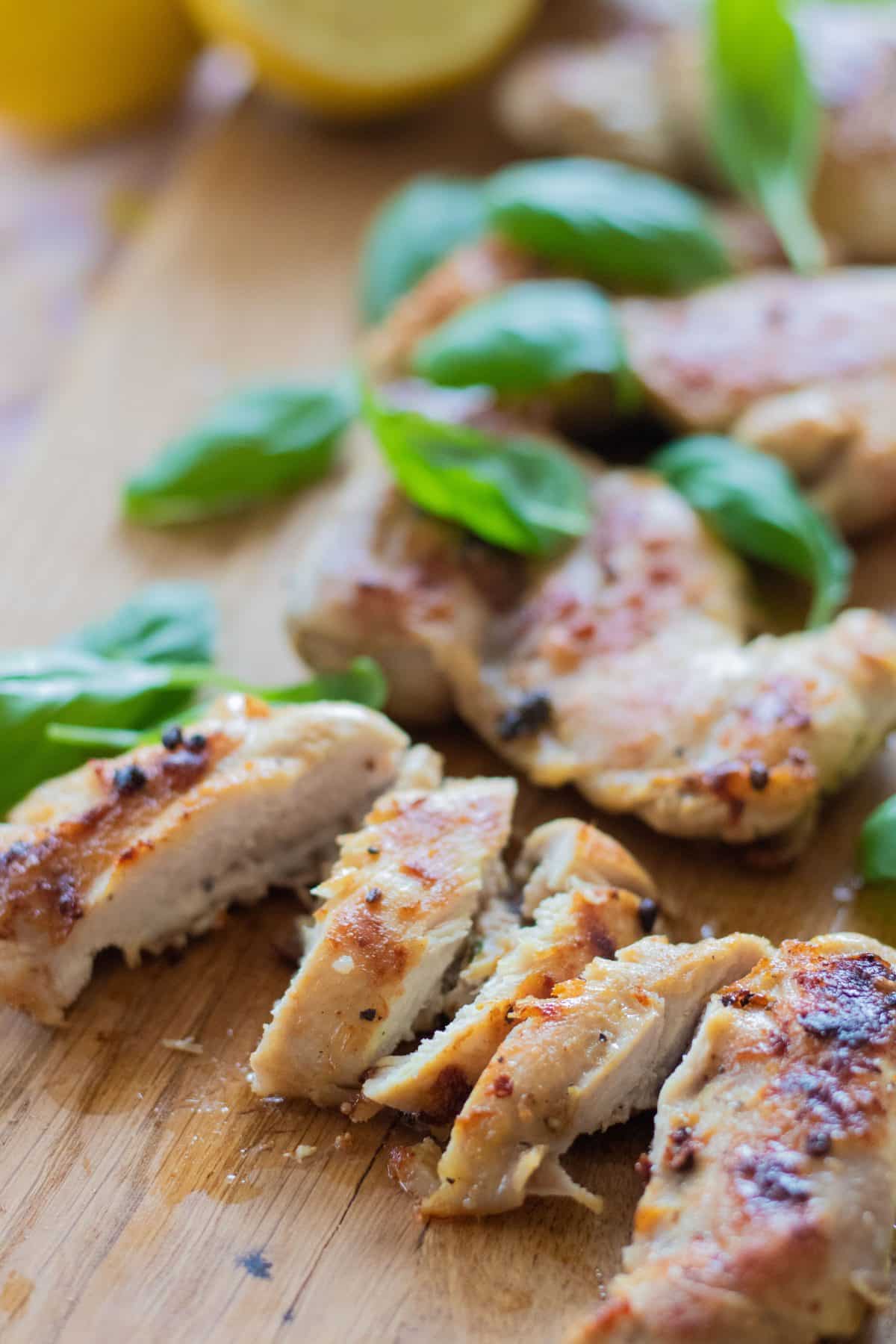 Tender, juicy chicken awaits you thanks to this quick yet delicious lemon chicken marinade. Chicken breasts soak for just 20 minutes in a marinade of olive oil, lemon juice, garlic, salt, pepper, and fresh basil.
The acidity in the lemon juice tenderizes the chicken to perfection. It infuses the chicken with bright, sunny flavors that pair beautifully with grilled vegetables or a fresh summer salad.
The fresh basil adds a delightful herbal aroma. Try swapping in chicken thighs too. This easy lemon chicken marinade adds so much flavor with minimal effort. Keep it in your back pocket for effortless gluten-free grilling anytime.
22. Korean Spicy Chicken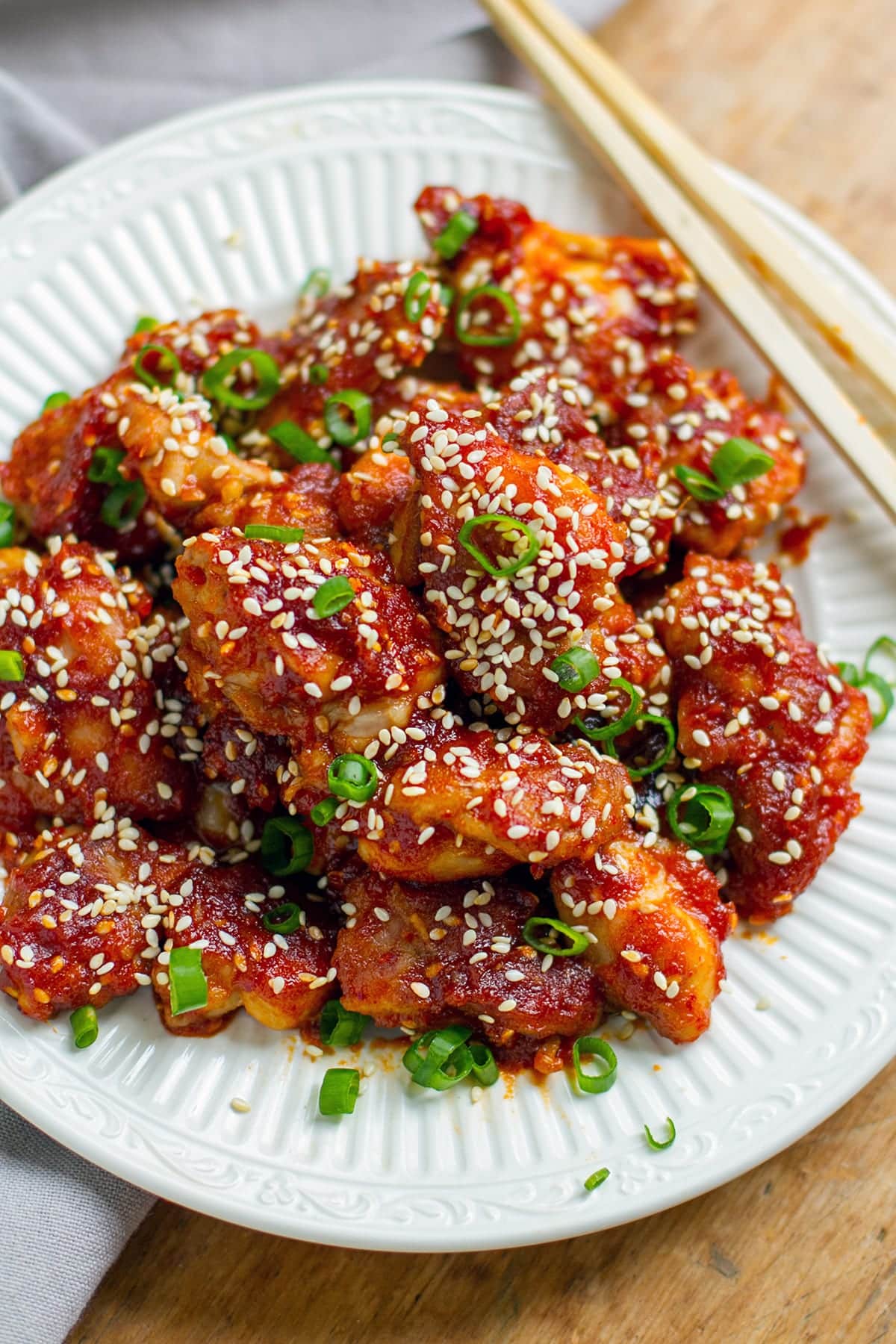 Give your usual chicken a spicy twist with this Korean-style fried chicken coated in crunchy potato starch and gochugaru. Gochugaru is a Korean red pepper powder that lends addictive flavor.
Chicken pieces are double fried for maximum crunch, then tossed in the spicy gochugaru coating. The potato starch batter gets super crispy and holds the seasoning nicely.
Every bite packs a flavorful punch of heat that plays nicely with the juicy, tender chicken. This spicy fried chicken is perfect for sharing at parties or enjoying as fun finger food at home.
The flavorful heat makes it seriously hard to stop noshing.
23. One-Pan Roasted Chicken And Vegetables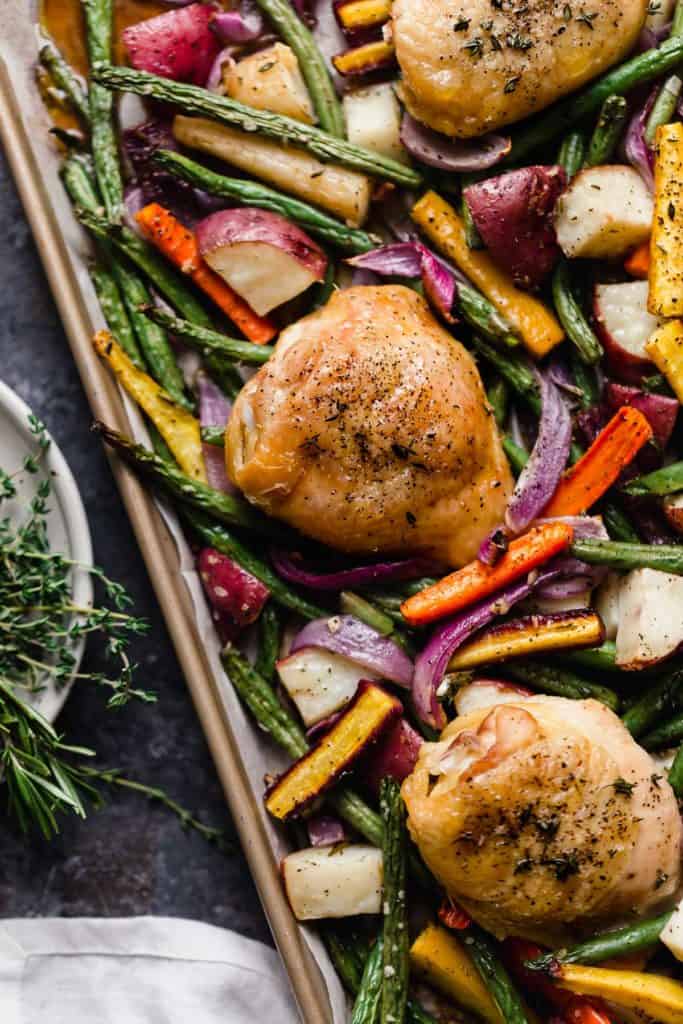 Cooking chicken and vegetables together on one sheet pan makes for a fuss-free, gluten-free dinner with fantastic flavor. Chicken drumsticks and thighs are arranged over a bed of potatoes, Brussels sprouts, carrots, and onion.
Everything roasts together in the hot oven, so the chicken juices baste the vegetables as they cook. The result is crispy chicken skin, tender and juicy meat, caramelized veggies, and pan drippings for an easy sauce.
The bold colors are as beautiful as the flavors in every bite. Serve this one-pan dinner with a green salad or roasted broccoli. It's a simple way to get your protein and veggies without extra pans to wash.
24. Heavenly Broiled Chicken Breast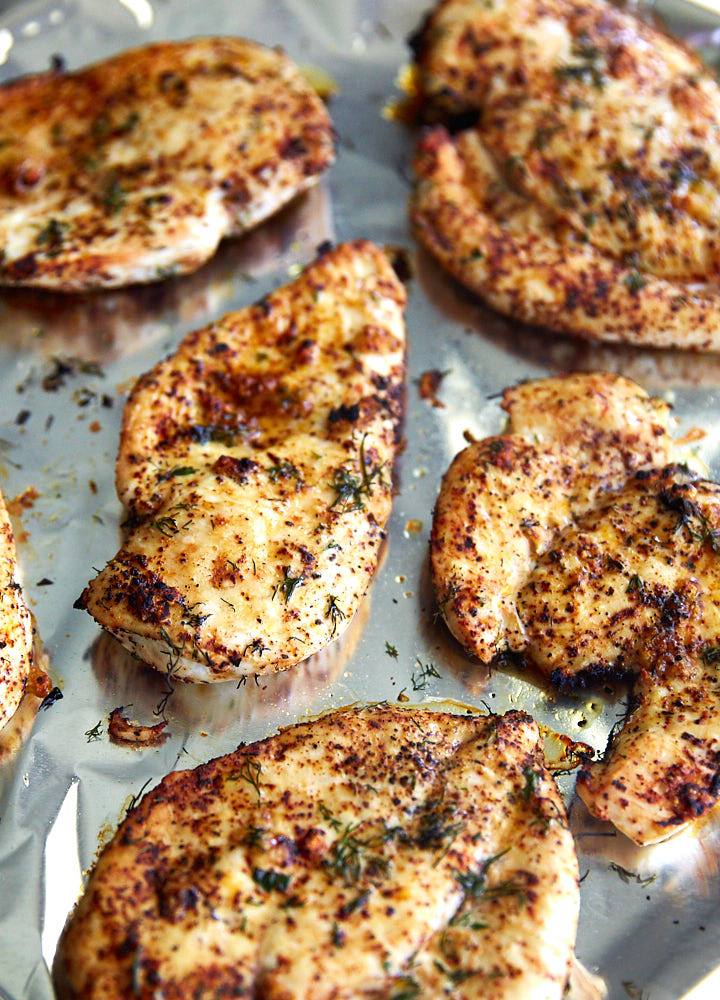 These broiled chicken breasts deliver a crispy, caramelized exterior with a moist and juicy interior every time. Chicken breasts are seasoned with salt, pepper, and paprika and then broiled at a high heat.
The direct top-down heat from the broiler crisps and browns the skin nicely. Broiling is easy and requires no flipping like pan frying. The chicken broth in the baking sheet helps prevent drying out while also making a simple pan sauce.
The end result is fork-tender chicken with beautiful color and flavor. Broiled chicken breast is easy to make but looks and tastes like you fussed. Keep this gluten-free recipe handy for last-minute dinners.
25. Gluten Free Teriyaki Chicken
Teriyaki chicken is a favorite takeout order, but you can easily recreate the flavor at home with this gluten-free recipe. Chicken thighs simmer in a sauce of soy sauce, honey, rice vinegar, garlic, ginger, and cornstarch.
The sauce thickens up into a glossy, sweet and salty coating over the juicy chicken. Swapping chicken thighs for breasts keeps the meat extra moist and flavorful.
Serve this homemade teriyaki chicken over rice with a side of stir-fried vegetables for your new favorite gluten-free dinner. The complex sweet yet salty flavor of the easy teriyaki sauce is addictive.
Keep a batch in the fridge for quick meals all week long.
26. Best Gluten Free Fried Chicken
This gluten-free fried chicken features an ultra crispy exterior thanks to a breading made with tapioca starch and shredded potato.
The starchy coatings get super crunchy when fried, creating fried chicken with textures just like the real deal. Chicken pieces are soaked in buttermilk, dredged in the starch coating, and then fried in oil until deeply golden.
The buttermilk marinade keeps the chicken extra juicy despite frying. With a crispy, crunchy coating and moist and tender chicken, this gluten-free fried chicken hits the spot in all the right ways.
Make it for a fun gluten-free dinner or bring it to your next picnic or potluck.
27. Salt and Pepper Chicken
Recreate the signature crunch of Chinese salt and pepper chicken with this gluten-free, crispy stovetop recipe.
Chicken pieces are coated in a combo of potato starch, rice flour, cornstarch, salt, and pepper and then pan-fried until crispy. These starches help achieve ultimate crunch without deep frying.
The salt and pepper flavor profile is simple yet addictive. Quick pickled cucumbers flavored with rice vinegar provide a nice fresh balance alongside the crispy chicken.
28. Easy Gluten Free Chicken Tenders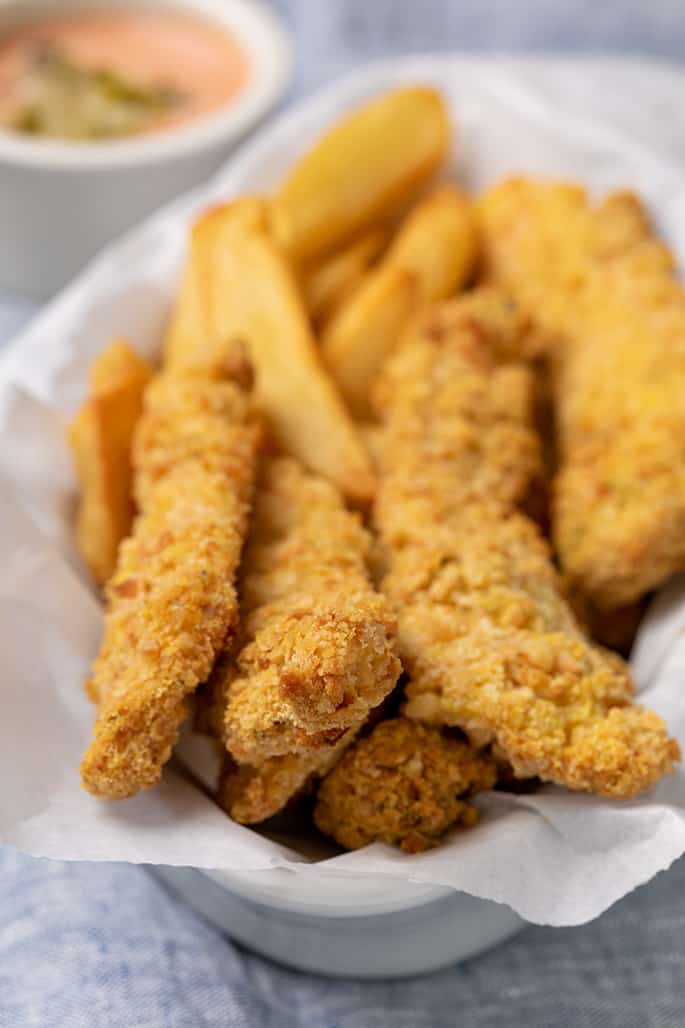 For a fast weeknight dinner, whip up these easy gluten-free chicken tenders. Chicken breast tenders are tossed in olive oil and seasoned with Italian seasoning, basil, oregano, garlic powder, salt, and pepper.
Then they are baked in the oven until lightly browned and cooked through. There's no complicated breading required, just simple herbs and spices.
Baking gives you crispy, flavorful chicken without having to bust out the deep fryer. Serve alongside your favorite gluten-free dipping sauce or enjoy them on their own.
Meal prep a batch of these seasoned chicken tenders on Sunday for quick lunches and dinners all week long.
29. Gluten-Free Baked Oregano Chicken
This simple gluten-free baked oregano chicken features a crispy almond meal breading flavored with fresh oregano.
Chicken breasts are dipped in beaten egg, dredged in the almond meal mix, and then baked until golden brown. Almond meal creates a nice crunchy crust without gluten, and the fresh oregano adds lovely aromatic flavor.
This easy chicken recipe is your new go-to for busy weeknights when you need dinner on the table fast but still want something tasty. Serve it alongside roasted vegetables or a fresh salad for a complete gluten-free meal.
30. Gluten Free Homemade Chicken Noodle Soup
Nothing beats a steaming bowl of homemade chicken noodle soup, and this gluten-free version delivers all the cozy comfort you crave.
Shredded chicken and gluten-free noodles simmer in a savory broth along with carrots, celery, onion, garlic, and fresh herbs. Using bone-in chicken pieces when making the broth infuses it with lots of flavor.
Cooking the chicken right in the soup means every bite is tender and juicy. Load up the soup with extra veggies if desired.
This soothing gluten-free chicken noodle soup is just as your grandma used to make. It's perfect for warming up blustery winter days and nourishing you when you're under the weather.