As a home cook who avoids gluten, I'm always on the lookout for new and creative gluten-free side dish recipes. Side dishes are essential for rounding out a meal, adding color, texture, and flavor.
In this roundup, I'm sharing 25 of my favorite simple gluten-free side dish recipes. From classics like roasted vegetables and mashed potatoes to interesting new flavors like cauliflower rice and beet salad, there's something here for every meal. Many can be made ahead of time and reheated easily.
Let's get cooking!
1. Roasted Brussels Sprouts
Don't sleep on roasted Brussels sprouts, this veggie was made to be roasted. Halved sprouts take on a caramelized nutty sweetness under high heat.
Toss first with plenty of olive oil, salt, and pepper so they get crispy browned exteriors. I love to throw in halved shallots and chopped bacon for extra flavor and texture.
Roasted Brussels sprouts make a great gluten-free holiday side but are just as good any night of the week.
2. Hasselback Potatoes Recipe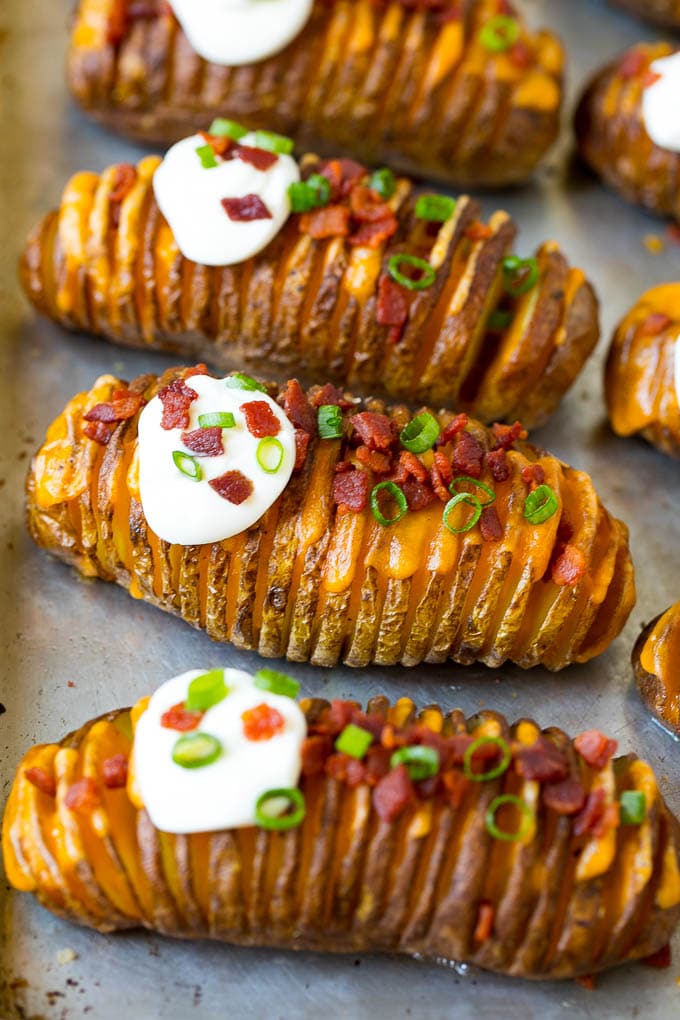 For a special spin on baked potatoes, try Hasselback potatoes. This Swedish dish involves slicing potatoes vertically almost all the way through into thin disks.
As they bake, the potato fans out into crunchy crisp layers. Brush on olive oil and sprinkle with coarse salt before baking. The oil helps the salt adhere and crisp.
For picture-perfect results, use a wooden spoon on both sides to prevent overcutting. Serve these impressive looking potatoes with steak or roasted meat.
3. Gluten Free Mexican Rice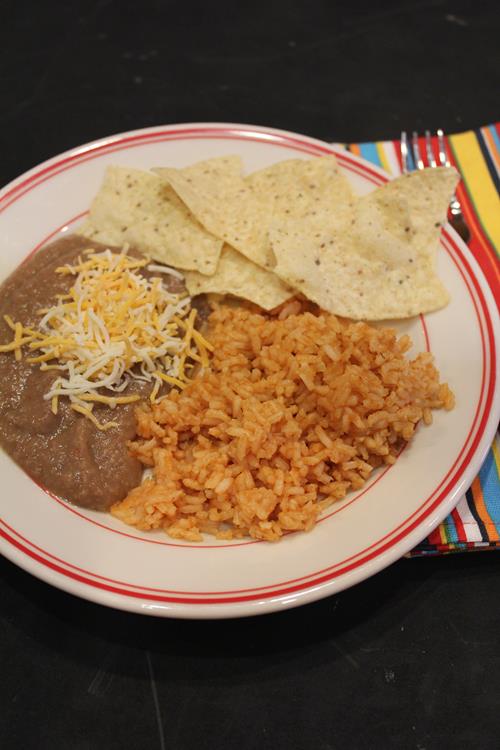 For flavorful gluten-free Mexican rice, start with tomato sauce, chicken broth and green chilies. Onion, garlic, and spices like cumin, chili powder, and oregano boost the flavor.
Allow the rice to absorb the seasoned liquid as it simmers uncovered. Finish by stirring in fresh cilantro.
Serve this rice with fajitas, enchiladas, tacos, or alongside Mexican protein. It's an easy weeknight dinner side but nice enough for company too.
4. Baked Wild Rice with Veggies
Wild rice makes a nice change from regular white or brown rice and has a pleasant nutty chew.
This baked wild rice dish incorporates roasted vegetables like butternut squash, cremini mushrooms, and spinach making it hearty and filling. The rice comes outtender while the veggies get caramelized.
Top it off with toasted cashews for extra crunch. It's a complete gluten-free meal but also makes a fantastic side.
5. Sauteed Green Beans with Garlic
In just 5 minutes, you can transform basic green beans into a restaurant-worthy side.
Sauteeing brings out the vibrant green color while garlic and a pinch of sea salt enhance the flavor. The beans retain a nice crisp texture without getting mushy.
Fresh green beans taste best but you can use thawed frozen as well. This easy sauteed veggie pairs well with all kinds of main dishes.
6. Greek Chickpea Salad
This Greek-inspired chickpea salad is loaded with color, texture, and big flavors. Chickpeas, red onion, bell peppers, cucumber, and tomatoes provide lots of crunch.
A lemony dressing made with olive oil, mustard, and oregano complements the veggies. Don't forget the creamy, salty feta cheese to tie everything together.
Serve this gluten-free salad as a side, light lunch, or over greens.
7. Simple Roasted Vegetables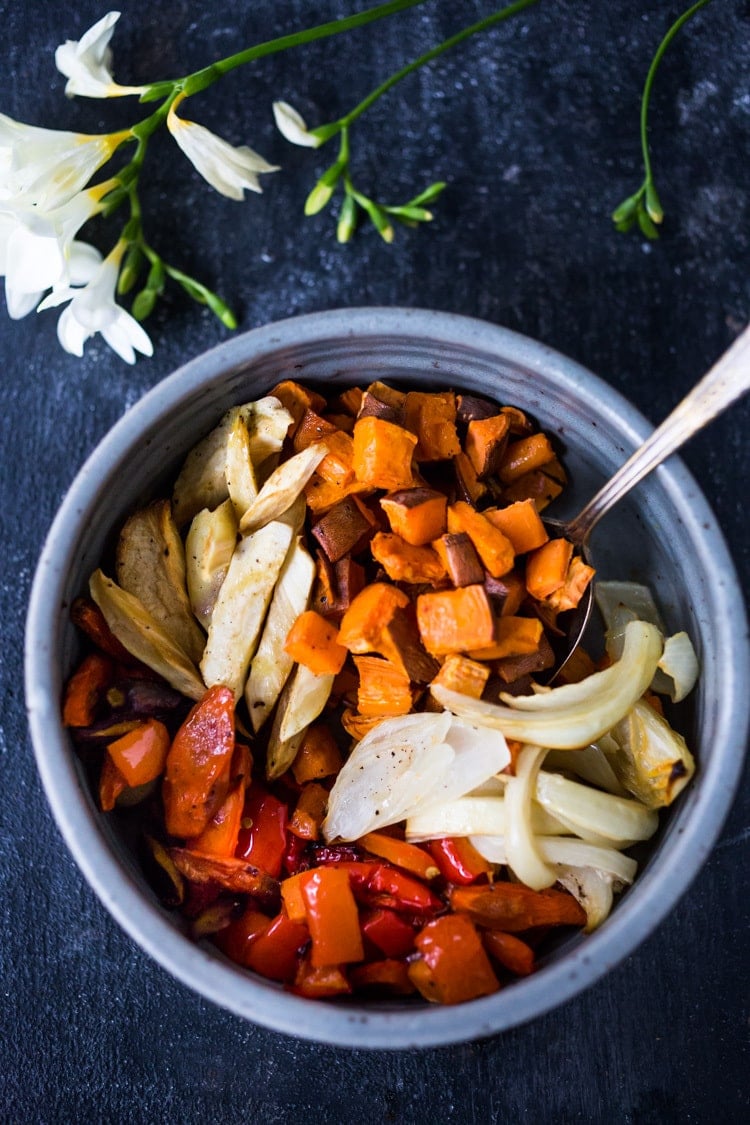 Roasting is one of the best cooking methods for maximizing flavor in vegetables. When exposed to high dry heat, veggies caramelize on the outside becoming sweet and crisp.
Their natural sugars concentrate creating intense flavor. Almost any veggie tastes great roasted but opt for ones with similar cook times like potatoes, carrots, parsnips, Brussels sprouts, and onions.
Toss the chopped veggies in olive oil, spread on a sheet pan, and roast at 425°F until browned and tender. Season with salt, pepper, and herbs.
8. Sweet Potato Casserole
This homemade sweet potato casserole may not have the marshmallow topping but it more than makes up for it with a crunchy pecan streusel. Sweet potato brings natural sugars, warmth, and soft texture while pecans lend a delightful crunch.
Warm spices like cinnamon, ginger, nutmeg, and cloves add comforting aromatic flavor. As a gluten-free side dish, it's a must for holiday meals but works well any time of year.
9. Perfect Roasted Asparagus
Roasting asparagus is hands-down superior to steaming or sautéing. To prevent the stalks from getting rubbery, proper prep is key.
Snap off the woody ends before washing. Skip peeling unless the spears are really thick.
Dry thoroughly then coat in oil and roast at 400°F for 15-20 minutes. Pull them out once the tips start to char.
Finish with a squeeze of lemon, shaved Parmesan, and red pepper flakes for a simple yet elegant gluten-free side.
10. Irish Mashed Potatoes (Colcannon)
Colcannon is a traditional Irish side dish made by mashing potatoes with cooked chopped kale or cabbage.
Onions and leeks are also commonly added. It's a clever way to use up leftover mashed potatoes and greens. The cabbage adds texture and freshness to the creamy spuds.
Season with salt, pepper, butter, and milk to taste. For gluten-free St. Patrick's Day or anytime, serve colcannon the same way you would regular mashed potatoes.
11. Cauliflower Gratin
Cauliflower makes a lighter, gluten-free alternative to potato gratin. Florets are baked in a cheesy cream sauce then topped with crunchy toasted breadcrumbs.
Gruyère and cheddar pack tons of flavor into the sauce. For the best texture, don't overcook the cauliflower – it should retain some bite.
The addictive crispy topping pairs wonderfully with roast chicken or pork.
12. Gluten-Free Dinner Rolls
Warm from the oven gluten-free rolls can make any meal feel special. Improved gluten-free flour blends mean lighter, fluffier results compared to the dense hockey pucks of the past.
Seasonings like rosemary, sea salt flakes, cheese, olives, or sun-dried tomatoes can add excitement to gluten-free rolls or dinner loaves.
Shape into rolls, sticks, or slices. Enjoy the opportunity to get creative with gluten-free bread.
13. Cracker Barrel Baby Carrots
Buttery sweet glazed baby carrots like those served at Cracker Barrel are irresistible. The recipe couldn't be easier either – just combine butter, brown sugar, and seasoning and heat until thickened.
Pour over cooked baby carrots and stir to coat. The glaze soaks right in creating tender yet slightly toothsome carrots.
If you can't find baby carrots, thinly sliced regular carrots work too. These go great with Southern comfort food.
14. KFC Coleslaw Recipe
Creamy, crunchy coleslaw is a classic side that pairs well with fried chicken, BBQ, sandwiches, and more.
This easy homemade version captures that KFC flavor with just a few ingredients – finely shredded cabbage, mayo, milk, sugar, vinegar, salt, and pepper.
Letting the dressed coleslaw chill for at least an hour improves the texture and flavor. Customize it by adding carrots, onions, or other veggies.
This gluten-free coleslaw is tasty on its own but really shines as a topping.
15. Garlic Parmesan Rice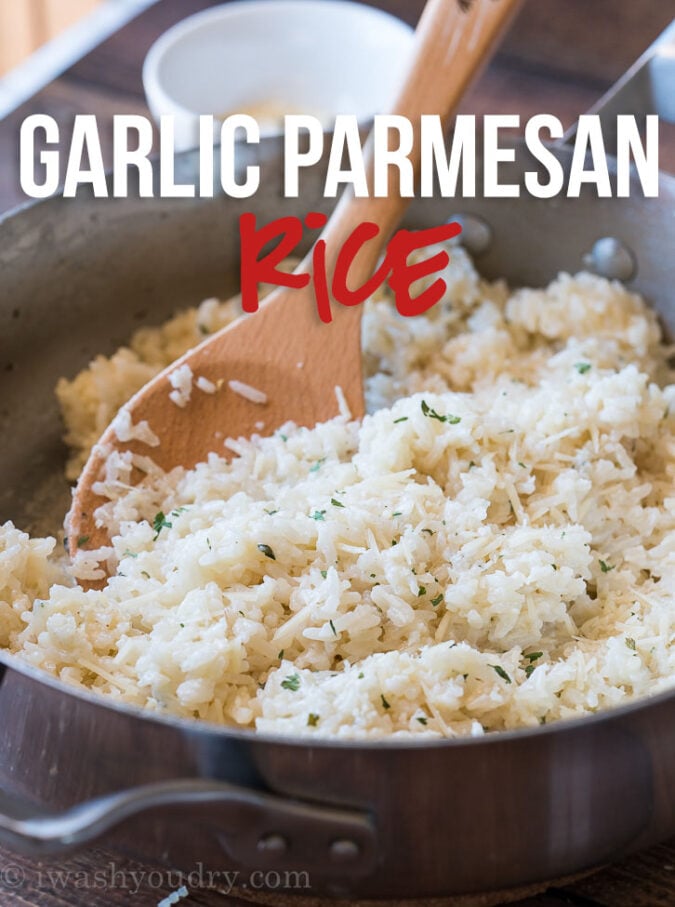 Rice might seem basic but with a few easy tricks, you can take it from bland to bursting with flavor. First, make sure to rinse the rice thoroughly to remove excess starch.
Toast it briefly in olive oil or butter before adding your liquid. Seasonings like garlic, parsley, lemon juice, or soy sauce add lots of flavor.
Once cooked, stir in grated Parmesan cheese for a creamy, savory finish. This garlic parmesan rice pairs perfectly with saucy dishes.
16. Whipped Sweet Potatoes
Without marshmallows, this whipped sweet potato recipe lets the natural flavor of the spuds shine.
Boiled, peeled sweet potatoes are mashed smooth with butter, cream, salt, pepper, vanilla, and fall spices like nutmeg and cinnamon.
Folding in the dairy creates a light, creamy texture without the need for heavy cream. Top with crunchy toasted pecans if desired.
This is a luxurious gluten-free side for Thanksgiving or autumn meals but easy enough for weeknights too.
17. Air Fryer Potato Wedges
Potato wedges get crispy and golden brown in the air fryer without the excess grease from frying. Cut potatoes into wedges, toss with oil, and air fry at 400°F, flipping halfway through.
Season with your choice of spices – smoked paprika, chili powder, garlic, or Italian herbs. The convection heat of the air fryer makes them fluffy on the inside and crisped on the outside.
Serve these gluten-free wedges with veggies and dip, eggs, chili, or sandwiches.
18. Homemade Potato Chips
For a healthier take on potato chips, make them at home. Thinly slice potatoes preferably using a mandoline for consistent thickness.
Soak in cold water then dry very well before frying a few at a time in hot oil just until crispy. Season while hot from the oil. Getting them perfectly crisp without burning takes some practice.
The benefit is you control the ingredients. Play with fun flavors like lemon pepper, ranch, barbecue, and salt and vinegar.
19. Quick Collard Greens
Slow cooked collard greens are fantastic but this quick stovetop method lets you enjoy them anytime. Remove the stems from collard leaves and slice into ribbons.
Heat olive oil in a large pan over high heat. Add the greens and toss just until they start to wilt and get crispy edges – 1 to 2 minutes.
Season with salt, pepper, and red pepper flakes. The leaves cook down fast and taste almost like seaweed chips. Southern collards don't get much easier than this.
20. The Best Beet Salad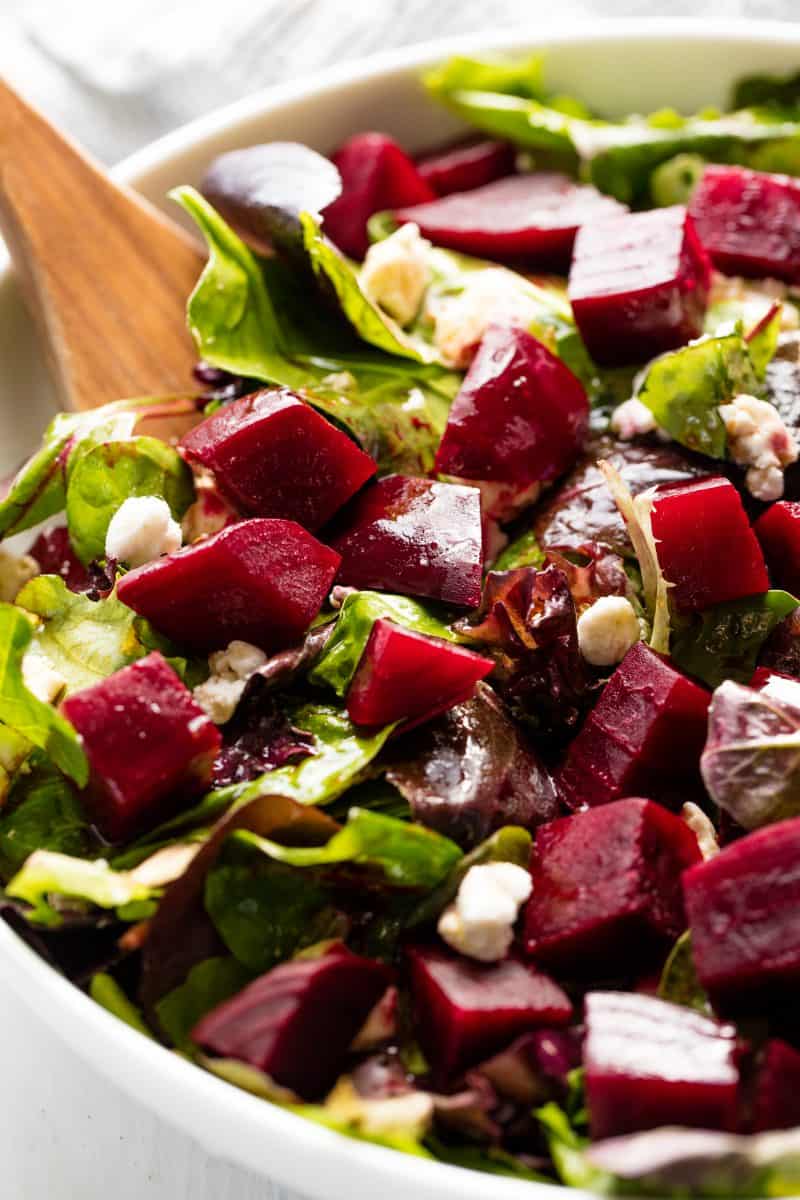 This easy beet salad balances the earthy sweet flavor of beets with tangy goat cheese and bright vinaigrette.
Roasted beets retain their vibrant color without becoming soft. Toasted walnuts add crunch while arugula offers fresh peppery contrast.
The ingredients pair wonderfully with seafood, chicken, and pork dishes. As a gluten-free side salad, it adds bold flavor and color to the plate.
21. Cauliflower Rice
Riced cauliflower makes a low carb gluten-free alternative to regular rice with a mild flavor. To make your own, pulse cauliflower florets in a food processor until broken down into rice-sized granules.
Cook the cauliflower rice in a skillet over medium heat for 3 to 5 minutes until slightly softened but still al dente.
Season with salt, garlic, or other spices. Cauliflower rice works well served fried rice style or with saucy dishes and curries.
22. Simple Steamed Broccoli
It can be tricky to achieve tender yet still crisp broccoli when cooking this healthy veggie. Overcooking leads to unappealing mushy broccoli.
Steaming is a foolproof cooking method. Cut the crowns into even florets, peel and slice the stems. Steam in a basket above boiling water just until bright green – 4 to 5 minutes.
Toss with butter or olive oil and seasoning. For food prep, steamed broccoli keeps well in the fridge. It's a gluten-free side dish you can enjoy guilt-free!
23. Super Easy Green Peas
Buttery sweet peas are an easy gluten-free side that goes with just about anything. Frozen peas work just fine but fresh spring peas are even sweeter.
Melt butter in a skillet then add fresh or frozen peas and saute just until heated through – about 2 minutes. Season with salt, pepper, and a little sugar if needed.
For extra flavor, add diced onion while the butter melts. It doesn't get much easier than this quick cooking green veggie.
24. Creamy Corn Pudding Recipe
This classic corn pudding recipe is creamy, sweet, and crispy. It's the perfect gluten-free replacement for cornbread dressing. Corn and eggs provide structure while cheese, cream, and butter lend richness.
Milk soaks into the corn adding tenderness and creaminess while keeping the custard moist without getting soggy.
For texture, top with cornbread crumbs or crushed crackers. Serve this satisfying side with BBQ, fried chicken, or Southern food.
25. Microwave Corn on the Cob
Microwaved corn on the cob tastes remarkably good. Leave the corn in the husks and microwave 4 to 5 minutes per ear. The husk and silk steam and season the corn while also keeping it moist.
Use tongs to carefully remove the hot husks. Brush on butter then sprinkle with kosher salt and pepper.
Optional toppings like grated Parmesan, mayo, Mexican cotija cheese, or chili lime seasoning offer even more flavor. Microwaved corn is quick, easy, and tasty.