I've always found it fascinating how a warm bowl of soup can instantly transport us to cozy evenings by the fire.
And with winter just around the corner, what better time to explore the 25 best soups for cold weather?
From Instant Pot Taco Soup to Creamy Loaded Potato Soup, these recipes are sure to satisfy your cravings and keep you warm all season long.
1. Instant Pot Taco Soup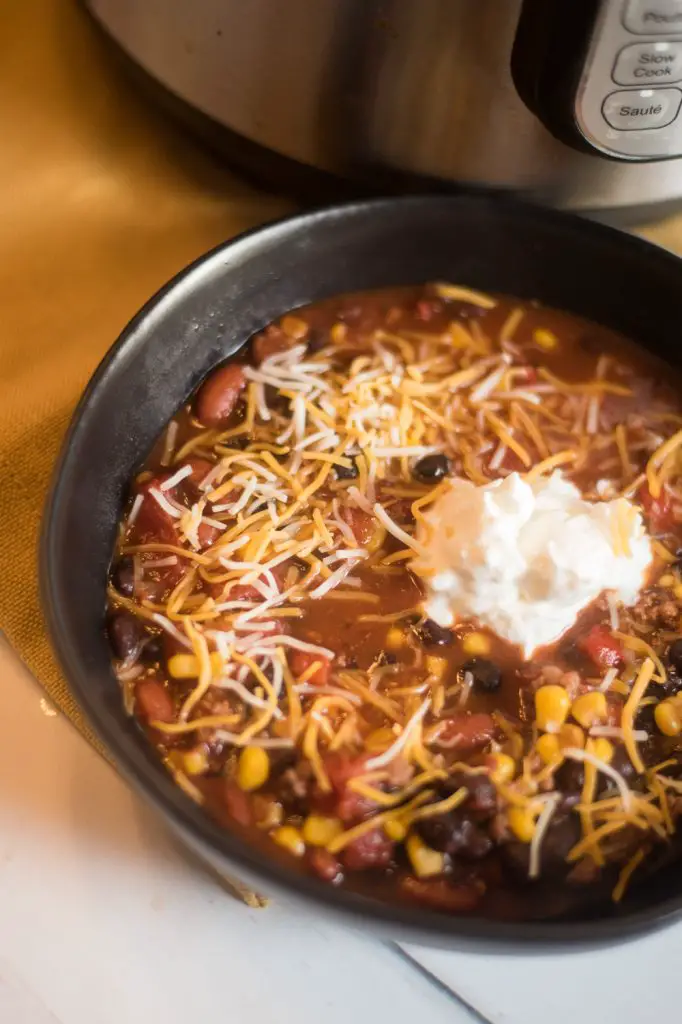 You'll love how quickly and easily you can make Instant Pot Taco Soup. This ultimate comfort food is a crowd-pleaser that won't break the bank.
With its easy preparation and Instant Pot-friendly recipe, you can have a delicious bowl of this soup in no time.
The combination of savory taco flavors, tender meat, and hearty beans will warm your soul on those chilly days.
2. Chicken Potato and Dumpling Soup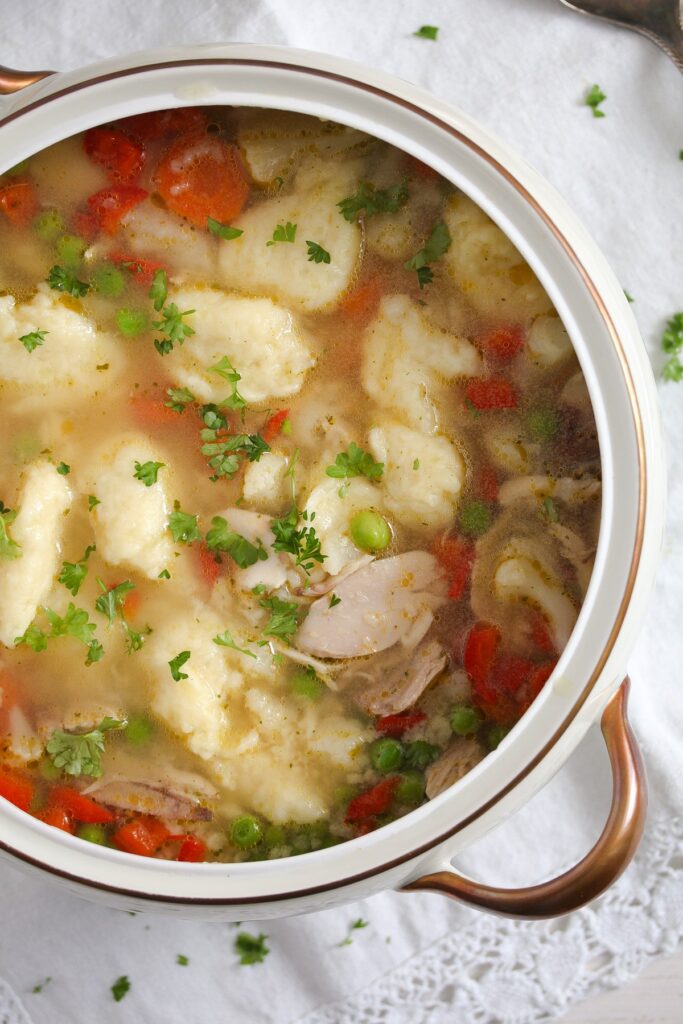 When making chicken potato and dumpling soup, don't forget to add your favorite vegetables for added flavor and nutrition.
This hearty and comforting soup is perfect for cold weather, warming both body and soul.
The potato dumplings provide a satisfying texture, while the tender chicken adds protein.
Adding a variety of vegetables not only enhances the taste but also boosts the nutritional value of this delicious soup.
3. Creamy Loaded Potato Soup
To make Creamy Loaded Potato Soup, start by sautéing the celery and onion to create a flavorful base for the creamy potato soup. This step adds depth and richness to the soup, enhancing its overall taste.
As the vegetables cook, their aroma fills the kitchen, creating an inviting atmosphere. Once sautéed, they are combined with creamy potato base and cooked until the potatoes are tender.
The result is a velvety smooth soup that is hearty and comforting, perfect for those chilly winter nights when all you crave is a warm bowl of deliciousness.
4. Instant Pot Cuban Black Bean Soup
Made with bold flavors and ready in under an hour, the Instant Pot creates a deliciously warm and hearty Cuban Black Bean Soup.
This traditional soup is perfect for those cold fall and winter days when you crave something comforting.
The black beans are cooked to perfection, creating a thick and rich base that is full of flavor.
With every spoonful, you'll savor the combination of spices, garlic, onions, and tender chunks of meat or vegetables.
5. Quinoa Enchilada Soup
The Quinoa Enchilada Soup is a vegetarian and gluten-free dish that is packed with Mexican flavors. It's a healthy option for those who follow a plant-based diet or have dietary restrictions.
With its protein-packed quinoa and delicious blend of spices, this soup is sure to satisfy your taste buds.
The best part? It's easy to make and can be customized with your favorite toppings.
6. Authentic Vietnamese Beef Pho Noodle Soup (Pho Bo)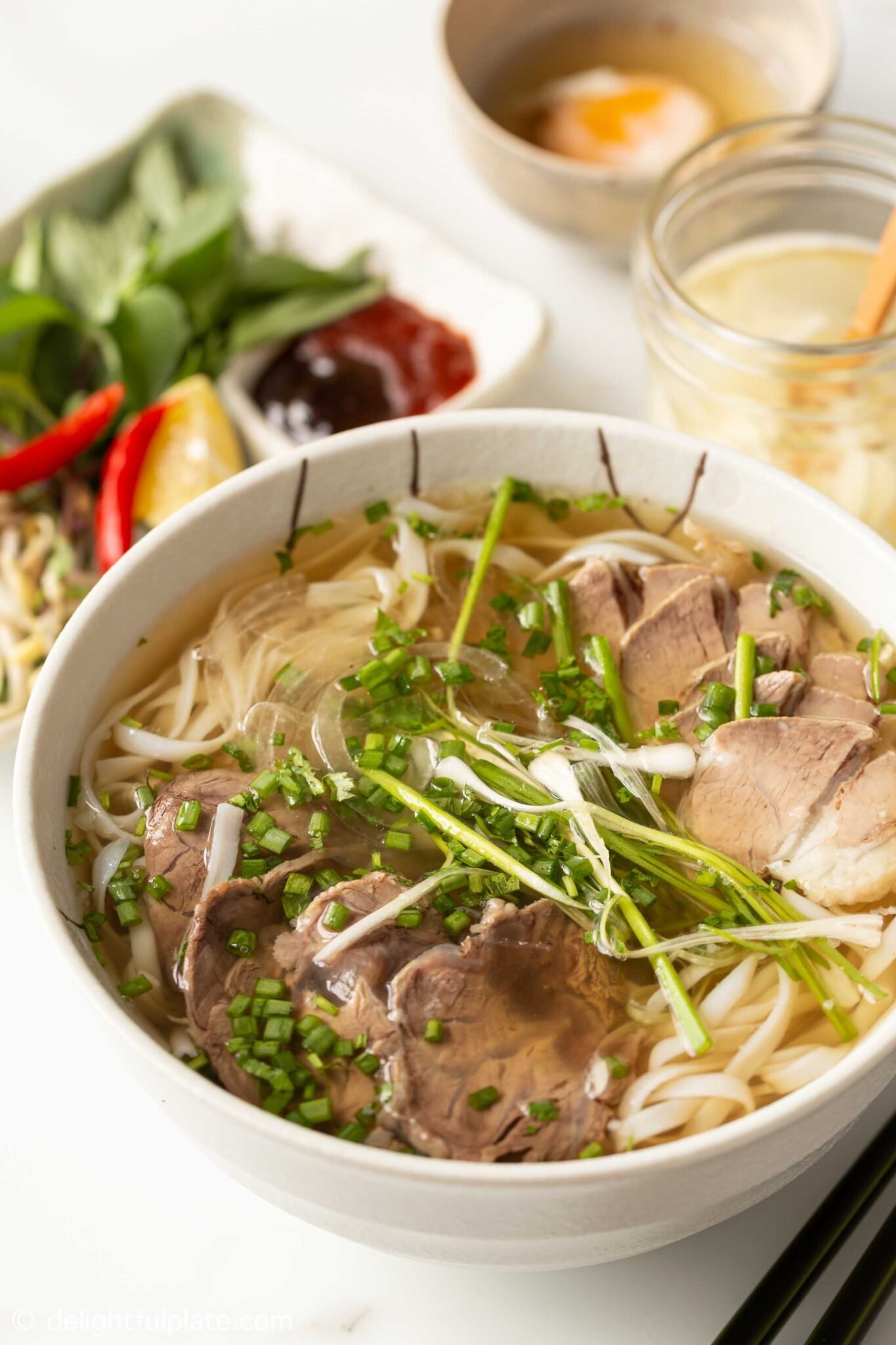 You'll love the fragrant aroma and rich flavors of this authentic Vietnamese beef pho noodle soup. Made with tender beef, silky noodles, and a flavorful broth, it's the perfect comfort food for fall.
Despite its perceived complexity, it's actually quite easy to make at home.
The key components of beef, noodles, and broth come together beautifully to create a dish that is both satisfying and nourishing.
7. Cream of Mushroom Soup
Cooking a homemade cream of mushroom soup allows you to enjoy the rich and earthy flavors of fresh mushrooms, making it a versatile addition to your favorite recipes.
This preservative-free option is not only tastier than canned versions, but also healthier due to the absence of artificial additives.
The use of natural ingredients enhances the flavor profile, making it suitable for various dishes.
8. Slow Cooker White Chicken Chili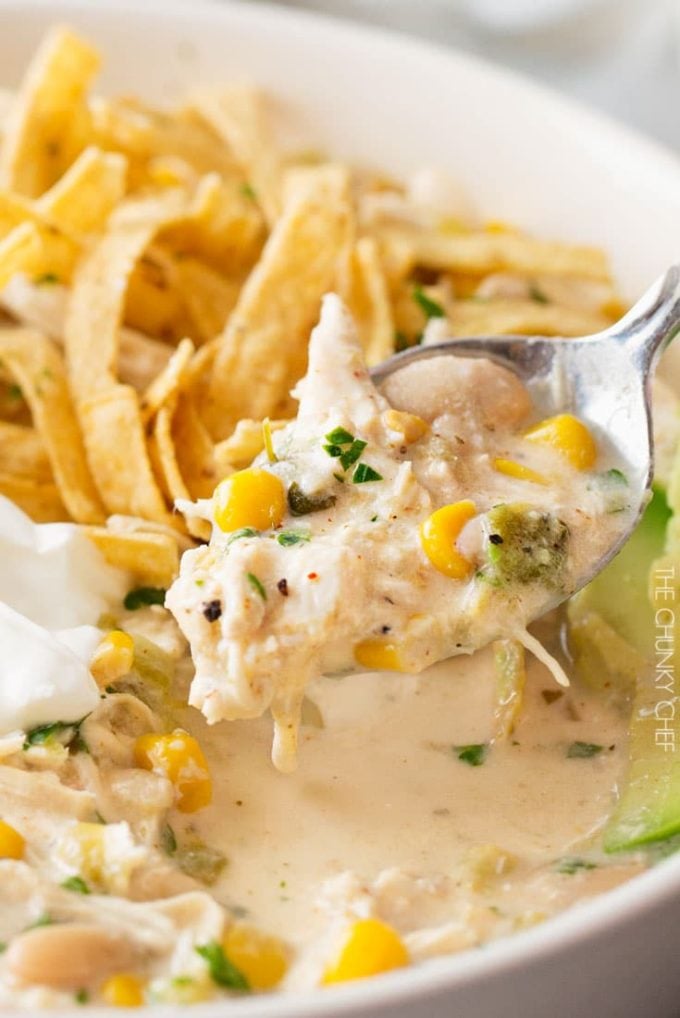 Now let's turn our attention to another comforting soup that is perfect for those chilly days: Slow-Cooker White Chicken Chili.
This hearty dish is designed to feed a hungry family or even a crowd of friends. Packed with flavors like chili powder, onion, fire-roasted tomatoes, and cumin, this chili will warm you up from the inside out.
Top it off with cheese, sour cream, and crunchy tortilla chips for an extra layer of deliciousness.
9. Swiss Chard Soup with Lentils and Cauliflower
Don't worry about missing out on meat because this vegan soup is packed with nutritious ingredients like Swiss chard, lentils, and cauliflower.
With its vibrant flavors and abundance of nutrients, this soup is perfect for those looking to nourish their bodies during cold weather.
The Swiss chard provides a generous dose of vitamins and minerals, while the lentils offer a hearty source of protein and fiber.
Additionally, the cauliflower adds antioxidants and vitamin C to boost your immune system.
10. Chicken Noodle Soup
The homemade chicken noodle soup is made with tender pieces of chicken and cuts of carrots and celery. It is cooked in deliciously seasoned chicken broth. This classic comfort food is perfect for cold weather days when you crave something warm and hearty.
The chicken is cooked to perfection, resulting in melt-in-your-mouth bites. The carrots and celery add a satisfying crunch, while the rich broth brings all the flavors together.
11. Instant Pot Beef Stew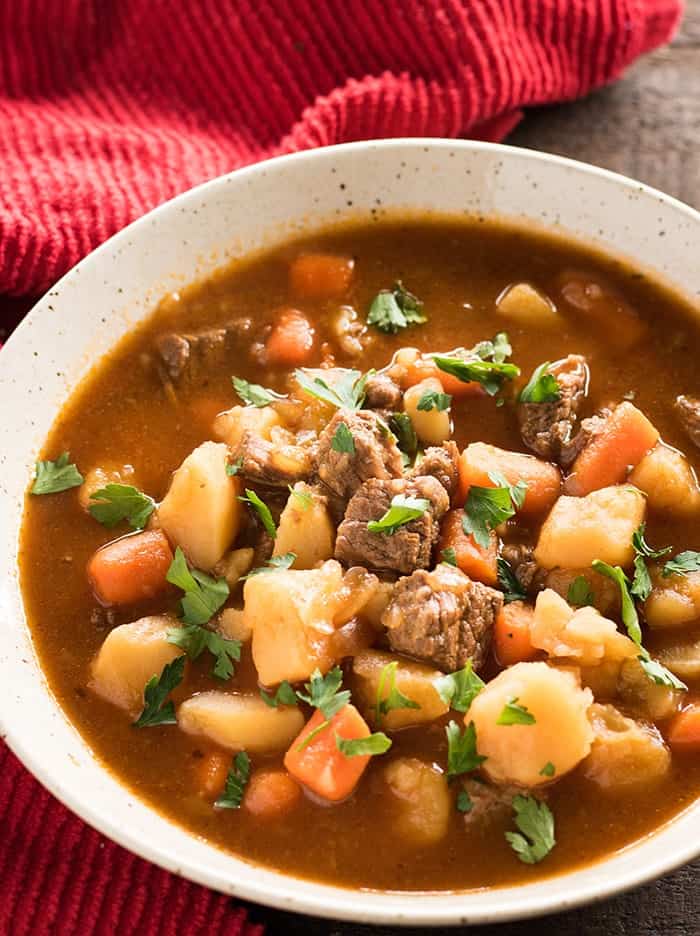 You can make a delicious instant pot beef stew by combining tender pieces of beef, potatoes, carrots, celery, and onion in savory broth.
The beef becomes incredibly tender and flavorful as it cooks under pressure, while the vegetables soak up all the rich flavors of the broth.
This hearty stew is perfect for those chilly days when you crave a warm and comforting meal.
12. Tortellini Soup #Recipe
For a quick and satisfying meal, try making this delicious tortellini soup recipe. The process is incredibly easy and the result is a soup that will warm you up on even the coldest of days.
The tender tortellini pairs perfectly with the rich broth, creating a dish that is both comforting and full of flavor.
Whether you choose to cook it in a crock pot or on the stove top, this tortellini soup is sure to become a family favorite.
13. Vegan Pumpkin Soup
To make this creamy and delicious vegan pumpkin soup, start by blending together roasted pumpkin, vegetable broth, coconut milk, and a blend of warm spices. The combination of these ingredients creates a rich and velvety texture with hints of sweetness and warmth.
The roasted pumpkin adds depth to the flavor while the vegetable broth provides a savory base.
The addition of coconut milk adds creaminess and a subtle tropical note. Finally, the warm spices elevate the taste with their aromatic profile.
14. Creamy Tomato Tortellini Soup
When making Creamy Tomato Tortellini Soup, start by browning the sweet Italian sausage to infuse the broth with its savory flavors.
The combination of sun-dried tomatoes, fresh spinach, and cheese tortellini creates a delicious texture that is creamy and satisfying.
The addition of tomato adds a tangy sweetness to balance out the richness of the soup.
15. Garlic Bread Soup
The garlic bread soup combines the flavors of garlic, French bread, cream, and Parmesan cheese for a rich and comforting meal.
The aroma of garlic fills the air as you take your first spoonful.
The French bread cubes add a delightful crunch to every bite, while the cream lends a velvety smoothness to the soup.
16. Chicken Paprikash Soup in 30-Minutes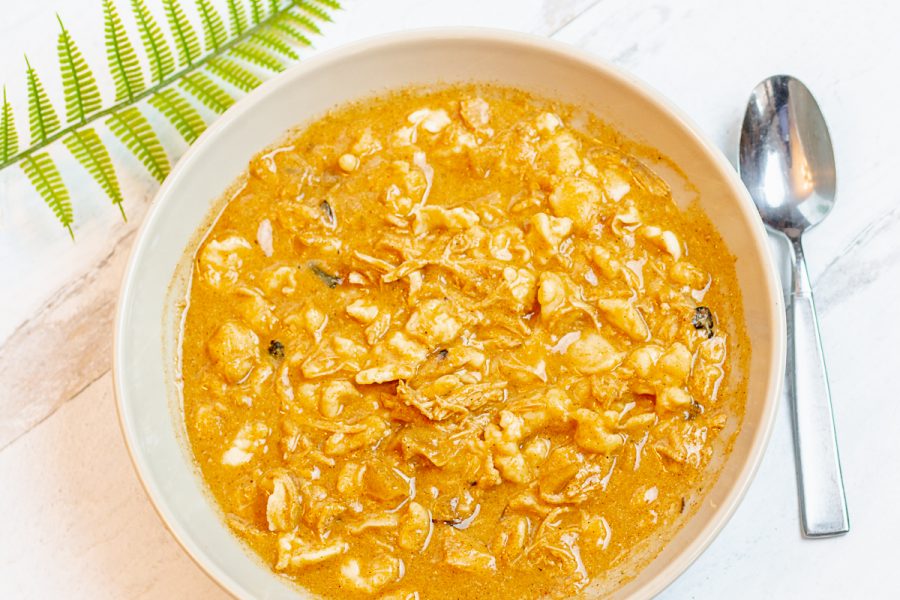 Indulge in the rich and creamy flavors of Hungarian Chicken Paprikash Soup. It's made with tender shredded chicken, tangy sour cream, and delightful dumplings. All of this is ready to enjoy in just 30 minutes.
This comforting soup is perfect for those chilly evenings when you crave something hearty and satisfying.
The combination of flavors in this traditional Hungarian dish creates a harmonious blend that will warm your soul.
17. Crockpot Butternut Squash Soup Recipe
Get ready to savor the creamy and delicious flavors of crockpot butternut squash soup. It's a perfect choice for those looking for a healthy and satisfying meal.
Butternut squash is the ideal ingredient for soups, with its sweet balance that is less overpowering than sweet potatoes.
Using a crockpot enhances both the health benefits and taste of this soup. It's a comforting option for cold weather, providing warmth and nourishment in every spoonful.
18. Instant Pot Sweet Potato Soup
To make Instant Pot sweet potato soup, all you need to do is chop the vegetables and add them to the pot with some broth and spices. Set the timer and let it cook while you go about your day.
The result is a creamy and comforting soup that's perfect for those chilly winter nights. The sweet potatoes bring a natural sweetness to the dish, while the spices add a warm and aromatic flavor.
This recipe is not only delicious but also nutritious, as sweet potatoes are packed with vitamins and minerals.
19. Instant Pot Stuffed Pepper Soup
If you're looking for a cozy and comforting soup to warm you up during cold weather, then Instant Pot Stuffed Pepper Soup is a must-try.
This delightful soup captures all the flavors of stuffed peppers but with much less effort.
Made with ground chicken, kidney beans, and a variety of seasonings, it's a healthy protein source packed with good fiber content.
Plus, there's even a vegan option available for those who prefer it!
20. Tummy Healing Soup For One
When you're in need of a comforting and nourishing meal for your tummy, this tummy healing soup for one is the perfect choice.
Packed with anti-inflammatory ingredients like turmeric and ginger, this gluten-free and vegan soup is not only delicious but also great for your health.
It's loaded with veggies and spices that provide a burst of flavor while nourishing your body.
The addition of pasta adds a hearty touch to this satisfying bowl of goodness.
21. New England Clam Chowder
This creamy and delicious soup is a family favorite, perfect for cold weather days. Made with tender bits of potato, succulent clams, and topped with crispy bacon, it's a culinary delight that surpasses any canned chowder.
Its popularity speaks volumes, making it the go-to choice for those seeking warmth and satisfaction in every spoonful.
22. Minestrone Soup
This classic Italian soup is filled with vibrant vegetables like carrots, celery, and tomatoes, creating a colorful medley that is both visually appealing and delicious.
The addition of herbs like basil and oregano adds depth to the flavor profile, making every spoonful a satisfying experience.
23. One-Skillet Cheesy Chicken Chili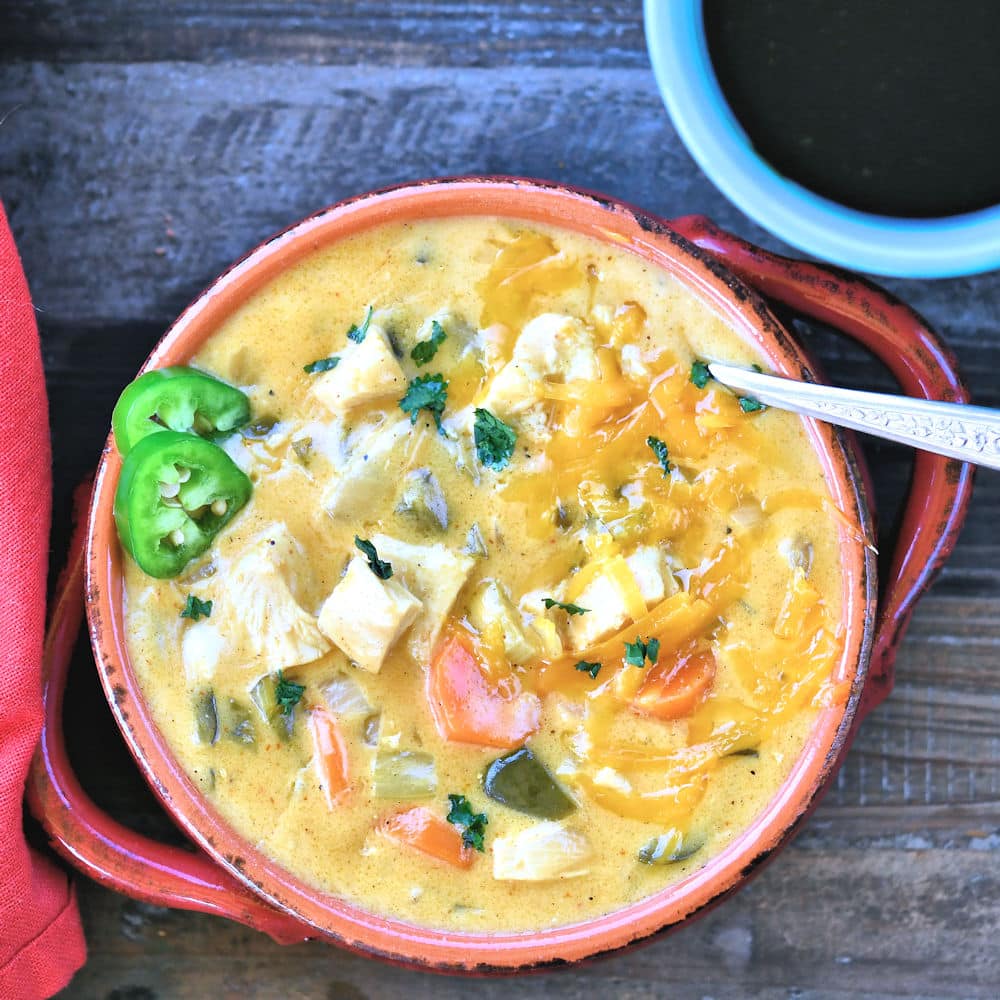 After exploring the comforting flavors of Minestrone Soup, let's turn our attention to another satisfying option for cold weather: One-Skillet Cheesy Chicken Chili.
This dish offers the perfect balance between ease and flavor. With its cheesy goodness and hearty chicken chili base, it's a delightful departure from traditional soups.
24. Carrot & Coriander Soup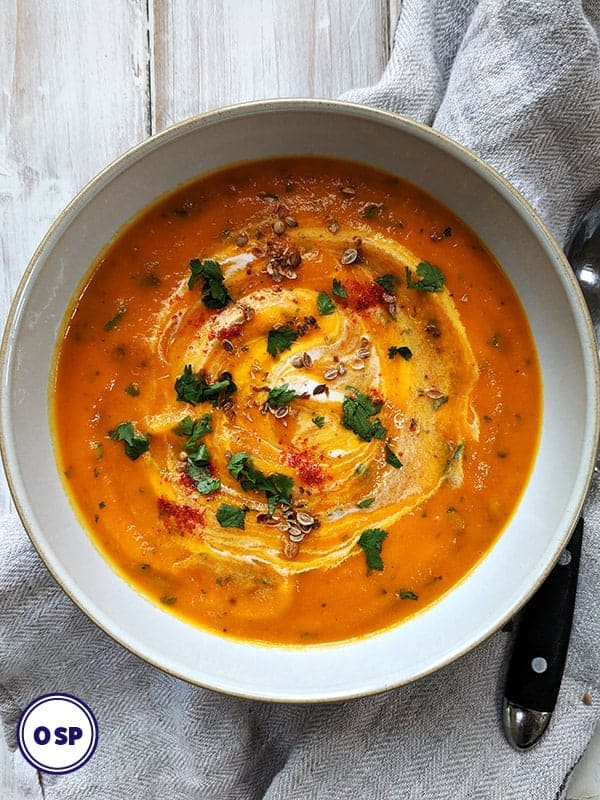 This soup combines the sweet flavor of carrots with the citrusy notes of coriander seeds, also known as cilantro. The result is a tasty and filling dish that won't disappoint.
The Weight Watchers Freestyle / Flex plan even gives it zero points per bowl, making it a great option for those watching their weight.
25. Old Fashioned Ham and Cabbage Soup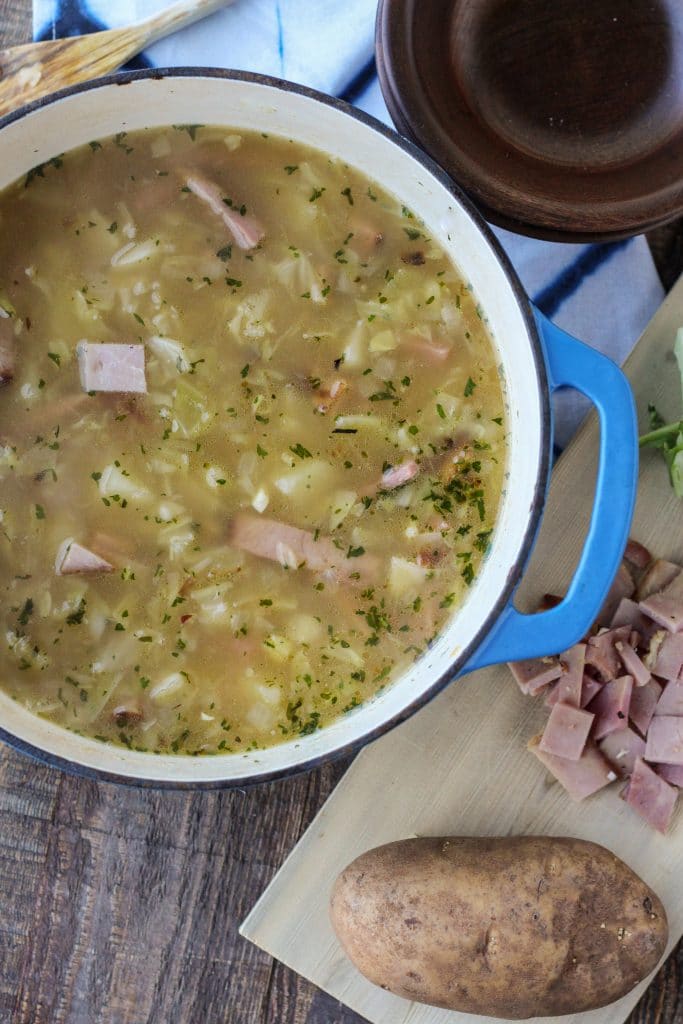 To make Old Fashioned Ham and Cabbage Soup, you'll need to gather the following ingredients: ham hocks or leftover ham, cabbage, potatoes, carrots, onions, garlic, chicken broth, and seasonings.
This classic soup is a comforting dish that warms your soul on a chilly day. The combination of tender ham and hearty vegetables creates a flavorful and satisfying experience.